Norwalk, CT: Northbound Exit 14, Southbound Exit 15S: An art gallery in a parking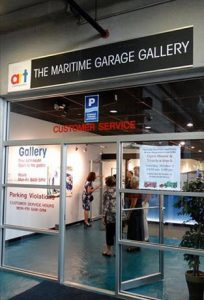 garage? Yes , you heard right. Experience the unique ambience of SoNo at this urban art gallery located at the Maritime Parking Garage.
The Maritime Garage Gallery is a collaboration of the Norwalk Parking Authority's "Art in Parking Places" initiative, an effort to support art in public spaces featuring juried art shows and community exhibits.
Destiny/fate is the theme of the new fall exhibit, entitled "Kismet" runs now through December 2, 2016."Kismet"presents art in a variety of mediums focusing on the force that is believed to control the future. See the artists creative and clever interpretations of the subject on display.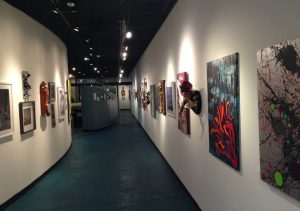 The gallery is free and open to the public.
Location: Maritime Garage Gallery, 11 North Water St., Norwalk, CT 06854
Dates: now until Dec 2, 2016
Hours: Mon – Fri 9 – 5pm
Tel: 203-831-9063
norwalkpark.org/public-art
otocast.com
For Regional Accommodations, Restaurants & Attractions:
visitfairfieldcountyct.com