West Friendship, MD Exit 38 B to Rt. 32 West: The 72nd Annual Howard County Fair kicks off on Saturday, August 5th through Saturday, August 12th, 2017. The fair is a  celebration of Howard County's farming past and present.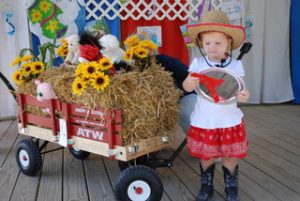 An American tradition loaded with wonderfully wholesome family fun including: magic shows, clowns, balloon artists, carnival rides and games, interactive exhibits, educational demonstrations, livestock exhibits, musical entertainment, an animal petting zoo and appetizing food.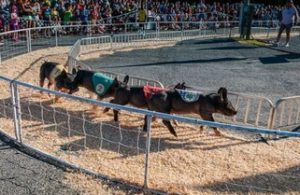 The Howard County Fair hosts horse shows, pony rides, Antique tractor pulls, and livestock competitions, 4-H shows/exhibits, Demo Derby, Rodeo, Horse-Pulling Contest, Antique Automobile Show, Pie Eating Contest,  Pig Races, Bingo, AG Displays and Farm produce. Enjoy some of the area's best live music, from rock and country, to bluegrass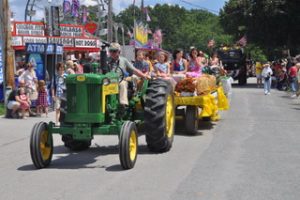 and oldies.
There is also a PRCA All American Pro Rodeo on August 7th & 8th, 7:00 pm as well as a Demolition Derby on August 9th & 12th – 7:00 pm.
Schedule of Some Featured Events:
Horse-Pulling Contest – First Saturday @ 10:00 am
Antique Tractor Pull – First Saturday @ 4:00 pm
Antique Automobile Show – Sunday from 9:00 am – 4:00 pm
Pie Eating Contest – Sunday @ 12:00 noon
Pretty Animal Contest – Sunday @ 11:00 am
Miss Howard County Farm Bureau Contest,
Future Howard County Farmer, and
Little Miss Howard County Farm Bureau Contest – Sunday @ 3:00 pm
Mule Pulling Contest – First Saturday @ 9:00 am
Coon Mule Jump – First Saturday, immediately after Mule Pull
Howard County's Got Talent – Thursday @ 7:30 pm
Baby Contest Miniature Parade – Last Saturday @ 10:00 am
Parade of Floats – Last Saturday @ 5:00 pm
Amusement Rides & Games – Hours:
Saturdays and Sunday: 12 Noon – 11 pm;
Monday through Friday: 2pm – 11pm
"Kids and Critters" Barn Hours:
10:30 a.m. – 8:30 p.m.
(CLOSED DAILY FROM 2 PM TO 4 PM)
Pig Races – 12 Noon, 3 pm, 6 pm, & 8 pm
Bingo Hall – Opens Daily at 6 pm
Pony Rides – 10 am – 10 pm
AG Displays – DAILY
Farm Produce – DAILY
Location: 2210 Fairgrounds Rd, West Friendship, MD 21794 Get Directions
Dates: Aug 5 – 12, 2017
Time: 8 AM – 11PM
Tel: 410-442-1022
howardcountyfair.org
For Regional Accommodations, Restaurants & Attractions: visithowardcounty.com