Milford, CT Exit 38: The 43rd Milford Oyster Festival has one of the largest variety of oysters at any festival in the country. There will be 35,000 oysters with 19 varieties from eight states on the East Coast. The popular annual event attracts more than 50,000 people to downtown Milford and is held rain or shine.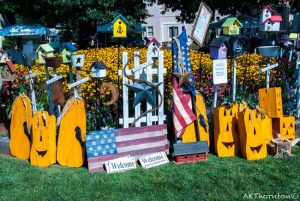 Besides great food, wine and a craft beer garden, the festival has a Classic Car Show, over 200 Arts and Craft vendors, Schooner Rides, Canoe and Kayak Races, amusement rides, kids and teen activities, exhibitors and some top notch entertainment including Blackberry Smoke,  Artimus Pyle and DizzyFish. Best of all admission is free. The  festival is easily accessible by Metro North Train or shuttle bus from various locations in Milford.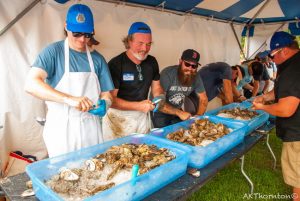 City of Milford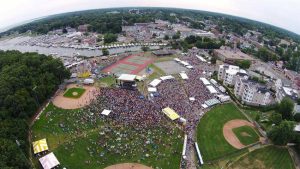 Oyster Shucking Contest:
– 1st heat 10:30 AM
– 2nd heat 12 Noon
– 3rd heat 1:30PM
Oyster Eating Invitational @ 2:00pm
Musical Entertainment Schedule:
Friday: Oyster Eve at Lisman Landing:
6 p.m.: DizzyFish, acoustic.
7 p.m.: Classic Stones Live! featuring the Glimmer Twins.
Saturday: Main Stage:
Noon: DizzyFish.
1:30 p.m.: Artimus Pyle.
3:30 p.m.: Blackberry Smoke.
Saturday: Lisman Landing
Noon: Milford Arts Council Winners
1:20 p.m.: Blues Patrol.
3 p.m.: Classic Stones Live! featuring the Glimmer Twins.
Location: Downtown Milford, CT 06460
Date: Sat, Aug 19, 2017
Hours: 10am-6pm
Tel: 203-878-5363
milfordoysterfestival.com
For Regional Accommodations, Restaurants & Attractions: milfordct.com