Savannah, GA Exit 99: Do you like old cemeteries? Wanna see one after its closed to the public? Are you intrigued by Secret Societies, Old World Rituals, Freemasonry, The New World Order,  Stories of love, murder, bootlegging. root doctors, "The Book" and many other macabre and mysterious subjects that is associated with Savannah and Bonaventure Cemetery?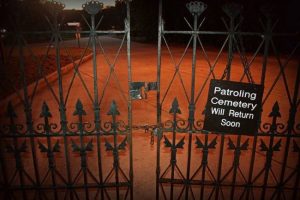 It's that time of year when Bonaventure Cemetery enchantment hours of Twilight & After Dark afford themselves like no other in this exclusive, flashlight story special with Savannah's after hours cemetery tour.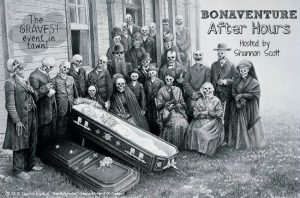 Shannon Scott conducts a 3-hour tour that reveals the hidden to the seeker,  Covering everything from Savannah's role in "The DaVinci Code,"  to a hooch runner for Al Capone, a woman drowned by one man — her hubby put to death for the crime, and the bizarre love story that ended in one murder and one electric chair moment are only the highlights of the mayhem which will  be revealed in the cemetery setting. The Spanish moss, Gothic live oaks and statues staring back come at no extra charge. Why 3 hours? Why not go and find out. Tour includes event poster.
Location: Bonaventure Cemetery, 330 Bonaventure Rd, Savannah, GA 31404
Dates: until  Mar 18, 2018
Hours: 5 – 8 pm
Tel: 912-319-5600
shannonscott.com
For Regional Accommodations, Restaurants & Attractions: visitsavannah.com