Fayetteville, NC  Exit 49:  As the halfway point between New York and Florida, Fayetteville is the perfect place to relax, recharge and refuel on the way to and from a magical vacation. The community offers a variety of great hotels, all conveniently located just off I-95 at Exit 49.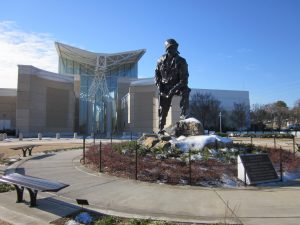 Fayetteville is home to some of the country's most prestigious military history museums outside the Smithsonian. Paired with notable military landmarks and dedicated sites not found anywhere else, Fayetteville inspires visitors to step back in time and honor those who fought for America's freedom.
Browse the charming stores sprinkled through Fayetteville's historic downtown. Shop till you drop at the mall, plazas and lifestyle centers spread throughout Cumberland County. From trinkets and treasures to souvenirs and clothes, shoppers can easily find a variety of fantastic options here.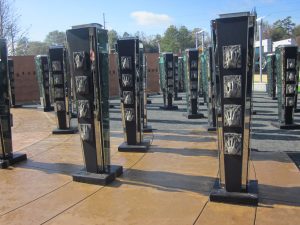 Visitors looking to make even more memories along the way can grab a bite to eat at one of their 58 restaurants near I-95 or have a little fun along the way exploring all the best that America's Hometown has to offer at any of their amazing attractions.
Drop by the Visitors Bureau, they will be happy to help plan out a special day with  day-long itineraries.
Now if you stay a night in Fayetteville and travelers can receive a $25 Gas Card to get them back on the road.  Follow This Link for full details.
Location: Fayetteville Area Convention & Visitors Bureau, 245 Person Street,  Fayetteville, 28301
Hours: Mon-Fri  8am -5pm
Tel: 888-98-HEROES,  910-483-5311