By stan. Filed in
Art
,
Children
,
Culture
,
Drive I-95
,
Entertainment
,
Exhibition
,
Family Fun
,
Fayetteville
,
Museum
,
North Carolina
,
United States
,
USA
|
Need a fun place to entertain the little ones for a few hours? Take them to Fascinate U Children's Museum and Amusement Center.
This children's museum was designed to be a hands-on experi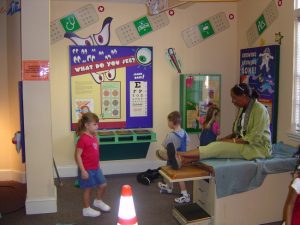 ence, all scaled to the size of children,  in which they try to connect young minds to their future through interactive experiences. Children can explore their world the way they learn best-through creative role-playing, and interaction with each other and their environment.
The museum is arranged as a "mini-city" where children can pretend while learning about jobs in the community. Some of their exhibits include: the Farm, the Army Fort, the Fire Station, the Post Office, the Grocery Store and a Stage Area.
In addition, they have a toddler room specially designed for children four and under , constructed as a mini-house, where little ones can develop their cognitive skills.
This is a special place that makes learning fun.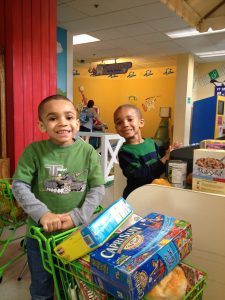 Location: Fascinate U Children's Museum, 116 Green St, Fayetteville, NC 28301
Hours: Mon: CLOSED, Tues: 9- 5, Wed: 9- 7, Thur: 9- 5, Fri: 9- 5, Sat: 10- 5, Sun: 12- 5
Tel: 910-829-9171
fascinate-u.com
For Regional Information, Restaurants & Attractions: visitfayettevillenc.com
Tags: amusement, area, army, center, children, city, cognitive, community, connect, construct, creative, design, developing, entertain, environment, exhibit, experience, explore, farm, Fascinate U Children's Museum, Fayetteville, fire, fort, fun, future, grocery, hands-on, house, interaction, interactive, job, learn, learning, manipulation, mind, mini, Museum, North Carolina, post office, pretend, role-playing, room, scaled, size, skill, stage, station, store, toddler, world, young