By stan. Filed in
celebration
,
Children
,
Culture
,
Drive I-95
,
Entertainment
,
Family Fun
,
Festival
,
Florida
,
Food
,
Nature
,
Special Event
,
United States
,
USA
|
It's been a local favorite for almost 25 years, Fellsmere Frog Leg Festival still has legs; frog legs that is. Bring your family and friends and enjoy live music, crafters, midway rides, games, bull riding, petting zoo, pony rides and the main event – the Frog Legs and Gator Tails.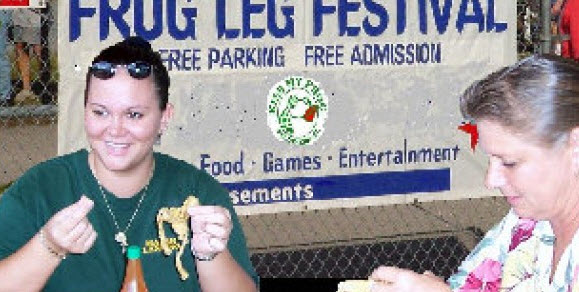 Fellsmere has been proclaimed Frog Leg Capital of the World and The Frog Leg Festival holds 2 Guinness Book World Records for The Most Frog Legs served in the course of one business day and the Largest Frog Leg Festival in the world. With over 80,000 attendees serving over 7,000 pounds of frog legs and 2,000 pounds of gator, the Frog Leg Festival has come a long way from its humble roots of 400 dinners.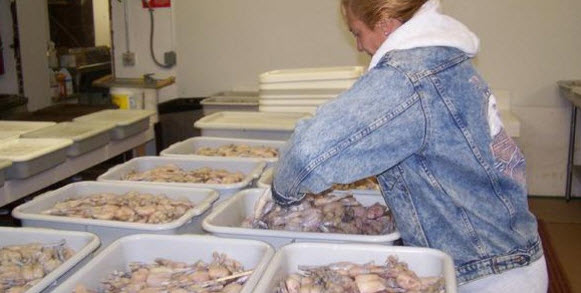 There's something for everyone. Money raised at this event goes towards the recreational needs of the children of Fellsmere.
Free Admission. Free Parking. Free Shuttle Parking at MESA park Saturday 1pm – 11:30pm and Sunday 1pm – 6:30 pm.
Location: Fellsmere City Complex, 22 South Orange St., Fellsmere, FL 32948
Dates: Jan 19th – 22nd, 2017
Hours: Thurs, Fri 4pm – 11pm, Sat 10am – 11pm, Sun 11am – 6pm
Tel: 772-571-0250
froglegfestival.com
For Regional Accommodations, Restaurants & Attractions: indianriverchamber.com
sebastianchamber.com
Tags: annual, attendee, book, bull, business, capital, crafter, dinner, event, family. friend, Fellsmere, Fellsmere Frog Leg Festival, festival, Florida, frog leg, game, gator, Guinness, Guinness Book World Records, live, local, midway, money, music, petting, pony, record, recreational. children, ride, root, serving, tail, tradition, world, zoo