By stan. Filed in
Drive I-95
,
Family Fun
,
Pets
,
South Carolina
,
Sports
,
United States
,
USA
|
The City of Dillon's Wellness Center is approximately half way between New York and Miami. Why not stop and workout the kinks of travel or walk off that lunch while enjoy their facility.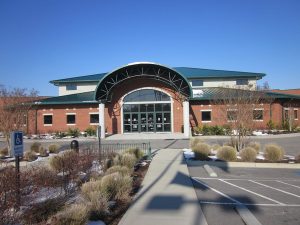 You are welcome to use (for FREE) the 1/2 mile lighted outdoor walking path outside the complex , which is open 24/7 and dogs on a leash are always welcome.
You can buy a day pass for a mere $5 to go inside and use the city of Dillon's 40,000 sq ft indoor sport and fitness complex that includes state-of-the-art cardiovascular equipment, weight machines, a free weights room and an aerobics & dance room. At the indoor sports complex you can let the kids play basketball, volleyball, or compete in a game of  ping pong.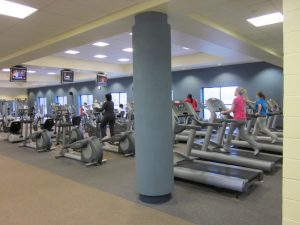 In addition they have a gym, dry sauna, locker rooms/showers, lounge, wireless internet, cable TV and trained staff.  Why not take a break from all the driving and take advantage of this very inviting and clean gymnasium and fitness center.
Location: 1647 Commerce Dr, Dillon, South Carolina
Hours: Mon – Fri 5:30am – 8:30pm , Sat 8am – 5pm , Sun 2 – 5pm
Tel: 843-774-5115
cityofdillonsc.us/residents/wellness_center.php
For Regional Accommodations, Restaurants & Attractions: cityofdillonsc.us
Tags: advantage, aerobic, basketball, cable, cardiovascular, center, complex, dance, day. pass, Dillon, dog, driving, dry, e City of Dillon's Wellness Center, equipment, facility, fitness, free, gym, gymnasium, indoor, Internet, kids, leash, lighted, locker, lounge, luch, machine, Miami, New York, North, path, ping pong, room, sauna, shower, south, South Carolina, sport, staff, state-of-the-art, trained, traveling, TV, vo;;eyball game, walk, walking, weight, weights, wellness, wireless, work, workout