By glenda. Filed in
Art
,
celebration
,
Children
,
Culture
,
Drive I-95
,
Entertainment
,
Family Fun
,
Leisure
,
Nature
,
South Carolina
,
Special Event
,
United States
,
USA
|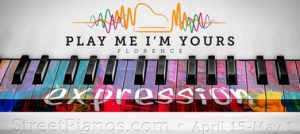 Florence, SC Exit 160: No, you're not seeing things, those randomly placed pianos throughout Florence are part of Play Me, I'm Yours, an initiative of a worldwide street piano project, geared to interconnect people in the community by "expressing themselves"  by bringing pianos to the people and music to the streets.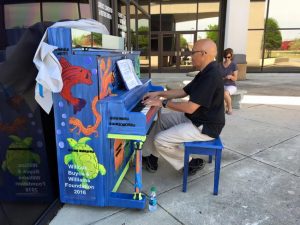 Dozens of Pianos will be located all over Florence and Lake City, and will remain available until May 7, positioned for everyone to play and enjoy on streets, in parks, squares, markets and other public places. Play Me, I'm Yours invites the public to engage with, participate and take ownership of their urban environment. Decorated and personalized by local artists and community groups, the street pianos create a place of exchange and an opportunity for people to connect.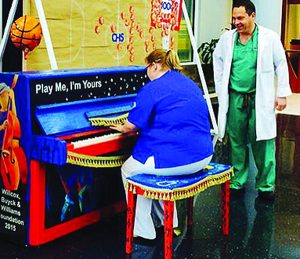 Touring internationally since 2008, Play Me, I'm Yours was created by British artist Luke Jerram. More than 1500 pianos have now been installed in over 50 cities across the globe, from London to Lima, bearing the simple invitation Play Me, I'm Yours. The project has already reached more than ten million people worldwide.
An opening-night festival will be held April 21 in the Willcox Plaza on West Evans Street. The event will include a dueling pianist team and a "Paint a Piano" tent for young artists. Don't miss the featured noon concerts on various instruments by local pianists.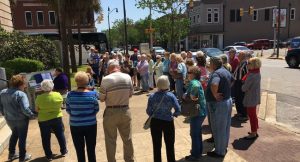 Location: Florence, SC
Date: Fri, April 21 – Sun, May 7, 2017
Tel: 843-260-6210
streetpianos.com/florence2017
For Regional accommodations, Restaurants & Attractions: visitflo.com
Tags: artist, artist. group, British, city, community, concert, connect, created, decorated, drive i-95, dueling, engage, environment, event, exchange, express, festival, Florence, globe, initiative, installed, instrument, interconnect, internationally, invitation, I'm Yours, lake, Lima, local, London, market, music, night, opening, opportunity, ownership, paint, park, participate, people, personalized, Pianist, piano, place, Play Me, Play Me I'm Yours, project, public, South Carolina, square, street, team, tent, touring, urban, worldwide, young