By stan. Filed in
celebration
,
Children
,
Culture
,
Drive I-95
,
Entertainment
,
Exhibition
,
Family Fun
,
History
,
Massachusetts
,
Museum
,
Nature
,
Special Event
,
Sports
,
United States
,
USA
|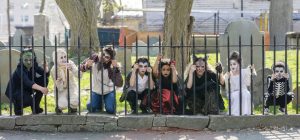 Salem, MA Exit 47 to route 114: Salem is synonymous with Halloween and you are invited to a month long Halloween party. Throughout the entire eerie month of October, Salem offers the ultimate Halloween experience filled with fun, goosebumps worthy
entertainment.
Monsters of all shapes and sizes are welcome. Kicking off with "movie monsters" themed Haunted Happenings Grand Parade on Thursday, Oct 6th, "Wicked Wednesday" family programs, Tales & Tombstones Trolley Tours and so much more.  Hundreds of events for all ages are scheduled during October.
Surrender to the spell of Salem, check out the information below from haunted houses, historic landmarks, hotels and lodging, restaurants and taverns to costume parties, ghost tours, historic tours, events, psychic and tarot readings, witch and magical shops and transportation.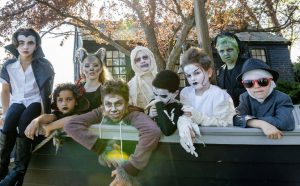 Photo credits: John Andrews Photography

Location: Various
Date: Oct 5 – 31
Tel: 978-744-0004
salemhalloweencity.com
hauntedhappenings.org
For Regional Accommodations, Restaurants & Attractions: merrimackvalley.org
salem.org
Tags: capella, chase, cinema, costume, devil, drive i-95, eerie, entertainment, event, experience, fair, family-friendly, festival, fun, ghost, Grand, Halloween, harmony, haunted, historic, horror, hotel, house, landmark, lodging, magical, Massachusetts, month, New England, parade, party, picture, psychic, reading, Restaurant, ride, Rocky, run, Salem, scared, shop, show, spell, street, surrender, tarot, tavern, tour, transportation, treasure, treat, trick, Wicked, witch