By stan. Filed in
Art
,
Children
,
Drive I-95
,
Entertainment
,
Exhibition
,
Family Fun
,
Festival
,
Food
,
Georgia
,
History
,
Nature
,
Pets
,
Special Event
,
Sports
,
United States
,
USA
|
Kingsland, GA Exit 3: Enjoy this down-home festival with crispy Southern-fried catfish and all the fixings,  festival goers can feast on this and much more at Kingsland's 35th Annual Catfish Festival.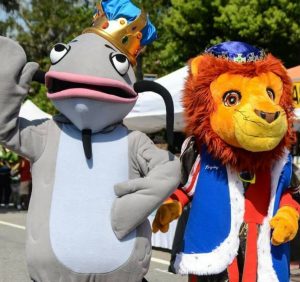 The family-fun, outdoor festival kicks off at 9am Saturday, November 18th and lasts throughout the day, concluding with annual Night Parade. Throw in arts & craft booths, a variety of  food booths, antiques and collectibles, magic show, live entertainment, a children's amusement area, 5K run and you are in for a great time.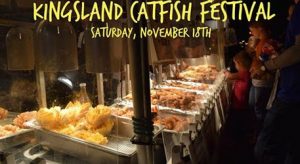 Two local bands are in the line-up this year, Milltown Road and The Bluff 5 Band along with Country music artist Keith Anderson. The night parade begins at 6pm and Keith Anderson performs after the parade at 7pm.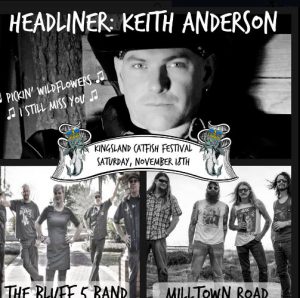 To make this experience more complete, make sure to indulge in the local grub; the famous, heavenly southern-fried catfish with grits, hush puppies, coleslaw and sweet ice tea, you will be so glad you did.
Admission FREE, dogs on leashes welcome.
Location: Downtown Kingsland, 107 South Lee Street, Kingsland, GA 31548
Date: Sat, Nov 18th, 2017
Hours: 9am – 9pm
Tel: 912-729-5999
kingslandcatfishfestival.org
For Regional Accommodations, Restaurants & Attractions: visitkingsland.com
Tags: 5k, amusement, annual, antique, area, arts & craft, booth, catfish, children, coleslaw, collectible, drive i-95, entertainment, family, festival, food, fried, fun, Georgia, grits, grub, hush puppies, ice tea, Kingsland, live, local, night, outdoor, parade, southern, sweet