By stan. Filed in
Art
,
celebration
,
Children
,
Connecticut
,
Culture
,
Drive I-95
,
Entertainment
,
Exhibition
,
Family Fun
,
Festival
,
History
,
Nature
,
Special Event
,
United States
,
USA
|
The first annual Make Music Connecticut, a free, wild and wonderful mix of over 250 free outdoor musical events, will make its debut on Thursday, June 21.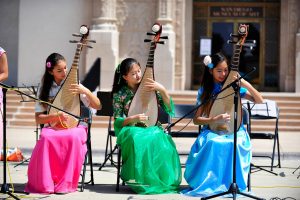 Modeled after a Parisian tradition (Fête de la Musique) that began in 1982 as a tribute to the Summer Solstice.  Each June 21st Paris is filled with musicians of all kinds performing on sidewalks, lawns, balconies, in parks, etc. for anyone to enjoy at no cost.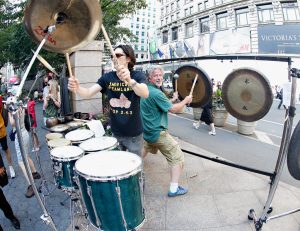 Make Music Connecticut is part of Make Music Day, a global music celebration that takes place on the summer solstice each year and brings people of all ages and skill levels together to make music. This year, more than 70 U.S. cities and the entire state of Connecticut will host thousands of Make Music performances across the country as part of the world's largest annual music event.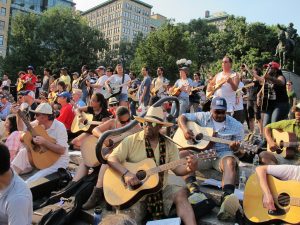 Featuring musicians of all abilities and music from any genre.  Sidewalks, parks, front porches, and public spaces throughout the region will become stages for local musicians to perform and for all to enjoy. Each region will have its own ambiance. This will be a day packed with more than 250 free musical events happening with concerts on streets, sidewalks, and parks around the state.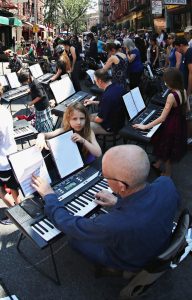 Community Jam Sessions, Dueling Drums, Battle of the Bands are some of the featured events. For a full schedule of events: MakeMusicCT.org
Location: Numerous locations throughout Southeastern CT
Date: June 21, 2018
Time: Various – see schedule
Tel: 860-460-5236
makemusicday.org/southeasternct
Tags: ability, age, ambience, annual, Atlantic, celebration, city, concert, Connecticut, country, debut, drive i-95, event, Fête de la Musique, free, front porch, genre, global, level, local, Make Music, Make Music Connecticut, makemusic, makemusicconnecticut, music, musical, musician, New York, outdoor, Paris, parisian, park, perform, performance, public space, region, sidewalk, skill, Solstice, southeastern, Southeastern CT, stage, state, street, summer, tradition, tribute, U.S., world