Tag Archive
activity
art
artist
Canada
children
city
community
contest
country
craft
display
downtown
drive i-95
Drivei-95
drivei95
entertainment
event
family
festival
Florida
food
free
fun
game
historic
History
house
Island
live
local
Museum
music
national
North Carolina
performance
prize
Restaurant
roadtrip
shop
show
tour
travel
travelblogger
USA
world
Festival Ballet Providence presents The Little Prince, based on the popular book written by Antoine de Saint-Exupéry, first published in 1943.
The charming fable tells the story of a young boy as he explores and makes sense of a strange new world after falling to Earth on a tiny asteroid. It's a tender tale of loneliness, friendship, love, and loss.
This interplanetary exploration and adventure comes to life in this multi-media adaptation by choreographer Boyko Dossev, which includes an original video and stop-motion animation, bringing the story to life.
Admission includes post-show meet-and-greet where audience members have a chance to meet and mingle with the characters while enjoying complimentary milk and Seven Stars Bakery cookies.
Order tickets by phone: 401-353-1129 or Online
Location: FBP Black Box Theatre, 825 Hope Street, Providence, RI
Dates and Times: Sat. March 3: 4pm, Sun March 4: 1pm & 4pm,
Sun March 11: 1pm & 4pm
Tel: 401-353-1129
festivalballetprovidence.org/chatterBox.php
For Regional Accommodations, Restaurants & Attractions: goprovidence.com
During this year's holiday season, families will be able to enjoy a festive drive through experience at Daytona International Speedway. The "World Center of Racing" will be transformed with hundreds of light displays into a holiday spectacle, an all new 1.5 mile long Magic of Lights, using the latest in LED and digital animation technologies specifically designed for this iconic venue.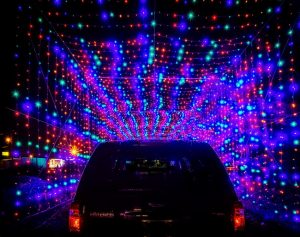 Experience the holiday spirit at The Magic of Lights™ running every day through the holidays from dusk to 10 p.m. The experience will include a drive behind the Ticket and Tours Building, through the world's only motor sports stadium and conclude in the Midway display area outside the facility.
For a fun and memorable family entertainment, head to the Daytona International Speedway. To commemorate the season of giving a portion of every ticket to Magic of Lights benefits the Florida Hospital Foundation.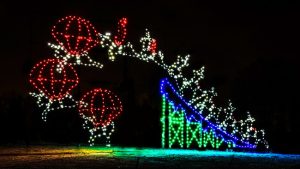 Location: Daytona International Speedway, 1801 West International Speedway Blvd, Daytona Beach, FL 32114
Dates: until Dec 31st, 2017
Hours: every night from 5 – 10 pm
Tel: 330-441-4255
magicoflights.com/daytona
For Regional Accommodations, Restaurants & Attractions: daytonabeach.com
Last chance to see Heart and Seoul: Growing Up in Korea is a new, cultural exhibit in which five modern-day Korean kids will open their hearts and invite you to take an intimate look into their lives through their diverse interests, customs and ambitions. The traveling exhibition will be in town only until end December at Stepping Stones Museum for Children.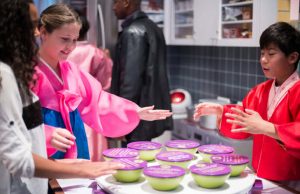 The exhibit, both fun and educational, will use traditional folktales as well as current day personal stories told by Korean children to engage visitors in learning about time-honored cultural values and life in South Korea's highly urbanized and technologically-advanced country.
Children and visitors will be able to explore gallery areas that recreate the settings that characterize the lives of typical South Korean children in Seoul, such as an apartment, classroom, taekwondo studio, and K-pop stage. Throughout the exhibit, these spaces will be embedded with traditional folktales and games to show how values like respect for parents and elders; the importance of scholarship; loyalty to family, friends and community; and hospitality are still an integral facet of 21st century Korean life.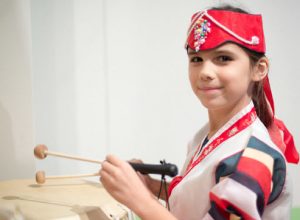 Hands-on experiences include:  an animation studio where visitors can try their hand at stop-motion animation. (The popular television series The Simpsons and Family Guy were created in Korean studios, as was the film Avatar.) Musically inclined kids will take the stage at K-Pop Stars Studio, where they can get on camera and "perform" with popular K-Pop singers. There's a Taekwondo studio, where kids can practice their moves and learn this martial art based on 2,000-year-old ancient techniques.The exhibit also includes a plaza, a restaurant, an apartment, a classroom and a Hanok guest house.
Location: Stepping Stones Museum for Children, Mathews Park,
303 West Ave, Norwalk, CT 06850 |
Dates: til the end of Dec.
Hours: Mon – Sun, 10 – 5 pm
Tel: 203-899-0606
steppingstonesmuseum.org
For Regional Accommodations, Restaurants & Attractions: visitfairfieldcountyct.com