Tag Archive
activity
art
artist
Canada
children
city
community
contest
country
craft
display
downtown
Drivei-95
drive i-95
drivei95
entertainment
event
family
festival
Florida
food
free
fun
game
historic
History
house
Island
live
local
Museum
music
national
North Carolina
performance
prize
Restaurant
roadtrip
shop
show
tour
travel
travelblogger
USA
world
The fifth annual Wild Vibes Festival, featuring a full day in nature It takes place at Spring Hill Farm in South Berwick, Maine which is just a short drive away from Portsmouth. It's nestled in the lush landscape of the Seacoast on a family-run farm, with over 60 waterfront acres of rolling hills and beautiful views of the surrounding countryside.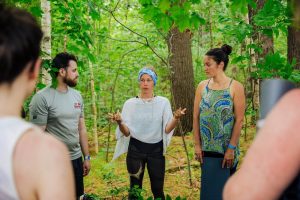 Celebrated as one of New England's favorite Yoga, Music, & Arts Festival, Wild Vibes features a diverse line-up of teachers, presenters, and performers. Experience a jam-packed day of live music, inspiring workshops, unique yoga classes including SUP yoga and paddle boarding, local artisans, Roots Village for tasty treats and refreshing beverages, and you can drop off your kids at Wild Vibes Kids Camp.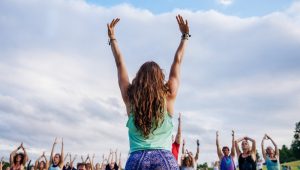 Enhance your natural state with the ultimate day of creativity, movement, music, art, wellness and community in this serene setting. Venture in the dreamers den, practice yoga on the water, and get your groove on under the open sky. Check out the schedule for amazing and inspiring workshops: wildvibes.org/workshop
A kid-friendly event, Wild Vibes Festival offers something for everyone. A portion of festival proceeds benefit Puresa Humanitarian Foundation and Yoga & Cancer SATYA. Kids ages 12 & under FREE.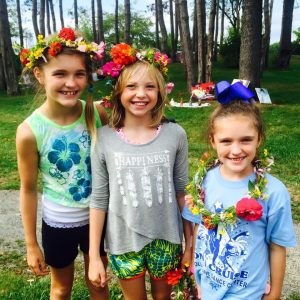 Location: Spring Hill Farm, 117 Pond Rd, South Berwick, ME 03908
Date: Sat, July 28th, 2018
Time: 12pm – 8pm
wildvibes.org
For regional Accommodations, Restaurants & Attractions: portsmouthnh.com
The Going to the Dogs Band is hosting a Car Show  to benefit Friends of the Colleton County Animal Shelter (FoCCAS), an organization very close to the band's heart.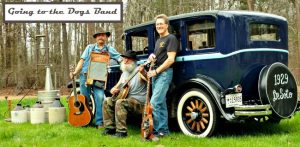 Going above and beyond with their commitment to animal groups and other deserving causes, Going to the Dogs Band is a 100-percent charity and benefit band. All members of the band refuse to accept any payment for their time and talent. They are dedicated to donating all money earned to Animal Shelters and Rescues, oxygen masks for animals for fire stations, bullet-proof vests for K-9 Police Units, as well as other charities including human, environmental, and other worthy causes.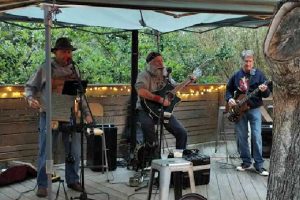 The Wheels for Paws Car and Bike Show will be fun for the whole family with trophies presented to the top ten vehicles, raffles and 50/50 drawing, balloon art, and of course Live entertainment by Going To The Dogs Band.
There will also be a featured Bike Ride to benefit the furry friends at FoCCAS, (Friends of Colleton County Animal Shelter), a volunteer-based organization that helps animals at the county's animal shelter. Kickstands up at 11am.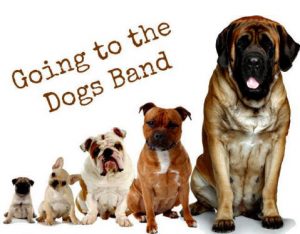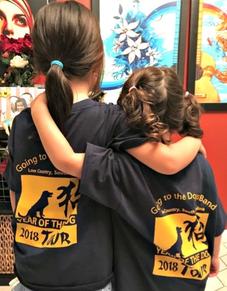 Get out and show your support of FoCCAS and The Going to the Dogs Band who keep paying it forward.
Location: 1013 S Jefferies Blvd Ste C, Walterboro, SC
Date: Sat, July 14, 2018
Time: 9am – 2pm
Tel: 843 – 300 – 0347
goingtothedogsmusic.com/wheels-4-paws.html
For Regional Accommodations, Restaurants & Attractions: walterborosc.org

Celebrating Annapolis' Diverse Arts Scene, Annapolis Arts Week was created to bring together the area's local artists and musicians for a week of art, food, block parties, events, music, and festivals.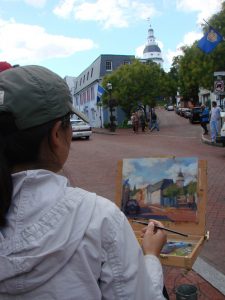 The week includes major events: Paint Annapolis, a county-wide, juried, plein air competition celebrating its 15th year with 30 distinguished artists from around the globe. The artists will create 300 landscape works, highlighting the special colonial architecture, marine atmosphere, and overall energy of Annapolis. p a i n t a n n a p o l i s . o r g

Paint Annapolis features special events every day:
Sunday, June 3: Dueling Brushes – Quick Draw at Susan B Campbell Park
Monday June 4: Artist paint in Anne Arundel County
Tuesday, June 5: Paint the Bay Reception at Annapolis Maritime Museum
6-8pm
Wednesday, June 6: Artists paint in the city of Annapolis
Nocturne at dusk – Dinner Under the Stars
Thursday, June 7: Artists paint in the historic district
Art on the Avenue, Maryland Avenue, 5-7pm
Friday, June 8: Collector's Award Reception, 6:30 – 9pm
Saturday June 9 & Sunday June 10: Reception & Sales at Circle Gallery
Mimosas & Muffins: Sunday 11am – 1pm
Here are some additional events going on throughout Annapolis Arts Week: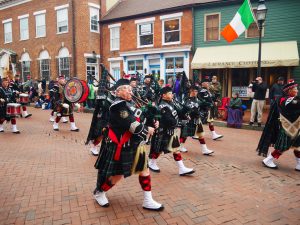 The Annapolis Irish Festival where you can enjoy traditional Celtic music and Irish rock bands on three different stages, along with workshops and exhibits. Try some delicious Irish beef stew and other Irish favorites. Little Leprechaun Land (open on Saturday only 11am– 4pm) provides pony rides, face painting and other free activities for the kids.  June 1 & 2, 2018 at Anne Arundel County Fairgrounds annapolisirishfestival.com
16th Annual First Sunday Arts Festival Shop among the creations of 130 local and regional artisans; dine at outdoor cafes; and enjoy the music of more than seven live bands. It's a great time to explore art galleries, take a game room challenge and/or create your own artwork at shops on West Street taking place on First block of West and Calvert Streets,  Sunday, June 3 – 11am – 5pm – Admission: Free firstsundayarts.com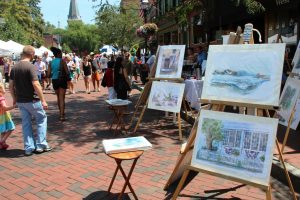 Dinner Under the Stars is a place for families and friends to come together and for couples to experience a romantic evening under the stars. Artists will paint from sundown to sunrise alongside the hundreds who come to dine, drink, and dance under the night sky. Spend Wednesday evenings dining, dancing and listening to live bands in the middle of the first block of West Street, just off Church Circle. Wednesdays, June 6, 13, 20, 27, 6pm – 10pm dinnerunderthestars.org
Photo Credit: VisitAnnapolis.org & Kenneth Tom Photography
Location: Various
Date: June 1 -10, 2018
Hours: Various
Tel: 410-268-4566
annapolisartsweek.com
For Regional Accommodations, Restaurants & Attractions: visitannapolis.org
Established in 1877 part of a vibrant creative community, the RISD Museum's art represents diverse cultures from ancient times to the present. Their newest featured exhibit – From the Loom of a Goddess: Reverberations of Guatemalan Mayan Weaving Costume and Textiles is presently on display.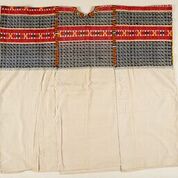 At the heart of Guatemalan Maya culture lies weaving. For more than 2,000 years, Maya women have woven intricate textiles on backstrap looms, and this exhibition celebrates Maya weaving today in southern New England's thriving Guatemalan heritage community. The objects on view include textiles and garments made before 1917 and donated as a collection to the RISD Museum in 1982.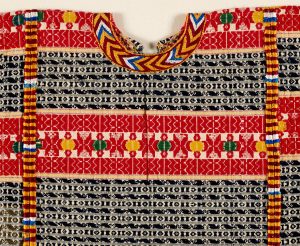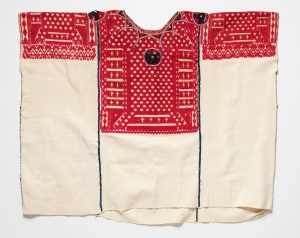 Displayed alongside these historic pieces are new works by Providence artist Sandra Lopez Naz and videos commissioned from local artists that show the resonance of Maya culture within contemporary conversations about activism and artistic production.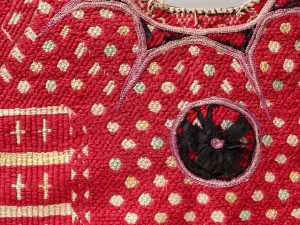 Exhibition Events:
Location: RISD Museum , 20 North Main Street, Providence, RI 02903
Date: until Aug 19, 2018
Hours: Tues–Sun, 10 -5 pm, 3rd Thursday of each month, open until 9 pm
Tel: 401-454-6500
risdmuseum.org
For Regional Accommodations, Restaurants & Attractions: goprovidence.com
Downtown Smithfield is the place to be on Saturday, May 5th for the much anticipated 34th annual Ham & Yam Festival,  which occupies several blocks and attracts thousands of people.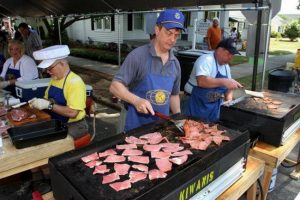 With pig races, inflatables, vendors, entertainment, and ham and yam foods, it's a fun day for the entire family.  Craft and commercial vendors line the streets, food vendors offer a variety of fair foods and menu items featuring country ham and sweet potatoes, and local bands and dance groups perform on the festival's three stages throughout the day.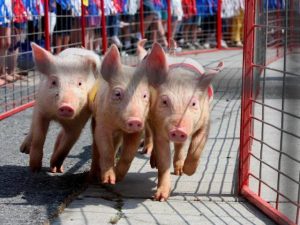 The festival features a barbecue cook-off, rubber duck race, 5k,  a petting zoo and the always popular "What's That Yam Thing?" contest; where children are encouraged to play with their food by turning sweet potatoes into works of art.  As well as the Sweet Potato Pie Eating Contest where 10 participants will eat like pigs, competing to be the fastest person to eat their sweet potato pie without using their hands.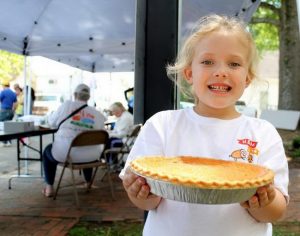 Get to Smithfield and enjoy the Ham & Yam Festival,  packed with delicious homemade ham biscuits, barbeque pork, and sweet potato pie.

Location: Neuse River Amphitheatre, 200 S. Front Street, Smithfield, NC 27577
Date: Sat,  May 5, 2018
Time: 9am – 9pm
Tel: 919-934-0887
hamandyam.com
For Regional Accommodations, Restaurants & Attractions: johnstoncountync.org
The paved walkways of Savannah's scenic Forsyth Park will spring to life at the 37th annual SCAD Sidewalk Arts Festival.
Watch as talented SCAD artists, alumni and high school students create colorful chalk masterpieces and compete for coveted prizes in a tradition that's nearly as old as the university itself.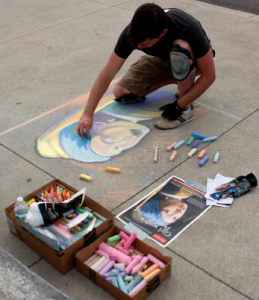 In addition to the sidewalk art, visitors can also see the art of tableaux vivants, or "living pictures" in which actors and models will silently depict a scene as if in a photo. Chalk distribution begins at 10am, drawing at 11am, with judging and results announced in the afternoon.
Who needs technology; discover just how much a simple piece of chalk can inspire.  Be amazed and mesmerized at the colorful chalk designs these artists produce on chalked-up squares along the sidewalks that weave through Forsyth Park.
Families are encouraged to bring their own chalk and let their little ones color on the squares that are not being used as part of the festival.
Free, fun and impressive, go out and be inspired, and maybe even draw a masterpiece of your own.

Location: Forsyth Park, Between Drayton and Whitaker streets, Savannah 31401
Date: Apr 28, 2018
Time: –
Tel: 800-869-7223
scad.edu/sidewalkarts
For Regional Accommodations, Restaurants & Attractions: visitsavannah.com
It is no coincidence that this unique event is being held in Fayetteville, close to Fort Bragg, one of the largest military bases in the free world.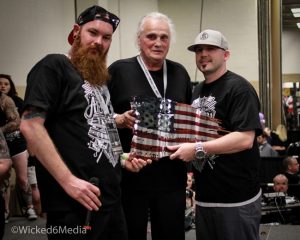 The goal of the All American Tattoo Convention is to give some of the best tattoo artists in the world the opportunity to showcase their talents to some of the bravest heroes in the world, all while raising money to assist soldiers with PTSD, and other combat related injuries, veterans and families of soldiers.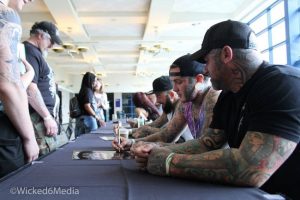 Tattoos and the US armed forces have a history dating back as far as the early 1900's. There are countless inked active duty and war veterans. Tattoos and body art can tell a story that words fail to provide, giving these veterans an outlet to express themselves and show the pride in being a part of something bigger than themselves.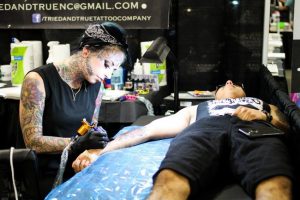 Just a few of the many special events being planned include: Tattoo Contest, All Veteran Parachute Team, Air Born Aerial Performers and Fitness, Emcee Johnny "Awesome" Ivey, Ms. All American Pin-Up Contest and Fayetteville Roller Derby Rogue Rollergirls.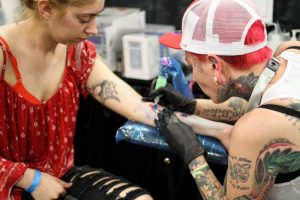 Refer to the website for all artist, vendor and event information.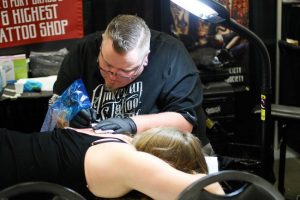 This is just not a Military event, everyone is invited so go out and support our troops while  experiencing all that this three-day convention has to offer. To buy- Tickets
Location: The Crown Complex Expo Center, 131 E. Mountain Dr., Fayetteville, NC 28306
Dates:  April 13-15th, 2018
Times: Fri, Apr 13th, 2pm – 11pm, Sat, Apr 14th, 12pm – 11pm, Sun, Apr 15th, 12pm -8pm
Tel: 910- 850-2566
allamericantattooconvention.com
For Regional Accommodations, Restaurants & Attractions: visitfayettevillenc.com
The New England Bear, Doll & Folk Art Show is a 1 day event being held on April 8th, 2018 at the Holiday Inn Boston Dedham Htl & Conf Ctr in Dedham, MA.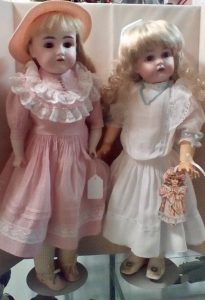 This eclectic and one-of-a-kind display showcases a spectacular selection of dolls, teddy bears and folk art including antique, collectible, fashion, Barbie, reborns & original artist dolls and bears from the 18th century to the 21st century.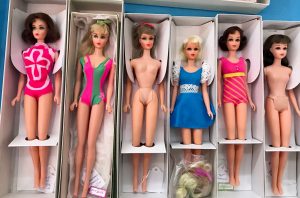 Also featured are a wide range of doll houses and miniatures based creations, plus vintage clothing & linens, furniture and doll parts, toys, American Girl clothing and much more. UFDC information table and door prizes.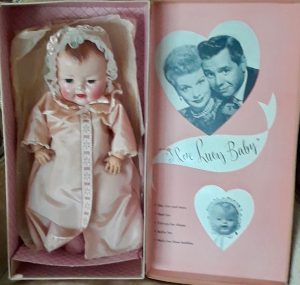 There will also be available identification, valuation, restringing and minor repairs.
Free Parking
Location: Holiday Inn Boston-Dedham, 55 Ariadne Rd, Dedham, MA 02026
Date: Sun, April 8, 2018
Time: 10am – 3pm
Tel: 603-969-1699
collinsgifts.com/events
For Regional Accommodation, Restaurants & Attraction: bostonusa.com
Rumba on the Lumber 2018, a festival of food, movement, music and the arts, consisting of two days of events in historic downtown Lumberton with over 4000 people in  attendance.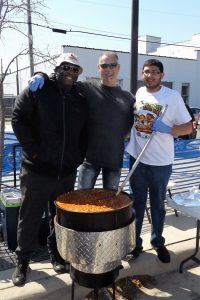 Many wonderful annual events will once again be front and center, including: The Rumba on the Lumber Festival with live music, vendors, Rumba Cross fit Games Exhibition, and the Lumbee River EMC Free Kidzone, 5K, 10K, fun run/walk, 100K ride, 20-Mile adventure ride,  Chili Cookoff and a bicycle rodeo.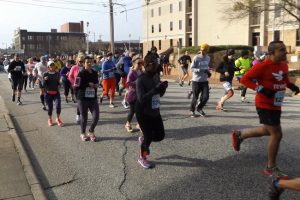 Many festival-goers agree, it's all about the chili. More than two dozen teams bring their most coveted recipes. Teams prepare a minimum of 10 gallons of chili and dole out free samples of their creations. The teams will be competing for prizes including the best tasting, Spiciest Chili, Strangest ingredient and Best chili cooking outfits. Don't miss the fun!
Saturday- Downtown Plaza/ 3rd Street:
Start the year off right with Torpedo Factory Art Center's The Late Shift: Brand New Day, a spirited celebration of art, music, and dance.
Warm up with an indoor art market, live performances, and pop-up activities throughout the building. The evening will also feature artist demonstrations in the Grand Hall, DIY art making, a welcome reception for the winter Post-Graduate Resident, Lyric Prince, and a Brand New Day selfie station.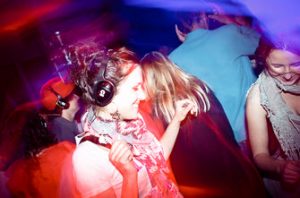 The main attraction is the Silent Disco. Dance into the night during the silent disco with the City of Alexandria's Mobile Art Lab.  All of the music is played through headphones, rather than a sound system. Dancers can swap back and forth between three DJs to choose which music they want to dance to. Their headphones change color based on which music they're listening to.  Join in the friendly competition and see how many people's headsets are set to the same color.
Location: Torpedo Factory Art Center, 105 N. Union St., Alexandria, VA 22314
Date: Fri, Jan 19, 2018
Time: 7pm – 10pm
Tel: 703-746-4570
torpedofactory.org/event/the-late-shift-brand-new-day
For Regional Accommodations, Restaurants & Attractions: visitalexandriava.com