Tag Archive
activity
annual
art
artist
Canada
children
city
community
contest
country
craft
display
downtown
drive i-95
Drivei-95
drivei95
entertainment
event
family
festival
Florida
food
free
fun
game
historic
History
house
Island
live
local
Museum
music
national
North Carolina
prize
Restaurant
roadtrip
shop
show
tour
travel
travelblogger
USA
world
The small town of Benson, North Carolina, with a population of around 3500, will swell to approximately 30,000 come September 21-24, 2017 when the 68th Annual Benson Mule Days Celebration, which honors the farmer's best friend, the mule, is

sponsored by the Benson Area Chamber of Commerce.
This festival is filled with family fun and activities for everyone young and old. The weekend is packed with rodeos, a mule pulling contest, arts and crafts, vendors, street dances, carnival rides, camping, parades, bluegrass shows and more.
Friday, visitors can enjoy many events including the Mule Competitions held in the Chamber Park and Arena. They will see mule coon jumping, a mule race, Best of Show and many other events.  If you haven't seen a mule competition this is a must see for the whole family.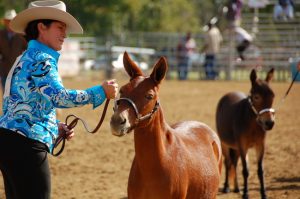 Saturday is a big day at Benson Mule Days as thousands of spectators grapple for a place to sit or stand to observe the one of the biggest parades in North Carolina. Bands, floats, Shriner units, classic cars, antique tractors, unique entries, beauty queens, and hundreds of horses, mules, buggies, wagons make their way down Main Street of Benson beginning at 10am.
There are three rodeos of which the first begins on Friday night followed by a Saturday night and Sunday afternoon performance. A new event this year are Mule Day Dances. After the rodeos on Friday and Saturday nights, kick up your heels at the Chamber Park.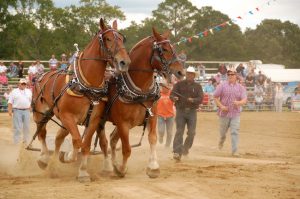 Get a complete schedule of events- here
Location: Various – see schedule
Date: Sept 21-24, 2017
Hours: Various – see schedule
Tel: 919-894-3825
bensonmuledays.com
For Regional Accommodations, Restaurants & Attractions: johnstoncountync.org
The 72nd Annual Howard County Fair kicks off on Saturday, August 5th through Saturday, August 12th, 2017. The fair is a  celebration of Howard County's farming past and present.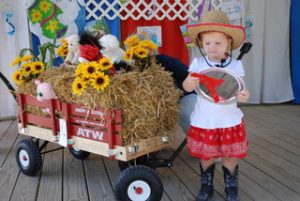 An American tradition loaded with wonderfully wholesome family fun including: magic shows, clowns, balloon artists, carnival rides and games, interactive exhibits, educational demonstrations, livestock exhibits, musical entertainment, an animal petting zoo and appetizing food.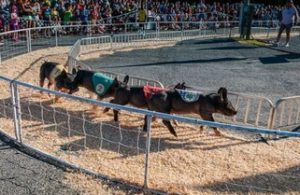 The Howard County Fair hosts horse shows, pony rides, Antique tractor pulls, and livestock competitions, 4-H shows/exhibits, Demo Derby, Rodeo, Horse-Pulling Contest, Antique Automobile Show, Pie Eating Contest,  Pig Races, Bingo, AG Displays and Farm produce. Enjoy some of the area's best live music, from rock and country, to bluegrass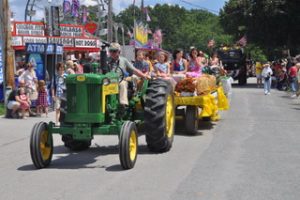 and oldies.
There is also a PRCA All American Pro Rodeo on August 8th & 9th, 7:00 pm as well as a Demolition Derby on August 9th & 12th – 7:00 pm.
Schedule of Some Featured Events:
Horse-Pulling Contest – First Saturday @ 10:00 am
Antique Tractor Pull – First Saturday @ 4:00 pm
Antique Automobile Show – Sunday from 9:00 am – 4:00 pm
Pie Eating Contest – Sunday @ 12:00 noon
Pretty Animal Contest – Sunday @ 11:00 am
Miss Howard County Farm Bureau Contest,
Future Howard County Farmer, and
Little Miss Howard County Farm Bureau Contest – Sunday @ 3:00 pm
Mule Pulling Contest – First Saturday @ 9:00 am
Coon Mule Jump – First Saturday, immediately after Mule Pull
Howard County's Got Talent – Thursday @ 7:00 pm
Baby Contest Miniature Parade – Last Saturday @ 10:00 am
Parade of Floats – Last Saturday @ 5:00 pm
Amusement Rides & Games – Hours:
Saturdays and Sunday: 12 Noon – 11 pm;
Monday through Friday: 2pm – 11pm
"Kids and Critters" Barn Hours:
10:30 a.m. – 8:30 p.m.
(CLOSED DAILY FROM 2 PM TO 4 PM)
Pig Races – 12 Noon, 3 pm, 6 pm, & 8 pm
Bingo Hall – Opens Daily at 6 pm
Pony Rides – 10 am – 10 pm
AG Displays – DAILY
Farm Produce – DAILY
Location: 2210 Fairgrounds Rd, West Friendship, MD 21794 Get Directions
Dates: Aug 5 – 12, 2017
Time: 8 AM – 11PM
Tel: 410-442-1022
howardcountyfair.org
For Regional Accommodations, Restaurants & Attractions: visithowardcounty.com
The Richmond Folk Festival carry's forward the 12-year tradition established by the hugely successful National Folk Festival celebrating the roots, richness and variety of American culture through music, dance traditional crafts, storytelling and food. The event takes place at downtown Richmond's  historic riverfront from 2nd to 7th streets and from Byrd Street to the river – including Brown's Island, The American Civil War Museum at Historic Tredegar, portions of Federal Reserve parking lots, and Tredegar Street.

Richmond Folk Festival is where over 200,000 festival goers gather for three FREE days of music, dance, food and fun. Drawing in visitors from across the country with an eclectic mix of 40 artists performing on seven different stages with continuous music and dance performances, along with a Virginia Folk-life demonstration area, children's activities, a folk arts marketplace, regional and ethnic foods.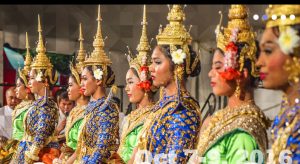 Among the artists to be featured at the 2016 Richmond Folk Festival are: Gary U.S. Bonds and Gene "Daddy G" Barge, (Norfolk Sound), Canzoniere Grecanico Salentino (Southern Italian pizzica tarantata), The Fairfield Four (African-American gospel singing quartet), Geno Delafose & French Rockin' Boogie (zydeco), Natalie MacMaster & Donnell Leahy (Cape Breton and Ontario fiddling), Joe Mullins & the Radio Ramblers (bluegrass), Homayoun Sakhi and Salar Nader (Afghan rubâb and tabla), Sheila Kay Adams (Appalachian songs, stories and ballads). Check the website for complete list of performers/schedule.richmondfolkfestival.org/docs/event_schedule
Expect lots of great food: ethnic, regional and traditional foods to delight guests and showcasing a wide variety of tempting foods to compliment the spirit of the festival. From classic festival fare to exotic flavors from around the globe, there's definitely something to tickle your tastebuds.
Location: Downtown Richmond's Riverfront, Brown's Island Park,Richmond, VA 23219
Date: Fri, Oct 07  – Sun, Oct 09, 2016
Time: Fri 6 – 10PM, Sat 12 – 9:30PM, Sun 12 – 6PM
Tel: 804-788-6466
richmondfolkfestival.org
For Regional Accommodations, Restaurants & Attractions: visitrichmondva.com