Tag Archive
activity
architecture
art
artist
Austria
Canada
children
city
CostSaver
display
downtown
drive i-95
Drivei-95
entertainment
Europe
event
exhibit
family
festival
Florida
food
free
fun
historic
History
landmark
live
local
London
Museum
music
Ontario
roadtrip
shop
show
sights
sightseeing
tour
tourist
Trafalgar
travel
travelblogger
USA
view
world
Looking for something completely different to do on a Sunday, tired of the same old, same old…how about brunch and a drag show? Join a fabulous all-star cast of Drag Queens for a Drag Diva Brunch. The hysterical all-ages drag brunch takes place Sundays at noon at The Queen Wilmington.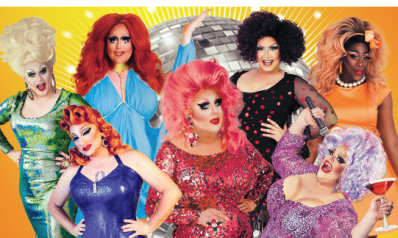 Each general admission ticket includes not only the hilariously entertaining show but also your entree and first mimosa or Bloody Mary  (21+ only for alcohol).
Seating begins at noon and while you are being seated the cast of queens will mingle with you making sure you are ready to have a great time. The show starts at 1 pm and runs about 90 minutes. Each show has about 11 performances of pure fabulousness.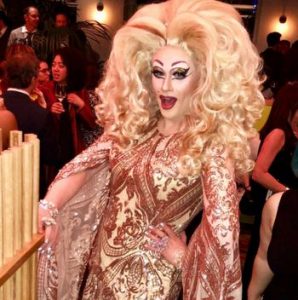 Although the Drag Diva Brunch is appropriate for all ages, keep in mind that it's a Drag Show. The show is described as fun and flirty. The emcees occasionally use adult humor and language, sometimes naughty, but the show is never raunchy, and always fun.
Get ready to have the most amusing and entertaining time at brunch you'll ever have.  The shows feel like a big party and everyone is invited in on the fun.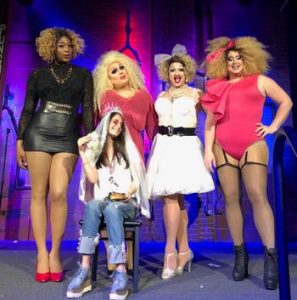 Location: The Queen Wilmington, 500 N. Market St., Wilmington, DE 19801
Dates: Sun, June 24,  July 1, July 8, July 17, July 22, July 29
Time: Doors open at 12pm, show starts at 1pm
Tel: 202-730-3331
dragdivabrunch.com
For Regional Accommodations, Restaurants & Attractions: visitwilmingtonde.com
Walk into a medieval  fairytale and experience what a spring festival might have been like in 12th century Nottingham England. Fantasy takes flight when you step back to the past at Robin Hood's Faire. Witness singing, dancing and magic throughout the faire, listen to old world music performed live on stage and in the streets and watch Robin Hood and his Merry Men stop Prince John's villainy.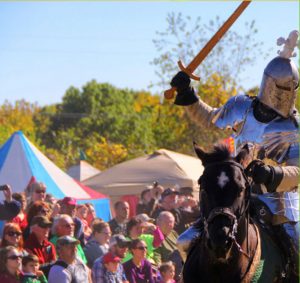 This amusing and colorful festival offers continuous themed entertainment throughout the day and some special events including:  The Mayor of Nottingham's Bingo Brunch, Princess Tea Time, Archery & Archery Tag, Opening Ceremony, Daily Tournaments, Paragon Jousting, parade, Prince John's Plot and join the Merry Men interactive show. For a complete schedule of events: robinhoodsfaire.com/shops-and-crafts/show-information/show-schedule/
The Faire has featured weekends, with activities geared to themes:
May 13, 14 – Pet Weekend– Open up a whole new world for your pet when you attend Robin Hood's Faire "Pet Weekend". Participate in daily contests with your pet to win prizes or just watch shows, shop, and enjoy the day. robinhoodsfaire.com/may-13-14-pet-weekend/
May 20-21 – Fantasy & Fairies Weekend- Anything is possible with fairy magic as visitors from a variety of places and times are pulled from the future and past to Robin Hood's Faire. Come as you are or consider dressing as a fairy or play someone from history or the future. robinhoodsfaire.com/fantasy-fairy-weekend-may-20-21/
May 27, 28, 29 – Bromance & Brew Weekend-What could be better than hanging out with your guy friends, competing against each other in manly contests, and sharing a cold craft brew? Guys will enjoy this weekend and  ladies, Sunday is a vow renewals with Friar Tuck.  robinhoodsfaire.com/bromance-brew-weekend-may-27-28-29/
Robin Hood's Faire runs every Saturday, Sunday, and Memorial Day from May 13-29, 2017 (11 am to 7pm). Tickets to the festival are available at the Faire on all days of the show. All food, drink, and games are cash only.
Location: North Haven Fairgrounds, 300 Washington Ave, North Haven, CT 06473
Dates: May 13 — 29, opened Sat, Sun & Memorial Day
Hours: 11– 7pm
Tel: 860-478-5954
robinhoodsfaire.com
For Regional Accommodations, Restaurants & Attractions: visitnewhaven.com