Tag Archive
activity
annual
art
artist
Canada
children
city
community
contest
craft
downtown
Drivei-95
drive i-95
drivei95
entertainment
event
family
festival
Florida
food
free
fun
game
historic
History
house
i95
Island
live
local
Museum
music
national
North Carolina
prize
Restaurant
roadtrip
shop
show
street
tour
travel
travelblogger
USA
world
Richmond International Film Festival (RIFF) brings more than 150 international cutting edge films to RVA, plus industry panels, Q&As, live musical performances, red carpet awards, and entertainment mixers that usher the spirit of Hollywood into Virginia's  Bowtie Cinemas, various music venues, and the historic Byrd Theater, a venue touted by USA Today as "one of the top 10 places to still see a movie in splendor in the United States."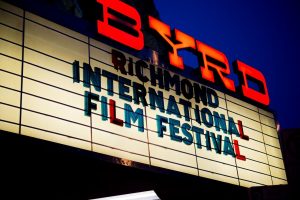 With more than 20 countries represented, the RIFF Official Selection consists of a diverse range of films (features and shorts), music videos, and screenplays across all genres.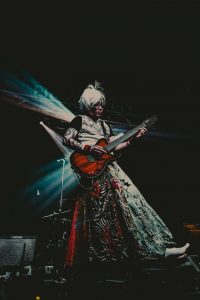 RIFF is known for placing a heavy focus on music each year. The 2018 Festival will again include more than 50 music performances, industry networking events, panels, music business roundtable discussions, industry mixers, and more. On top of providing great entertainment from some of the music industry's hottest talent, RIFF utilizes this area as a platform for filmmakers and musicians to forge new working relationships. Top awards will be given out across a variety of music categories during the annual red carpet awards.
2018 Special guests include: Kate Bosworth, Michael Polish, Danny Glover, Lee Aronsohn, Rene Balcer & Carolyn Hsu-Balcer.
It's a one-of-a-kind festival honoring some of the most singularly entertaining projects on the international film scene.
Location: Various
Date: Mon, Apr 23, 2018 – Sun, Apr 29, 2018
Tel: 804-219-0675
rvafilmfestival.com
For Regional Accommodations, Restaurants & Attractions: visitrichmondva.com
Rumba on the Lumber 2018, a festival of food, movement, music and the arts, consisting of two days of events in historic downtown Lumberton with over 4000 people in  attendance.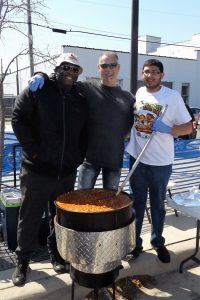 Many wonderful annual events will once again be front and center, including: The Rumba on the Lumber Festival with live music, vendors, Rumba Cross fit Games Exhibition, and the Lumbee River EMC Free Kidzone, 5K, 10K, fun run/walk, 100K ride, 20-Mile adventure ride,  Chili Cookoff and a bicycle rodeo.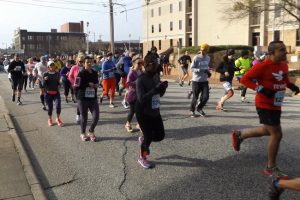 Many festival-goers agree, it's all about the chili. More than two dozen teams bring their most coveted recipes. Teams prepare a minimum of 10 gallons of chili and dole out free samples of their creations. The teams will be competing for prizes including the best tasting, Spiciest Chili, Strangest ingredient and Best chili cooking outfits. Don't miss the fun!
Saturday- Downtown Plaza/ 3rd Street:
We all know that not all hotels measure-up the same, and there is good reason why the Courtyard Newark at the University of Delaware is the winner of numerous Trip Advisor and Marriott awards for excellence in guest service, as evaluated by direct guest feedback. With over 250 years of hospitality experience on the management team, Bill Sullivan and his award winning crew do an amazing job exceeding your expectations.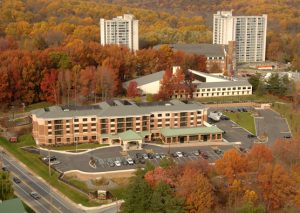 Enjoy modern accommodations, state-of-the-art technology, and impeccable service at the four-story, 126-room Courtyard Newark-University of Delaware. The hotel offers all of the comforts of home for your visit – whether you're in the area for business, or to visit the campus of the University of Delaware, the  hotel places you in the center of the action with easy access to the Daniel S. Frawley Stadium, Market Street Mall, Christiana Mall and the Financial District.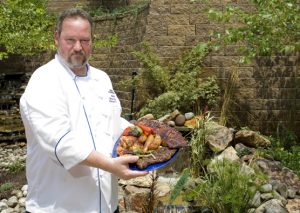 Nestle into the comfortable accommodations in the spacious rooms and suites, equipped with a well-lit work desk and ergonomic chair, free high-speed Wi-Fi, flat-screen HDTVs, mini-fridges, and you will sleep soundly on the comfy pillow-top mattresses.
The hotel works closely with the University Hospitality Program, helping to teach future hoteliers, and has always employed hearing-impaired staff. It's not only disability friendly, it is pet friendly too – including small pet yard outside.
Location: Courtyard Newark: 400 David Hollowell Dr., Newark, DE 19711 (GPS use 200 New London Rd)
Tel: 302-737-0900
udel.edu/hotel
For Regional Restaurants & Accommodations: visitwilmingtonde.com
College students know pizza; a staple for them while living on or off campus. Over the years, this landmark for pizza in Maine, Pat's Pizza,  has become a favorite of University of Maine students offering delicious and affordable pizzas that won't disappoint. In fact, with deep roots in the community, it has been said that an education at the University is not complete without a Pat's Pizza.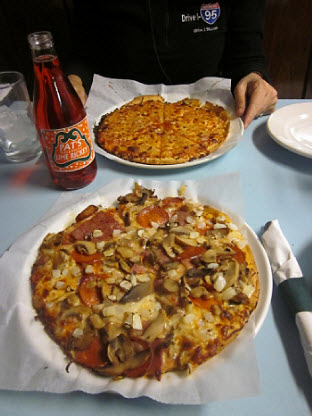 Opened in 1931, and still churning out 700 pizzas a night, this 2nd generation family business (now with 19 locations) is famous in Maine. Step into over 50 years of history with this old time pizzeria, at their original location, with its original Formica counters and slate foot rests.
The thin, soft, light crust melts in your mouth, and the toppings are put on evenly so that there's a taste in every bite. Made with freshest ingredients, 35 toppings like: specially made pepperoni, pine nuts, hot dog, kielbasa, zesty olives or eggplant, there is a pizza just for you! They even make gluten-free pizzas or double -dough pizzas.
The Pat's Combo is the most popular pizza with pepperoni, mushrooms, and Cotto salami on it. Not to mention the mouth-watering calzones, spaghetti and meatballs, sub sandwiches, wraps, salads and a Maine favorite red skin hot dogs too. Wash it down with Pat's own brand of sodas: strawberry, root beer, orange, grape, cream or Stan and Sandra's favorite – raspberry Lime Rickey, or try the local Moxie brand, made in Maine.
Buon appetito!
Location: 11 Mill Street, Orono, ME 04473
Hours: Mon-Fri 7am – 12am, Sat-Sun 7am – 1am
Tel: 207-866-2111
patspizzaorono.com/
For Regional Accommodations, Restaurants & Attractions: visitbangormaine.com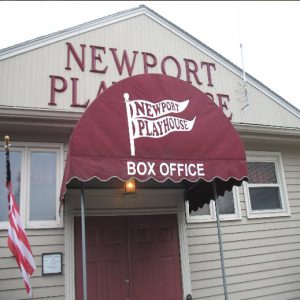 Looking for a great night out while you are on route…this dinner theatre will fit the bill. At Newport Playhouse and Cabaret Restaurant you can enjoy a great buffet, an entertaining play and a fun-filled cabaret all under the same roof. The air conditioned, handicap accessible theatre is conveniently located at the foot of the Newport Bridge and has plenty of parking.
Their expansive buffet does not skimp on quality or selection. Feast on a large variety of hot and cold foods, main entrees, side dishes, beverages and homemade desserts and everything is prepared on the premises.  Alcohol is available table-side or at the bar.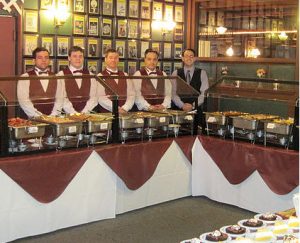 After dinner stroll into the theater, where you have reserved seating,  for a delightful comedy. After the play, return to the dining room for a cabaret filled with songs and laughter.
Now Playing: The Crazy Time – A laugh-filled look at the joys and perils of May/December romances. Miles has left his wife Kate for a younger woman whose youthful lifestyle is both exciting and exhausting. Kate has found a way to deal with her loss. Throw in a daughter with her own marital problems and Miles' scheming business partner Jerry, and you have all the makings of a full-fledged struggle between the sexes, as Kate and Miles deal with what they each have lost and gained.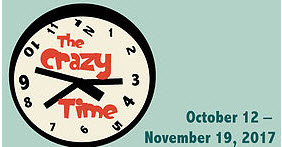 You have the choice to purchase Dinner Theatre or Theatre only tickets. The Newport Playhouse and Cabaret gives you a lot of bang for your buck, a full night (or afternoon) of entertainment.
Location: Newport Playhouse and Cabaret Restaurant, 102 Connell Highway,
Newport, RI 02840
Dates: Thurs, Oct 12 – Sun, Nov 19, 2017
Times: Matinee or Evening depending on the day
Tel: 401-848-7529
newportplayhouse.com
For Regional Accommodations, Restaurants & Attractions: goprovidence.com
Ready for some homemade ice cream? Lucky you, it's that time again for the annual Ice Cream Churn-Off at Ashantilly Center. What a tasty idea, combining everyone's favorite dessert with a fundraiser benefiting the nonprofit Ashantilly Center.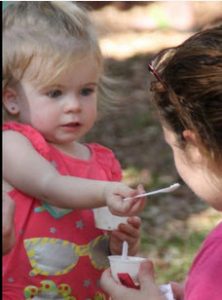 Competitors will vie for awards for a people's choice, best individual ice cream and the best ice cream from a business or organization. The competition is opened to everyone, adults and youth alike, so churners bring your churn and your primo recipe – but no raw eggs allowed, and Ashantilly will provide ice and salt.
If consuming the coveted ice cream is more your speed, you are welcome to bring your own chairs and find a shady spot to enjoy the frozen dessert and the live music. A $5 donation gets samplers two tastings, and ice cream lovers can purchase additional samples – 3/$5.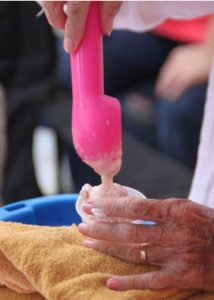 Ice cream doesn't get fresher than this! There's also Free lemonade and popcorn and great raffle prizes and live music.
Location: Ashantilly Center, 15591 GA Hwy 99, Darien, Georgia 31305
Date: Sun, Sept. 3, 2017
Time: 4PM – 6PM
Tel: 912 437-4473
ashantillycenter.org/ashantilly-events/33-10th-annual-churn-off
For Regional Accommodations, Restaurants & Attractions: visitdarien.com
Don't miss one of the Lowcountry's signature events, the annual DragonBoat Beaufort Race Day. The exciting dragon boat races will take place Saturday, June 24, 2017 at at Henry C. Chambers Waterfront Park on the river from 8-4.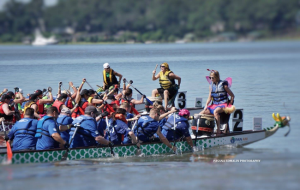 Witness the fierce competition and camaraderie as teams of paddlers race on the Beaufort river to win trophies and raise money for local cancer patients. Among the fun and festivities will be an opening ceremony, three heats of races, the moving Carnation Ceremony for cancer survivors and their families and the closing medal ceremony.
DragonBoat Race Day will include many local businesses, community groups and teams of friends and family racing against each other. The mixed Cancer Survivor Division will be the showcase for the heroes and heroines, honoring the spirit of DragonBoat Race Day.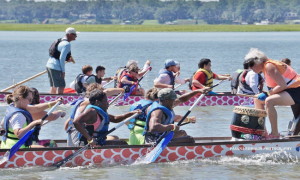 Twenty paddlers sitting side-by-side in a dragon-headed 42 foot-long vessel, paddling furiously to the beat of an emphatic drummer. The goal: physical wellness and psychological well-being through this thrilling, team-oriented support program that even offers opportunities to travel to competitions worldwide.
There will be 35 teams each racing three times. There will be two divisions – Mixed Community and Cancer Survivor teams. All teams race together. Cancer Survivor teams must have at least 8 cancer survivors in the boat during each race. After the first and second heats, teams will be placed in racing categories based upon their time; the third heat will decide the medals. Cancer Survivor placings decided by accumulating the two best times from each team. Gold, Silver and Bronze medals will be awarded for the top three finishers in each racing categories during the Awards Ceremony at the end of the day.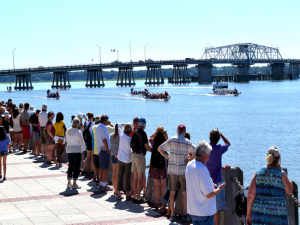 Location: Henry C. Chambers Waterfront Park, downtown on the Beaufort River,  SC
Date: Sat, June 24, 2017
Time: 8am – 4pm
Tel: 843-473-4477
dragonboat-raceday.com
For Regional Accommodations, Restaurants & Attractions: southcarolinalowcountry.com
DeWayne's – Would you believe this amazing gift, clothes and garden decor shop started out as a pumpkin stand? DeWayne persevered with his produce stand after having to move it 3 times. What began as DeWayne's Country Garden in 1991 has transitioned through the years to become known as simply… DeWayne's.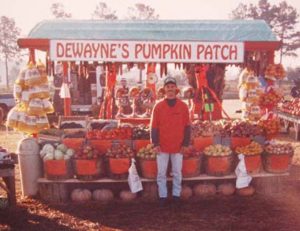 Nowadays it has grown and grown beyond the trolls, birdbaths, gargoyles, trellises, fountains, bears and benches outside. It is a destination for shoppers to experience the gift shop, garden center, ladies clothing boutique, menswear and Christmas Land.
DeWayne's is celebrating the completion of a two-year construction project, a 23,500 sq ft expansion and 9,000 sq ft renovation. The final phase is the redesign and expansion of existing space into a larger women's clothing Boutique along with a new customer service / checkout area.
The new space allows for the amplification of The Boutique to incorporate more complimenting brands and product trends to the existing lines, including ladies clothing, footwear, jewelry, handbags & accessories. With an outstanding knack of seeking out the hottest and most desired brands, shoppers will love their assortment, including: Alex and Ani, Brighton, Jack Rogers, Dansko, Hobo, Joseph Ribkoff, Hatley, Escapada and Clara Son Woo . You can also buy paper goods, soap, candles and flags.
DeWayne's family owned business provides customers with a unique shopping experience in over 40,000 sq ft of specialty retailing. Exceptional Customer Service, amazing selection and an unforgettable experience await you.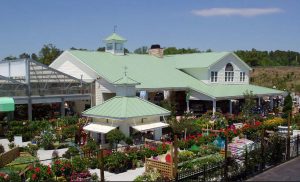 Location: DeWayne's – 1575 Outlet Center Dr, Selma, NC 27576
Hours: Mon – Fri 9:30– 7pm, Sat 9 – 7:30pm, Sun 10 – 6pm
Tel: 919-202-8471
dewaynes.com
For Regional Accommodations, Restaurants & Attractions: johnstoncountync.org
They say a "picture's worth a thousand words" well then the city of Wilson has a lot to say.  From April 8th until July 16th, Nash Street, the main street of Wilson, North Carolina will be transformed into a vibrant gallery of large-scale photographs for the 3rd annual Eyes On Main Street Festival.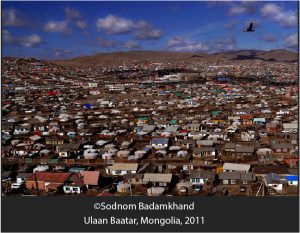 One hundred prominent and emerging photographers from more than 30 countries, will be featured in store front businesses on Nash Street joining forces to help revitalize Historic Downtown Wilson. The exhibition 100 artists for 100 days, will focus on the theme of "Main Street, a Crossroad of Cultures" as interpreted by the individual photographers.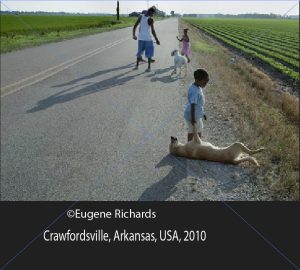 The Eyes on Main Street festival will launch on Nash Street from 6 pm –9 pm on Saturday April 8, 2017 with live music. Over the next 100 days there will be a number of festivities to celebrate Wilson's commitment to the arts.
Several workshops and lectures led by photography professionals will be held during the Festival. To see a list of all FREE events, lectures and workshops: eyesonmainstreetwilson.com/news
Location: Historic Downtown Wilson – Nash Street, NC 27893
Dates: April 8 – July 16th, 2017
Tel: 252-991-4903
eyesonmainstreetwilson.com
For Regional Accommodations, Restaurants & Attractions: wilson-nc.com
Virginia grows the largest variety of peanuts in the world. The Good Earth Peanut Company ships Virginia peanuts fresh in a variety of forms: raw and cooked, in and out of the shell. Sitting right on a 1650's Tuscarora Indian trail which is now a railroad junction, in an old time (circa 1854) general store, this family business roasts and sells peanuts.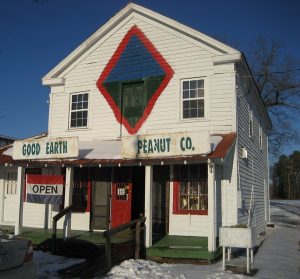 Lindsey and Scott Vincent go beyond the ordinary nut to sell cashew brittle, wasabi flavored peas, nut berry thrill, diet trail mix, cracked pepper and sea salt peanuts, chocolate covered peanut brittle (Sandra's favorite) and maple covered nuts, as well as pecans like key lime ones (we're addicted to the butter toasted pecans in our salads).
There are FREE tastes of the 36 or so salty and sweet treats. We'll take the dark chocolate
covered cherries. Some groceries still line the walls, like McCutcheon's preserves and Virginia hams.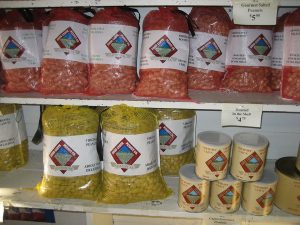 You've gotta stop here, you won't be disappointed, the quality and the assortment are amazing. You can even order them on-line and have them shipped to you. They will  include information about the history of peanuts, also known as goobers and groundnuts, and how peanuts are grown.  WARNING: These products are addictive!
Location: The Good Earth Peanut Company,  5334 Skippers Road, Skippers, Va 23879
Hours: Mon – Fri 8-6pm, Sat 9-4pm
Tel: 1-800-643-1695
goodearthpeanuts.com