Tag Archive
activity
art
artist
Austria
Canada
children
city
CostSaver
display
drive i-95
Drivei-95
entertainment
Europe
event
exhibit
family
festival
Florida
food
France
free
fun
historic
History
landmark
live
local
London
Museum
music
performance
Restaurant
roadtrip
shop
show
sights
sightseeing
tour
tourist
Trafalgar
travel
travelblogger
USA
view
world
Grab your spoons and mark your calendars for Scooper Bowl – all-you-can-eat Ice Cream Festival.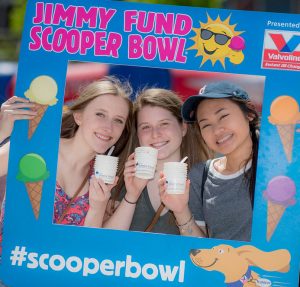 Celebrating its 36th year in 2018, the Scooper Bowl is now a three-day event that dishes out 20 tons of the summer's finest ice cream to more than 40,000 ice cream lovers from across the nation. Enjoy a lot of great entertainment and fun activities at this country's largest all-you-can-eat ice cream festival.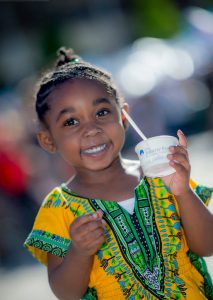 What is most impressive about the ice cream festival is that all ice cream companies donate all the ice cream, labor, scoopers, and products needed to make the event happen each year. Though they are competitors for 51 weeks of the year, during the first week of June they come together to create an event that is now known as the "unofficial start of summer" in New England.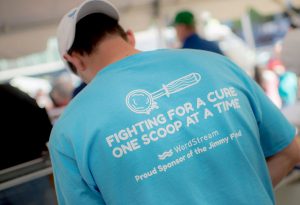 Made possible by the generous contributions of the industry's largest ice cream companies, the Scooper Bowl has raised more than $6.3 million in the past 35 years for cancer research and patient care at the world-renowned Dana-Farber Cancer Institute.
Get Your Tickets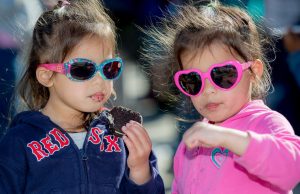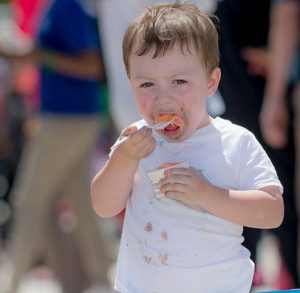 *Pricing will increase at the door – Kids under 3 are free
Whether you're a visitor to the area or professional ice-cream-eater, you play a huge part their our mission to conquer cancer.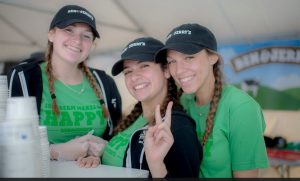 Ice Cream Flavors
Baskin-Robbins
Boston Cream Pie
Cannoli Be With You
OREO® 'n Caramel
Triple Grape Ice
Beckon Ice Cream (formerly Minus the Moo) – Thursday only, lactose-free
Vanilla
Chocolate
Espresso
Sea Salt Chocolate Chip
Mint Chip
Chocolate Candy Crunch
Strawberries & Sweet Cream
Black Raspberry
Confetti
Ben & Jerry's
Gimme Smore™
Caramel Almond Brittle non-dairy
AmeriCone Dream®
Chocolate Shake It™
Breyers
Nautral Vanilla
Oreo® Cookies & Cream
Mint Chip
Edy's
Birthday Cake
Dulce
Rainbow Sherbet
Friendly's
Triple Caramel Peanut Heaven
Hunka Chunka PB Fudge®
Rockin' Poppin'™ Cotton Candy
Cookies 'N Cream
Black Raspberry
Haagen-Dazs
Chocolate Salted Fudge Truffle Non-Dairy
Hood
Hood® New England Creamery Limited Edition Chocolate Churro
Hood® New England Creamery Limited Edition Purple Panda
Hood® Coffee Cookies 'n Cream
Hood® Chocolate Chip Cookie Dough
Lactaid – lactose-free
Lactaid® Cookies 'n Cream
Lactaid® Mint Chocolate Chip
Lactaid® Mocha Almond Chip
Lactaid® Salted Caramel
Rosev Dairy Foods
Coconut
Rum Raisin
Purple Cow
Twisted Sea Turtle
Vice Cream
Afternoon Delight
Bourbon Mash
L'Orange A Trois
Minted
Higher Grounds
Yasso

Stick Bars:

Pistachio Brittle
Fudge Brownie
Coconut Caramel
Chocolate Chip
Chocolate Peanut Butter Chip
Scoops:

Party Animal  Mint Championchip
Rolling in the Dough
Caramel Pretzelmania
Coffee Brownie Break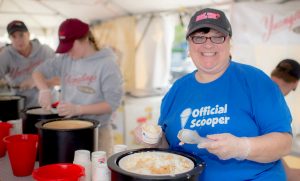 Location: City Hall Plaza, 1 City Hall Square, Boston, MA 02201
Date: June 5 – 7, 2018
Time: Noon – 8pm
scooperbowl.org
For Regional Accommodations, Restaurants & Attractions: bostonusa.com
Dubbed the "World's Largest Motorcycle Event," Bike Week is a 10-day event filled with high-octane street festivals, concerts, motorcycle races, bike shows, rallies, manufacturer showcases and more.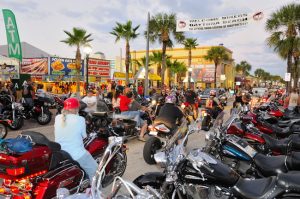 Established more than seven decades ago, nowadays over 500,000 motorcyclists make it an annual pilgrimage. Motorcycle enthusiasts from around the world enjoy spring riding in Daytona Beach along historic Main Street and Beach Streets, Scenic A1A Highway or through the best of old Florida, the Ormond Beach Scenic Loop.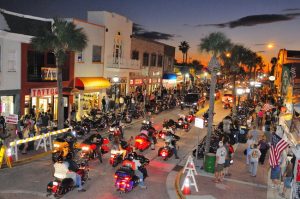 There will be celebrating at Daytona International Speedway, Bruce Rossmeyer's Destination Daytona, the U.S. 1 corridors in Daytona Beach and Ormond Beach, and at Riverfront Park in downtown Daytona Beach.
With so many events taking place, use the calendar below to make sure that you don't miss anything.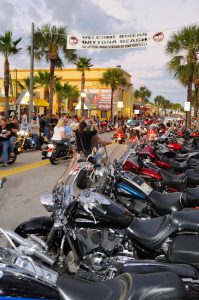 OFFICIAL BIKE WEEK CALENDAR OF EVENTS:
Photo Credits: Daytona Beach Area CVB
Location: Various
Dates: March 9 – 18, 2018
Times: various
Tel: 386-255-0981
officialbikeweek.com
For Regional Accommodations, Restaurants & Attractions: daytonabeach.com
Walterboro, SC Exit 57:  Mark your calendars for the Colleton Center's 8th Annual charity game- Polo for the Point. Learn all about this exciting sport while watching an exhilarating polo match, all for a great cause.
Each polo team consisted of four people on horses and the game lasts for eight chukkas, each of which is seven minutes long. Gate open at noon, pre-game activities begin at 1 pm, with the actual  Benefit Game taking place from  2 – 4pm.
Festivities include: Best Tailgate and Best Hat Contests, Foxhunting Demonstrations, Benefit Match and Stomping of the Divots and wonderful children's activities: Facepainting, Pony Rides, Balloons by Becky and Trick or
Treating.
Don't forget to bring your tailgate, as no other foods or drinks will be sold. Proceeds will be used to continue the preservation and restoration of the Colleton Center.
Location:Limehouse Polo Grounds, Highway 15 North, 7201 Jefferies Highway Walterboro, SC
Date: Sun, Oct 30, 2016
Time: Gates open at Noon: 1pm – 4pm
Tel: 843-549-8360
thecolletoncenter.org
For Regional Accommodations, Restaurants & Attractions: walterborosc.org