Tag Archive
activity
art
artist
Austria
Canada
children
city
CostSaver
display
Drivei-95
drive i-95
entertainment
Europe
event
exhibit
family
festival
Florida
food
France
free
fun
historic
History
landmark
live
local
London
Museum
music
performance
photo
roadtrip
shop
show
sights
sightseeing
tour
tourist
Trafalgar
travel
travelblogger
USA
view
world
Venice Of America Lesson and Tour is a fun and easy way to learn how to stand up paddle board and experience a relaxing journey from Fort Lauderdale's Barrier Island to the Riverfront in Las Olas with professional and friendly guide.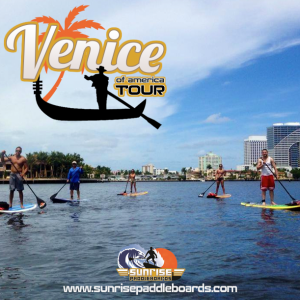 Look out for manatees as you paddle through  navigable inland waterways that make up New River, winding past the palatial estates, multi-million dollar luxury yachts, and natural areas of Fort Lauderdale's intracoastal and river system.
The canals house mega yachts of the rich and famous which are docked at luxurious homes that can only be seen by river as many are inside gated communities.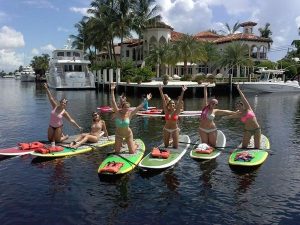 These inland waterways with their waterfront homes earned Fort Lauderdale its reputation as the "Venice of America."Glide your board from small wakes as yachts and boats pass, all while enjoying the beautiful Intracoastal Waterway system that stretches from Maine to Miami.
The Fort Lauderdale port hosts as many as 18 cruise ships a day, sailing from Port Everglades in Fort Lauderdale to marquee destinations throughout the Caribbean.
Paddling tours navigate different routes daily based upon current, wind conditions, and other variables to make the tour safe, fun, and inviting  for all ages. Along the tour their knowledgeable tour guide will answer questions while making your experience as easy and fun as possible.
Images Courtesy of Sunrise Paddleboards
Location: 2520 N. Federal Hwy., Ft Lauderdale, FL 33305
Dates & Time: Every Saturday at 10 AM
Tel: 954-440-4562
sunrisepaddleboards.com
For Regional accommodations, Restaurants & Attractions: sunny.org
Nature enthusiasts will relish the natural unspoiled and virtually unmarked by man Okefenokee National Wildlife Refuge that was established in 1937 to preserve the Okefenokee Swamp. The refuge encompasses over 400,000 acres of canals, moss draped cypress trees and lily pads which provide sanctuaries for hundreds of species of birds and wildlife.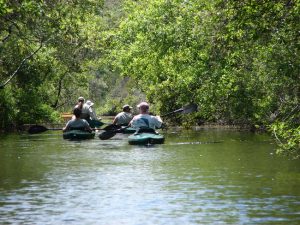 Okefenokee has the great distinction of not only being a part of the National Wildlife Refuge System, but also the National Wilderness Preservation System. Swamp habitats comprise open wet "prairies," cypress forests, scrub-shrub vegetation, upland islands, and open lakes. Wildlife species include wading birds, ducks, alligators and other reptiles, a variety of amphibians, bobcats, raptors, white-tailed deer, black bears, and songbirds.
To assist you on your exploration, Okefenokee Adventures offers a full range of tour options and is located inside the refuge on the historic Suwannee Canal.  Canoe, kayak, or boat the mirrored black waters of the Okefenokee Swamp: You can join a regularly scheduled 90 minute guided boat tours, or reserve a 2 hour sunset tour or arrange a half or full day private excursion with an expert, professional guide. Their staff includes well-known authorities on alligator biology, wetland ecology, and Okefenokee cultural history.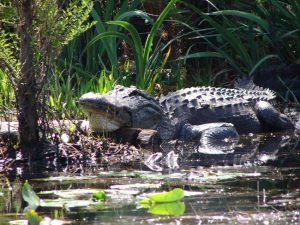 Experience canoe camping in the back-country wilderness of the Swamp interior, or head out on your own in a canoe or kayak. You can bike or drive the Swamp Island Drive, visit an authentic Swamp homestead or walk the nature trails and boardwalk and  get bird's eye views of the swamp from atop the observation tower.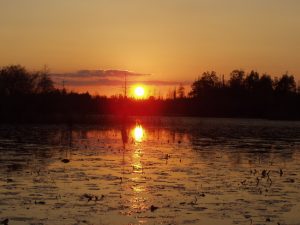 Location: Okefenokee National Wildlife Refuge, 2700 Suwanee Canal Rd, Folkston, GA 31537 , Tel: 912-496-7836 or 877-860-6787
Location: Okefenokee Adventures, 4159 Suwannee Canal Rd., Folkston, GA 31537
Hours: Open: ½-hour before sunrise every day,
Closed: 7:30pm – March 1 through Oct 31, Closed: 5:30pm – Nov 1 through end of Feb
Tel: 912-496-7156, 866-843-7926
okefenokeeadventures.com
For Regional Accommodations, Restaurants & Attractions: visitkingsland.com
Amsterdam is fun, hopping, bustling with bikes, museums, cafe life, canals and history. After a day of all that stimulation, it's a blessing to come back "home" to the Okura Hotel, a 4o-year old sea of tranquility. Fabulous sleek design (love those light fixtures) and super friendly service.
Sure it has a pool and sauna but also a jet lag program, a hairdressing salon, cooking school, shoe shine service, a florist – and – half of all the Michelin starred restaurants in Amsterdam (one French and one Japanese). Best new secret in town is the new sunny Michelinesque cafe, Serre, facing the canal and cheffed by some of the staff from Ciel Bleu. So, the food has all the quality, sauces and presentation of its sisters but at prices you can afford – 35 Euros for a tasting menu or a giant bento box with 9 surprise dishes inside.
www.okura.nl