Tag Archive
activity
art
artist
Austria
Canada
children
city
CostSaver
display
Drivei-95
drive i-95
entertainment
Europe
event
exhibit
family
festival
Florida
food
France
free
fun
historic
History
landmark
live
local
London
Museum
music
performance
Restaurant
roadtrip
shop
show
sights
sightseeing
tour
tourist
Trafalgar
travel
travelblogger
USA
view
world
Grab your spoons and mark your calendars for Scooper Bowl – all-you-can-eat Ice Cream Festival.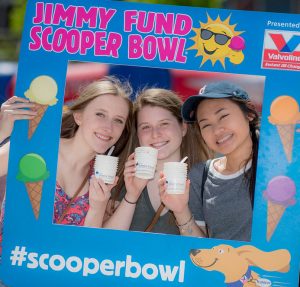 Celebrating its 36th year in 2018, the Scooper Bowl is now a three-day event that dishes out 20 tons of the summer's finest ice cream to more than 40,000 ice cream lovers from across the nation. Enjoy a lot of great entertainment and fun activities at this country's largest all-you-can-eat ice cream festival.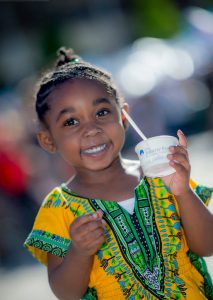 What is most impressive about the ice cream festival is that all ice cream companies donate all the ice cream, labor, scoopers, and products needed to make the event happen each year. Though they are competitors for 51 weeks of the year, during the first week of June they come together to create an event that is now known as the "unofficial start of summer" in New England.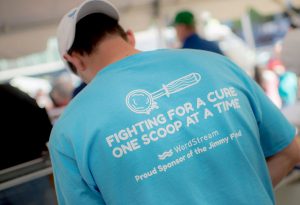 Made possible by the generous contributions of the industry's largest ice cream companies, the Scooper Bowl has raised more than $6.3 million in the past 35 years for cancer research and patient care at the world-renowned Dana-Farber Cancer Institute.
Get Your Tickets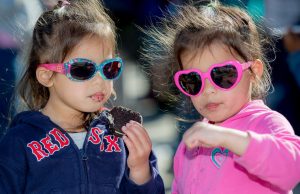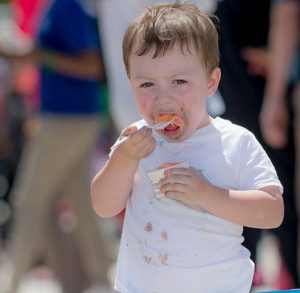 *Pricing will increase at the door – Kids under 3 are free
Whether you're a visitor to the area or professional ice-cream-eater, you play a huge part their our mission to conquer cancer.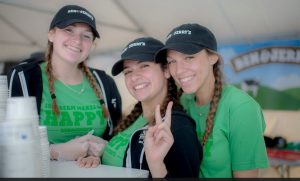 Ice Cream Flavors
Baskin-Robbins
Boston Cream Pie
Cannoli Be With You
OREO® 'n Caramel
Triple Grape Ice
Beckon Ice Cream (formerly Minus the Moo) – Thursday only, lactose-free
Vanilla
Chocolate
Espresso
Sea Salt Chocolate Chip
Mint Chip
Chocolate Candy Crunch
Strawberries & Sweet Cream
Black Raspberry
Confetti
Ben & Jerry's
Gimme Smore™
Caramel Almond Brittle non-dairy
AmeriCone Dream®
Chocolate Shake It™
Breyers
Nautral Vanilla
Oreo® Cookies & Cream
Mint Chip
Edy's
Birthday Cake
Dulce
Rainbow Sherbet
Friendly's
Triple Caramel Peanut Heaven
Hunka Chunka PB Fudge®
Rockin' Poppin'™ Cotton Candy
Cookies 'N Cream
Black Raspberry
Haagen-Dazs
Chocolate Salted Fudge Truffle Non-Dairy
Hood
Hood® New England Creamery Limited Edition Chocolate Churro
Hood® New England Creamery Limited Edition Purple Panda
Hood® Coffee Cookies 'n Cream
Hood® Chocolate Chip Cookie Dough
Lactaid – lactose-free
Lactaid® Cookies 'n Cream
Lactaid® Mint Chocolate Chip
Lactaid® Mocha Almond Chip
Lactaid® Salted Caramel
Rosev Dairy Foods
Coconut
Rum Raisin
Purple Cow
Twisted Sea Turtle
Vice Cream
Afternoon Delight
Bourbon Mash
L'Orange A Trois
Minted
Higher Grounds
Yasso

Stick Bars:

Pistachio Brittle
Fudge Brownie
Coconut Caramel
Chocolate Chip
Chocolate Peanut Butter Chip
Scoops:

Party Animal  Mint Championchip
Rolling in the Dough
Caramel Pretzelmania
Coffee Brownie Break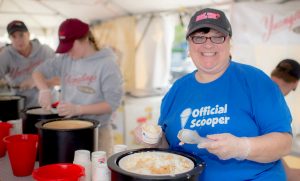 Location: City Hall Plaza, 1 City Hall Square, Boston, MA 02201
Date: June 5 – 7, 2018
Time: Noon – 8pm
scooperbowl.org
For Regional Accommodations, Restaurants & Attractions: bostonusa.com
elebrate the 10th anniversary of Kites Against Cancer as the sky above Hampton Beach becomes filled with kites of all colors as friends and neighbors gather to honor and remember loved ones affected by cancer.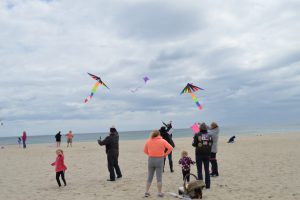 This inspirational family event kicks off with Zumba® at 11:00 a.m., followed by kite flying and decorating, face painting, raffles, refreshments, music and more.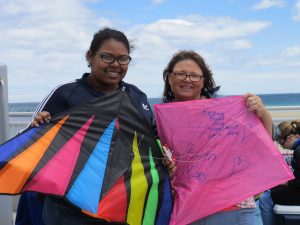 Special kites available the day of the event. Participants are encouraged to decorate or personalize their kites in memory or in honor of a loved one. Kites will fill the sky as a sign of hope and support for those affected by cancer. Event proceeds benefit programs and services at Exeter Hospital's Center for Cancer Care.
Unable to attend?  Show your support with a virtual kite and still be part of this special event. With your $10 donation towards a virtual kite, your loved one will be honored and remembered.  Their name will be added to a large kite, which will be flown during the event.  Click here to purchase a virtual kite.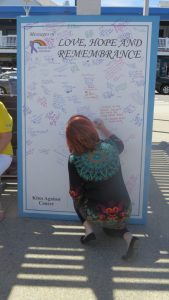 Location: Hampton Beach (at the Oceanfront Pavilion), Hampton, NH 03842
Date: Sun, May 20, 2018
Time: 11-3pm
Tel: 603-580-6668
unitedinwellness.org/events/kites-against-cancer/
For Regional Accommodations, Restaurants & Attractions: portsmouthnh.com
Don't miss one of the Lowcountry's signature events, the annual DragonBoat Beaufort Race Day. The exciting dragon boat races will take place Saturday, June 24, 2017 at at Henry C. Chambers Waterfront Park on the river from 8-4.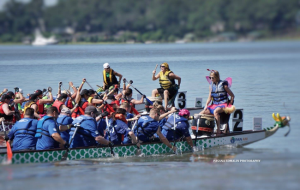 Witness the fierce competition and camaraderie as teams of paddlers race on the Beaufort river to win trophies and raise money for local cancer patients. Among the fun and festivities will be an opening ceremony, three heats of races, the moving Carnation Ceremony for cancer survivors and their families and the closing medal ceremony.
DragonBoat Race Day will include many local businesses, community groups and teams of friends and family racing against each other. The mixed Cancer Survivor Division will be the showcase for the heroes and heroines, honoring the spirit of DragonBoat Race Day.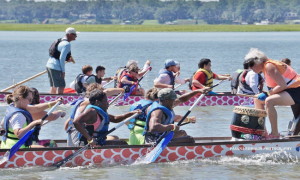 Twenty paddlers sitting side-by-side in a dragon-headed 42 foot-long vessel, paddling furiously to the beat of an emphatic drummer. The goal: physical wellness and psychological well-being through this thrilling, team-oriented support program that even offers opportunities to travel to competitions worldwide.
There will be 35 teams each racing three times. There will be two divisions – Mixed Community and Cancer Survivor teams. All teams race together. Cancer Survivor teams must have at least 8 cancer survivors in the boat during each race. After the first and second heats, teams will be placed in racing categories based upon their time; the third heat will decide the medals. Cancer Survivor placings decided by accumulating the two best times from each team. Gold, Silver and Bronze medals will be awarded for the top three finishers in each racing categories during the Awards Ceremony at the end of the day.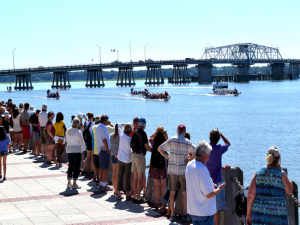 Location: Henry C. Chambers Waterfront Park, downtown on the Beaufort River,  SC
Date: Sat, June 24, 2017
Time: 8am – 4pm
Tel: 843-473-4477
dragonboat-raceday.com
For Regional Accommodations, Restaurants & Attractions: southcarolinalowcountry.com

What started out as a family get together has turned into a great community event. The  12th annual Uncle Gary's Rock & Rib Fest is a labor of love. Uncle Gary's lost his 3-year-old daughter 14 years ago to cancer and Started this BBQ event in her honor and to benefit the Kids Cancer Foundation.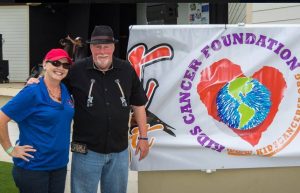 This feel good festival has fun for the whole family including: great live music featuring three live bands throughout the day, dancing, bounce houses, kid's Fun-zone, face painting, balloon artist, playgrounds, grab bags, games and prizes for the kids and adults, raffles, auction, Pet Rescue Puppies petting zone, princesses and super heroes.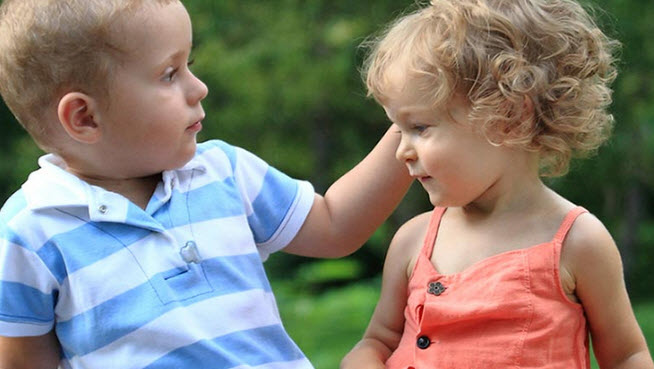 Don't forget the delectable BBQ foods: yummy baby back ribs, smoked pork tenderloins, burgers, chicken, hot dogs, side dishes and cold beverages.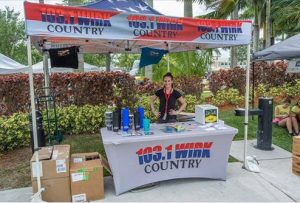 Bring your lawn chairs, blankets, sunblock and kids to this  admission free event that is so much more than just a chance to have fun with the family, eat ribs and barbecue and listen to local bands. All proceeds will be donated to the Royal Palm Beach-based Kids Cancer Foundation.
Location: Wellington Amphitheater. 12100 Forest Hill Blvd., Wellington, FL 33414
Date: Sat, April 1, 2017
Hours: 2 – 9pm
unclegarysrockandribfest.com
For Regional Accommodations, Restaurants & Attractions: palmbeachfl.com