Tag Archive
activity
art
artist
Austria
Canada
children
city
CostSaver
display
drive i-95
Drivei-95
entertainment
Europe
event
exhibit
family
festival
Florida
food
France
free
fun
historic
History
landmark
live
local
London
Museum
music
performance
Restaurant
roadtrip
shop
show
sights
sightseeing
tour
tourist
Trafalgar
travel
travelblogger
USA
view
world
Grab your spoons and mark your calendars for Scooper Bowl – all-you-can-eat Ice Cream Festival.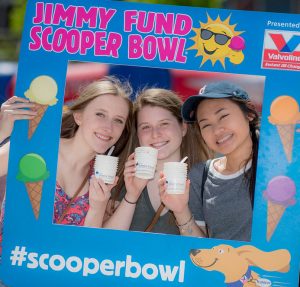 Celebrating its 36th year in 2018, the Scooper Bowl is now a three-day event that dishes out 20 tons of the summer's finest ice cream to more than 40,000 ice cream lovers from across the nation. Enjoy a lot of great entertainment and fun activities at this country's largest all-you-can-eat ice cream festival.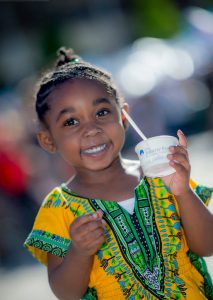 What is most impressive about the ice cream festival is that all ice cream companies donate all the ice cream, labor, scoopers, and products needed to make the event happen each year. Though they are competitors for 51 weeks of the year, during the first week of June they come together to create an event that is now known as the "unofficial start of summer" in New England.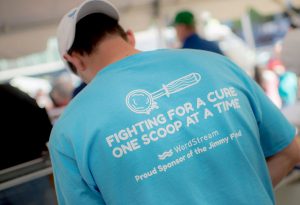 Made possible by the generous contributions of the industry's largest ice cream companies, the Scooper Bowl has raised more than $6.3 million in the past 35 years for cancer research and patient care at the world-renowned Dana-Farber Cancer Institute.
Get Your Tickets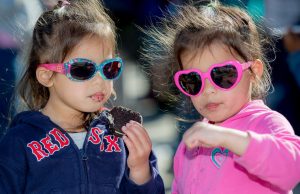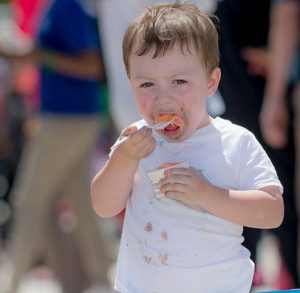 *Pricing will increase at the door – Kids under 3 are free
Whether you're a visitor to the area or professional ice-cream-eater, you play a huge part their our mission to conquer cancer.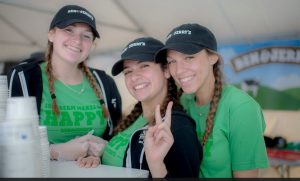 Ice Cream Flavors
Baskin-Robbins
Boston Cream Pie
Cannoli Be With You
OREO® 'n Caramel
Triple Grape Ice
Beckon Ice Cream (formerly Minus the Moo) – Thursday only, lactose-free
Vanilla
Chocolate
Espresso
Sea Salt Chocolate Chip
Mint Chip
Chocolate Candy Crunch
Strawberries & Sweet Cream
Black Raspberry
Confetti
Ben & Jerry's
Gimme Smore™
Caramel Almond Brittle non-dairy
AmeriCone Dream®
Chocolate Shake It™
Breyers
Nautral Vanilla
Oreo® Cookies & Cream
Mint Chip
Edy's
Birthday Cake
Dulce
Rainbow Sherbet
Friendly's
Triple Caramel Peanut Heaven
Hunka Chunka PB Fudge®
Rockin' Poppin'™ Cotton Candy
Cookies 'N Cream
Black Raspberry
Haagen-Dazs
Chocolate Salted Fudge Truffle Non-Dairy
Hood
Hood® New England Creamery Limited Edition Chocolate Churro
Hood® New England Creamery Limited Edition Purple Panda
Hood® Coffee Cookies 'n Cream
Hood® Chocolate Chip Cookie Dough
Lactaid – lactose-free
Lactaid® Cookies 'n Cream
Lactaid® Mint Chocolate Chip
Lactaid® Mocha Almond Chip
Lactaid® Salted Caramel
Rosev Dairy Foods
Coconut
Rum Raisin
Purple Cow
Twisted Sea Turtle
Vice Cream
Afternoon Delight
Bourbon Mash
L'Orange A Trois
Minted
Higher Grounds
Yasso

Stick Bars:

Pistachio Brittle
Fudge Brownie
Coconut Caramel
Chocolate Chip
Chocolate Peanut Butter Chip
Scoops:

Party Animal  Mint Championchip
Rolling in the Dough
Caramel Pretzelmania
Coffee Brownie Break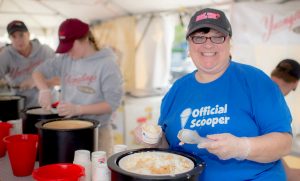 Location: City Hall Plaza, 1 City Hall Square, Boston, MA 02201
Date: June 5 – 7, 2018
Time: Noon – 8pm
scooperbowl.org
For Regional Accommodations, Restaurants & Attractions: bostonusa.com
Grab your ghosts and goblins and head to the wildest Halloween celebration in Palm Beach County. Palm Beach Zoo's not-so-scary Halloween tradition Boo at the Zoo returns for it's 19th year. Enjoy trick-or-treating all around Palm Beach Zoo, little kids costume contests, strolling famous costume characters, DJ, and more.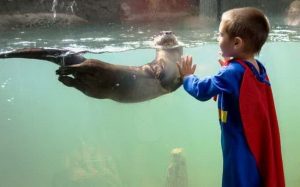 There's also an important conservation message at Boo at the Zoo. The candy given away at the zoo comes from manufacturers who belong to the Roundtable on Sustainable Palm Oil (RSPO) or follow comparable sustainability practices.  The harvesting of palm oil in Southeast Asia is one of the biggest threats to animals like the zoo's Malayan tigers, and numerous other endangered species in SE Asia and Indonesia.
Most Boo at the Zoo activities are included in admission.
Location: Palm Beach Zoo, 1301 Summit Blvd, West Palm Beach, Florida 33405-3035
Date & Time – Days: Oct 20 – 22, Oct 27-29 10am – 4pm
Evenings: Oct 20 – 21, Oct 27-28
5pm – 9pm
Tel: 561-547-9453 (WILD)
palmbeachzoo.org
For Regional Accommodations, Restaurants & Attractions: thepalmbeaches.com
Dates/Hours:
10/20
10am-4pm
5-9pm
10/21
10am-4pm
5-9pm
10/22
10am-4pm
10/27
10am-4pm
5-9pm
10/28
10am-4pm
5-9pm
10/29
10am-4pm
Under the warm glow of lights you'll be served a FREE toasty cup of hot chocolate while you enjoy listening to music. Indulge in some family-fun, there is something for everyone including shopping, art, drinks, food,  prizes, and fun for kids of all ages and did I mention chocolate.
Take a chocolate tour along West Street with a dozens of vendors selling various chocolate specialties , including chocolate caramels, bars, truffles, fudge, cookies, rice crispies, fondue, chocolate fountain, candy apples, chocolate sushi, and even chocolate martinis. Chocoholics, get ready to binge!
Entertainment includes: Moon Bounce,  Balloon Sculptures, Face Painting, Meet Santa, McGruff the crime fighting dog, and Sparky the fire department dog, Music performances,  Comedy,  Ugly Sweater Contest, holiday shopping, the lighting of the West Street Light Canopy. You can roast marshmallows and make s'mores at the fire pit in the middle of West Street sponsored by the Annapolis Fire Department.
Chocolate, holiday vendors, music, family friendly entertainment and holiday light canopy. All this makes for a great street party in Annapolis. Support the local arts and and We Care and Friends . Suggested $5 donation to the Annapolis Arts District-Kids are free with a paid parent donation.
Location: West St and Calvert St (Intersection) ,Annapolis, MD 21401
Date: Sun, Dec 4th, 2016
Time: noon-5pm
Tel: 410-858-5884
annapolischocolatefestival.com
For Regional Accommodations, Restaurants & Attractions: visitannapolis.org
Wouldn't it be amazing to be able to flashback to calm and pleasant airline travel of the 1970's? Well you can! We just drove from Montreal to tiny Plattsburgh Airport to take Allegiant Air to hot sunny Florida. Easily, we turned off the main road, and drove right up to the airport door. I stepped out with the luggage, and Stan just parked the car across the street.
There was NO line at the Allegiant Air desk and friendly helpful service, I was done in under two minutes. There was NO lineup at security. Since you already drove through the border, there was NO customs and immigration to deal with. In probably about 5 minutes we were going up the elevator to the waiting room.
The room had a retro counter with a man selling candy, snacks, sandwiches and drinks. When I asked him the prices, He said, "What do you want, they're all in my head?"
There weren't overhead screens to keep track of the flight. They send any changes to you to your cellphone – and call if necessary, too. The building is going through a renovation so things might be a bit more twenty-first century when you fly.
Those of you already planning your winter sunny getaways will be happy to know that Allegiant Air flying out of Plattsburgh offers low prices with just a short drive away for Montrealers who want a nonstop flight to sunshine. Just be advised that there are extra charges for luggage (even carry-on), choosing seats, and such things as printed boarding passes for you (you can do it at home for free).
Travelers who shop around will find substantial savings when flying with Allegiant, as well as good deals on hotels, rental cars and attractions. Montrealers wishing to spend their hard-earned dollars at their destination, rather than on transportation, can fly to sunny Las Vegas and Florida.
In Fellsmere FL the annual town fair has the usual hotdogs, fried dough, turkey legs and candy apples  but here the main feature is the frog leg and gator tail dinners.  There's rides, games, and stage entertainment: rock, country and blues bands. For those that enjoy browsing and shopping they also have about 100 booths of crafts. There is a free shuttle bus that will take you from Mesa Park to the festival.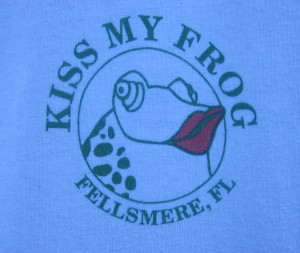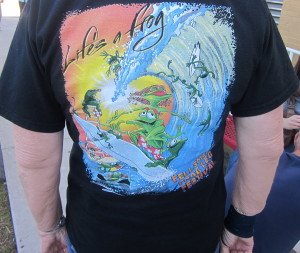 Location: Exit 156, go west about 3 miles until you see the traffic and signage
Hours: Jan 19: 10-11, Jan 20: 11-6
Frog Leg & Gator Tail Dinner Hours: Sat 11-9, Sun 11-6

(click to enlarge)