Tag Archive
activity
art
artist
Austria
Canada
children
city
CostSaver
display
drive i-95
Drivei-95
entertainment
Europe
event
exhibit
family
festival
Florida
food
France
free
fun
historic
History
landmark
live
local
London
Museum
music
performance
Restaurant
roadtrip
shop
show
sights
sightseeing
tour
tourist
Trafalgar
travel
travelblogger
USA
view
world
Richmond International Film Festival (RIFF) brings more than 150 international cutting edge films to RVA, plus industry panels, Q&As, live musical performances, red carpet awards, and entertainment mixers that usher the spirit of Hollywood into Virginia's  Bowtie Cinemas, various music venues, and the historic Byrd Theater, a venue touted by USA Today as "one of the top 10 places to still see a movie in splendor in the United States."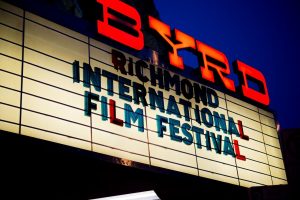 With more than 20 countries represented, the RIFF Official Selection consists of a diverse range of films (features and shorts), music videos, and screenplays across all genres.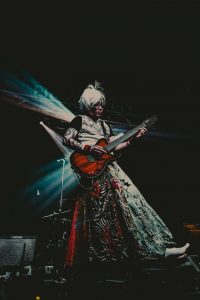 RIFF is known for placing a heavy focus on music each year. The 2018 Festival will again include more than 50 music performances, industry networking events, panels, music business roundtable discussions, industry mixers, and more. On top of providing great entertainment from some of the music industry's hottest talent, RIFF utilizes this area as a platform for filmmakers and musicians to forge new working relationships. Top awards will be given out across a variety of music categories during the annual red carpet awards.
2018 Special guests include: Kate Bosworth, Michael Polish, Danny Glover, Lee Aronsohn, Rene Balcer & Carolyn Hsu-Balcer.
It's a one-of-a-kind festival honoring some of the most singularly entertaining projects on the international film scene.
Location: Various
Date: Mon, Apr 23, 2018 – Sun, Apr 29, 2018
Tel: 804-219-0675
rvafilmfestival.com
For Regional Accommodations, Restaurants & Attractions: visitrichmondva.com
The 10th Annual Eastern Carolina BBQ Throwdown is a professional cooking competition based on KCBS categories (chicken, pork ribs, pork & beef brisket). Awards include Grand Champion, Reserved Grand Champion, and People's Choice Award. Cash awards, trophies and plaques awarded up to 10th place in each category. There will be 58 opportunities to win.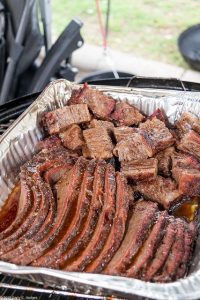 The Friday night Kick Off Party includes a Kick Off Concert featuring Who's Bad- The Ultimate Michael Jackson tribute band  held in downtown Rocky Mount. KCBS representatives will be present and competition judging starts at noon on Saturday, October 14, using the blind judging technique. This is a party you don't want to miss, with plenty of delicious food, beverages, and great entertainment. Bring your lawn chairs or blankets and come have some fun.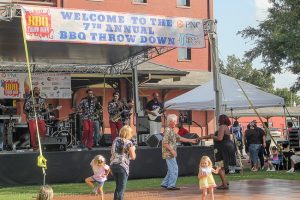 Schedule of Events:

Friday & Saturday, October 13-14, 2017
10th annual Eastern Carolina BBQ Throw Down (Competition)
Includes: People Choice
Friday, October 13th (12pm – 8:30 pm)
BBQ Kick Off Party (Train Station Lawn) 5:00 pm – 8:30 pm
Who's Bad Michael Jackson tribute band 6:30 pm (Train Station Lawn)
Saturday, October 14th (10:00 am – 6 pm)
Food Vendors, Commercial Vendors, Exhibitors, Live Music
Location: 101 Coastline St, Downtown Rocky Mount,NC  27804 – in front of the Helen P. Gay Historic Rocky Mount Train Station
Date & Time: Fri, Oct. 13 – Sat, Oct. 14, 2017
Time: Fri 12 pm – 8 pm, Sat 10 am – 6 pm
Tel: 252-972-1159
downtownrockymount.com/events/eastern-carolina-bbq-throwdown
For Regional Accommodations, Restaurants & Attractions: rockymounttravel.com
Don't miss one of the Lowcountry's signature events, the annual DragonBoat Beaufort Race Day. The exciting dragon boat races will take place Saturday, June 24, 2017 at at Henry C. Chambers Waterfront Park on the river from 8-4.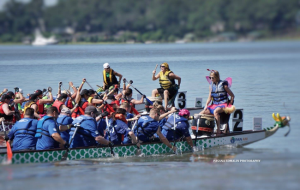 Witness the fierce competition and camaraderie as teams of paddlers race on the Beaufort river to win trophies and raise money for local cancer patients. Among the fun and festivities will be an opening ceremony, three heats of races, the moving Carnation Ceremony for cancer survivors and their families and the closing medal ceremony.
DragonBoat Race Day will include many local businesses, community groups and teams of friends and family racing against each other. The mixed Cancer Survivor Division will be the showcase for the heroes and heroines, honoring the spirit of DragonBoat Race Day.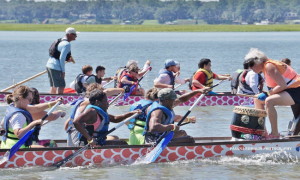 Twenty paddlers sitting side-by-side in a dragon-headed 42 foot-long vessel, paddling furiously to the beat of an emphatic drummer. The goal: physical wellness and psychological well-being through this thrilling, team-oriented support program that even offers opportunities to travel to competitions worldwide.
There will be 35 teams each racing three times. There will be two divisions – Mixed Community and Cancer Survivor teams. All teams race together. Cancer Survivor teams must have at least 8 cancer survivors in the boat during each race. After the first and second heats, teams will be placed in racing categories based upon their time; the third heat will decide the medals. Cancer Survivor placings decided by accumulating the two best times from each team. Gold, Silver and Bronze medals will be awarded for the top three finishers in each racing categories during the Awards Ceremony at the end of the day.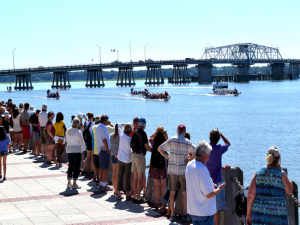 Location: Henry C. Chambers Waterfront Park, downtown on the Beaufort River,  SC
Date: Sat, June 24, 2017
Time: 8am – 4pm
Tel: 843-473-4477
dragonboat-raceday.com
For Regional Accommodations, Restaurants & Attractions: southcarolinalowcountry.com
Did you ever Rumba on the Lumber? If not, you gotta get there. The whole weekend is geared towards the entire family.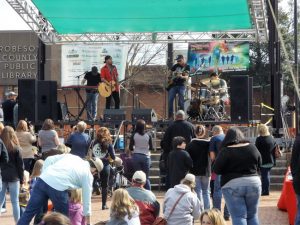 The Rumba on the Lumber Festival features  live music, Rumba Games Exhibition – a battle between local fitness fanatics, Family Fun Ride/Rodeo, vendors, arts and crafts show, and the Lumbee River EMD Free Kidz Zone –  with rock climbing, inflatable bouncer/slide, children's basketball game, a spinner mechanical ride, trackless train and a high-striker.
The annual Rumba on the Lumber Festival officially kicks off at 9 am with the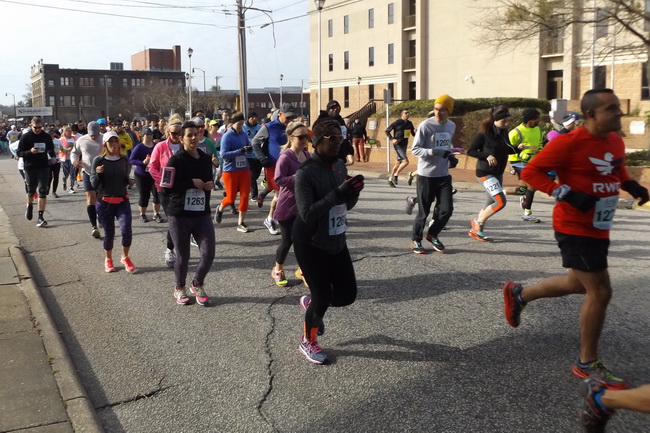 Southeastern Health 5K, 10K run described as  very flat, fast, and fun, and the Family Fun Mile starts at 10am in downtown Lumberton.
Front and center is the Bud Light North of the Border Chili cook-off.  Crowds gather from 11 – 2pm, Saturday in downtown Lumberton to get a taste of what teams are cooking. About 30 teams compete in categories like Best Tasting, Spiciest, Strangest Ingredient, Best Chili Name and Best Cooking Outfits. Costumed participants find unique ways to set themselves apart from the competition.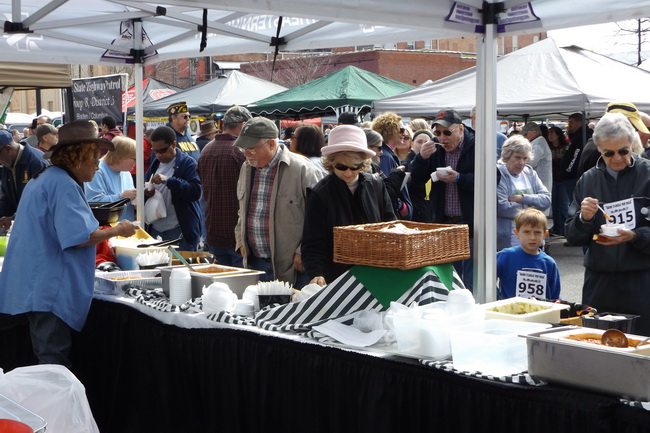 Schedule of Events:-
Saturday – March 4th:
9am – Southern Eastern Health 5K and Southeastern Health 10K
10 – 5pm – Lumbee River EMC KidZone activities at the Courthouse Plaza
10 – 5pm – Business, Craft and Food Vendors Galore
11am – Southeastern Health Family Fun Run/Walk
11 – 2pm – Bud Light North Light of the Border Chili cook-off with music by the Goldrush Band
TBA – The Rumba Games Fitness Competition
2 – 5pm – Concert at the Courthouse Plaza with the Blackwater Rhythm and Blues Band
Events on Sun March 5th:(starting at Northeast Park)
12 Noon – Yamaha of Lumberton Metric Century ( 100K Cycling Race)
1:30 – Cruzbike 20-Mile Adventure Ride
3:30 – Family Fun Ride/Rodeo
Go out and join the Lumberton community at this  FREE weekend hugely packed with entertainment and family fun.
Location:Downtown Plaza – 200 N. Elm Street, Lumberton, NC 28358
Date: Sat March 4 – Sun March 5, 2017
Time: Sat 9 – 5pm. Sun 12 – 4pm
Tel: 910-671-3876
lumberton-nc.com/event/rumba-on-the-lumber-2017
For Regional Accommodations, Restaurants & Attractions: lumberton-nc.com
Treat your dog to Dogapalooza, a very popular, dog-friendly afternoon at the Ormond Memorial Art Museum. Revel in the joyful family-friendly celebration of the human-animal bond throughout the museum, the gardens and parking lot, giving dogs trees, shade and lots grass to roll around on.
This festival features tons of fun dog activities including FREE puppy photo experience, doggie art project -where your dog creates the art,  FREE dog nail clipping, obedience demonstrations and some fun music mixed by DJ.
There will be a canine costume contest which includes categories: best in Show, Best Pop Culture Reference, Best Duo (Dog + his human),  and Best Ensemble (more than 1 Dog). Don't forget to take advantage of doggie babysitting that will be offered for short-term visits to check out the art in the museum.
Enjoy delicious food, drinks and a great casual dog-themed afternoon with dogs and dog lovers alike that will have you begging for more.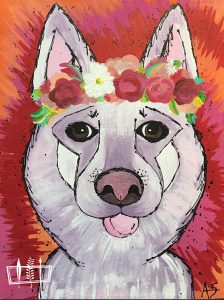 Well-behaved dogs on leashes are welcome as are their human companions.  All proceeds benefit  Sophie's Circle pet food pantry. Admission is a $2 donation.
Painted by Daytona Beach Artist Amy Holzer
Location: Ormond Memorial Art Museum & Gardens, 78 East Granada Blvd, Ormond Beach, FL 32176
Date: Sat, Jan 7, 2017
Hours:  2  – 4 PM
Tel: 386-676-3347
ormondartmuseum.org/event/dogapalooza/2016-10-22_200pm
For Regional Accommodations, Restaurants & Attractions: daytonabeach.com
Pumpkins have many uses…as jack-o'-lanterns ,  for baking muffins or pies and believe it or not as a projectile at the signature pumpkin-launching event held each year since 1986. The World Championship Punkin Chunkin is where "backyard engineers" test the limits of pumpkin physics,  fueling innovative engineering and science-based ideas all through a three-day festival in Bridgeville, drawing thousands of visitors to the area and is aired on the Discovery Channel every Thanksiving.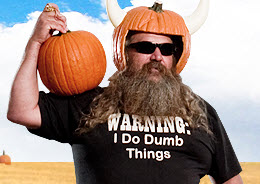 Teams compete in divisions such as air cannon, centrifugal, catapult, human power, trebuchet, theatrical and torsion. The competition is divided into three classes: Adult (18 and older), Youth (11 to 17) and Youth (under age 10).
Each category shoots 1 of their 3 competition shots each day. The firing of machines starts at 8am each day and continues until dusk. There will be a Cookin' contest,  a Punkin Chunkin Pageant, an Outlaw Punkin Chunkin Chili Cookin Competition and  awards ceremony, also local bands will provide live music on stage throughout the 3 days of the festivities.
Location: The Woodlands, 18598 Rd 591, Bridgeville, DE 19933
Date: Nov 4- 6, 2016
Time: Gates open at 7am until dusk
punkinchunkin.com
Learn a lost art from people who have been holding on to hollerin' for over 47 years keeping the North Carolina staple "Hollerin'" alive at the Worldwide Hollerin' contest on October 8th.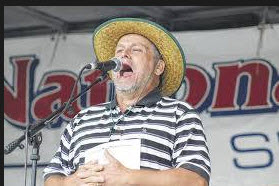 "Hollerin'," a traditional form of communication used in rural areas to convey long-distance messages, is considered by some to be the earliest form of communication between humans. "Hollers" exist for virtually any communicative purpose imaginable. The hollers featured at the World Wide Hollerin' festival fall into one of these four categories: distress, functional, communicative or pleasure.
Enjoy a wide variety of fun activities and entertainment, including: the Hollerin' Contest, Paradise Acres BBQ & Chicken, assorted food vendors, live music, crafts and Children's activities. Visitors are invited to bring their chairs, blankets and coolers and enjoy the contest on the 12-acre Paradise Acres facility.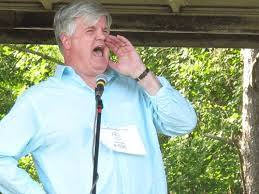 Eighty percent of the proceeds from the event are donated to Wags4Tags.org , an organization that matches trained shelter dogs with veterans suffering from psychological and emotional injuries.
Location: Paradise Acres, 1965 John McMillan Rd, Hope Mills, NC 28348
(Exit 41 off the I-95)
Date: Nov. 5th, 2016
Time: 10 am to 6 pm
Tel: 910-633-4735
worldwidehollerinfestival.org
For Regional Accommodations, Restaurants and Attractions: visitfayettevillenc.com