Tag Archive
activity
art
artist
Austria
Canada
children
city
CostSaver
display
Drivei-95
drive i-95
entertainment
Europe
event
exhibit
family
festival
Florida
food
France
free
fun
historic
History
landmark
live
local
London
Museum
music
performance
Restaurant
roadtrip
shop
show
sights
sightseeing
tour
tourist
Trafalgar
travel
travelblogger
USA
view
world
.
Gustave Eiffel had an apartment in the tower to entertain guests. And you too can be wined and dined there. There are 2 restaurants and then a champagne bar at the top. We totally enjoyed our entire dining and viewing experience at Alain Ducasse's Jules Verne, which garnered one Michelin star. Though a set menu, it allows tourists to experience a "starred" moment in this famous city with less than sky high prices (but still expensive). Starting May 2019, it will be managed by three-star chef  Frédéric Anton. Guess we'll have to go again!
The cuisine of Casablanca, Morocco is made up of aromatic spices, careful and artistic food preparation, and delightful presentation. Join Chef Alba for the Enchanting Recipes of Casablanca cooking class at Secolari and impress your friends and family by learning how to prepare an authentic Moroccan meal.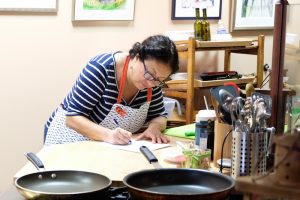 The custom of this country is always to please the guest so they feel welcomed. In this class, you will be making Braised Meatballs in Ras-El-Hanout Spice, Zaalouk (Eggplant and Tomato Cooked Salad), and Seffa Couscous.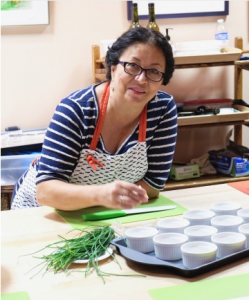 Classes are held at Secolari in The Mall in Columbia 10300 Little Patuxent Pkwy, Columbia MD, 21044 Call to Reserve Your Spot: 443-367-0010 Bring Your Own Wine! Payment is required to reserve class space.
Location: Secolari Artisan Oils & Vinegar, 10300 Little Patuxent Parkway, Suite 3180, Columbia, MD 21044
Date: March 27, 2018
Time: 6:30 – 8:30pm
Tel: 800-946-2077 0r 443-367-0010
secolarievoo.com

For Regional Accommodations, Restaurants & Attractions:visithowardcounty.com
Brunswick Rockin' Stewbilee takes place annually at Mary Ross Waterfront Park, recognizing Brunswick, Georgia as the birthplace of the original Brunswick Stew. As the oft-told tale goes, a slave cook named Jimmy Matthews created the concoction in 1828. Nearly two centuries later, the original meat – squirrel – is out and, today, chicken, is in.

Each year, cooking teams from near and far compete to see who has the best stew, in a cook-off where the culinary skills and secret recipes are challenged by amateur and professional chefs, vying for the coveted Peoples' Choice and Judges' Award.
In addition to stew tasting there will be loads of other fun family activities. The day long event begins with the 5k Road Race followed by the Pet Supplies Plus Pooch Parade, Live Entertainment, The Kid's Junior Stewbilee Central Fun Zone, Classic and Antique Car Show, Arts & Crafts displays and of course, sampling of the Best Brunswick Stew in the nation.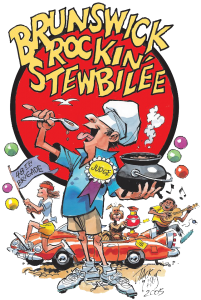 Schedule:
9am – Motor Cycle Ride
10am – Live Music – Pier Pressure
10:15am – Pooch Parade
12:15pm – Live Music – 3 Day Weekend
11am – 2pm – Brunswick Rockin' Stew Tasting
Location: Mary Ross Waterfront Park, Bay & Gloucester Street, Brunswick, GA 31520
Date: Sat, Jan 27th, 2018
Time: 9am – 2pm
Tel:  912-996-4593
stewbilee.com
For Regional Accommodations, Restaurants & Attractions: goldenisles.com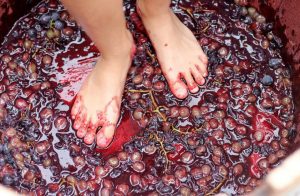 Located in the rural heart of Maryland's Eastern Shore, the family-owned  Crow Vineyard & Winery will be holding their 3rd annual CrowFest. It celebrates the bounty of the Eastern Shore and the beginning of the harvesting of their grapes on Sunday, September 10, 2017 from 11 – 5PM.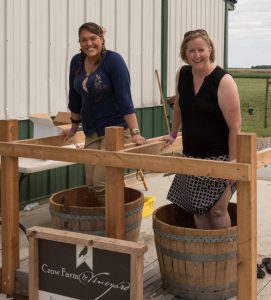 Spend the day enjoying the award winning Crow wines and the talents of additional Eastern Shore vendors.  The event includes wine tastings, live music provided by Phil Dutton and the Alligators, food samplings, local vendors, cooking demonstrations, seminars, grape stomping (who wouldn't love to stomp on grapes), hayrides through the vineyards and  numerous children's activities.
Local vendors will include: Painted Sky Alpaca Farm, Barrel Smith Designs, Beachin' Glass, Melting Down Creations, Chainsaw Carving by Josh, and local food offerings from Haass' Family Butcher Food Truck, Kilby Ice Cream MooTruck, Orchard Point Oyster Co., Chester River Aronia, Nolia Chocolates, Oksana's Produce Farm, Red Acres Lettuce, and Lockbriar Farms.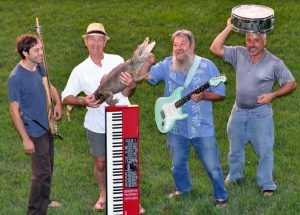 Tickets are on sale now and can be purchased by clicking here.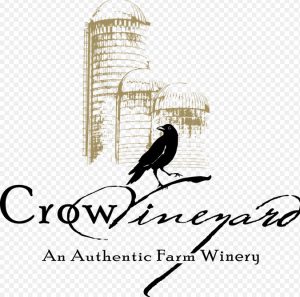 Location: Crow Vineyard & Winery, 12441 Vansant Corner Rd, Kennedyville 21645
Date: Sun, Sept 10, 2017
Time: 11 – 5pm
Tel: 302-304-0551
crowvineyardandwinery.com
For Regional Accommodations, Restaurants & Attractions: kentcounty.com


Don't miss the mid-Atlantic's premier celebration of the literary arts, The Baltimore Book Festival, featuring more than 200 celebrity and local authors appearances and book signings, non-stop readings on multiple stages, cooking demos by celebrity chefs, poetry readings and workshops, panel discussions, more than 100 exhibitors and booksellers, walking tours, storytellers and hands-on projects for kids, street theater, live music, and a delicious variety of food, beer and wine.
For the kids, or the kids at heart there's a Pop Culture Parade where superheroes, storybook characters, BmoreFit Dancewalkers,  and special guests dress up in costume and march down the promenade, starting at Pratt & Light streets traveling down to the Geppi's Entertainment Museum Comic Pavilion.
Some of the feature presentations include: Terry McMillan, author of "How Stella Got Her Groove Back"; NPR correspondent Glen Weldon, talking about his "The Caped Crusade: Batman and the Rise of Nerd Culture"; and local pundit D. Watkins, who has an essay collection called "The Beast Side: Living (and Dying) While Black in America" and his memoir 'The Cook Up,' takes us deeper into his former life, and Comic writer Carl Hiaasen will read from his newest novel, "Razor Girl" to mention but a few.
Whether it's Health & Wellness , Cooking (The Food for Thought), Science Fiction & Fantasy or Children's with a Stage featuring interactive programs for the whole family, this FREE event highlights 13 stages offering something for everyone.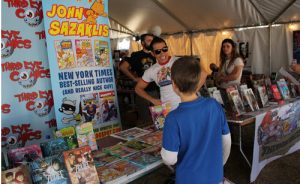 Location: Baltimore Inner Harbor, 201 E. Pratt Street,Baltimore, MD 21202
Date: Fri – Sun Sept 23-25, 2016
Hours: 11 – 7pm
Tel: 410-752-8632
baltimorebookfestival.org
For Regional Accommodations, Restaurants & Attractions: baltimore.org
Phot0 Courtesy of The Baltimore Office of Promotion & The Arts
Discover Richmond's food scene by taking the Carytown Food & History Tour. Get acquainted with the neighborhood of Carytown, otherwise known as The Mile of Style, an eclectic mix of restaurants and boutiques while exploring Carytown?s food, history and culture on this 2.5-hour walking tour.
Along the way, you will be popping in and out of various restaurants, cafes, and shops. Get an insider's perspective as you sample delicious food and snacks from 5-6 local eateries including food tastings of fresh seafood, world-renowned tacos, popular Virginia peanuts. Hear from owners and chefs about how these establishments got their start. This culinary and cultural walking food tour is authentic and quirky and the perfect mix of food, history, and fun.
Walking Distance: 1 easy mile, Rain or Shine.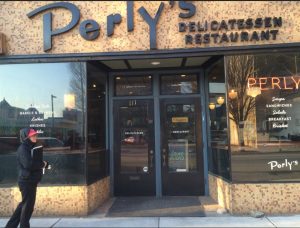 Location: Carytown, Richmond, VA 23221
Date/Time: Every Sat at 2:00pm
Tel: 804-479-8929
rivercityfoodtours.com/tours/carytown-food-tour
For Regional Accommodations, Restaurants & Attractions: visitrichmondva.com
Why not have loads of belly laughs on your next trip? There are a few ways to cut costs and take in the hysterical Montreal Just for Laughs comedy festival inexpensively. Here's all the FREE events:
On July  21st, Weird Al Yankovic is doing a free outdoor concert as part of  "The Mandatory World Tour". The Scène Vidéotron will be presenting various free activites at 7pm every day and shows at 9pm.
The Street Arts Festival has acts performing for free in and around Place des Arts. Starting at 1 pm each day, the colorful Place de la famille le Lait will offer its load of shows and activities including a merry-go-round for kids and all the family
Also for your family entertainment, the Labyrinthe V8 will be open from 6pm during weekdays and from noon during weekends.
Every night from 4pm-3am, the Melting Pot, set on the Esplanade de la Place des Arts, invites party goers to enjoy great music presented by various international DJs.
From July 23rd to July 25th, the Zoofest Festival will take place on the Parterre des artistes. Nicknamed Le Spot, this 3-days outdoor celebration will feature the craziest, funniest and talented emerging artists.
At the Le Mondial des Jeux Loto-Québec set on Maisonneuve Blvd, you can get to play various table games and board games. In the center of the Complexe Desjardins, you are invited to discover and play the latest and the classic video games. Plus, you will have the opportunity to show off your skills in friendly competitions. Kids and grown-ups will also be able to show their talents at the Complexe Desjardins in a drawing contest.
www.hahaha.com
http://mondialdesjeux.com/en/

TICKET DEALS
The best deal by far is the OFF-JFL pass. It costs $49.50 and you get to choose 3 tickets to any of the 100 or so OFF-JFL shows. Also included is that each day from July 22-25, you get an additional free ticket for an OFF-JFL show.
OFF-JFL has a lineup of artists performing at smaller venues where the shows are much more intimate, The lineup this year is absolutely incredible. I really laughed at Ethnic Show headliners Alonzo Bodden, Ahmed Ahmed and Gina Yashere who are on this list.
There are a number of package deals for tickets. There are the tourism packages in which you can stay overnight in a hotel, be right downtown in the midst of all the action, and take in the Gala of your choice starting at only $200 (for 2). There are also multi-show passes available which cuts costs.
Last minute tickets can be purchased at the box office on the corner of Jeanne Mance and Sainte-Catherine.
FOOD

Bouffons! Mtl is a gourmet novelty set on Sainte-Catherine street so festival-goers have the chance to experience a full range of new flavors that will definitely live up to anyone taste buds. Meet chefs, enjoy local products and taste delish dishes from the best food-trucks in the city. The festivities will start at noon every day, inside and outside. For the inside action, look for the Bouffons sign near Clark.
At the Melting Pot on the Esplanade de la Place des Arts, there will be a DJ set every evening and look for the 2 for 1 deal on the burger trio. At Arthur,  during Happy Hour 5-7, you can find 2 for one liquid deals.
Amsterdam is fun, hopping, bustling with bikes, museums, cafe life, canals and history. After a day of all that stimulation, it's a blessing to come back "home" to the Okura Hotel, a 4o-year old sea of tranquility. Fabulous sleek design (love those light fixtures) and super friendly service.
Sure it has a pool and sauna but also a jet lag program, a hairdressing salon, cooking school, shoe shine service, a florist – and – half of all the Michelin starred restaurants in Amsterdam (one French and one Japanese). Best new secret in town is the new sunny Michelinesque cafe, Serre, facing the canal and cheffed by some of the staff from Ciel Bleu. So, the food has all the quality, sauces and presentation of its sisters but at prices you can afford – 35 Euros for a tasting menu or a giant bento box with 9 surprise dishes inside.
www.okura.nl