Tag Archive
activity
art
artist
Austria
Canada
children
city
CostSaver
display
Drivei-95
drive i-95
entertainment
Europe
event
exhibit
family
festival
Florida
food
France
free
fun
historic
History
landmark
live
local
London
Museum
music
performance
Restaurant
roadtrip
shop
show
sights
sightseeing
tour
tourist
Trafalgar
travel
travelblogger
USA
view
world
The 44th Annual Cherry Blossom Festival is a celebration of spring commemorating the planting of 72 Yoshino Japanese Cherry Blossom trees in 1973.  Hanami (cherry blossom) viewing, has been a Japanese custom since the 7th century when the aristocrats enjoyed the transient beauty of  looking at sakura (cherry trees). Sakura is a symbol of Japan, and it's said that there are over 400 varieties of cherry trees in Japan.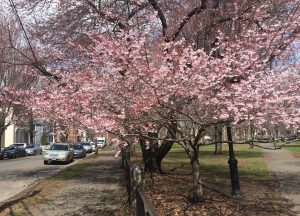 The longstanding tradition of the Cherry Blossom Festival,  takes place  in New Haven's Historic Wooster Square, and offers something for everyone in the family, including your 4 -legged family member.
Enjoy free entertainment including music, dancing, shop a flea market, food, a children and family area that includes puppet shows, arts and crafts, face painting and activities from the Peabody Museum, New Haven Free Public Library's Readmobile and a raptor-rescue organization  -Horizon Wings.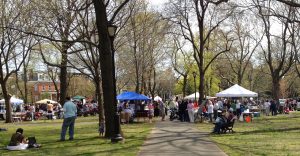 There is a Pet Friendly area, with New Haven Animal Shelter, Greater New Haven Cat Project, Little Shop of Howlers, Pups Without Partners and Veterinary Wellness Center.
With so much to do don't forget the main attraction, enjoying the scenic view of the early blooming cherry blossoms. This family-friendly festival is a great and inexpensive way to bring in spring.
Location: Wooster Square, New Haven, CT 06511
Date: Sun., April 23, 2017
Time: 12 – 5pm
Tel: 203-777-1371
historicwoostersquare.org/cherryblossomfestival.html
For Regional Accommodations, Restaurants & Attractions: visitnewhaven.com
Virginia grows the largest variety of peanuts in the world. The Good Earth Peanut Company ships Virginia peanuts fresh in a variety of forms: raw and cooked, in and out of the shell. Sitting right on a 1650's Tuscarora Indian trail which is now a railroad junction, in an old time (circa 1854) general store, this family business roasts and sells peanuts.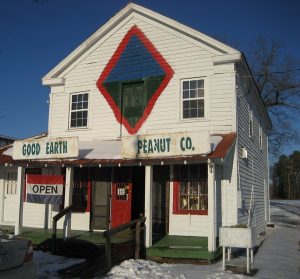 Lindsey and Scott Vincent go beyond the ordinary nut to sell cashew brittle, wasabi flavored peas, nut berry thrill, diet trail mix, cracked pepper and sea salt peanuts, chocolate covered peanut brittle (Sandra's favorite) and maple covered nuts, as well as pecans like key lime ones (we're addicted to the butter toasted pecans in our salads).
There are FREE tastes of the 36 or so salty and sweet treats. We'll take the dark chocolate
covered cherries. Some groceries still line the walls, like McCutcheon's preserves and Virginia hams.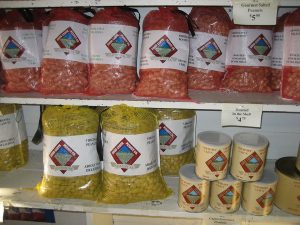 You've gotta stop here, you won't be disappointed, the quality and the assortment are amazing. You can even order them on-line and have them shipped to you. They will  include information about the history of peanuts, also known as goobers and groundnuts, and how peanuts are grown.  WARNING: These products are addictive!
Location: The Good Earth Peanut Company,  5334 Skippers Road, Skippers, Va 23879
Hours: Mon – Fri 8-6pm, Sat 9-4pm
Tel: 1-800-643-1695
goodearthpeanuts.com
This city throws a birthday party every year for its famous first citizen, George Washington, who lived here most of his life (when he wasn't off leading a war or being first president of United States). He was born February 22. 1732 in Virginia and Alexandria commemorates with  George Washington-themed events throughout the month each February.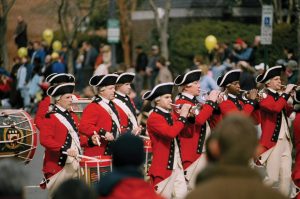 In the spirit of the old cherry tree tale, from now until Feb 11th, Alexandria restaurants are challenged to a very cherry culinary contest. At participating restaurants diners are encouraged to vote for their favorite cherry drinks, starters, entrees and desserts.
(703) 829-6640 For participating restaurants and more info: washingtonbirthday.com/events-1/2017/1/29/cherry-challenge   Photo Credit: Tisara Photography
How about a Walking with Washington Tour. Walk in George Washington's footsteps through his hometown, historic Alexandria. View some of the sites connected to the General, like where he filled his prescriptions or slept overnight. FREE
Begin your journey: Ramsay House Visitors Center, 221 King Street, Alexandria, VA 22314
Dates: Sun. Feb 5, 12, 19, 2017
Time: 2 -3:30pm
washingtonbirthday.com/events-1/2017/2/5/walking-with-washington
Historic Alexandria "Open House" : In honor of the birthday of George Washington admission is FREE to the following sites on Parade Day.
Gadsby's Tavern Museum (134 North Royal Street, Alexandria, Virginia), 11:00 a.m. – 4:00 p.m.
Friendship Firehouse Museum (107 S. Alfred St., Alexandria, Virginia), 10:00 a.m. – 4:00 p.m.
Old Presbyterian Meeting House (323 South Fairfax Street, Alexandria, Virginia), 10:00 a.m. – 4:00 p.m.
The Lyceum (201 S. Washington St., Alexandria, Virginia), 10:00 a.m. – 4:00 p.m.
Carlyle House (121 N. Fairfax St., Alexandria, Virginia), 11:00 a.m. – 4:00 p.m.
Stabler-Leadbeater Apothecary Museum (105-107 S. Fairfax St., Alexandria, Virginia), 11:00 a.m. – 4:00 p.m.
Christ Church (118 N. Washington St., Alexandria, Virginia), 9:00 a.m. – 4:00 p.m
Date: Mon, Feb 20, 2017
Time: 9am – 4pm
washingtonbirthday.com/events-1/2017/2/20/historic-alexandria-open-house
Throughout the weekend, participate in public wreath-layings at the Washingtons' Tomb, see 18th-century dancing demonstrations and character performances, and enjoy birthday cake with "General and Martha Washington." Feb 18 & 19: Included in admission.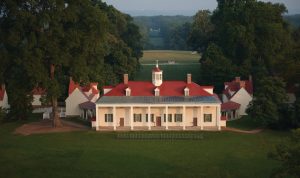 Photo Credit: Mount Vernon

On February 20, see the Official Observance Ceremony of George Washington's Birthday, a special military demonstration, and a musical salute to the first president. The Pioneer Farm will also be open on this day. Admission is FREE
Photo Credit: Mount Vernon

The celebration continues on February 22 as Mount Vernon offers FREE admission on George Washington's actual birthday.
Dates: Feb 18, 19, 20, 22, 2017
Time: 9am – 4pm
mountvernon.org/plan-your-visit/calendar/events/celebrate-washingtons-birthday-on-presidents-day/
For Regional Accommodations, Restaurants & Attractions: visitalexandriava.com