Tag Archive
activity
art
artist
Austria
Canada
children
city
CostSaver
display
Drivei-95
drive i-95
entertainment
Europe
event
exhibit
family
festival
Florida
food
France
free
fun
historic
History
landmark
live
local
London
Museum
music
performance
Restaurant
roadtrip
shop
show
sights
sightseeing
tour
tourist
Trafalgar
travel
travelblogger
USA
view
world
Grab your spoons and mark your calendars for Scooper Bowl – all-you-can-eat Ice Cream Festival.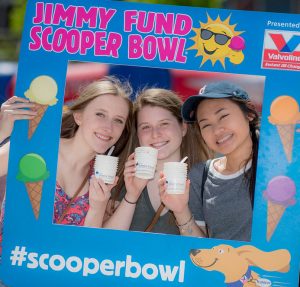 Celebrating its 36th year in 2018, the Scooper Bowl is now a three-day event that dishes out 20 tons of the summer's finest ice cream to more than 40,000 ice cream lovers from across the nation. Enjoy a lot of great entertainment and fun activities at this country's largest all-you-can-eat ice cream festival.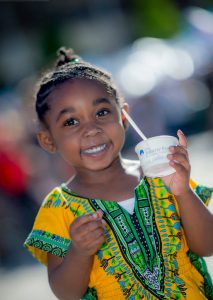 What is most impressive about the ice cream festival is that all ice cream companies donate all the ice cream, labor, scoopers, and products needed to make the event happen each year. Though they are competitors for 51 weeks of the year, during the first week of June they come together to create an event that is now known as the "unofficial start of summer" in New England.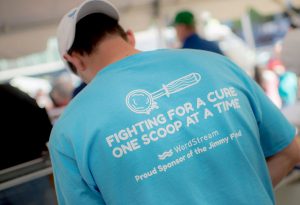 Made possible by the generous contributions of the industry's largest ice cream companies, the Scooper Bowl has raised more than $6.3 million in the past 35 years for cancer research and patient care at the world-renowned Dana-Farber Cancer Institute.
Get Your Tickets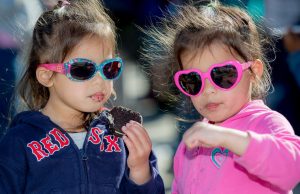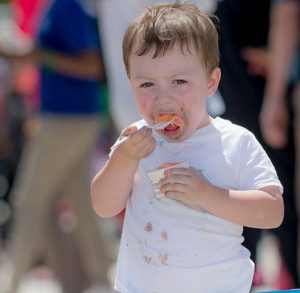 *Pricing will increase at the door – Kids under 3 are free
Whether you're a visitor to the area or professional ice-cream-eater, you play a huge part their our mission to conquer cancer.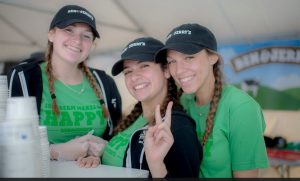 Ice Cream Flavors
Baskin-Robbins
Boston Cream Pie
Cannoli Be With You
OREO® 'n Caramel
Triple Grape Ice
Beckon Ice Cream (formerly Minus the Moo) – Thursday only, lactose-free
Vanilla
Chocolate
Espresso
Sea Salt Chocolate Chip
Mint Chip
Chocolate Candy Crunch
Strawberries & Sweet Cream
Black Raspberry
Confetti
Ben & Jerry's
Gimme Smore™
Caramel Almond Brittle non-dairy
AmeriCone Dream®
Chocolate Shake It™
Breyers
Nautral Vanilla
Oreo® Cookies & Cream
Mint Chip
Edy's
Birthday Cake
Dulce
Rainbow Sherbet
Friendly's
Triple Caramel Peanut Heaven
Hunka Chunka PB Fudge®
Rockin' Poppin'™ Cotton Candy
Cookies 'N Cream
Black Raspberry
Haagen-Dazs
Chocolate Salted Fudge Truffle Non-Dairy
Hood
Hood® New England Creamery Limited Edition Chocolate Churro
Hood® New England Creamery Limited Edition Purple Panda
Hood® Coffee Cookies 'n Cream
Hood® Chocolate Chip Cookie Dough
Lactaid – lactose-free
Lactaid® Cookies 'n Cream
Lactaid® Mint Chocolate Chip
Lactaid® Mocha Almond Chip
Lactaid® Salted Caramel
Rosev Dairy Foods
Coconut
Rum Raisin
Purple Cow
Twisted Sea Turtle
Vice Cream
Afternoon Delight
Bourbon Mash
L'Orange A Trois
Minted
Higher Grounds
Yasso

Stick Bars:

Pistachio Brittle
Fudge Brownie
Coconut Caramel
Chocolate Chip
Chocolate Peanut Butter Chip
Scoops:

Party Animal  Mint Championchip
Rolling in the Dough
Caramel Pretzelmania
Coffee Brownie Break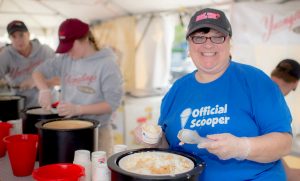 Location: City Hall Plaza, 1 City Hall Square, Boston, MA 02201
Date: June 5 – 7, 2018
Time: Noon – 8pm
scooperbowl.org
For Regional Accommodations, Restaurants & Attractions: bostonusa.com
The Daytona Beach Drive–In Church – Back in 1953 when this was still the Neptune Drive-In Theater, The First Christian Church organized the first drive-in service.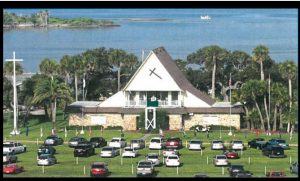 Buying the property in 1957, they now welcome everyone – tourists, the physically challenged, families with kids or those looking for a unique way to worship (honking your horn = clapping).
Services typically last for about 55 minutes and they offer hot coffee and Krispy Kreme donuts before and after each service in Friendship Hall.
Perfect for those going to swim on Sunday (don't need to wear your Sunday best!) – just stay in the car, tune in on your radio, and at the end Rev. Robert Kemp-Baird will shake your hand through the window – then you can zip across the street to the beach.
Location: Daytona Beach Drive In Christian Church, 3140 South Atlantic Avenue
Daytona Beach Shores, FL 32118
Hours: Sun 8:30 & 10
Tel: 386-767-8761
driveinchurch.net
For Regional Accommodations, Restaurants & Attractions: DaytonaBeach.com
Why not get away with your family to Almonte, ON, just west of Ottawa . The very first reason is that Ed Atwell of Healthy Food Technologies (hft) has figured out how to make low-fat donuts that are scrumptious. He "tricks" the donuts by frying them (in zero trans fat oil) for 1/2 the time and then baking them at the same temperature. Watch the video to see him explain the process he invented.
Now take a walk around the corner and pick up your to-go-with coffee at fair trade high quality Equator Coffee Roasters. They roast the beans right there, having bought them from small-scale farming communities and paid the farmers well. Do not  miss the Oh-so-Canadian maple-flavored latte. It's worth driving there just for that! Kids can enjoy the hot chocolate.

Next you can pick up snacks for the car or yummies to take home at Dandelion Foods co-op before a 45 min. drive to Wheelers Pancake House and Maple Sugar Camp. D
andelion Foods co-op sells whole, local and organic foods and some for specialty diets. Here you can buy the famous Hummingbird chocolate bars favored by Prime Minister Trudeau. Note the PB & Joy (with peanut butter) and the spicy Mayan.  Please bring back the Empire Cheese caramelized onion cheddar cheese for me.

For lunch and fun, at Wheelers Pancake House you can visit the Maple Museum and the Chainsaw & Logging museum and the kids can have fun in the playground. Handy men and women will be mesmerized by Mark Wheeler's dad Vernon's collection of hundreds of chainsaws. Everyone will enjoy his "largest collection of pure maple syrup artifacts" which help explain the history of the maple sugar industry. From First Nations wooden spigots to the plastic lines of today, syrup pour-ers, molds, pails, and everything else related to this sweet topic, it's all here at this 38-year family business. Don't forget to leave room for the freshly made pancakes and delicious syrup right from their trees.

For the grand finale, we visited Keith and Elizabeth Adam's alpacas and llamas at their  Serendipity Farm. For retirement they decided to raise alpacas for the fun of it. The couple exudes their enjoyment of spending their golden years with these elegant, fluffy friends. They'll chatter about the little quirks of each of the animals as well as the work associated with raising them.
Alpacas produce fiber that is as fine as cashmere, soft, silky and much warmer than sheep's wool, while also wicking moisture away from the body.

In their little shop you can buy scarves, gloves, purses, as well as fiber felted sheets, alpaca and fiber rovings and handspun yarn.
Leave some time too for the local shops which wind their way along the downtown streets. Yes there's plenty to do in Lanark County for a low-key interesting getaway weekend. We are not sure how this area attracted so many hippie/free trade/entrepreneurial types who seem to care for the planet. You can feel virtuous spending time and money in this town.
Equator Coffee Roasters, 451-A Ottawa St, Almonte, ON K0A 1A0, Tel: 613-256-5960
www.equator.ca
Dandelion Foods, 541 Ottawa St, Almonte, ON K0A 1A0,  Tel: 1-613-256-4545
www.dandelionfoods.ca
Healthy Food Technologies, 25 Industrial Rd., Almonte ON  Tel: 613-256-9900
(HFT) https://www.facebook.com/HFTinc
Wheelers Pancake House and Maple Sugar Camp, 1001 Highland Line, McDonalds Corners(Lanark Highlands), ON K0G 1M0 Tel: 613-278-2090
www.wheelersmaple.com
Serendipity Farm Alpacas & Llamas,  929 South Lavant Rd, Lanark, ON K0G1K0  Tel: 613-259-3304 or 613-222-6303
www.serendipityalpacas.ca