Tag Archive
activity
art
artist
Austria
Canada
children
city
CostSaver
display
Drivei-95
drive i-95
entertainment
Europe
event
exhibit
family
festival
Florida
food
France
free
fun
historic
History
landmark
live
local
London
Museum
music
performance
Restaurant
roadtrip
shop
show
sights
sightseeing
tour
tourist
Trafalgar
travel
travelblogger
USA
view
world
It is no coincidence that this unique event is being held in Fayetteville, close to Fort Bragg, one of the largest military bases in the free world.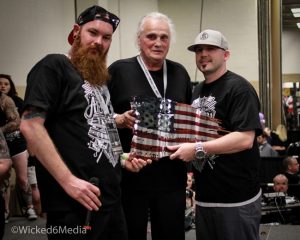 The goal of the All American Tattoo Convention is to give some of the best tattoo artists in the world the opportunity to showcase their talents to some of the bravest heroes in the world, all while raising money to assist soldiers with PTSD, and other combat related injuries, veterans and families of soldiers.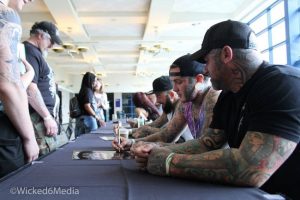 Tattoos and the US armed forces have a history dating back as far as the early 1900's. There are countless inked active duty and war veterans. Tattoos and body art can tell a story that words fail to provide, giving these veterans an outlet to express themselves and show the pride in being a part of something bigger than themselves.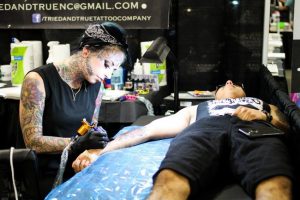 Just a few of the many special events being planned include: Tattoo Contest, All Veteran Parachute Team, Air Born Aerial Performers and Fitness, Emcee Johnny "Awesome" Ivey, Ms. All American Pin-Up Contest and Fayetteville Roller Derby Rogue Rollergirls.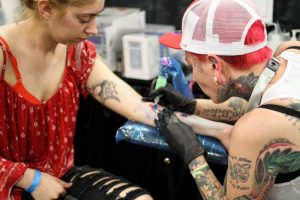 Refer to the website for all artist, vendor and event information.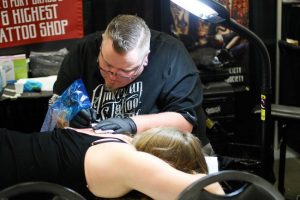 This is just not a Military event, everyone is invited so go out and support our troops while  experiencing all that this three-day convention has to offer. To buy- Tickets
Location: The Crown Complex Expo Center, 131 E. Mountain Dr., Fayetteville, NC 28306
Dates:  April 13-15th, 2018
Times: Fri, Apr 13th, 2pm – 11pm, Sat, Apr 14th, 12pm – 11pm, Sun, Apr 15th, 12pm -8pm
Tel: 910- 850-2566
allamericantattooconvention.com
For Regional Accommodations, Restaurants & Attractions: visitfayettevillenc.com
National Museum of the Mighty Eighth Air Force – Wow, right in the middle of their combat gallery you can watch volunteers restore the fuselage of a WWII B-17 bomber. It was unnerving to find out that the aluminum is so thin that your finger can make it wiggle.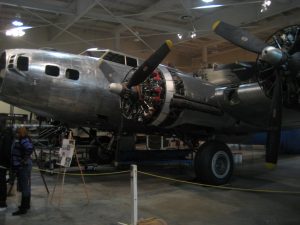 Hear first-hand stories of brave men and women who were not only pilots, but navigators, ground crew, radio operators or even POW's from 1942-1945. You can set the stage watching a 20 min. movie depicting the perils of a World War II strategic bombing mission over Nazi Germany, where at times 60% of the flights were one way (now that's bravery).
Find the story about Tyre C. Weaver, who was so badly wounded that he asked to be thrown from his plane to parachute into enemy territory hoping to receive medical
treatment, and of the 10-year old girl who found him.
Learn about Jacqueline Cochran who founded the women's air force and flew every plane, and Nancy Harkness Love, who delivered planes, tested them and towed targets, and Ann Baumgartner Carl, the first woman to pilot a jet.
Peer into a MIG 21 nose section. See if you can find the dollar bill signed by Clark Gable or what tora tora tora means. There's a museum store, and outside you can view an F-4C Phantom, MiG-17A and B47 bomber.
Location: National Museum of the Mighty Eighth Air Force,
175 Bourne Ave, Pooler, GA 31322
Hours: Opened Daily 9am–5pm
Tel: 912-748-8888
mightyeighth.org
For Regional Accommodations, Restaurants & Attractions: poolerchamber.com