Tag Archive
activity
architecture
art
artist
Austria
Canada
children
city
CostSaver
display
Drivei-95
drive i-95
entertainment
Europe
event
exhibit
family
festival
Florida
food
France
free
fun
historic
History
landmark
live
local
London
Museum
music
photo
roadtrip
shop
show
sights
sightseeing
tour
tourist
Trafalgar
travel
travelblogger
USA
view
world
What better homage to Halloween for adults then The Rocky Horror Picture Show. For over four decades, The Rocky Horror Picture Show has been giving absolute pleasure to adoring audiences.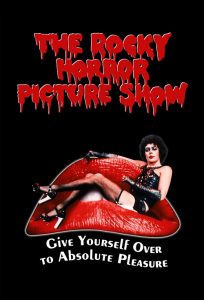 You aren't going to want to miss this interactive movie experience at the Theatre N Stage that combines film and live performers. A cult classic for more than forty years, The Rocky Horror Show is a humorous and sinfully twisted tribute to the science fiction and horror B movies of the late 1940s through to the early 1970s.
The musical tells the story of a newly engaged couple getting caught in a storm and take refuge in the eerie mansion of Dr Frank-N-Furter (Tim Curry),  a transvestite scientist. Brad and Janet meet a houseful of wild characters, including a rocking biker (Meat Loaf) and a creepy biker ((Richard O'Brien). Through elaborate dances and rock songs, Frank-N-Furter unveils his latest creation: a muscular man named "Rocky."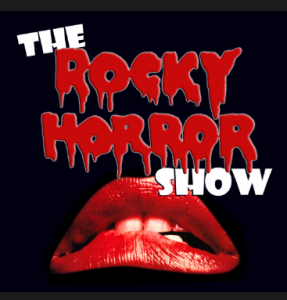 Costumes and audience participation are highly encouraged so get in touch with your inner Frankie and come to the party wearing your best Transylvanian costume. Sing along, shout along, and dance along having a great time with the featured live shadowcast.
Location:  Theatre N at Nemours , The Nemours Building, Wilmington, DE 19801
Dates and Times: Sat Oct 20 @11pm, Thurs, Fri, Sat Oct 25-27 @8pm
Tel: 302-571-4075
theatren.com
For Regional Accommodations, Restaurants & Attractions: visitwilmingtonde.com
Looking for something completely different to do on a Sunday, tired of the same old, same old…how about brunch and a drag show? Join a fabulous all-star cast of Drag Queens for a Drag Diva Brunch. The hysterical all-ages drag brunch takes place Sundays at noon at The Queen Wilmington.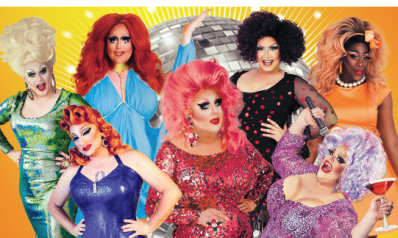 Each general admission ticket includes not only the hilariously entertaining show but also your entree and first mimosa or Bloody Mary  (21+ only for alcohol).
Seating begins at noon and while you are being seated the cast of queens will mingle with you making sure you are ready to have a great time. The show starts at 1 pm and runs about 90 minutes. Each show has about 11 performances of pure fabulousness.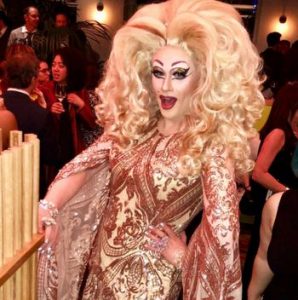 Although the Drag Diva Brunch is appropriate for all ages, keep in mind that it's a Drag Show. The show is described as fun and flirty. The emcees occasionally use adult humor and language, sometimes naughty, but the show is never raunchy, and always fun.
Get ready to have the most amusing and entertaining time at brunch you'll ever have.  The shows feel like a big party and everyone is invited in on the fun.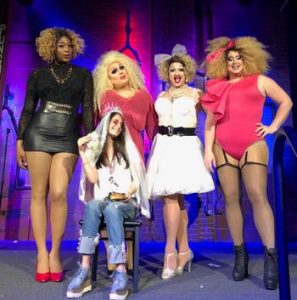 Location: The Queen Wilmington, 500 N. Market St., Wilmington, DE 19801
Dates: Sun, June 24,  July 1, July 8, July 17, July 22, July 29
Time: Doors open at 12pm, show starts at 1pm
Tel: 202-730-3331
dragdivabrunch.com
For Regional Accommodations, Restaurants & Attractions: visitwilmingtonde.com
I have not seen a nasty show since the days of Bobby Slayton, so I wondered how I would find it. I was actually very pleasantly surprised to find that the show was not so nasty,
but WAS so funny. Don't get me wrong – there was plenty of swearing and 4-letter words, especially f___ heard incessantly, but we found ourselves laughing out loud more than we had at the galas recently.
Ari Shaffir as host was definitely qualified and funny, with some great lines about Orthodox Jews and their clothing, and about New York City.
Robert Kelly was the first performer, and his description of potty-training a toddler brought me all the way back in time, when my toddler(s) resisted sitting down and doing their thing, preferring to sit in a dirty diaper instead. He discussed how he was taken aback when he realized that he probably has only 30 summers left in his life.
Yamaneika Saunders, herself a large person, joked about being fat and black, and had the audience in tears, especially when discussing black-boy weed.
Jimmy Carr was next, and he came out with a list of one-liners in a notebook, roasting Montreal, Donald Trump (when Donald Trump took office, little did he know), a takeoff on the word "cunt", and pedophiles.
Godfrey followed with his comparisons of Trump and Trudeau, a diatribe about vegetarians, and his amazement about vaginas ("people actually come out of there, whole groups of people").
The show was closed by Big Jay Oakerson covering the topic of buttf__king in prison.
Happily, there was no serious heckling as happened the day before. If anything, the audience was standing up to urge the comedians on and to show their glee over the performances.
The show continues until Saturday night the 29th at the Metropolis, 59 Ste-Catherine St. E. Prices range from $45 to $60.
http://www.hahaha.com/en/show/nasty-show-0
Celebrate the season at historic Newburyport Spring Festival, a tradition upheld for over 30 years on Memorial Day Weekend.  Enjoy great live music, art, fine crafts, activities for kids, and food from Newburyport's outstanding restaurants at this 2-day FREE festival featuring entertainment for the whole family -rain or shine.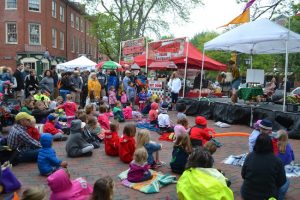 Sunday -Entertainment
10:30am-11:15am in Market Square -Bryson Lang – Comedy Juggler – audiences will see a family-friendly show and an energetic personality performing inventive and clever routines that mix comedy, audience participation, ball spinning, flying sombreros, ball bouncing, fire-juggling, well-crafted timing, huge spinning bouncing rings, giant Beach Balls, improv, and a few surprises.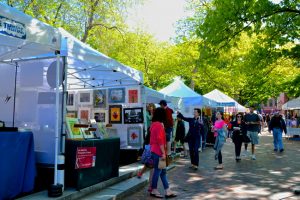 10am, 12pm, and 2pm -Theater in the Open – Flash Mob on Inn Street
Live Music
1pm – 4pm  Live Music in Market Square – 617 Band – Covering your favorite party and dance hits!
11pm, 1pm, 3pm – 30 min sets on Inn Street – Zach Field Drum Studio
Art
"Emerging at Any Age" – A group of Newburyport's finest senior artists from just starting out to artists that have had long careers in art. Gallery will be on Pleasant Street.
Monday Entertainment
Kids Entertainment from 10:30-11:30am in Market Square – Reptile Show
Come and meet some of the friendliest reptiles in New England. Brought to you by Zoo Creatures/New England Reptile, they will teach you about some most impressive animals. From giant snakes to prehistoric lizards, you can learn, touch, hold and hug.
Live Music in Market Square
Eagle in the Attic – Newburyport band performing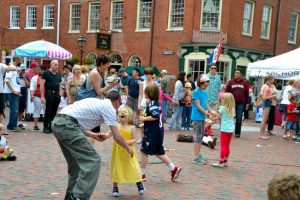 Location: Downtown Newburyport, Market Square, Newburyport, MA 01950
Date: Sun  May 28 – Mon May 29, 2017
Hours: 10am – 5pm
Tel: 978-462-6680
newburyport.com/events-in-newburyport/
For Regional Accommodations, Restaurants & Attractions: newburyportchamber.org
Bring Your Own Improv's Family Friendly Comedy Show is a rarity – a comedy club that you can bring your kids to.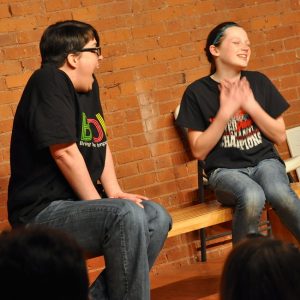 Bring Your Own Improv (BYOI) is now in its 10th season and family-friendly comedy shows are Fridays at 7pm. This interactive improv show welcomes voluntary audience participation, of all ages.
The format is similar to "Who's Line is it Anyways" where different games and scenes are set up. The troupe asks for audience input, the actors put their own spin on scenes, and the action changes constantly,  so no two performances are ever the same. They encourage you to participate in one of three ways: Applaud at a scene you like, yell out fantastic suggestions, or if you feel you're ready,  jump up and get involved with the performers on stage.
So if anyone in your family wants to flex their comic muscles or would just like partake and play along, the clever and creative cast will support you.  No worries, they only choose volunteers with hands up .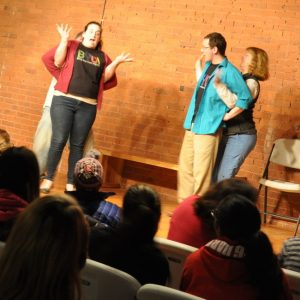 Why not start your weekend off with some laughs, the players are pros and know how to keep the audience entertained.  Sit back and chuckle your cares away with this fun, inexpensive night out with the family. This is a hidden gem if you're looking for something to do while on a family vacation in the Providence or Newport area. There's also a Late Night Comedy Show (PG-13) Fridays at 9pm.
For a list of all shows: bringyourownimprov.com/Shows.htm
Location: Warwick Center for the Arts, 3259 Post Rd., Warwick, RI 02886
Dates:  March Family-Friendly Shows –  Fri, Mar 3, 10, 17, 24, 31, 2017
Time: 7 – 8:30pm
Tel: 401-261-7678
bringyourownimprov.com
goprovidence.com/event/bring-your-own-improvs-family-friendly-comedy-show/29118/
For Regional Accommodations, Restaurants & Attractions: goprovidence.com
If you are an animal lover, this show is for you. Popovich Comedy Pet Theater is a family-oriented blend of the unique comedy and juggling skills of Gregory Popovich, and the talents of his furry costars.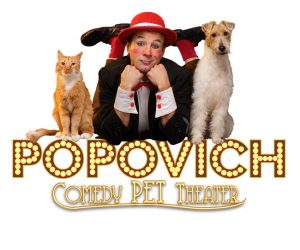 Featuring European-style circus extravaganza including physical comedy, juggling, acrobats from the Moscow Circus, along with mimes, contortionists and jaw dropping juggling by internationally acclaimed award winner Gregory Popovich. There are more than 30 pets in the show, including highly intelligent dogs, house cats, a variety of birds and a miniature horse, each one has been rescued from animal shelter. The animals show off their dexterity in a variety of unbelievable stunts and skits, including "The Dog Classroom," "The Amazing House-Cats," and "The Animal Train Station."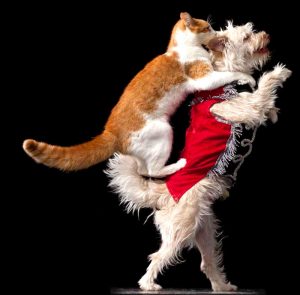 Popovich, a fifth generation circus performer who learned early on how to develop strong bonds with animals, has rescued a majority of his performers from shelters all over the country, and has transformed them into Las Vegas stars. He is a gold medal winner in Paris, France and a special award winner in Monte Carlo. Gregory and his pets were finalists on "America's Got Talent", were guests on TV shows with Jay Leno, David Letterman, Craig Ferguson and was a feature on Animal Planet. Do not miss this opportunity to see this unique family-friendly show featuring this legendary circus entertainer and his furry friends.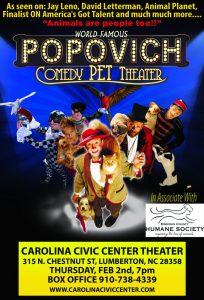 Location: Carolina Civic Center Historic Theater, 315 North Chestnut St., Lumberton, NC 28358
Date: Thurs., Feb 2. 2017
Time: 7 pm – 9 pm
Tel: 910-738-4339
carolinaciviccenter.com/event/popovich-comedy-pet-theater/#.WEg1Rn2rHfc
For Regional Accommodations, Restaurants & Attractions: lumberton-nc.com
Under the warm glow of lights you'll be served a FREE toasty cup of hot chocolate while you enjoy listening to music. Indulge in some family-fun, there is something for everyone including shopping, art, drinks, food,  prizes, and fun for kids of all ages and did I mention chocolate.
Take a chocolate tour along West Street with a dozens of vendors selling various chocolate specialties , including chocolate caramels, bars, truffles, fudge, cookies, rice crispies, fondue, chocolate fountain, candy apples, chocolate sushi, and even chocolate martinis. Chocoholics, get ready to binge!
Entertainment includes: Moon Bounce,  Balloon Sculptures, Face Painting, Meet Santa, McGruff the crime fighting dog, and Sparky the fire department dog, Music performances,  Comedy,  Ugly Sweater Contest, holiday shopping, the lighting of the West Street Light Canopy. You can roast marshmallows and make s'mores at the fire pit in the middle of West Street sponsored by the Annapolis Fire Department.
Chocolate, holiday vendors, music, family friendly entertainment and holiday light canopy. All this makes for a great street party in Annapolis. Support the local arts and and We Care and Friends . Suggested $5 donation to the Annapolis Arts District-Kids are free with a paid parent donation.
Location: West St and Calvert St (Intersection) ,Annapolis, MD 21401
Date: Sun, Dec 4th, 2016
Time: noon-5pm
Tel: 410-858-5884
annapolischocolatefestival.com
For Regional Accommodations, Restaurants & Attractions: visitannapolis.org
Wow. Instead of a night with the boob tube while you travel, why not get energized by a  live musical production. Located in the heart of Columbia, Toby's Dinner Theatre offers award-winning Broadway and original musicals with a tasty buffet-style dinner.
The featured production is Sister Act: A woman hiding in a convent helps her fellow sisters find their voices as she rediscovers her own. Sister Act is the feel-amazing musical comedy based on the smash hit 1992 film that has audiences jumping to their feet. Featuring original music by TONY and 8-time Oscar winner Alan Menken (Newsies, Beauty and the Beast, Little Shop of Horrors), this uplifting musical was nominated for 5 TONY Awards including Best Musical. A sparkling tribute to the universal power of friendship, Sister Act is a reason to REJOICE!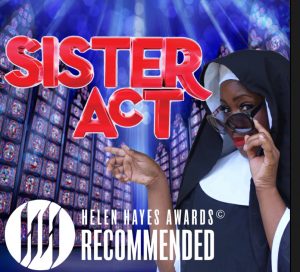 The quality of the performance would make New York proud.  The dinner buffet offers: turkey, ham, baked fish, chicken, roast beef, onion/pepper mashies, spinach phunque, fresh salad bar and "Make-your-own" ice cream Sundae bar for dessert. Keep an eye on your servers, for they become the performers.
Location: Toby's Dinner Theatre,5900 Symphony Woods Rd, Columbia, MD 21044
Dates:  running until Nov 13, 2016 (Tues – Sun)
Hours: Tues – Sat Evening – Doors open 6pm, Buffet Served 6:15-7:30, show starts 8pm, Sunday Evening – Doors open 5pm, Buffet Served 5:15-6:30, show starts 7pm
Wed & Sun Matinee Brunch Doors open 10:30am, Buffet 10:30-11:50,  Matinee 12:30
Tel: 1-800-888-6297
tobysdinnertheatre.com
For Regional Accommodations, Restaurants & Attractions: visithowardcounty.com
Providence, RI Exit 21: Three days of amazing national & local improv talent at The 13th Annual Providence Improv Festival taking place in the heart of downtown Providence on September 22-24, 2016.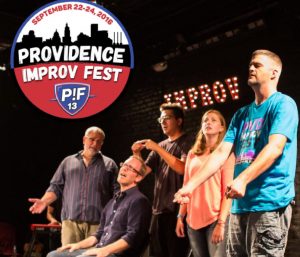 This year's Fest will feature top improv comedy troupes from throughout the country including Susan Messing and Rachael Mason as "The Boys". The FEST remains dedicated to showcasing a broad spectrum of theater artists who excel at creating scenes, characters, and situations in the moment offering shows by top performers in the local, regional, and national improv comedy scenes.
Be a part of the festival, rub elbows with some incredible performers, partake in the workshops, after-parties and other fun events at their downtown theatre spaces. Experience some of the world-class food, art, and entertainment that Providence can offer within an intimate and picturesque cityscape.
Location: AS220
95 Empire Street, Providence, RI
115 Empire Street, Providence, RI
Providence, RI 02903Dates: September 22 – 24, 2016
Times: Various check schedule
Tel: 401-241-9556
providenceimprovfest.com
For Regional Accommodations, Restaurants & Attractions: goprovidence.com
Photo credit – David Rickerby
Here is the SeaRay, which is one of those pirate ship rides you see at amusement parks. You can ride it for free at the street festival at Just for Laughs in Montreal. You can also play board games and video games and human Foosball.