Tag Archive
activity
annual
art
artist
Canada
children
city
community
contest
country
craft
display
downtown
drive i-95
Drivei-95
drivei95
entertainment
event
family
festival
Florida
food
free
fun
game
historic
History
house
Island
live
local
Museum
music
national
North Carolina
prize
Restaurant
roadtrip
shop
show
tour
travel
travelblogger
USA
world
Grab your spoons and mark your calendars for Scooper Bowl – all-you-can-eat Ice Cream Festival.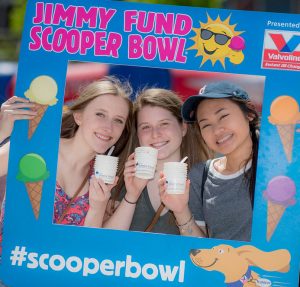 Celebrating its 36th year in 2018, the Scooper Bowl is now a three-day event that dishes out 20 tons of the summer's finest ice cream to more than 40,000 ice cream lovers from across the nation. Enjoy a lot of great entertainment and fun activities at this country's largest all-you-can-eat ice cream festival.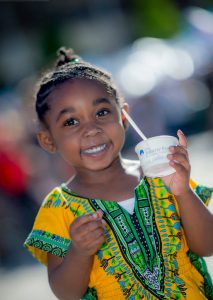 What is most impressive about the ice cream festival is that all ice cream companies donate all the ice cream, labor, scoopers, and products needed to make the event happen each year. Though they are competitors for 51 weeks of the year, during the first week of June they come together to create an event that is now known as the "unofficial start of summer" in New England.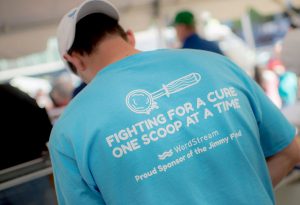 Made possible by the generous contributions of the industry's largest ice cream companies, the Scooper Bowl has raised more than $6.3 million in the past 35 years for cancer research and patient care at the world-renowned Dana-Farber Cancer Institute.
Get Your Tickets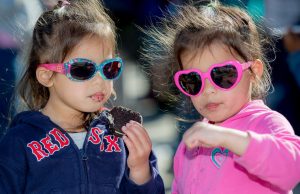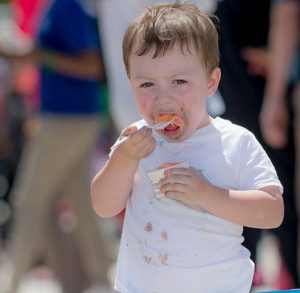 *Pricing will increase at the door – Kids under 3 are free
Whether you're a visitor to the area or professional ice-cream-eater, you play a huge part their our mission to conquer cancer.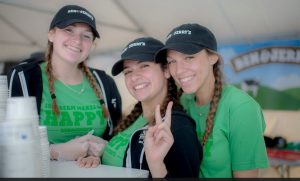 Ice Cream Flavors
Baskin-Robbins
Boston Cream Pie
Cannoli Be With You
OREO® 'n Caramel
Triple Grape Ice
Beckon Ice Cream (formerly Minus the Moo) – Thursday only, lactose-free
Vanilla
Chocolate
Espresso
Sea Salt Chocolate Chip
Mint Chip
Chocolate Candy Crunch
Strawberries & Sweet Cream
Black Raspberry
Confetti
Ben & Jerry's
Gimme Smore™
Caramel Almond Brittle non-dairy
AmeriCone Dream®
Chocolate Shake It™
Breyers
Nautral Vanilla
Oreo® Cookies & Cream
Mint Chip
Edy's
Birthday Cake
Dulce
Rainbow Sherbet
Friendly's
Triple Caramel Peanut Heaven
Hunka Chunka PB Fudge®
Rockin' Poppin'™ Cotton Candy
Cookies 'N Cream
Black Raspberry
Haagen-Dazs
Chocolate Salted Fudge Truffle Non-Dairy
Hood
Hood® New England Creamery Limited Edition Chocolate Churro
Hood® New England Creamery Limited Edition Purple Panda
Hood® Coffee Cookies 'n Cream
Hood® Chocolate Chip Cookie Dough
Lactaid – lactose-free
Lactaid® Cookies 'n Cream
Lactaid® Mint Chocolate Chip
Lactaid® Mocha Almond Chip
Lactaid® Salted Caramel
Rosev Dairy Foods
Coconut
Rum Raisin
Purple Cow
Twisted Sea Turtle
Vice Cream
Afternoon Delight
Bourbon Mash
L'Orange A Trois
Minted
Higher Grounds
Yasso

Stick Bars:

Pistachio Brittle
Fudge Brownie
Coconut Caramel
Chocolate Chip
Chocolate Peanut Butter Chip
Scoops:

Party Animal  Mint Championchip
Rolling in the Dough
Caramel Pretzelmania
Coffee Brownie Break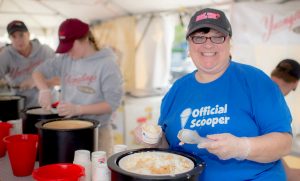 Location: City Hall Plaza, 1 City Hall Square, Boston, MA 02201
Date: June 5 – 7, 2018
Time: Noon – 8pm
scooperbowl.org
For Regional Accommodations, Restaurants & Attractions: bostonusa.com
Brunswick Rockin' Stewbilee takes place annually at Mary Ross Waterfront Park, recognizing Brunswick, Georgia as the birthplace of the original Brunswick Stew. As the oft-told tale goes, a slave cook named Jimmy Matthews created the concoction in 1828. Nearly two centuries later, the original meat – squirrel – is out and, today, chicken, is in.

Each year, cooking teams from near and far compete to see who has the best stew, in a cook-off where the culinary skills and secret recipes are challenged by amateur and professional chefs, vying for the coveted Peoples' Choice and Judges' Award.
In addition to stew tasting there will be loads of other fun family activities. The day long event begins with the 5k Road Race followed by the Pet Supplies Plus Pooch Parade, Live Entertainment, The Kid's Junior Stewbilee Central Fun Zone, Classic and Antique Car Show, Arts & Crafts displays and of course, sampling of the Best Brunswick Stew in the nation.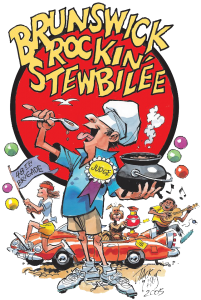 Schedule:
9am – Motor Cycle Ride
10am – Live Music – Pier Pressure
10:15am – Pooch Parade
12:15pm – Live Music – 3 Day Weekend
11am – 2pm – Brunswick Rockin' Stew Tasting
Location: Mary Ross Waterfront Park, Bay & Gloucester Street, Brunswick, GA 31520
Date: Sat, Jan 27th, 2018
Time: 9am – 2pm
Tel:  912-996-4593
stewbilee.com
For Regional Accommodations, Restaurants & Attractions: goldenisles.com
Wilson, NC Exit 121: The North Carolina Whirligig Festival is a 2-day hometown annual arts and crafts festival features arts of the region, including the giant Whirligigs created by late local artist, Vollis Simpson. Like the whimsical outsider art, the Wilson Whirligig Festival,  in Historic Downtown Wilson, is a community celebration of people and art in motion.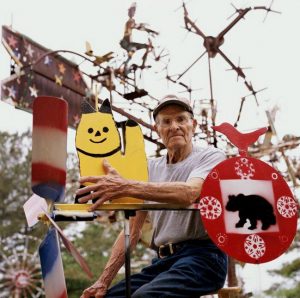 The Vollis Simpson Whirligig Park is hosting their Grand Opening the Thursday before the festival weekend, Nov. 2nd starting at 4 pm.
With Over 200+ vendors, 3 stages of live entertainment, a showcase of local and interactive art,  delicious food, beer gardens, Non-Profit organizations, free Whirli-Kidz Zone, Special events, 5K Whirli-Run, Whirli-Kidz Stage & Choir, Cup Cake Challenge, Photo Contest. New this year is a Ninja Whirligig Warrior Zone where you can meet local American Ninja Warriors, watch them compete and get a chance to test out the course yourself.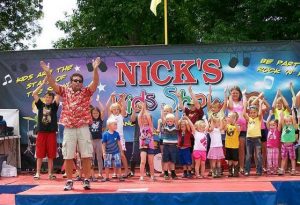 The ever popular cake dive is back, Sun @4pm: witness the festival's messiest event, a "dive" into a large 10 ft x 10 ft anniversary cake for a variety of prizes.
Touch-A-Truck is a fun event for the whole family, allowing children three + an all access pass to explore, climb and touch city of Wilson trucks and emergency response vehicles. Kids can sit in vehicles, honk the horn and talk with the equipment operators. Horn free hours will be offered throughout the day for kids with noise sensitivity.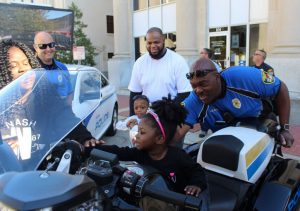 Douglas Street will transform into a space to build, create, and envision. With Brick Scholars, Greenlight, and Imagination Station Science & History Museum. Kids five + will be able to make Lego creations, even a whirligig! Showcase your creation with the onsite photo booth.
It's a colorful 2-day celebration that sparks creativity in the people of Wilson, so get inspired and take part in the community's largest celebration. (rain or shine)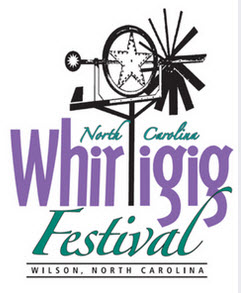 Location: Historic Downtown Wilson,NC 27893
Dates: Nov 4 – 5, 2017
Times:  Sat, Nov 4 -10 am – 5 pm , Sun, Nov 5  noon – 5 pm
Tel: 252-289-9650
whirligigfestivalnc.org
For Regional Accommodations, Restaurants & Attractions: wilson-nc.com
Walk into a medieval  fairytale and experience what a spring festival might have been like in 12th century Nottingham England. Fantasy takes flight when you step back to the past at Robin Hood's Faire. Witness singing, dancing and magic throughout the faire, listen to old world music performed live on stage and in the streets and watch Robin Hood and his Merry Men stop Prince John's villainy.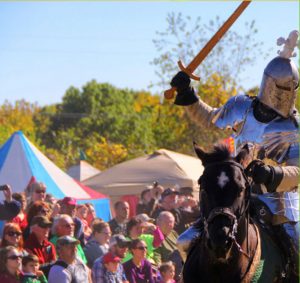 This amusing and colorful festival offers continuous themed entertainment throughout the day and some special events including:  The Mayor of Nottingham's Bingo Brunch, Princess Tea Time, Archery & Archery Tag, Opening Ceremony, Daily Tournaments, Paragon Jousting, parade, Prince John's Plot and join the Merry Men interactive show. For a complete schedule of events: robinhoodsfaire.com/shops-and-crafts/show-information/show-schedule/
The Faire has featured weekends, with activities geared to themes:
May 13, 14 – Pet Weekend– Open up a whole new world for your pet when you attend Robin Hood's Faire "Pet Weekend". Participate in daily contests with your pet to win prizes or just watch shows, shop, and enjoy the day. robinhoodsfaire.com/may-13-14-pet-weekend/
May 20-21 – Fantasy & Fairies Weekend- Anything is possible with fairy magic as visitors from a variety of places and times are pulled from the future and past to Robin Hood's Faire. Come as you are or consider dressing as a fairy or play someone from history or the future. robinhoodsfaire.com/fantasy-fairy-weekend-may-20-21/
May 27, 28, 29 – Bromance & Brew Weekend-What could be better than hanging out with your guy friends, competing against each other in manly contests, and sharing a cold craft brew? Guys will enjoy this weekend and  ladies, Sunday is a vow renewals with Friar Tuck.  robinhoodsfaire.com/bromance-brew-weekend-may-27-28-29/
Robin Hood's Faire runs every Saturday, Sunday, and Memorial Day from May 13-29, 2017 (11 am to 7pm). Tickets to the festival are available at the Faire on all days of the show. All food, drink, and games are cash only.
Location: North Haven Fairgrounds, 300 Washington Ave, North Haven, CT 06473
Dates: May 13 — 29, opened Sat, Sun & Memorial Day
Hours: 11– 7pm
Tel: 860-478-5954
robinhoodsfaire.com
For Regional Accommodations, Restaurants & Attractions: visitnewhaven.com
Head to Annapolis City Dock at the end of April and catch the Annapolis Spring Sailboat Show.  Set in the historic seaport of Annapolis,  the sixth annual in-water sailboat show kicks off the boating season with displays: catamarans, mono hulls, racing boats, family cruisers, day sailors, and inflatables—a total of over 100 new and brokerage boats.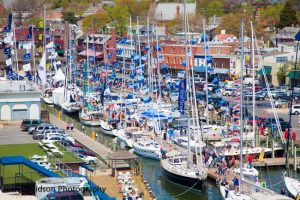 The sailboat show is for experienced and novice sailors alike, showcasing every new model present in the market, on display in the water and on land, allowing you opportunity to talk to the industry experts about buying and owing a boat. Shop for the latest in marine equipment, electronics, clothing and boating accessories at more than one hundred on-land nautical exhibits.

Cruisers University features hands-on workshops providing lessons from professionals and firsthand experience. The event will also include in-water demos, and the 3rd Annual Annapolis Junior Keelboat Regatta, where on April 29th at noon regional high school sailing teams will compete for the traveling cup.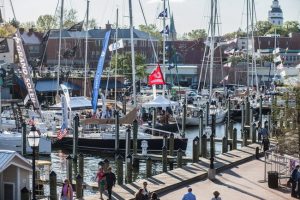 Take a break from touring boats to enjoy live music, continuous entertainment, free food and beer and wine tastings, prizes, plus magnificent water views.
This venue is a one of a kind opportunity for sailors to be with sailors. There are very few places where you will find so many sailors congregated; the Annapolis Spring Sailboat Show is one of them.
Location: City Dock, Annapolis, MD (GPS address: 1 Dock Street, Annapolis, MD 21401)
Date: April 28 – 30, 2017
Hours: Fri, Sat  10 – 6 pm, Sun 10 -5 pm
Tel: 410-268-8828
annapolisboatshows.com/annapolis-spring-sailboat-show
For Regional Accommodations, Restaurants & Attractions: visitannapolis.org
Did you ever Rumba on the Lumber? If not, you gotta get there. The whole weekend is geared towards the entire family.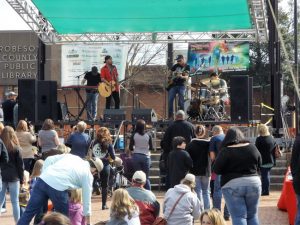 The Rumba on the Lumber Festival features  live music, Rumba Games Exhibition – a battle between local fitness fanatics, Family Fun Ride/Rodeo, vendors, arts and crafts show, and the Lumbee River EMD Free Kidz Zone –  with rock climbing, inflatable bouncer/slide, children's basketball game, a spinner mechanical ride, trackless train and a high-striker.
The annual Rumba on the Lumber Festival officially kicks off at 9 am with the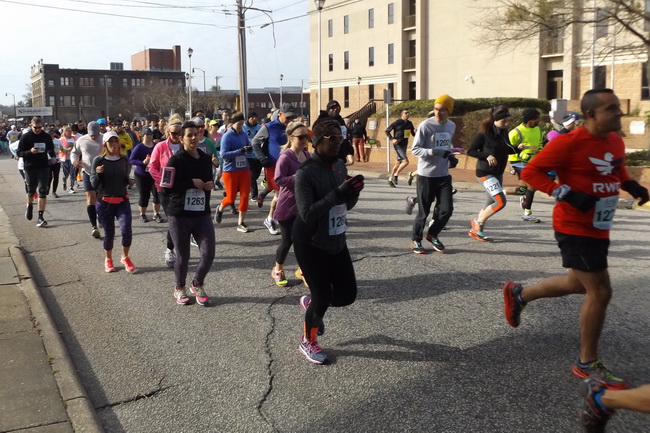 Southeastern Health 5K, 10K run described as  very flat, fast, and fun, and the Family Fun Mile starts at 10am in downtown Lumberton.
Front and center is the Bud Light North of the Border Chili cook-off.  Crowds gather from 11 – 2pm, Saturday in downtown Lumberton to get a taste of what teams are cooking. About 30 teams compete in categories like Best Tasting, Spiciest, Strangest Ingredient, Best Chili Name and Best Cooking Outfits. Costumed participants find unique ways to set themselves apart from the competition.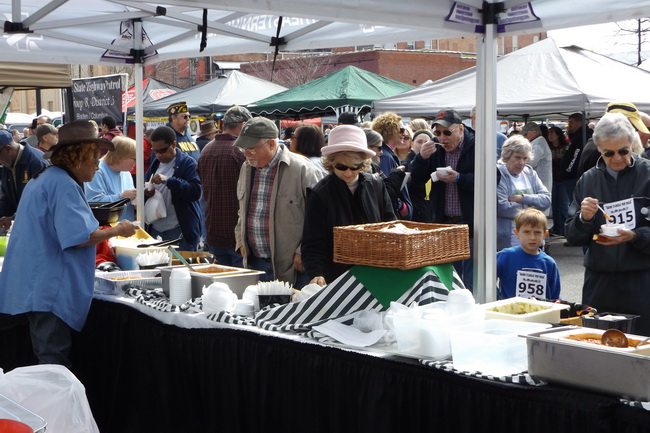 Schedule of Events:-
Saturday – March 4th:
9am – Southern Eastern Health 5K and Southeastern Health 10K
10 – 5pm – Lumbee River EMC KidZone activities at the Courthouse Plaza
10 – 5pm – Business, Craft and Food Vendors Galore
11am – Southeastern Health Family Fun Run/Walk
11 – 2pm – Bud Light North Light of the Border Chili cook-off with music by the Goldrush Band
TBA – The Rumba Games Fitness Competition
2 – 5pm – Concert at the Courthouse Plaza with the Blackwater Rhythm and Blues Band
Events on Sun March 5th:(starting at Northeast Park)
12 Noon – Yamaha of Lumberton Metric Century ( 100K Cycling Race)
1:30 – Cruzbike 20-Mile Adventure Ride
3:30 – Family Fun Ride/Rodeo
Go out and join the Lumberton community at this  FREE weekend hugely packed with entertainment and family fun.
Location:Downtown Plaza – 200 N. Elm Street, Lumberton, NC 28358
Date: Sat March 4 – Sun March 5, 2017
Time: Sat 9 – 5pm. Sun 12 – 4pm
Tel: 910-671-3876
lumberton-nc.com/event/rumba-on-the-lumber-2017
For Regional Accommodations, Restaurants & Attractions: lumberton-nc.com
Hold on to you hats racing fans, February is the return of Speedweeks at Daytona International Speedway. This nine-day motorsports adventure offers devoted race fans with an action-packed schedule of six of the most exciting races, culminating with the Daytona 500 which will showcase 59 years of history in the world's only motorsports stadium.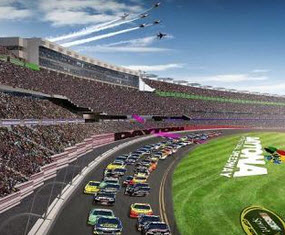 Sat, Feb. 18: Lucas Oil 200 and the Clash at Daytona -Prepare for the ultimate doubleheader with action from the ARCA Racing Series & NASCAR presents a driver pool of experienced veterans and young up-and-comers, while NASCAR rolls out a star-studded lineup to open their season.
Sun, Feb. 19: Daytona 500 Qualifying By Kroger -Every second makes a difference in the group qualifying format that determines the front row for the Daytona 500.
Thurs, Feb. 23: Can-Am Duel – With the front row of the Daytona 500 set, top drivers in the Cup Series compete to determine the rest of the starting grid
Fri, Feb. 24: NextEra Energy Resources 250 – Annually one of the most exciting races at Daytona International Speedway, this race is well-known for its long list of close finishes.
Sat, Feb. 25: PowerShares QQQ 300 – Young drivers look to make a name for themselves, while established veterans seek to gain momentum before Sunday's showcase event.
On February 26th, The Daytona 500, also known as "The Great American Race," is NASCAR's signature event. Fresh off of a sold-out crowd witnessing the closest finish in Daytona 500 history,  it's sure to be another for the record books. At a place where the timeline unfolds like the pages of history, a proud new chapter is set to be written at the "World Center of Racing."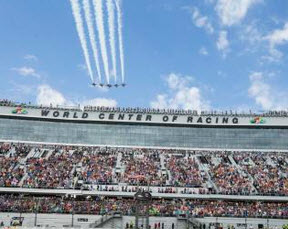 Location: Daytona International Speedway,
1801 W. International Speedway Blvd. Daytona Beach, FL 32118
Dates: Sat Feb 18 – Sun Feb 26, 2017
Times: Various
Tel: 800-PIT-SHOP
daytonainternationalspeedway.com/Events/2017/Speedweeks-At-DAYTONA/Speedweeks-At-DAYTONA.aspx
For Regional Accommodations, Restaurants & Attractions: daytonabeach.com
Monster Jam® brings high-octane entertainment to fans around the country, offering a most action-packed live event on four wheels.
Celebrating 25 years of adrenaline-fueled family amusement, Monster Jam combines spontaneous entertainment with the ultimate off-road, motorsport competition.   World-class drivers compete in front of capacity crowds in both monster truck racing and freestyle competitions.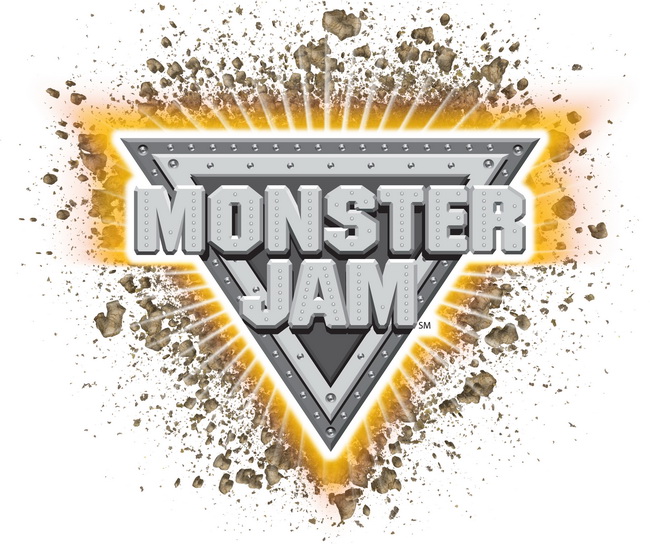 Monster Jam features some of the most recognizable trucks around including Grave Digger®, Max-DTM, El Toro Loco® and Monster Mutt®, Bad News Travels Fast, Aftershock,  Krazy Train and Mechanical Mischief.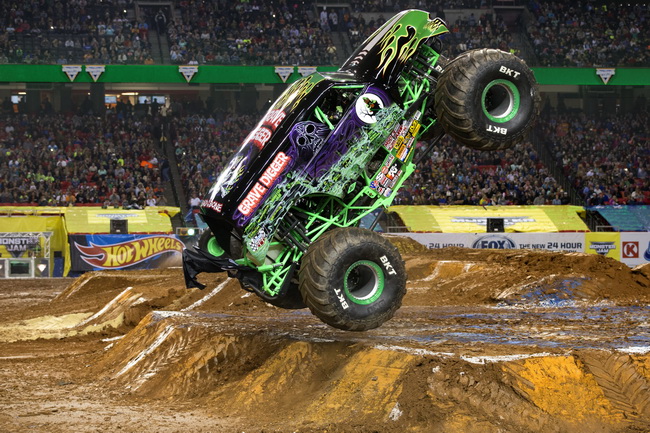 These Monster Jam scenes leave you on the edge of your seat, with competitors performing jaw-dropping displays of gravity-defying feats,  thrilling fans with freestyle, racing, donuts, wheelies and exhilarating action.
For the ultimate Monster Jam® motorsports experience, consider the Pit Party which provides unprecedented access to the Monster Jam trucks and drivers – you can meet the drivers, get their autographs, take photos and see the trucks up close. Pit Passes are sold separately in addition to your admission ticket and is available for the Saturday, February 4th 1 pm performance only.
To buy tickets: ticketmaster.com/venueartist/114999/1542376?brand=florencecc&camefrom=cfc_florence_website_MonsterJam17
photo credit: Feld Entertainment
Location: Florence Civic Center, 3300 West Radio Dr., Florence, SC 29501
Dates & Times: Friday, Feb 3rd: 7pm, Sat, Feb 4th: 1 pm & 7pm
Tel: 843-679-9417
florenceciviccenter.com
monsterjam.com
For Regional Accommodations, Restaurants & Attractions: visitflo.com
This year marks the 55th running of the Rolex 24 At Daytona. The competitive 24-hour continuous sports car race executed on the track's 3.56-mile road course is a perfect battle between machine, driver and time. This race inaugurates the three weeks of race action for Budweiser Speedweeks with great racing, carnivals, car show and live bands and other entertainment.
Since 1962, racing legends from around the world have come to Daytona to compete in a grueling 24-hour marathon. The Rolex 24 Hours of Daytona is infamously relentless on both driver and machine as sleep-deprived crews perform mechanical phenomenons. From sunrise to sunset, fans will watch drivers compete against a brigade of  adversaries that span the auto racing universe in the first IMSA WeatherTech SportsCar Championship race of the season.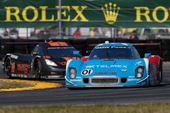 Each team is comprised of four drivers and no drivers are allowed to be in a car for more than four hours during a six-hour time frame. However, each driver must drive for at least four hours and 30 minutes throughout the 24-hour period. Crew chiefs and crew members will also rotate throughout the event.
When the 24-hour time span concludes, the team that has wheeled the most miles in each class of cars – Prototype, Prototype Challenge, GT Daytona, GT Le Mans – will win their respective divisions. The race begins at 2:40 pm on Saturday, Jan 28 and concludes on Sunday, Jan. 29 at 2:40 pm, giving it the name "24 Hours of Daytona."
For Schedule and Tickets: daytonainternationalspeedway.com/Events/2017/Rolex-24-At-DAYTONA/Schedule.aspx
Photo Credit:  Barberstock
Location: Daytona International Speedway, 1801 W. International Speedway Blvd. Daytona Beach, FL 32118
Date: Sat, Jan 28 – Sun,  Jan 29, 2017
Time:  Jan 28th -6:30AM Fanzone Opens – Jan 29th 2:40PM FINISH – 55th Rolex 24
Tel: 386-253-7223
daytonainternationalspeedway.com
For Regional Accommodations, Restaurants & Attractions: daytonabeach.com
Fall is in the air and the Darien Fall Festival is the place to be.  Enjoy the Coastal scenery at this family- friendly event, offering tons to do; food, arts, and entertainment and taking place in the picturesque setting of  downtown Darien.
The Classic Coastal Cruisers of Darien Car Show will be on display in Vernon Square, The rescue group, HART of McIntosh, will hold its Doggie Day Parade along Broad Street where you'll find costumed participants and their owners, kayakers, canoeists, and paddle boarders will compete along a 2.4-mile course from the Darien River Bridge to Fort King George Historic Site.  Be entertained by the McIntosh County Line Dancers and musical performances while Fine Arts vendors, Craft and Antique Vendors, and  Food and Drink vendors will be set up along the streets.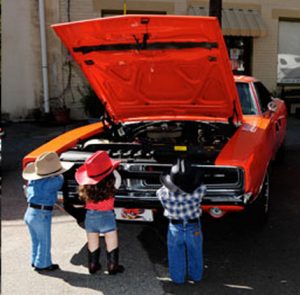 Spend the day strolling the streets of historic Darien while enjoying the arts, antiques, food, and music or watching a battle re-enactment at FortKingGeorge , the Trailhead Center -Burning of Darien;  Museum will be open and there will be horseback rides for children. Ashantilly Mansion and Print Shop will be open. There will be a Lime Burn with a talk on the history of Ashantilly, and then  a historian led walking tour through historic St. Andrews Cemetery.
Diverse outdoor demonstrations including: yard and garden art, furniture and home decor, jewelry and clothing will take place on the grounds of the Old Jail Art Center during Fall Fest. Come out and celebrate the rich history and heritage of Darien.
Location: Downtown – Darien, GA 31305
Date: Nov 5, 2016
Hours: 8am – 5pm
Tel: 912-617-7299
darienfallfest.com
For Regional Accommodations, Restaurants & Attractions: visitdarien.com