Tag Archive
activity
annual
art
artist
Canada
children
city
community
contest
country
craft
display
downtown
Drivei-95
drive i-95
drivei95
entertainment
event
family
festival
Florida
food
free
fun
game
historic
History
house
Island
live
local
Museum
music
national
North Carolina
prize
Restaurant
roadtrip
shop
show
tour
travel
travelblogger
USA
world
The first annual Make Music Connecticut, a free, wild and wonderful mix of over 250 free outdoor musical events, will make its debut on Thursday, June 21.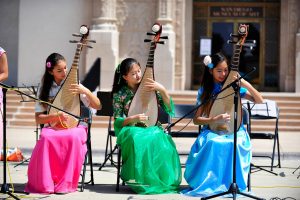 Modeled after a Parisian tradition (Fête de la Musique) that began in 1982 as a tribute to the Summer Solstice.  Each June 21st Paris is filled with musicians of all kinds performing on sidewalks, lawns, balconies, in parks, etc. for anyone to enjoy at no cost.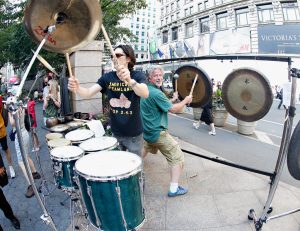 Make Music Connecticut is part of Make Music Day, a global music celebration that takes place on the summer solstice each year and brings people of all ages and skill levels together to make music. This year, more than 70 U.S. cities and the entire state of Connecticut will host thousands of Make Music performances across the country as part of the world's largest annual music event.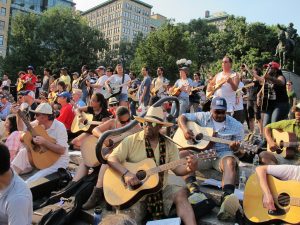 Featuring musicians of all abilities and music from any genre.  Sidewalks, parks, front porches, and public spaces throughout the region will become stages for local musicians to perform and for all to enjoy. Each region will have its own ambiance. This will be a day packed with more than 250 free musical events happening with concerts on streets, sidewalks, and parks around the state.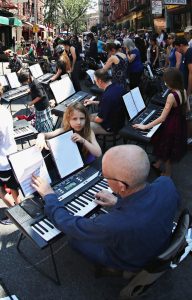 Community Jam Sessions, Dueling Drums, Battle of the Bands are some of the featured events. For a full schedule of events: MakeMusicCT.org
Location: Numerous locations throughout Southeastern CT
Date: June 21, 2018
Time: Various – see schedule
Tel: 860-460-5236
makemusicday.org/southeasternct
Dubbed the "World's Largest Motorcycle Event," Bike Week is a 10-day event filled with high-octane street festivals, concerts, motorcycle races, bike shows, rallies, manufacturer showcases and more.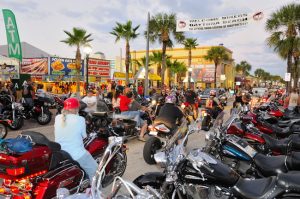 Established more than seven decades ago, nowadays over 500,000 motorcyclists make it an annual pilgrimage. Motorcycle enthusiasts from around the world enjoy spring riding in Daytona Beach along historic Main Street and Beach Streets, Scenic A1A Highway or through the best of old Florida, the Ormond Beach Scenic Loop.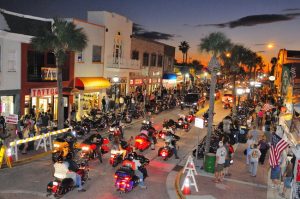 There will be celebrating at Daytona International Speedway, Bruce Rossmeyer's Destination Daytona, the U.S. 1 corridors in Daytona Beach and Ormond Beach, and at Riverfront Park in downtown Daytona Beach.
With so many events taking place, use the calendar below to make sure that you don't miss anything.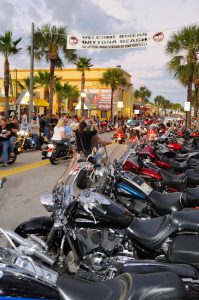 OFFICIAL BIKE WEEK CALENDAR OF EVENTS:
Photo Credits: Daytona Beach Area CVB
Location: Various
Dates: March 9 – 18, 2018
Times: various
Tel: 386-255-0981
officialbikeweek.com
For Regional Accommodations, Restaurants & Attractions: daytonabeach.com
Rumba on the Lumber 2018, a festival of food, movement, music and the arts, consisting of two days of events in historic downtown Lumberton with over 4000 people in  attendance.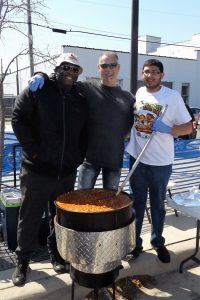 Many wonderful annual events will once again be front and center, including: The Rumba on the Lumber Festival with live music, vendors, Rumba Cross fit Games Exhibition, and the Lumbee River EMC Free Kidzone, 5K, 10K, fun run/walk, 100K ride, 20-Mile adventure ride,  Chili Cookoff and a bicycle rodeo.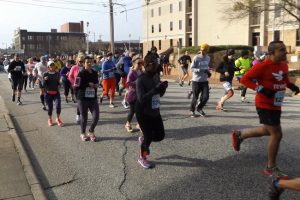 Many festival-goers agree, it's all about the chili. More than two dozen teams bring their most coveted recipes. Teams prepare a minimum of 10 gallons of chili and dole out free samples of their creations. The teams will be competing for prizes including the best tasting, Spiciest Chili, Strangest ingredient and Best chili cooking outfits. Don't miss the fun!
Saturday- Downtown Plaza/ 3rd Street:
Francophiles and Lafayette enthusiasts, this concert is for you.  On Jan. 11, the Fayetteville Symphony will explore the area's heritage with the concert "The French Connection." The first chamber concert of the season at St. John's Episcopal Church will feature the Fayetteville Symphony String Quartet as they perform Ravel's String Quartet, a piece that is a cornerstone composition of French Impressionism.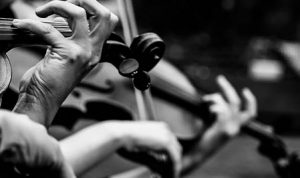 Founded in 1956, the Fayetteville Symphony Orchestra holds the distinction of being the oldest continuously-funded community orchestra in North Carolina. Fifty-one years later, their mission remains: To Educate. To Entertain. To Inspire.
Location: St. John's Episcopal Church, 302 Green Street, Fayetteville, NC 28301
Date: Thurs, Jan 11, 2018
Time: 7:30 – 9:30 pm
Tel: 910-433-4690
www.fayettevillesymphony.org/2017-2018-concerts
For Regional Accommodations, Restaurants & Attractions: visitfayettevillenc.com
The 10th Annual Eastern Carolina BBQ Throwdown is a professional cooking competition based on KCBS categories (chicken, pork ribs, pork & beef brisket). Awards include Grand Champion, Reserved Grand Champion, and People's Choice Award. Cash awards, trophies and plaques awarded up to 10th place in each category. There will be 58 opportunities to win.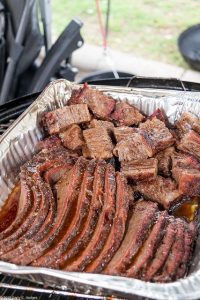 The Friday night Kick Off Party includes a Kick Off Concert featuring Who's Bad- The Ultimate Michael Jackson tribute band  held in downtown Rocky Mount. KCBS representatives will be present and competition judging starts at noon on Saturday, October 14, using the blind judging technique. This is a party you don't want to miss, with plenty of delicious food, beverages, and great entertainment. Bring your lawn chairs or blankets and come have some fun.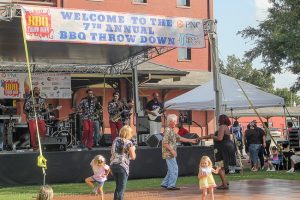 Schedule of Events:

Friday & Saturday, October 13-14, 2017
10th annual Eastern Carolina BBQ Throw Down (Competition)
Includes: People Choice
Friday, October 13th (12pm – 8:30 pm)
BBQ Kick Off Party (Train Station Lawn) 5:00 pm – 8:30 pm
Who's Bad Michael Jackson tribute band 6:30 pm (Train Station Lawn)
Saturday, October 14th (10:00 am – 6 pm)
Food Vendors, Commercial Vendors, Exhibitors, Live Music
Location: 101 Coastline St, Downtown Rocky Mount,NC  27804 – in front of the Helen P. Gay Historic Rocky Mount Train Station
Date & Time: Fri, Oct. 13 – Sat, Oct. 14, 2017
Time: Fri 12 pm – 8 pm, Sat 10 am – 6 pm
Tel: 252-972-1159
downtownrockymount.com/events/eastern-carolina-bbq-throwdown
For Regional Accommodations, Restaurants & Attractions: rockymounttravel.com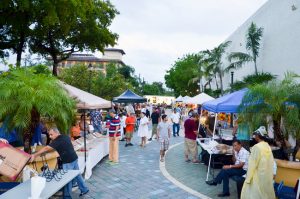 Miami, FL Exit 1B: Little Havana is a true reflection of Hispanic culture. As you approach the heart of the neighborhood at SW 8th Street—known as Calle Ocho by the locals; the geographical, historical and emotional heart of the Miami Cuban exile community,  you may feel you've been transported to another time and place. Go there for authentic Cuban fare, a strong cafecito, a good Cuban cigar, Latin festivals or a fierce game of dominoes. From salsa-dancing and art exhibits, to a historic movie theater, concerts, Little Havana uncovers a thriving arts and culture scene with a distinctly Cuban flair.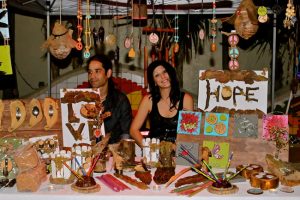 Experience Little Havana by partaking in the Cuban culture at Viernes Culturales (Cultural Fridays), Little Havana's popular vibrant art and culture festival, taking place on the last Friday of every month, from 7 to 11 pm on SW 8th Street (Calle Ocho) between 13th and 17th Avenues. It promises to be a fun-filled event for the whole family.
Enjoy live music, dancing under the stars, discover works by local artists and artisans in and around iconic Domino Plaza on SW 8th Street and SW 15th Avenue, contemporary and historic artworks at the many fine art galleries, domino games, cigar rollers, local arts and crafts, all while taking in the flavor and ethnic diversity that Little Havana has to offer.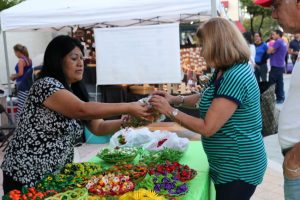 Get the sense of this tight knit community by taking advantage of the Free Little Havana Walking Tour.  Dr. Paul George has developed 12 different tours of the surrounding neighborhoods and this historic walking tour experience brings a unique and different audience from all parts of South Florida. Meet in front of the Tower Theater (1508 SW 8th St.) @ 7 PM, Free, no reservations required.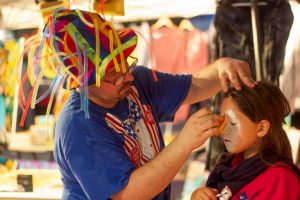 Free Trolley Service : The City of Miami takes you for free on the Miami Trolley leaving from the Mary Brickell Village and the Brickell Metrorail/Metromover Station to the heart of the Viernes Culturales festival every 15 minutes, starting at 6:30 pm.
Location: Along Southwest 8th Street from 13th to 17th avenues, Miami, FL 33135
Date: Fri, June 30 2017 (Later 2017 Dates: 7/28, 8/25, 9/29, 10/27, 11/24, 12/29)
Hours: 7 – 11 pm
Tel: 305-643-5500
viernesculturales.org/mainvc/
For Regional Accommodations, Restaurants & Attractions: miamiandbeaches.com
Jeep enthusiasts celebrate a passion for off-road vehicles over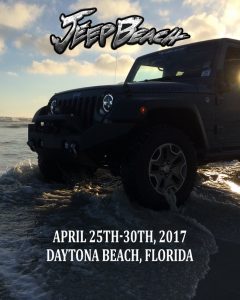 five days of family-friendly fun for Jeep owners. The Jeep Beach event has become the largest Jeep only five-day event in the southeast USA and is held each April in Daytona Beach, Florida to raise much needed funds for worthwhile local and national charities.
Thousands are expected at Daytona Beach and The World Center of Racing, the Daytona International Speedway for this unique Jeep Extravaganza.  Jeep Beach attracts Jeepers and Jeep Industry Vendors from all over the USA, Canada, and even overseas.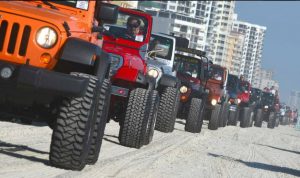 While appreciating the great weather with like-minded Jeep aficionados, enjoy and partake in the many festivities including: obstacle courses for all levels of drivers, largest Jeep specific vendor show, Beachside Mainstreet Cruise In, clean up at the Jeep-shining show, Pirate Night Themed Kick-off party, Scavenger Hunt, Off Site Trail Rides, Beachside Concert, Block Party and Fireworks, and $150,000 in Raffle Prizes.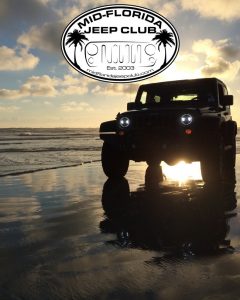 Location: City wide Daytona Beach, FL 32118
Dates: April 25 – 30, 2017
Hours: For dates & times of specific events: jeepbeach.com/schedule-events
jeepbeach.com
For Regional Accommodations, Restaurants & Attractions: daytonabeach.com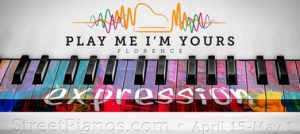 Florence, SC Exit 160: No, you're not seeing things, those randomly placed pianos throughout Florence are part of Play Me, I'm Yours, an initiative of a worldwide street piano project, geared to interconnect people in the community by "expressing themselves"  by bringing pianos to the people and music to the streets.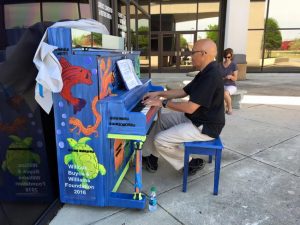 Dozens of Pianos will be located all over Florence and Lake City, and will remain available until May 7, positioned for everyone to play and enjoy on streets, in parks, squares, markets and other public places. Play Me, I'm Yours invites the public to engage with, participate and take ownership of their urban environment. Decorated and personalized by local artists and community groups, the street pianos create a place of exchange and an opportunity for people to connect.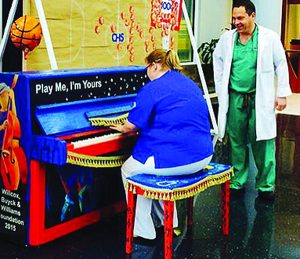 Touring internationally since 2008, Play Me, I'm Yours was created by British artist Luke Jerram. More than 1500 pianos have now been installed in over 50 cities across the globe, from London to Lima, bearing the simple invitation Play Me, I'm Yours. The project has already reached more than ten million people worldwide.
An opening-night festival will be held April 21 in the Willcox Plaza on West Evans Street. The event will include a dueling pianist team and a "Paint a Piano" tent for young artists. Don't miss the featured noon concerts on various instruments by local pianists.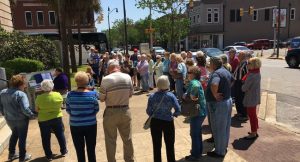 Location: Florence, SC
Date: Fri, April 21 – Sun, May 7, 2017
Tel: 843-260-6210
streetpianos.com/florence2017
For Regional accommodations, Restaurants & Attractions: visitflo.com
Light City is a FREE festival that transforms Baltimore with large-scale light installations, performances, music and innovation. Central to Light City is the BGE Light Art Walk along Baltimore's Inner Harbor, featuring more than 50 attractions including visual arts such as illuminated sculptures, projections, interactive technologies, performances, concerts, food vendors and a children's area.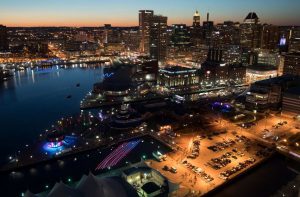 Performance artists bring Light City to life with entertaining acts including fire (a showcase of fire and LED performances utilizing dance, flow arts, circus arts, and music), illuminated puppets, projections, stilt walkers, dance, musical entertainment at the Inner Harbor Amphitheater and along the BGE Light Art Walk.
Inner Harbor Skyline Photo Courtesy of Baltimore Office of Promotion and Arts
Music is a major attraction at Light City. The festival features a full schedule of FREE concerts including local, regional and renowned DJs, bands and musicians across every genre.
Families can visit Mini Light City in Pierce's Park for hands-on, illuminated craft activities in a youth makers' tent, children's entertainers and whimsical snacks such as lighted cotton candy. The park is home to a sound garden by artist David Hess.
Congregation_KMA_Photo by: Tom Wexler
From the south shore of the Inner Harbor to Harbor East, festival -goers can explore 1.5 miles of world-class installations – all free, accessible and open to the public.
Attendees of the Light City Baltimore festival are encouraged to download the free app prior to their visit to see all that the festival has to offer including the festival map, schedule and general festival information. lightcity.org/light-city-baltimore-app
The Pool  Photo by Jen Lewin.
Location: Baltimore's Inner Harbor – lightcity.org/map
Date: Fri, Mar 31 – Sat, Apr 8, 2017
Hours: lightcity.org/schedule
Tel: 410-752-8632
lightcity.org
For Regional Accommodations, Restaurants & Attractions: visitbaltimore.org
Did you ever Rumba on the Lumber? If not, you gotta get there. The whole weekend is geared towards the entire family.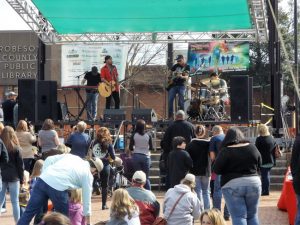 The Rumba on the Lumber Festival features  live music, Rumba Games Exhibition – a battle between local fitness fanatics, Family Fun Ride/Rodeo, vendors, arts and crafts show, and the Lumbee River EMD Free Kidz Zone –  with rock climbing, inflatable bouncer/slide, children's basketball game, a spinner mechanical ride, trackless train and a high-striker.
The annual Rumba on the Lumber Festival officially kicks off at 9 am with the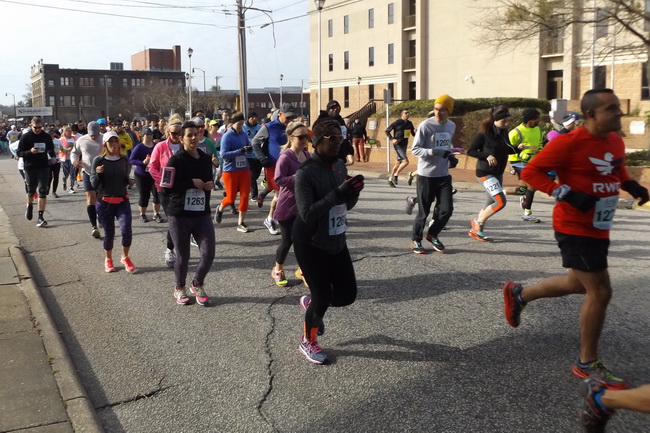 Southeastern Health 5K, 10K run described as  very flat, fast, and fun, and the Family Fun Mile starts at 10am in downtown Lumberton.
Front and center is the Bud Light North of the Border Chili cook-off.  Crowds gather from 11 – 2pm, Saturday in downtown Lumberton to get a taste of what teams are cooking. About 30 teams compete in categories like Best Tasting, Spiciest, Strangest Ingredient, Best Chili Name and Best Cooking Outfits. Costumed participants find unique ways to set themselves apart from the competition.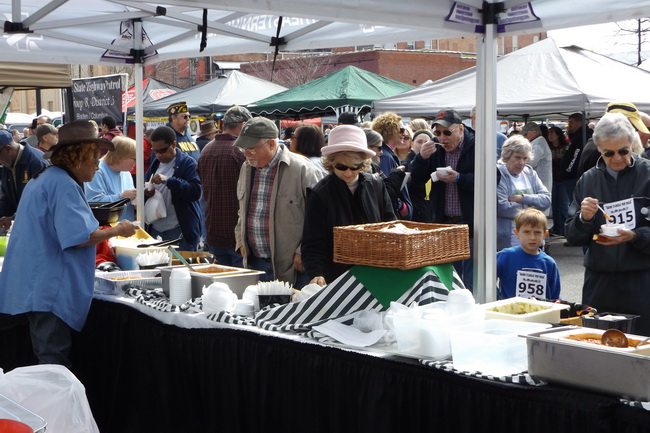 Schedule of Events:-
Saturday – March 4th:
9am – Southern Eastern Health 5K and Southeastern Health 10K
10 – 5pm – Lumbee River EMC KidZone activities at the Courthouse Plaza
10 – 5pm – Business, Craft and Food Vendors Galore
11am – Southeastern Health Family Fun Run/Walk
11 – 2pm – Bud Light North Light of the Border Chili cook-off with music by the Goldrush Band
TBA – The Rumba Games Fitness Competition
2 – 5pm – Concert at the Courthouse Plaza with the Blackwater Rhythm and Blues Band
Events on Sun March 5th:(starting at Northeast Park)
12 Noon – Yamaha of Lumberton Metric Century ( 100K Cycling Race)
1:30 – Cruzbike 20-Mile Adventure Ride
3:30 – Family Fun Ride/Rodeo
Go out and join the Lumberton community at this  FREE weekend hugely packed with entertainment and family fun.
Location:Downtown Plaza – 200 N. Elm Street, Lumberton, NC 28358
Date: Sat March 4 – Sun March 5, 2017
Time: Sat 9 – 5pm. Sun 12 – 4pm
Tel: 910-671-3876
lumberton-nc.com/event/rumba-on-the-lumber-2017
For Regional Accommodations, Restaurants & Attractions: lumberton-nc.com