Tag Archive
activity
art
artist
Canada
children
city
community
contest
country
craft
display
downtown
Drivei-95
drive i-95
drivei95
entertainment
event
family
festival
Florida
food
free
fun
game
historic
History
house
Island
live
local
Museum
music
national
North Carolina
performance
prize
Restaurant
roadtrip
shop
show
tour
travel
travelblogger
USA
world
Tiny houses have become a huge thing, checkout the Mid-Atlantic Tiny House Expo and see why. It's all about simpler living in a smaller, more efficient space.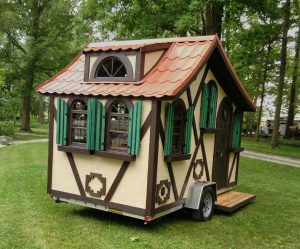 Tiny house living is a social movement in which people decide to downsize the space they live in. It's all about simpler living in a smaller, more efficient space. A typical tiny house is about 100 – 400 square feet, and come in all shapes and constructions. Building a tiny house costs significantly less than purchasing a traditional house, and are generally eco-friendly; reducing your impact on the environment and lowering energy costs.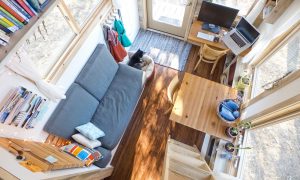 Whether your curious or serious, attendees will be able to see the latest trends in tiny living.  Two action packed days, learning from builders, project experts and lifestyle authors at the educational conferences or panel discussions and meet other tiny house enthusiasts. See the latest in finished THOWS and shells, trailer frames, building materials, plans, products, furnishings and  appliances, and anything else you could possibly need or want to know about tiny houses. Parking FREE.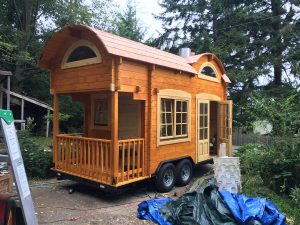 To buy tickets: tinyhouseexpos.com/tickets/#va-show-ticket-sales
If you can't make this exhibition, there will be another one at: Howard County Fairgrounds, West Friendship, MD on October 6-7, 2018
Location: Fredericksburg Expo and Conference Center, 2371 Carl D. Silver Parkway
Fredericksburg, Virginia 22401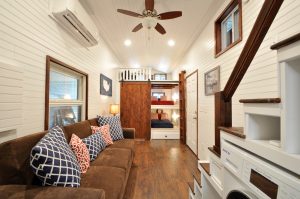 Date: May 12 – 13, 2018
Time: 10am – 5pm
Tel: 301-775-1363
tinyhouseexpos.com
For Regional Accommodations, Restaurants & Attractions: visitfred.com
DeWayne's – Would you believe this amazing gift, clothes and garden decor shop started out as a pumpkin stand? DeWayne persevered with his produce stand after having to move it 3 times. What began as DeWayne's Country Garden in 1991 has transitioned through the years to become known as simply… DeWayne's.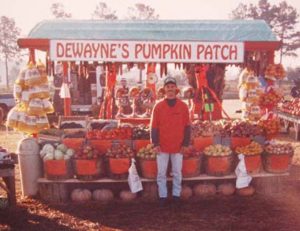 Nowadays it has grown and grown beyond the trolls, birdbaths, gargoyles, trellises, fountains, bears and benches outside. It is a destination for shoppers to experience the gift shop, garden center, ladies clothing boutique, menswear and Christmas Land.
DeWayne's is celebrating the completion of a two-year construction project, a 23,500 sq ft expansion and 9,000 sq ft renovation. The final phase is the redesign and expansion of existing space into a larger women's clothing Boutique along with a new customer service / checkout area.
The new space allows for the amplification of The Boutique to incorporate more complimenting brands and product trends to the existing lines, including ladies clothing, footwear, jewelry, handbags & accessories. With an outstanding knack of seeking out the hottest and most desired brands, shoppers will love their assortment, including: Alex and Ani, Brighton, Jack Rogers, Dansko, Hobo, Joseph Ribkoff, Hatley, Escapada and Clara Son Woo . You can also buy paper goods, soap, candles and flags.
DeWayne's family owned business provides customers with a unique shopping experience in over 40,000 sq ft of specialty retailing. Exceptional Customer Service, amazing selection and an unforgettable experience await you.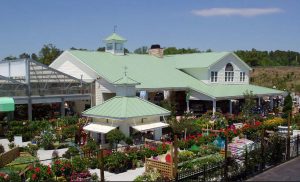 Location: DeWayne's – 1575 Outlet Center Dr, Selma, NC 27576
Hours: Mon – Fri 9:30– 7pm, Sat 9 – 7:30pm, Sun 10 – 6pm
Tel: 919-202-8471
dewaynes.com
For Regional Accommodations, Restaurants & Attractions: johnstoncountync.org
Etienne Verrier was chief engineer for Fortress Louisbourg from 1725 to 1745 and lived here, in one of the most imposing homes. The military engineers were town planners, architects and construction engineers. They laid out the streets, planned the fortifications, designed all the colony's public buildings and influenced military tactics in the sieges. He was wealthy enough to be able to serve cocoa to his guests. A pound of cocoa cost the same as a pair or shoes. The cocoa was served hot with spices and sugar and was used medicinally and for warmth and strength.