Tag Archive
activity
architecture
art
artist
Austria
Canada
children
city
CostSaver
display
downtown
drive i-95
Drivei-95
entertainment
Europe
event
exhibit
family
festival
Florida
food
free
fun
historic
History
landmark
live
local
London
Museum
music
Ontario
roadtrip
shop
show
sights
sightseeing
tour
tourist
Trafalgar
travel
travelblogger
USA
view
world
Is there a place that can be more synonymous to Halloween then Salem, Massachusetts?  Throughout the entire month of October visitors of all ages flock there for the ultimate Halloween experience. Whether it's haunted houses, historic landmarks, costume parties, ghost tours, historic tours, events, psychic and tarot readings, witch and magical shops, Salem's Haunted Happenings, a festive celebration of Halloween and fall in New England, offers a plethora of unique one of a kind Halloween experiences.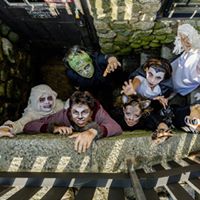 Oct 13th:
12th Annual Witch City 5K Road Race– Salem Willows Park 167 Fort Ave. 9:00 am. 12th Annual Witch City 5K Road Race. Run through Boo-tiful Historic Salem. Get your best running costume ready for this annual Salem Haunted Happenings Event. A great way to begin your day of Halloween fun in Salem. Let the kids join the Halloween costume fun with the Spooktacular Kids Broom Dash. Post-race awards, costume contest, music, photos, refreshments and more. Witch City 5K
Haunted Harmonies A Capella Festival – Haunted Harmonies is a one day A Cappella Festival. Vocal Group Competition-2pm, Tabernacle Church (50 Washington St.) Free and open to the public. Street Singing-4:30pm-6pm, Essex Street Pedestrian Mall. Free. Evening Concert-7:30pm, Tabernacle Church (50 Washington St.) See website for tickets. Haunted Harmonies
Howl-O-Ween Costumed Pet Parade – Derby Wharf, Salem Maritime Historic Site, 160 Derby St. 1 pm-2:30 pm. The event will include plenty of fun and games and a parade and costume contest with prizes. The event is free, though attendees wishing to participate in the parade will be asked to register. Further details: Howl-O-Ween Parade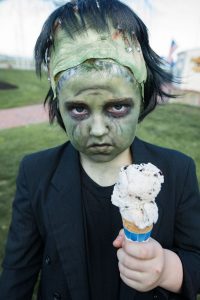 Dark Of Night At Pioneer Village– Pioneer Village, West Ave. – Forest River Park.  Starting at 7pm. In candle-lit cottages at the dark forest's edge, ghostly tales are told. An annual event for those lucky enough to experience the village in October. Seating is limited. Parking is free. Schedule and ticket purchase: Dark Of Night
Oct 14th: MDA Halloween Witch Ride- 11am. Scenic ride from Boston Harley-Davidson at 649 Squire Rd. in Revere to Shetland Park in Salem. All bikes welcome. Register
Oct 19th: Tony Moran At Count Orlok's – Oct. 19, Oct 2o, Oct 21 – Count Orlok's Nightmare Gallery 217 Essex St. (978) 740-0500 Special celebrity guest Tony Moran, known as the face of Michael Myers in the film "Halloween" will be appearing at Count Orlok's for a meet and greet and autographs. Count Orlok's Nightmare Gallery
Oct 20th: Haunted Grace – Phantom of the Opera – Grace Episcopal Church, 385 Essex St. 7:30-9:30pm. Love Gothic buildings and silent movies accompanied by spooky organ music? Haunted Grace is back with a chance to watch the original 1925 Phantom of the Opera with a live soundtrack played on the organ at local Gothic Grace Church. Info and tickets
Jerry's Fright Fair – Oct 20, Oct 21, Oct 27, Oct 28- 301 Essex St. 10am-7pm. 2 floors of vendors/artists selling mostly Halloween themed merchandise, artwork, jewelry, crafts and more! Info
An Evening with Edgar Allan Poe– Remix Church, 9 Church St – 6-7 pm  special guest, the dearly departed Edgar Allan Poe returns to Salem in a theatrically eerie setting, performing dramatic readings of "The Raven" and "A Tell-Tale Heart." Mister Poe will answer all your deepest, darkest questions about his life, his work and his mysterious death. Information and tickets
Oct 21: Trick Or Treat On The Wharf – Pickering Wharf, Derby St. at Congress St.  5pm to 7pm  Join the businesses on Pickering Wharf for this annual event that is free and open to the public. Children can give their costumes a test run at Pickering Wharf in Salem – participating establishments will be offering treats for kids.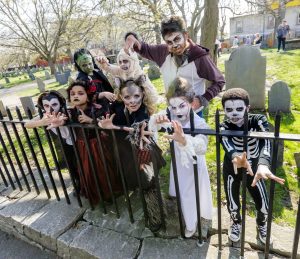 Oct 27: Devils Chase 6.66 Miler and Creepy Clown 3.33 Miler – Soccer Field, Salem Willows, Salem, Ma. (Other Side of 129 Fort Ave)  6:30am registration – 8am start time. The Devils Chase 6.66 Mile Run, named to the Top Nine Costume Runs in the World, is the best and most unique event you will run in all year long. 98% of participants dress up in devil-themed costumes. New this year,  a 3.33 Miler for our runners that want the same fun of the Devils Chase 6.66 Miler with half the run. People from all over the world venture to Historic Salem for one hell of a good time and a great run past a variety of Salem's well known landmarks.  Devil's Chase and Creepy Clown 3.33
Tales at the Witch House – The Witch House  310 Essex St. 978-744-8815. Starting at 7pm. Don't miss a macabre tales of superstition and murder. Move through the darkened rooms of the Witch House by lantern light as the story is performed by costumed actors. Stories begin every half hour and last about a half hour.  Tales At The Witch House
Haunted Grace – Nosferatu – Grace Episcopal Church, 385 Essex St. 7:30-9:30pm. Love Gothic buildings and silent movies accompanied by spooky organ music? Haunted Grace is back with a chance to watch the original 1922 Nosferatu with a live soundtrack played on the organ at local Gothic Grace Church. Info and tickets
Oct 31: 27th Annual TNW Samhain Witches Circle – The Temple of Nine Wells -ATC Ceremony at Gallows Hill Park, 5:30pm-7:30pm. Members of the Temple of Nine Wells Community, local Witches and Pagans and visitors from all over the world will gather at Gallows Hill park on Samhain Night. Dress warmly and walk with them to the site at 4:30pm from NU AEON at 88 Wharf St. After the rite, return to the heart of downtown Salem in the annual Commemorative Candle Light Walk.  Samhain Witches Circle
Closing Fireworks Display – 10:15pm Washington St./Bridge St. Overpass. Official conclusion of Salem's Halloween celebration.
On Going Events:


Imprisoned! 1692 : Essex National Heritage Area, 35 St. Peter. St. Weekends in October. Experience the horrors of the Old Witch Gaol (jail), the actual location where many accused were held during the infamous trials. There's no turning back now. On the eve of the deadliest night of the Witch Trials, the jailer will guide you to hear the stories of the convicted and their final pleas. Their fate has been chosen, but is it deserved? They will let you come to your own conclusions. Information and tickets
Witchery – Musical Play Written Just for Salem: Ames Hall, YMCA, 290 Essex St. 800-838-3006 Fridays Oct. 5 & 12 – 7pm; Saturdays Oct. 6 & 13 – 2pm & 7pm; Sundays Oct. 7 & 14 – 2pm. Witchery is a live, fun filled musical play. A lost little witch falls off her mother's broomstick on Halloween night into the land of Salem Massachusetts. Let's all help the witches, warlocks, ghosts and turkeys find her, in this fun musical for all ages. Live actors, Live music. Witchery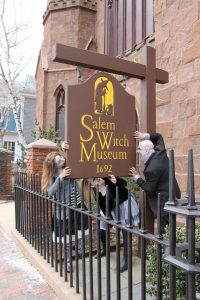 Salem Witch Museum 19 1/2 Washington Square North 978-744-1692 – Do you believe in witchcraft? At this museum get an understanding into the complex perception of witches, "from midwives and healers to witch hunts and Wiccans." Salem's most visited museum presents the witch hysteria of 1692 in an educational, thought-provoking, and a bit spooky way. You'll learn about the event leading up to the witch trials, and what life was like in Salem.salemwitchmuseum
The Tarot Experience – Moon Witch: The Witchery, 61 Wharf St. 339-203-1307  This October, immerse yourself in The Mysteries! Moon Witch is their latest Tarot Experience event, featuring live music, performance, spoken word and video. Explore witchcraft & moon magick along with themes from the tarot in new and thought-provoking ways.​ Running time is about 30 minutes. Moon Witch is a 13+ event. Schedule and tickets: Moon Witch
The Salem Haunted Magic Show – Hysteria: Oddities!: St. Peter's Church Hall Theater, 24 Saint Peter's St. September 29-November 2. A New Live 75 minute show HYSTERIA: Oddities! A unique blend of inconceivable magic, bizarre demonstrations of mind reading, wild comedy, and interactive audience participation. The show focuses on the mysterious and sometimes frightening world of the circus sideshow with incredible demonstrations of bizarre and scary magic, along with classic sideshow stunts like walking on broken glass, swallowing swords, beds of nails and eating lightbulbs . Showtimes and tickets: Salem Haunted Magic Show
Witch Mansion: 186-1 Essex Street, Museum Place Mall  978-825-1300 – Witch Mansion claims to be Salem's scariest haunted attraction. Built by a professional haunted house design firm, this eerie adventure is guaranteed to give you Chills and Thrills. Along with high-tech animations and creepy ghost illusions in 4D. You won't believe your eyes as you enter a twilight world of ghosts, beasts and banshees.  Witch Mansion
House Of Seven Gables October Performances:  October 5-27, House Of 7 Gables – 115 Derby St. 978-744-0991.SPIRITS OF THE GABLES:Get swept into Hawthorne's tale of guilt, greed and revenge as the characters from The House of the Seven Gables (1851), come to life and recount their stories while you walk through the very house that inspired Hawthorne's timeless novel. LEGACY OF THE HANGING JUDGE: Legacy of the Hanging Judge takes visitors back through Nathaniel Hawthorne's birth home to the events of the infamous Salem Witch Trials, through the eyes of the author, whose own ancestor, Judge John Hathorne had a hand to play in the tragic events of 1692. Performances begin every ten minutes in The Nathaniel Hawthorne birth house and last approximately 35 minutes. Last performance begins at closing. Combination tickets available. Reservations highly recommended. October Nights At The Gables

Whether you go by broom, by trolley or by foot, abandon all hope and surrender to the spell of Salem! There's nothing quite like spending Halloween in Salem, always jam packed with fun and spooky things to do.
Dates: Various
Times: Various
hauntedhappenings.org
For Regional Accommodations, Restaurants & Attractions: bostonusa.com
Photo Credit: John Andrews Photography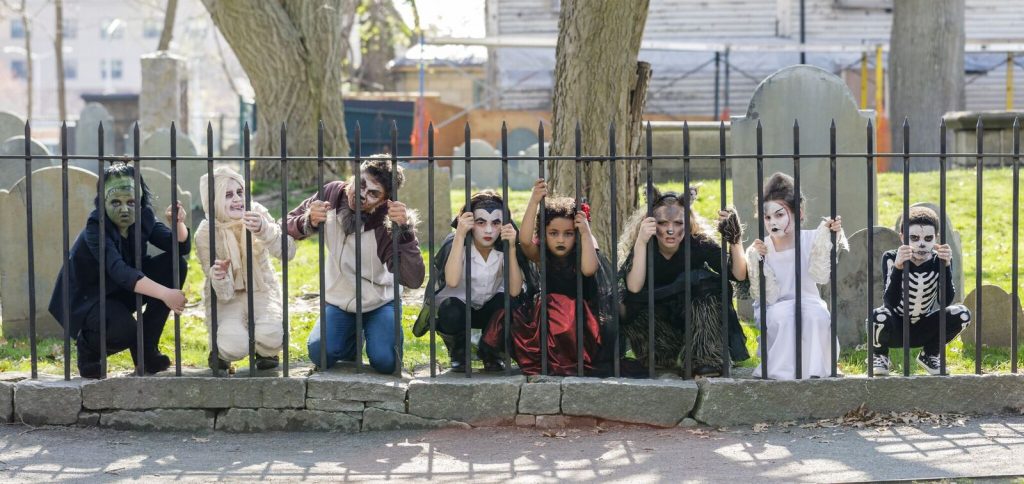 Calling all dachshunds, wiener wannabes, dachshund lovers and friends…A Cape Cod tradition continues on Main Street, celebrating everything dachshund in charming Historic Barnstable Village.
Cape Cod Doxie Day invites you to join the first ever Wiener Waddle and Waggin' Parade dachshunds in costume and decorated wagons, strollers and carts, are encouraged. Prizes will be awarded for best costume, best wagging and best waddle. Cheer on your favorite doxie in the Doxie Dash.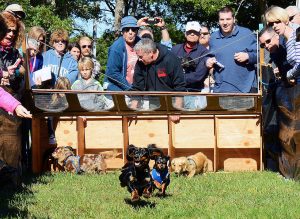 Bring Fido and help celebrate everything dachshund. Enjoy the many contest including longest doxie, teeniest weenie, best trick to name a few. Enter competitions to win prizes and bragging rights.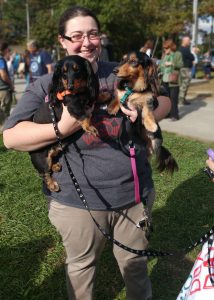 Fun for the whole family including the furry ones. Come on out and sing the official Dachs-song, mingle and meet other doxies to benefit local animal organizations. Take photos with the mini Oscar Mayer Wienermobile, and partake in the Blessing of the animals, and stop by the ask-a-vet table. There will be raffles,  silent auction and more.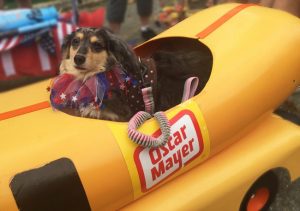 All well-behaved, on-leash dogs are welcome at Cape Cod Doxie Day. Admission is FREE and plenty of FREE parking.  Rain Date Sunday, September 30th.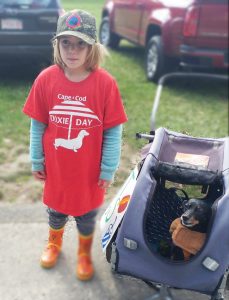 Proceeds from Cape Cod Doxie Day 2018 will benefit The Sampson Fund which helps pet owners pay for critical vet care bills which they would not have the means to do so without assistance (https://www.sampsonfund.org). They will be collecting donations packaged pet food and cat litter for Cape Cod Disaster Animal Response Team (CCDART) http://www.ccdart.org 
Location: Barnstable Village, Behind the Barnstable Courthouse, 3195 Main Street, Barnstable, MA 02630
Date: Sat, Sep 29, 2018
Time: Noon til 3pm
Tel: 508-362-8986
ccdoxieday.com
For Regional Accommodations, Restaurants & Attractions: capecodchamber.org
 For some good wholesome family fun you aren't going to want to miss the 73rd Annual Howard County Fair. An American tradition,  the fair is a celebration of Howard County's farming past and present.
The Howard County Fair offers something for all ages including: interactive exhibits, livestock exhibits, agricultural displays, petting zoo, contests, entertainment, amusement rides and games, food and loads of family-oriented fun.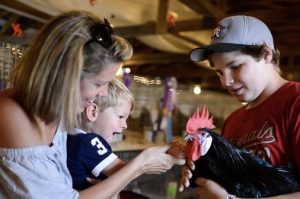 Featured events at the fair are: horse shows, pony rides, Antique tractor pulls, and livestock competitions, 4-H shows/exhibits, Demo Derby, Rodeo, Horse-Pulling Contest, Antique Automobile Show, Pie Eating Contest, Pig Races, Bingo, AG Displays and Farm produce. Enjoy some of the area's best live music, from rock and country, to bluegrass.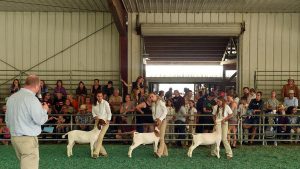 Schedule of Some Featured Events:
Pig Races – 12pm, 3pm, 6pm, & 8pm
Bingo Hall – Opens Daily at 6pm
Pony Rides – 10am – 10pm
AG Displays – Daily
Farm Produce – Daily
Mule Pulling Contest First Sat @ 9am
Coon Mule Jump – immediately after the Mule Pulling Contest
Horse Pulling Contest – First Sat- @ 10am
Antique Tractor Pull – First Sat @ 4pm
Draft Horse & Mule Show – Sun @ 8:30 am
Pretty Animal Contest – Sun @ 11am
Pie Eating Contest-Sun @ 12:30
Sheep Dog Demonstrations – Sun – 4, 6, & 8pm.
Kids and Critters – Barn Hours @ 10:30 am – 2pm & 4pm – 8:30pm
Parade of Floats -Sat, Aug 11 @ 5pm
Auto Demolition Derby#1– Wed, Aug 8 @ 7pm
Auto Demolition Derby#2 – Sat, Aug 11@ 6pm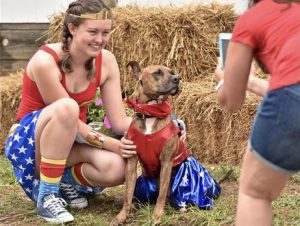 For a complete schedule of events: HowardCountyFair.org
Family time that's  so much fun and affordable. Parking for the Howard County Fair is always FREE!
Location: Howard County Fairgrounds, 2210 Fairgrounds Rd, West Friendship, MD 21794
Date: Aug 4th – 11th, 2018
Time: daily from 8am – 11pm
Tel: 410-442-1022
howardcountyfair.com
For Regional Accommodations, Restaurants & Attractions: visithowardcounty.com
Professional and amateur anglers and those looking for a fun, family event gather for The Greater Jacksonville Kingfish Tournament (GJKT), a contest fishing for king mackerel that spans six days every July in Jacksonville, Florida.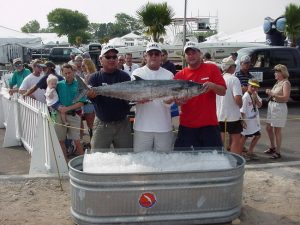 The Greater Jacksonville Kingfish Tournament, known as one of the largest kingfish tournaments in the Southeast,  is now entering its 38th year and goes way beyond the tournament itself. In addition to the General Tournament, this fishing extravaganza also includes a Junior Angler Offshore Tournament,  live entertainment, food festival, and more.
The event benefits Jacksonville Marine Charities, an organization that has proudly made an impact over the years for the local community and its economy. The grand tournament prizing structure grants cash prizes for 10 places with 1st Place Big Fish prize valued at over $86,000.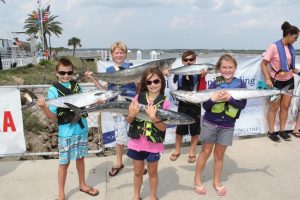 Location: Jim King Park & Boat Ramp at Sister Creek, Jacksonville, 32226
Dates: Jul 16 – 21, 2018
Time: Various – see schedule above
Tel: 904-251-3011
kingfishtournament.com
For Regional Accommodations, Rstaurants & Attractions: visitjacksonville.com
The Florida Boat Show at Halifax Harbor and Marina is where the marine industry comes together to highlight new boats with live music, a seafood festival, boating safety and seminars, and exciting festivities for a weekend of family fun.
The 3 day event includes hundreds of new boats and quality brokerage boats of all styles are displayed and available for purchase. The broad selection includes power boats, sail boats, yachts, kayaks and marine accessories of all types will be featured throughout the over four acres of dry park space and 'in-water' marina dock.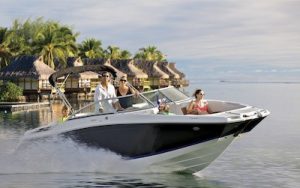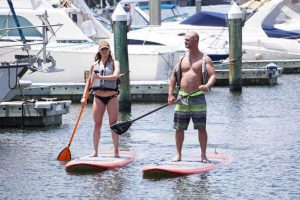 Other attractions include: Kayak and SUP Demos, Bikini Contest, Cornhole Tournament, Fishing Seminars, Fishing Village, Kayak Relay Races and SUP Yoga & Fitness.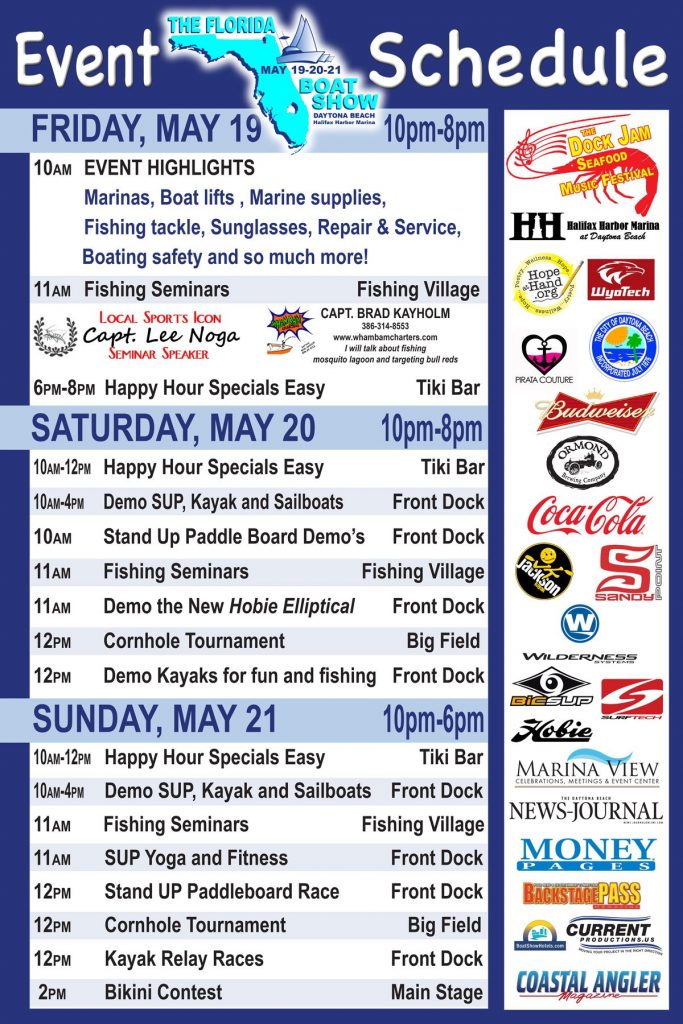 If you enjoy boating and sailing you're going to want to attend. Children under 16  are FREE.
Location: Halifax Harbor Marina,  450 Basin Street Daytona Beach, FL 32114
Date: May 18 -20, 2018
Hours: Fri + Sat 10-8, Sun 10-6
Tel: 904-673-0093
thefloridaboatshow.com
For Regional Accommodations, Restaurants & Attractions: daytonabeach.com
Downtown Smithfield is the place to be on Saturday, May 5th for the much anticipated 34th annual Ham & Yam Festival,  which occupies several blocks and attracts thousands of people.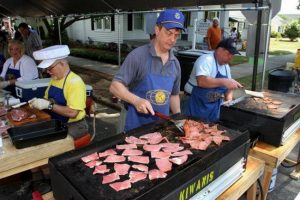 With pig races, inflatables, vendors, entertainment, and ham and yam foods, it's a fun day for the entire family.  Craft and commercial vendors line the streets, food vendors offer a variety of fair foods and menu items featuring country ham and sweet potatoes, and local bands and dance groups perform on the festival's three stages throughout the day.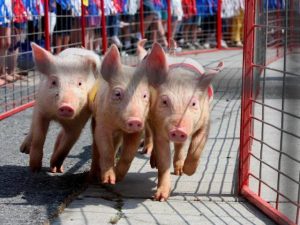 The festival features a barbecue cook-off, rubber duck race, 5k,  a petting zoo and the always popular "What's That Yam Thing?" contest; where children are encouraged to play with their food by turning sweet potatoes into works of art.  As well as the Sweet Potato Pie Eating Contest where 10 participants will eat like pigs, competing to be the fastest person to eat their sweet potato pie without using their hands.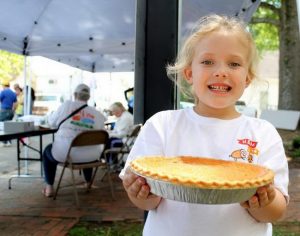 Get to Smithfield and enjoy the Ham & Yam Festival,  packed with delicious homemade ham biscuits, barbeque pork, and sweet potato pie.

Location: Neuse River Amphitheatre, 200 S. Front Street, Smithfield, NC 27577
Date: Sat,  May 5, 2018
Time: 9am – 9pm
Tel: 919-934-0887
hamandyam.com
For Regional Accommodations, Restaurants & Attractions: johnstoncountync.org
Discover the beauty of sheep, the warmth of wool and the delicious taste of lamb during a fun-filled weekend at the Maryland Sheep & Wool Festival, 45 years of celebrating all things sheep, from hoof to handwoven.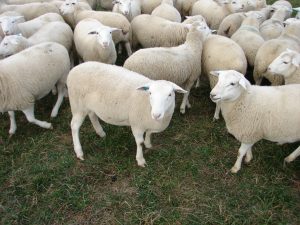 With over 275 vendors, more than 800 sheep, and workshops, food, and entertainment, there is something for everyone. Check out the working sheep dogs or sheep shearing demonstrations, learn how to prepare lamb, cheese making, take a spinning class, or shop for a variety of fleece, yarn and roving.
The Parade of Breeds will introduce you to a large variety of sheep breeds, and the Sheep to Shawl Contest will demonstrate shearing, carding, spinning, and weaving a final product in just a few hours.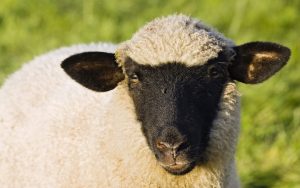 There are auctions and sales for sheep equipment, fiber equipment, and fleeces. You can get many new ideas from the beautiful products on display from the many competitions.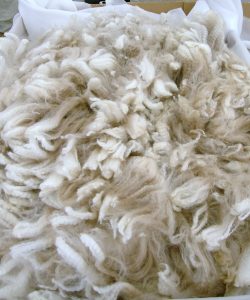 With workshops and seminars galore, special activities for kids, cooking demonstrations, food booths, musical entertainment, this festival is going to be a hit with the whole family.
Location: Howard County Fairgrounds, 2210 Fairgrounds Rd, West Friendship, MD 21794-9604
Date: May 5 & 6, 2018
Time: Sat 8:30am – 6pm, Sun 8:30am – 5pm
Tel: 410- 531-3647
sheepandwool.org
For Regional Accommodations, Restaurants & Attractions: visithowardcounty.com
The 43rd annual Colleton County Rice Festival is a celebration of the rice planting heritage that helped found Colleton County.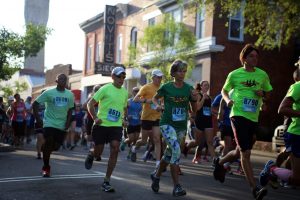 Enjoy a fun-filled week of family activities in the warm Carolina sun that includes a fireworks display, live musical entertainment, arts and crafts, 5k run, food concessions, corn-hole tournament, a BMX bike show with riders performing tricks and acrobatics, a crowd favorite DockDogs® a sport in which dogs compete in distance or height while jumping from a 40 foot dock into water, as well as cultural displays and performances depicting their local heritage.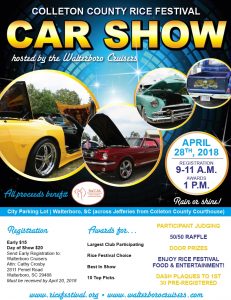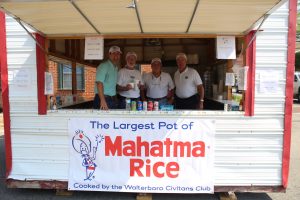 They also claim to show off the worlds largest pot of rice along with a rice cooking contest.  Best of all Admission is FREE.
BMX Bike Shows – 3 shows daily
Rice Festival Parade  – Saturday, April 28 @11am
Rice Festival Dog Show– Saturday, April 28 @2pm
Palmetto Dock Dogs –April 27 & 28: Competition all day and finals on Saturday afternoon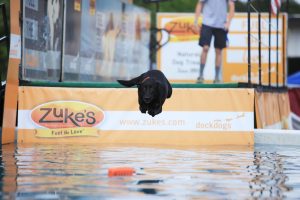 Rice Run/Walk– April 28 @ 8am
Chad Gainey Sculpture –Chainsaw Art by Chad Gainey -April 27 & 28: Hampton Street
Biggest Pot of Rice -April 27 & 28

Corn Hole Tournament– Saturday, April 28 @4pm
Live Entertainment – throughout the 2 days
Fireworks – Saturday, April 28, 2017 8:45pm: Rice Festival finale
Location: Downtown Walterboro, Walterboro, SC 29488
Dates: Fri, Apr 27 – Sat, Apr 28, 2018
Times: Fri 10am -10pm, Sat 10-7pm
Tel: 843.549.1079
ricefestival.org
For Regional Accommodations, Restaurants & Attractions: walterborosc.org
It is no coincidence that this unique event is being held in Fayetteville, close to Fort Bragg, one of the largest military bases in the free world.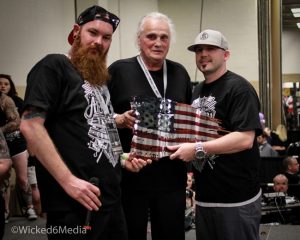 The goal of the All American Tattoo Convention is to give some of the best tattoo artists in the world the opportunity to showcase their talents to some of the bravest heroes in the world, all while raising money to assist soldiers with PTSD, and other combat related injuries, veterans and families of soldiers.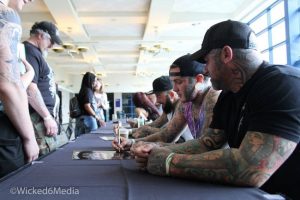 Tattoos and the US armed forces have a history dating back as far as the early 1900's. There are countless inked active duty and war veterans. Tattoos and body art can tell a story that words fail to provide, giving these veterans an outlet to express themselves and show the pride in being a part of something bigger than themselves.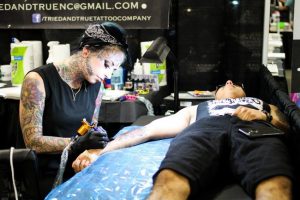 Just a few of the many special events being planned include: Tattoo Contest, All Veteran Parachute Team, Air Born Aerial Performers and Fitness, Emcee Johnny "Awesome" Ivey, Ms. All American Pin-Up Contest and Fayetteville Roller Derby Rogue Rollergirls.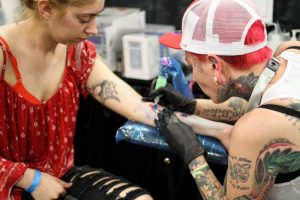 Refer to the website for all artist, vendor and event information.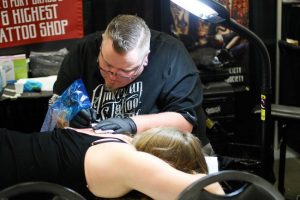 This is just not a Military event, everyone is invited so go out and support our troops while  experiencing all that this three-day convention has to offer. To buy- Tickets
Location: The Crown Complex Expo Center, 131 E. Mountain Dr., Fayetteville, NC 28306
Dates:  April 13-15th, 2018
Times: Fri, Apr 13th, 2pm – 11pm, Sat, Apr 14th, 12pm – 11pm, Sun, Apr 15th, 12pm -8pm
Tel: 910- 850-2566
allamericantattooconvention.com
For Regional Accommodations, Restaurants & Attractions: visitfayettevillenc.com