Tag Archive
activity
art
artist
Austria
Canada
children
city
CostSaver
display
Drivei-95
drive i-95
entertainment
Europe
event
exhibit
family
festival
Florida
food
France
free
fun
historic
History
landmark
live
local
London
Museum
music
performance
Restaurant
roadtrip
shop
show
sights
sightseeing
tour
tourist
Trafalgar
travel
travelblogger
USA
view
world
Grab your spoons and mark your calendars for Scooper Bowl – all-you-can-eat Ice Cream Festival.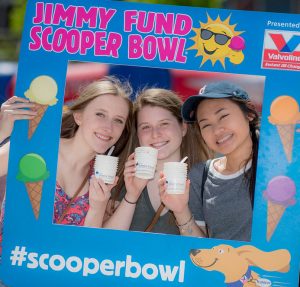 Celebrating its 36th year in 2018, the Scooper Bowl is now a three-day event that dishes out 20 tons of the summer's finest ice cream to more than 40,000 ice cream lovers from across the nation. Enjoy a lot of great entertainment and fun activities at this country's largest all-you-can-eat ice cream festival.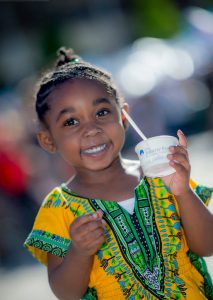 What is most impressive about the ice cream festival is that all ice cream companies donate all the ice cream, labor, scoopers, and products needed to make the event happen each year. Though they are competitors for 51 weeks of the year, during the first week of June they come together to create an event that is now known as the "unofficial start of summer" in New England.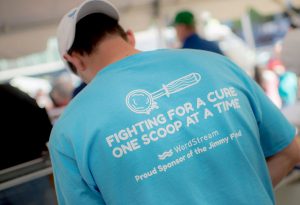 Made possible by the generous contributions of the industry's largest ice cream companies, the Scooper Bowl has raised more than $6.3 million in the past 35 years for cancer research and patient care at the world-renowned Dana-Farber Cancer Institute.
Get Your Tickets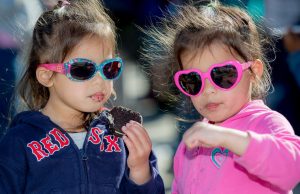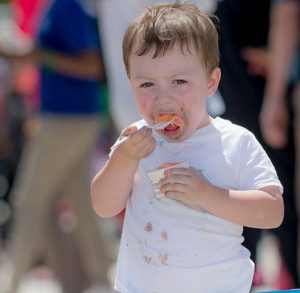 *Pricing will increase at the door – Kids under 3 are free
Whether you're a visitor to the area or professional ice-cream-eater, you play a huge part their our mission to conquer cancer.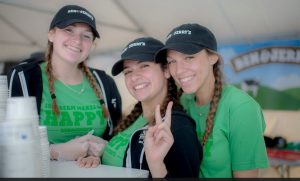 Ice Cream Flavors
Baskin-Robbins
Boston Cream Pie
Cannoli Be With You
OREO® 'n Caramel
Triple Grape Ice
Beckon Ice Cream (formerly Minus the Moo) – Thursday only, lactose-free
Vanilla
Chocolate
Espresso
Sea Salt Chocolate Chip
Mint Chip
Chocolate Candy Crunch
Strawberries & Sweet Cream
Black Raspberry
Confetti
Ben & Jerry's
Gimme Smore™
Caramel Almond Brittle non-dairy
AmeriCone Dream®
Chocolate Shake It™
Breyers
Nautral Vanilla
Oreo® Cookies & Cream
Mint Chip
Edy's
Birthday Cake
Dulce
Rainbow Sherbet
Friendly's
Triple Caramel Peanut Heaven
Hunka Chunka PB Fudge®
Rockin' Poppin'™ Cotton Candy
Cookies 'N Cream
Black Raspberry
Haagen-Dazs
Chocolate Salted Fudge Truffle Non-Dairy
Hood
Hood® New England Creamery Limited Edition Chocolate Churro
Hood® New England Creamery Limited Edition Purple Panda
Hood® Coffee Cookies 'n Cream
Hood® Chocolate Chip Cookie Dough
Lactaid – lactose-free
Lactaid® Cookies 'n Cream
Lactaid® Mint Chocolate Chip
Lactaid® Mocha Almond Chip
Lactaid® Salted Caramel
Rosev Dairy Foods
Coconut
Rum Raisin
Purple Cow
Twisted Sea Turtle
Vice Cream
Afternoon Delight
Bourbon Mash
L'Orange A Trois
Minted
Higher Grounds
Yasso

Stick Bars:

Pistachio Brittle
Fudge Brownie
Coconut Caramel
Chocolate Chip
Chocolate Peanut Butter Chip
Scoops:

Party Animal  Mint Championchip
Rolling in the Dough
Caramel Pretzelmania
Coffee Brownie Break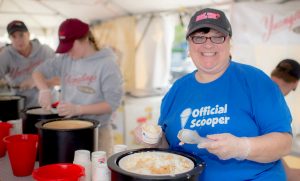 Location: City Hall Plaza, 1 City Hall Square, Boston, MA 02201
Date: June 5 – 7, 2018
Time: Noon – 8pm
scooperbowl.org
For Regional Accommodations, Restaurants & Attractions: bostonusa.com
The 19th annual North Carolina Cotton Festival  takes place in Downtown Dunn on November 4, 2017. This family-fun event draws more than 10,000 people each year and is a celebration of the farmer and in particular the cotton farmer and their contributions as well as the cotton farming and harvesting heritage that plays an important role in the Dunn area.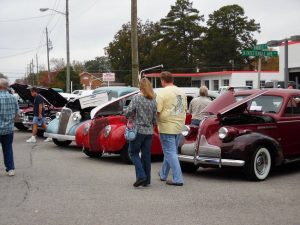 November is peak season for cotton farmers and downtown Dunn was once known as the largest wagon cotton yard in the country. During the festival, the local cotton gin, that until recent years was located in downtown, offers free tours through the gin, allowing you to see cotton production up close and personal. Shuttles are offered from the festival site to the gin every half hour.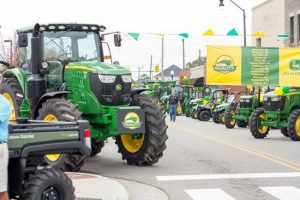 The event covers over 16 city blocks and offers entertainment on 2 stage featuring a variety of music, carnival rides and games, a classic car show -where over 100 antique and custom cars compete for best in show, petting zoo, Kiddie Land, Antique Tractor Show, over 125 vendors showcasing commodities like cotton, needle work, fabric, food and crafts.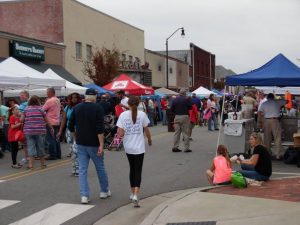 FREE admission, lots of downtown shopping at some interesting shops, freebies and family fun for all ages.
Location: Downtown Dunn
Date: November 4, 2017
Time:10am – 4pm
Tel: 910-892-3282
nccottonfestival.com
For Regional Accommodations, Restaurants & Attractions: dunntourism.org
What better place to learn a piece of Manassas history than with a Cemetery Tour. Learn about "Important Citizens who Influenced Prince William County History". The Manassas City Cemetery tour is a biographical tour of our predecessors which allows you to discover their contributions to society.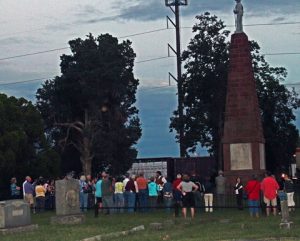 The Ladies Memorial Association of Manassas (later to become the United Daughters of the Confederacy) created the Confederate Cemetery in 1867 on one acre of donated land. The land was given to hold the remains of Confederate soldiers "scattered over the Plains."
Although the Bull Run Ladies Association reburied the remains of soldiers found on the battlefield in the Groveton Cemetery, there were many other remains recovered throughout Manassas. In 1911, the Association placed a bronze statue of a Confederate Soldier "At Rest" on the brownstone monument that had been dedicated in 1889. Legend has it that the soldier faces east to guard against attack from Washington.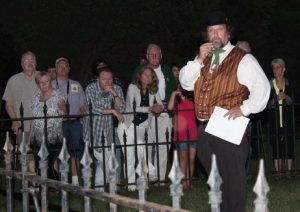 Each year for the cemetery tour a different theme is used. Tragic deaths (murders or accidents), women, cemetery architecture are just a few from the past. This year focuses on County and Community leaders: Sheriffs, politicians, school administrators,… This tour is done with the greatest respect to the cemetery and its "inhabitants".
To purchase tickets visit: manassasechoes.com, or call 703-368-1873
Location: Manassas Confederate Cemetery, 9317 Center St., Manassas, VA 20110
Date: Fri, March 17, 2017
Time: 8pm – 9:30 PM
Tel: 703-257-8265
manassasmuseum.org
For Regional Accommodations, Restaurants & Attractions: manassascity.org