Tag Archive
activity
art
artist
Canada
children
community
contest
country
craft
display
downtown
Drivei-95
drive i-95
drivei95
entertainment
event
family
festival
Florida
food
free
fun
game
historic
History
house
Island
live
local
Museum
music
national
North Carolina
performance
prize
Restaurant
roadtrip
shop
show
tour
travel
travelblogger
USA
vendor
world
As you enter the side door of the Surratt House Museum you are walking in the path of John Wilkes Booth the night he killed President Lincoln, since he came here to retrieve a rifle, field glasses and supplies for his run from the law.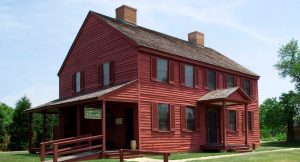 Built in 1852, this was a tavern, an inn, a post office and a polling place. It was a safe house for the Confederate underground. The massive search for Booth led them here to Mary Surratt's house, and as a result she was tried in a military court and convicted of conspiracy to assassinate the President. On July 7, 1865 Mary Surratt was the first woman to be executed by the federal government.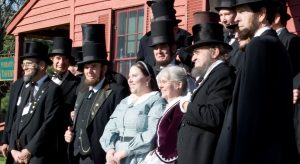 In your visit to this famous house, a docent in 1860's period clothing walks you through the typical middle class home.  History buffs can make reservations for the 12-hour "Escape Route" bus tour. Many of the same roads and houses used by Booth are still in existence and are visited on this excursion which is narrated by nationally-recognized authorities on the Lincoln assassination and John Wilkes Booth's flight.  Tour Dates for 2018: Apr 14, 21, 28 and Sept 8, 15, 22.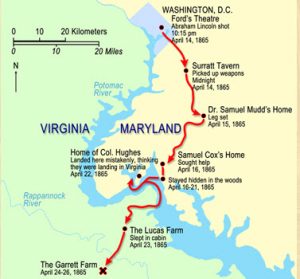 If you're in the Clinton area Sat, Dec 2 – Sun, Dec 10, stop by the Surratt House Museum for their special Christmas program- An Old Fashioned Holiday: Bringing Christmas Past to Christmas Present, celebrating the Christmas of yesteryear amid period decorations, special exhibits and seasonal histories. On the weekend of December 9 and 10, return to enjoy special activities for all ages, cookies, cider, and holiday discounts in the museum's gift shop.
Location: Surratt House Museum, 9118 Brandywine Road, Clinton, MD 20735
Hours: Wed – Fri 11am – 3pm, Sat -Sun 12 – 4pm
The Surratt House Museum is closed from Dec 12th to Jan 17th.
Tel: 301-868-1121
surrattmuseum.org
For Regional Accommodations, Restaurants & Attractions: visitprincegeorgescounty.com
Before you enter Fortress Louisbourg, Cape Breton, NS, you can visit a fisherman's cottage and learn about their lives in the 18th century. Perhaps they were the lucky ones living outside the walls, for the aboriginals said you could smell the fortress before you arrived as soldiers rarely bathed and there were no toothbrushes. Aboriginals stayed way outside the fortress. Now we know why Louis XV court was called the "perfume court" as they needed to cover up the human aromas.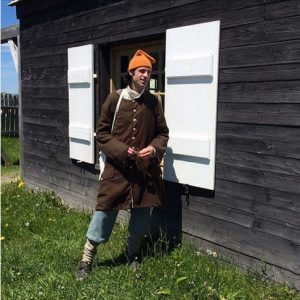 Just as we have our beloved famous Disney princesses, the Austro-Hungarian Empire had theirs – but she was for real. They call her by her nickname Sisi, and she was their Empress for 44 years.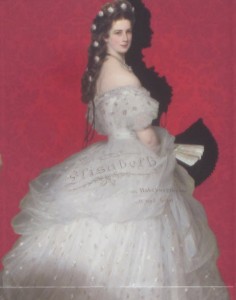 Their have been numerous movies, plays, operas, ballets, books and music about her in the German speaking world. It is probably the trilogy of romantic films about her life which starred a young Romy Schneider which made her a household name. She is so popular that  the 3 movies are shown every Christmas on Austrian, German, Dutch, and French television.
Though her husband Emperor Franz Josef  adored her, she felt stifled by Habsburg  court life and traveled extensively whenever and wherever she could. She loved learning and spoke English, French, modern Greek and Hungarian. Her domineering mother-in-law made her life miserable and even took away her children to raise. Her first daughter died as a toddler and her beloved son Crown Prince Rudolph, heir to the throne, committed suicide along with his lover, and she never fully recovered from that loss.
Empress Elisabeth was vain and did not sit for any portraits after she was 32  and would not allow any more photographs, so that her public image would always remain of her youthful self.  She was tall, and compulsively maintained the same low weight all through her life thru exercise (horsemanship, fencing, hiking) and fasting.
Her interest in politics had developed as she matured. She felt an intense emotional alliance with Hungary, and worked toward it gaining an equal footing with Austria. Elisabeth was an ideal mediator between the Magyars and the Emperor. She was a personal advocate for Hungarian Count Gyula Andrássy (he was a lifelong friend, and possibly her lover).
Finally, the Austro-Hungarian Compromise of 1867 created the double monarchy of Austro–Hungary. Andrássy was made the first Hungarian prime minister, and in return he saw that Franz Josef and Elisabeth were officially crowned King and Queen of Hungary.
Sisi was assassinated "by accident" in 1898 by Luigi Lucheni, who had planned to kill the Duke of Orleans, Pretender to France's throne, but the Duke had left town. Despite warnings of possible assassination attempts Elisabeth, now age 60, traveled incognito to Geneva. She eschewed the protection which the Swiss government had offered and only promenaded with her lady-in-waiting.
You can visit many of her residences: her apartments in the Hofburg and the Schönbrunn Palaces in Vienna, the imperial villa in Ischl, the Achilleion in Corfu, and her summer residence in Gödöllő, Hungary.
These plaques, mounted in Vienna, tell some of her story: