Tag Archive
activity
art
artist
Canada
children
city
community
contest
country
craft
display
downtown
Drivei-95
drive i-95
drivei95
entertainment
event
family
festival
Florida
food
free
fun
game
historic
History
house
Island
live
local
Museum
music
national
North Carolina
performance
prize
Restaurant
roadtrip
shop
show
tour
travel
travelblogger
USA
world
If you are an aficionado of cigars, bourbon and local craft beer you are going to want to head to Fredericksburg Fairgrounds on August 18th for an amazing day at the Cigar, Bourbon and Brew Festival.
The festival features 20 craft beers from local Fredericksburg Breweries,  bourbons from all across the country and some homegrown, produced in Virginia, and a select number of Virginia Wineries and Cideries, and a notable selection of cigars.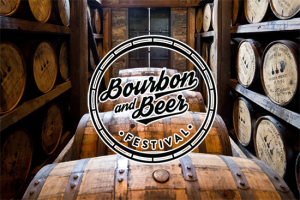 Known as Fredericksburg's premier cigar event, this festival features an impressive selection of cigar brands including: Drew Estate, Perdomo, Fartello, Romeo Y  Julieta, Montecristo, Miami Cigars and Esteban Carreras.
If you have a passion for bourbon, you will appreciate the extraordinary representation of spirits being showcased from all across the country. Over  30 different samples from 20 different distilleries including: Jack Daniel's, Woodford Reserve, Old Forester, Belmont Farm Distillery, Virginia Sweetwater Distillery, KO Distilling, Catoctin Creek, Copper Fox Distillery, Filibuster Distillery, Maker's Mark, Basil Hayden, River Hill Distillery, Reservoir Distillery, A. Smith Bowman Distillery, Buffalo Trace Distillery, Booker's, Bulleit Bourbon, Jefferson's, Baker's and Knob Creek.
Craft brewers from the around the Fredericksburg area will be on hand with 20 craft beers for sampling of some of their award winning beers. For those of you who prefer a glass of wine or hard cider there will be a select number of Virginia Wineries and Cideries sampling their award winning beverages as well.

Whether it's stogies, whiskey, craft brews, wine or hard cider, there's something for everyone including food vendors serving up some great festival style foods and craft expos as well as live music from Redneck Pool Party and  Kingbolts on the main stage. This event supports Community Outreach Inc. For Tickets: community-outreach-14908279529
 Location: Fredericksburg Fairgrounds, 2400 Airport Ave, Fredericksburg VA 22401
Date: Sat, Aug 18, 2018
Time: 4pm – 9pm
Tel: 540-373-1294
cigarbourbonbeer.com
For Regional Accommodations, Restaurants & Attractions: visitfred.com
Downtown Smithfield is the place to be on Saturday, May 5th for the much anticipated 34th annual Ham & Yam Festival,  which occupies several blocks and attracts thousands of people.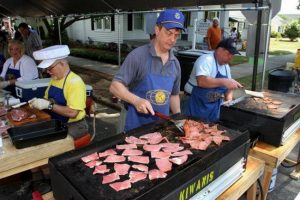 With pig races, inflatables, vendors, entertainment, and ham and yam foods, it's a fun day for the entire family.  Craft and commercial vendors line the streets, food vendors offer a variety of fair foods and menu items featuring country ham and sweet potatoes, and local bands and dance groups perform on the festival's three stages throughout the day.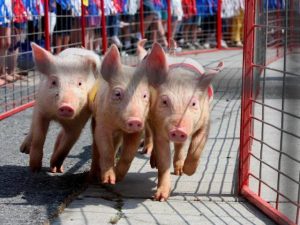 The festival features a barbecue cook-off, rubber duck race, 5k,  a petting zoo and the always popular "What's That Yam Thing?" contest; where children are encouraged to play with their food by turning sweet potatoes into works of art.  As well as the Sweet Potato Pie Eating Contest where 10 participants will eat like pigs, competing to be the fastest person to eat their sweet potato pie without using their hands.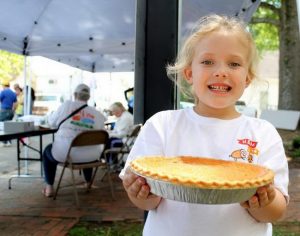 Get to Smithfield and enjoy the Ham & Yam Festival,  packed with delicious homemade ham biscuits, barbeque pork, and sweet potato pie.

Location: Neuse River Amphitheatre, 200 S. Front Street, Smithfield, NC 27577
Date: Sat,  May 5, 2018
Time: 9am – 9pm
Tel: 919-934-0887
hamandyam.com
For Regional Accommodations, Restaurants & Attractions: johnstoncountync.org
Rumba on the Lumber 2018, a festival of food, movement, music and the arts, consisting of two days of events in historic downtown Lumberton with over 4000 people in  attendance.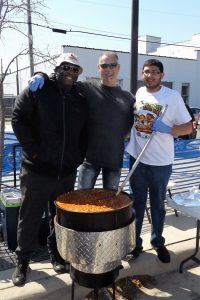 Many wonderful annual events will once again be front and center, including: The Rumba on the Lumber Festival with live music, vendors, Rumba Cross fit Games Exhibition, and the Lumbee River EMC Free Kidzone, 5K, 10K, fun run/walk, 100K ride, 20-Mile adventure ride,  Chili Cookoff and a bicycle rodeo.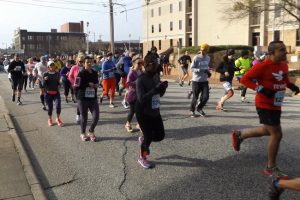 Many festival-goers agree, it's all about the chili. More than two dozen teams bring their most coveted recipes. Teams prepare a minimum of 10 gallons of chili and dole out free samples of their creations. The teams will be competing for prizes including the best tasting, Spiciest Chili, Strangest ingredient and Best chili cooking outfits. Don't miss the fun!
Saturday- Downtown Plaza/ 3rd Street:
Every winter, throughout the months of January and February, the Jekyll Island Authority hosts a beach treasure hunt known as Island Treasures.

The origin of the event dates back to the early 1900s, when fishermen used glass floats as markers on their nets. Occasionally, the floats would break loose and wash ashore for lucky beachcombers to find and keep. Collecting the rare, highly sought-after glass floats became a hobby in the 1950s.
On Jekyll Island, the tradition continues with the annual Island Treasures event. Artists from across the country are selected to create one-of-a-kind glass floats. Colorful hand-crafted glass floats or globes, similar to the ones once used on fishing nets, are created by glass artisans from across the country.  New for this year, treasure hunters will now hunt for clear, plastic globes that can be exchanged for a handmade glass float at the Jekyll Island Guest Information Center.
Island Treasures are hidden daily, always  in plain view and public spaces. The treasures will never be placed in the dunes, marshes, animal habitats or private property. And, each weekend, double the number of globes hidden around the island.
Inside each plastic globe,  lucky treasure hunters will find a card with instructions to take the globe to the Jekyll Island Guest Information Center. Each card will have a number that corresponds to a real, handcrafted Island Treasure. Hunters will be limited to one glass float per household per year, increasing everyone's chance to find a glass float. Hunters will also receive a certificate of authenticity and artist biography for their one-of-a-kind float. The Guest Information Center will be open daily, 9 a.m. – 6 p.m.
This Island Treasures event is FREE and lots of fun for all ages and as a bonus you get to explore this beautiful island.
Location: Jekyll Island Guest Information Center, 901 Downing Musgrove Causeway
Jekyll Island, GA 31527
Date: until Feb 28, 2018
Time: Open daily, 9 -6pm
Tel: 912- 635-3636 or 1-877-4-Jekyll
jekyllisland.com/signatureevents/island-treasures
For Regional accommodations, Restaurants & Attractions: jekyllisland.com, goldenisles.com
Join the The Biggs Museum of American Art to kick-off the holiday season with their 2nd annual Happy Holidays Dover celebration. This event, which takes place from 9 a.m. – 5 p.m., will coincide with the Downtown Dover holiday celebration and it will end with the start of the Downtown Dover holiday parade.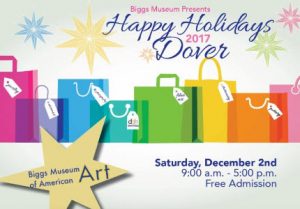 This all day family fun event offers a Special "Kids Only" Holiday Shop, where children ages 4-12  can purchase gifts (ranging from $1-$10) for their friends and family and decorate their own gift bags/gift cards. Items include handmade ornaments, jewelry, key chains and  bookmarks.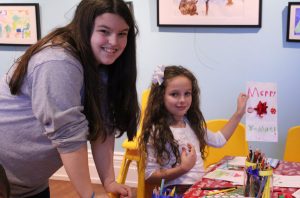 Highlights will include:  crafts,  live artist/craftsmen demonstrations, an expanded gift shop of handmade holiday items, food trucks, performances from children's choirs, and a  special display of miniature holiday themed dollhouses.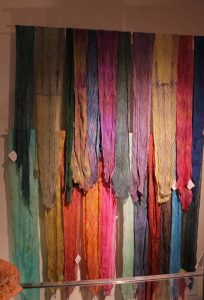 Tentative Schedule of Events: TBD – 9:30 -10 AM
Christ Church Dover Children's Choir – 10-10:30 AM
Smyrna High School Select Group Choir – 10:45-11:15 AM
Smyrna High School Jazz Band – 11:30-12 PM
En Pointe Studio, selections from "The Nutcracker" -12:15-12:45 PM
Smyrna Church of Christ and Christian School Choir – 1-1:30 PM
Campus Community School First State Club "Mummer's Play"- 1:50-2:15
Campus Community School Choir – 2:30 PM – 3 PM
TBD – 3:15-3:45
TBD – 4-4:30 PM
Free Admission
Location: Biggs Museum of American Art, 406 Federal St., Dover, DE 19901
Date: Sat, Dec 2nd, 2017
Time: 9 – 5 pm
Tel: 302-674-2111
biggsmuseum.org
For Regional Accommodations, Restaurants, & Attractions: visitwilmingtonde.com
The 19th annual North Carolina Cotton Festival  takes place in Downtown Dunn on November 4, 2017. This family-fun event draws more than 10,000 people each year and is a celebration of the farmer and in particular the cotton farmer and their contributions as well as the cotton farming and harvesting heritage that plays an important role in the Dunn area.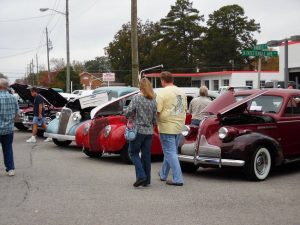 November is peak season for cotton farmers and downtown Dunn was once known as the largest wagon cotton yard in the country. During the festival, the local cotton gin, that until recent years was located in downtown, offers free tours through the gin, allowing you to see cotton production up close and personal. Shuttles are offered from the festival site to the gin every half hour.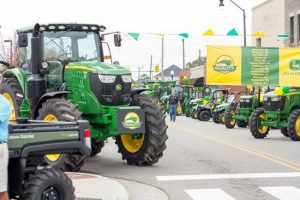 The event covers over 16 city blocks and offers entertainment on 2 stage featuring a variety of music, carnival rides and games, a classic car show -where over 100 antique and custom cars compete for best in show, petting zoo, Kiddie Land, Antique Tractor Show, over 125 vendors showcasing commodities like cotton, needle work, fabric, food and crafts.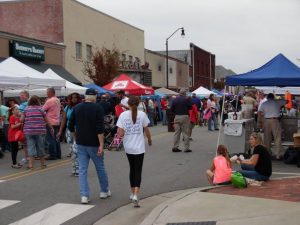 FREE admission, lots of downtown shopping at some interesting shops, freebies and family fun for all ages.
Location: Downtown Dunn
Date: November 4, 2017
Time:10am – 4pm
Tel: 910-892-3282
nccottonfestival.com
For Regional Accommodations, Restaurants & Attractions: dunntourism.org
The 2nd annual Clean Water PaddleFEST in Annapolis is to celebrate and bring awareness to clean up efforts in Spa Creek while enjoying a day full of fun.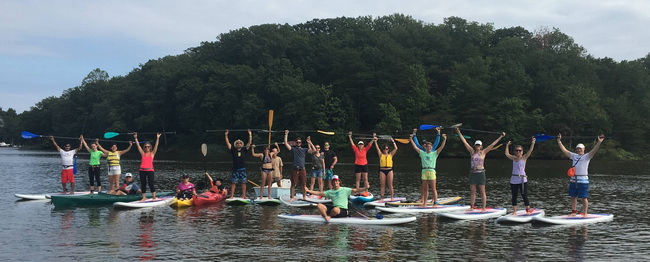 Paddle at your own pace or take a guided on-water tour of Spa Creek. Guided tours available at 2pm. See educational stops along Spa Creek detailing conservation efforts which aim to make it again fishable and swimmable. Afterwards attend the Eco-Fest with informative exhibits from area environment groups with plenty of activities for kids.
All human powered paddlers and vessels are welcome to attend. Bring your own craft or use a stand up paddle board or kayak from Capital SUP. There will be a mass paddle and foot show of support for clean water in Spa Creek at 12 noon, on and in the water around the Spa Creek bridge.
Fun activities and prizes for all ages. Kid and dog friendly. All proceeds benefit Spa Creek Conservancy.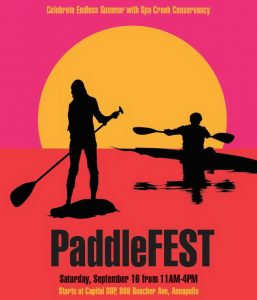 Your ticket includes:
On-water guided or self tour
Food BBQ beverages
Wine and beer
Event tee shirt
Admission to EcoFEST
Dry Bags to first 200 ticket holders
Live Music from 1-3pm
Location:Capital SUP on Spa Creek, 808 Boucher Avenue, Annapolis, MD 21403
Date: Sat, Sept 16, 2017
Time:  11  – 4pm
spacreek.net/index.php/events/special-events
For Regional Accommodations, Restaurants & Attractions: visitannapolis.org
Don't miss the annual Market Square Day, this year celebrating it's 40th anniversary. Created to commemorate the renovation and beautification of downtown Portsmouth – and, in particular, Market Square. Most of Downtown Portsmouth will be vehicle-free and pedestrian-friendly from 9am 'til 5pm, with an estimated crowd of 60,000-80,000 people walking through downtown Portsmouth.
It's an all day street festival with vendors cooking delicious food, artisan booths selling handcrafted jewelry, accessories, art and  pottery by artists, craftspeople and merchants – many from the Seacoast area. Two performance stages feature local and regional musicians, where you can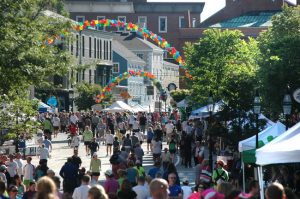 enjoy live bands and other great entertainment.
The day 'kicks off' with the Market Square Day 10K Road Race at 9am. The Start Line is in Market Square – from that point, 2,000 runners and competitive walkers make their way around town finishing at Historic Strawbery Banke.
Take this opportunity to enjoy everything that Portsmouth has to offer.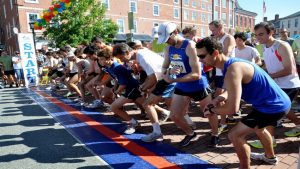 Remote Festival Parking
Pro Portsmouth runs a Free Shuttle Bus Service from 8:00am – 4:30pm on Market Square day.
To Remote Festival Parking – Fox Run Mall:
95 North, Exit 4 – To 4 & 16 – Take Exit 2 and follow the Festival Parking signs to the overflow lot (across lot and Mall Road)
95 South, Exit 5 – To 4 & 16 – Take Exit 2
Free shuttle service (Yellow school buses) transport you to the Festival area –
8:00am – 4:30pm.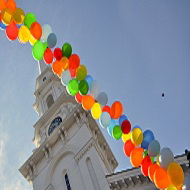 Location: Market Square, Portsmouth, NH 03801
Date: Sat, June 10th, 2017
Hours: 9am – 4pm
Tel: 603-433-4398
proportsmouth.org/MarketSquareDay.cfm
For Regional Accommodations, Restaurants & Attractions: portsmouthchamber.org
It's strawberry season at the Ashland Strawberry Faire, a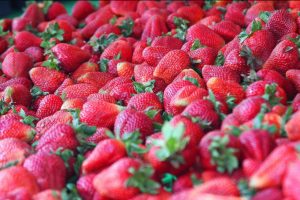 community and family-oriented event celebrating the strawberry harvest.Now in its 36th year,  The Ashland Strawberry Faire is held on the streets of Randolph-Macon College in historic Ashland, Virginia and draws approximately 40,000 to the Ashland region for fresh strawberries, food, music, arts, crafts, plants, antiques and games.
Ashland Strawberry Faire is a FREE family and pet friendly street party featuring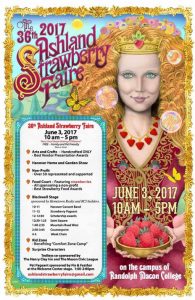 live music and entertainment throughout the day, a Kid's Zone  filled with fun activities such as a Cake Walk, Moon Bounce, Raffles, Arts and Crafts, and games ranging from Golf Putt, Bean Bag Toss, Lollipop Picking.  There will also be a strawberry pageant, pet pageant and a Kissing Booth (to benefit the Hanover Humane Society) – There are lots of prizes and treats for all. Proceeds from the event to aid the Hanover County non-profit organizations and scholarships – "Berry Good People making the Difference".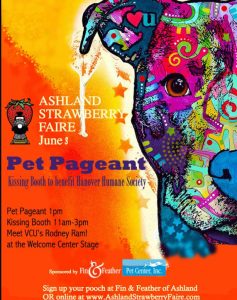 Location: 500 Henry Street, Ashland, VA 23005
Date: Sat, June 3, 2017
Hours: 10 -5pm
Tel: 804-752-8289
ashlandstrawberryfaire.com
For Regional Accommodations, Restaurants & Attractions: town.ashland.va.us
Celebrate the season at historic Newburyport Spring Festival, a tradition upheld for over 30 years on Memorial Day Weekend.  Enjoy great live music, art, fine crafts, activities for kids, and food from Newburyport's outstanding restaurants at this 2-day FREE festival featuring entertainment for the whole family -rain or shine.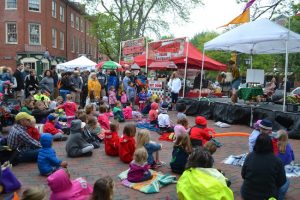 Sunday -Entertainment
10:30am-11:15am in Market Square -Bryson Lang – Comedy Juggler – audiences will see a family-friendly show and an energetic personality performing inventive and clever routines that mix comedy, audience participation, ball spinning, flying sombreros, ball bouncing, fire-juggling, well-crafted timing, huge spinning bouncing rings, giant Beach Balls, improv, and a few surprises.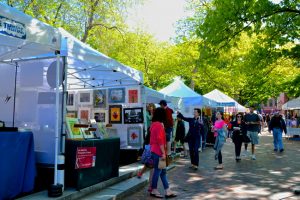 10am, 12pm, and 2pm -Theater in the Open – Flash Mob on Inn Street
Live Music
1pm – 4pm  Live Music in Market Square – 617 Band – Covering your favorite party and dance hits!
11pm, 1pm, 3pm – 30 min sets on Inn Street – Zach Field Drum Studio
Art
"Emerging at Any Age" – A group of Newburyport's finest senior artists from just starting out to artists that have had long careers in art. Gallery will be on Pleasant Street.
Monday Entertainment
Kids Entertainment from 10:30-11:30am in Market Square – Reptile Show
Come and meet some of the friendliest reptiles in New England. Brought to you by Zoo Creatures/New England Reptile, they will teach you about some most impressive animals. From giant snakes to prehistoric lizards, you can learn, touch, hold and hug.
Live Music in Market Square
Eagle in the Attic – Newburyport band performing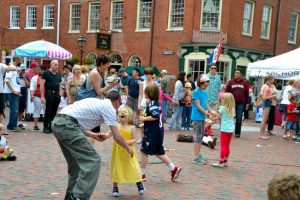 Location: Downtown Newburyport, Market Square, Newburyport, MA 01950
Date: Sun  May 28 – Mon May 29, 2017
Hours: 10am – 5pm
Tel: 978-462-6680
newburyport.com/events-in-newburyport/
For Regional Accommodations, Restaurants & Attractions: newburyportchamber.org