Tag Archive
activity
art
artist
Canada
children
city
community
contest
country
craft
display
downtown
drive i-95
Drivei-95
drivei95
entertainment
event
family
festival
Florida
food
free
fun
game
historic
History
house
Island
live
local
Museum
music
national
North Carolina
performance
prize
Restaurant
roadtrip
shop
show
tour
travel
travelblogger
USA
world
Experience four days and nights of Latin dance lessons, meeting new people, enjoying dance performances and social dancing with world renown instructors at DC's 3rd Annual Fall Salsa and Bachata Dance Festival.
Four Days of Non-Stop Dancing with 5 Nights of Theme Parties, Over 50 Salsa, Bachata, Kizomba, and Zouk Workshops, amazing talent from around the world and dance performances and social dancing with world renown instructors.
Experience this Latin Dance Fest and hangout with new people, learn to dance and even ask one of the artists to dance with you.

Event Schedule: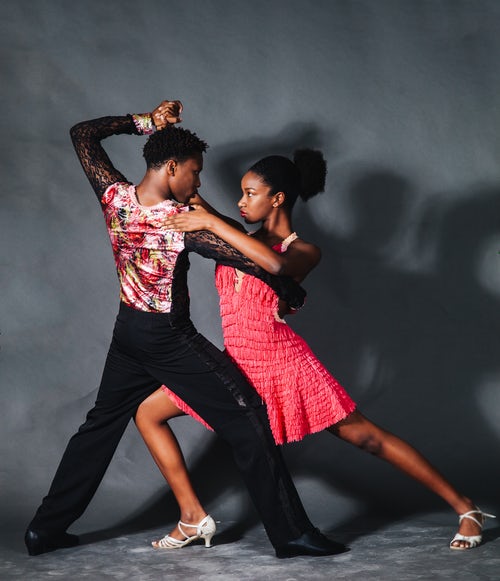 Workshops:
Thursday – 8pm until 10pm
Friday – 2pm until 9pm
Saturday – 10am – 9pm
Sunday – 11am – 9pm
Performances:
Friday – Sunday – Starting at 9pm
Social Dancing:
Thursday -starting at 10pm
Friday – 10:30pm – 6am
Saturday – 10:30pm – 6am
Sunday – 10:30pm – 6am
Location: Westin Alexandria Hotel, 400 Courthouse Square, Alexandria, VA 22314
Dates: Sept 27 – 30, 2018
Time: Various- See Schedule Above
Tel: 703-409-0443
dcsalsabachatafest.com
For Regional Accommodations, Restaurants & Attractions: visitalexandriava.com
The Miami Beach Kizomba Festival (MBKF) marks its 5th year of bringing people together from across the globe to celebrate African culture, music and dance.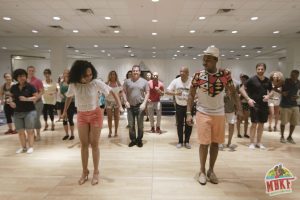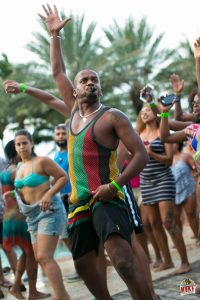 Kizomba is a slow, sensual dance and musical genre originating in Angola in 1984, a more modern music genre mixed with African rhythm and usually sung in Portuguese.  Kizomba means "party" in Kimbundu, and that is just what you are going to get at this festival.
Not to mention outstanding workshops, world-class dance instruction and lessons, unforgettable music concerts, live musicians and performing artists, superstar DJ's  and sunrise beach parties, night parties, and pool parties.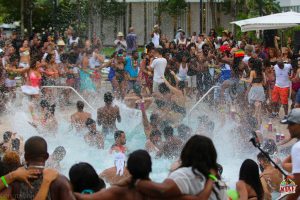 MBKF takes place at the iconic Eden Roc Hotel, August 22-27, with live performances by Yola Semedo and Jennifer Dias. You can choose between a Party Pass, Weekend Pass or Full pass. If you like dancing, join the celebration at the Miami Beach Kizomba Festival, a great atmosphere of people from all over the world partying all night under one roof.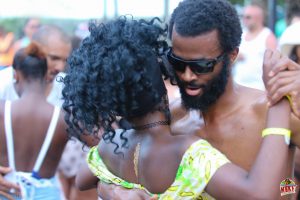 For Tickets:  Buy Now
Location: Eden Roc Miami, 4525 Collins Ave, Miami, FL 33140
Dates: Wed, Aug 22 – Mon, Aug 27.  2018
Time: various – see schedule
Tel: 914-226-9554
thembkf.com
For Regional Accommodations, Restaurants & Attractions: miamiandbeaches.com
Downtown Smithfield is the place to be on Saturday, May 5th for the much anticipated 34th annual Ham & Yam Festival,  which occupies several blocks and attracts thousands of people.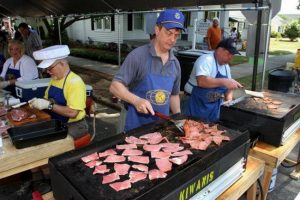 With pig races, inflatables, vendors, entertainment, and ham and yam foods, it's a fun day for the entire family.  Craft and commercial vendors line the streets, food vendors offer a variety of fair foods and menu items featuring country ham and sweet potatoes, and local bands and dance groups perform on the festival's three stages throughout the day.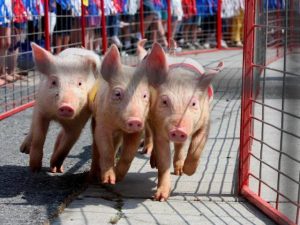 The festival features a barbecue cook-off, rubber duck race, 5k,  a petting zoo and the always popular "What's That Yam Thing?" contest; where children are encouraged to play with their food by turning sweet potatoes into works of art.  As well as the Sweet Potato Pie Eating Contest where 10 participants will eat like pigs, competing to be the fastest person to eat their sweet potato pie without using their hands.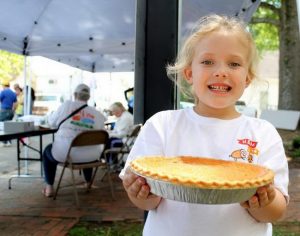 Get to Smithfield and enjoy the Ham & Yam Festival,  packed with delicious homemade ham biscuits, barbeque pork, and sweet potato pie.

Location: Neuse River Amphitheatre, 200 S. Front Street, Smithfield, NC 27577
Date: Sat,  May 5, 2018
Time: 9am – 9pm
Tel: 919-934-0887
hamandyam.com
For Regional Accommodations, Restaurants & Attractions: johnstoncountync.org
If you're getting stiff from all that driving or the kids are just suffering from cabin fever from being in the car for so long, here is your perfect solution. The City of Dillon's Wellness Center is approximately half way between New York and Miami. Why not stop and workout the kinks of travel or walk off that lunch while enjoy their facility.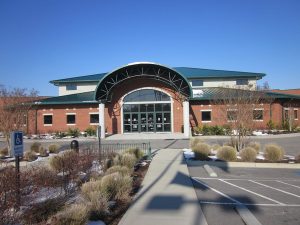 You are welcome to use (for FREE) the 1/2 mile lighted outdoor walking path outside the complex , which is open 24/7 and dogs on a leash are always welcome.
You can buy a day pass for a mere $5 to go inside and use the city of Dillon's 40,000 sq ft indoor sport and fitness complex that includes state-of-the-art cardiovascular equipment, weight machines, a free weights room and an aerobics & dance room. At the indoor sports complex you can let the kids play basketball, volleyball, or compete in a game of  ping pong.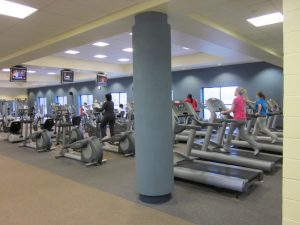 In addition they have a gym, dry sauna, locker rooms/showers, lounge, wireless internet, cable TV and trained staff.  not Take a break and take advantage of this very inviting and clean gymnasium and fitness center.
Location: 1647 Commerce Dr, Dillon, South Carolina
Hours: Mon – Fri 5:30am – 8:30pm , Sat 8am – 5pm , Sun 2 – 5pm
Tel: 843-774-5115
cityofdillonsc.us/residents/wellness_center.php
For Regional Accommodations, Restaurants & Attractions: cityofdillonsc.us
Start the year off right with Torpedo Factory Art Center's The Late Shift: Brand New Day, a spirited celebration of art, music, and dance.
Warm up with an indoor art market, live performances, and pop-up activities throughout the building. The evening will also feature artist demonstrations in the Grand Hall, DIY art making, a welcome reception for the winter Post-Graduate Resident, Lyric Prince, and a Brand New Day selfie station.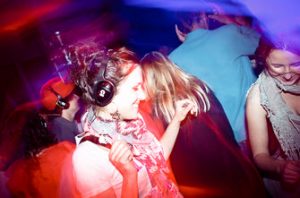 The main attraction is the Silent Disco. Dance into the night during the silent disco with the City of Alexandria's Mobile Art Lab.  All of the music is played through headphones, rather than a sound system. Dancers can swap back and forth between three DJs to choose which music they want to dance to. Their headphones change color based on which music they're listening to.  Join in the friendly competition and see how many people's headsets are set to the same color.
Location: Torpedo Factory Art Center, 105 N. Union St., Alexandria, VA 22314
Date: Fri, Jan 19, 2018
Time: 7pm – 10pm
Tel: 703-746-4570
torpedofactory.org/event/the-late-shift-brand-new-day
For Regional Accommodations, Restaurants & Attractions: visitalexandriava.com
The small town of Benson, North Carolina, with a population of around 3500, will swell to approximately 30,000 come September 21-24, 2017 when the 68th Annual Benson Mule Days Celebration, which honors the farmer's best friend, the mule, is

sponsored by the Benson Area Chamber of Commerce.
This festival is filled with family fun and activities for everyone young and old. The weekend is packed with rodeos, a mule pulling contest, arts and crafts, vendors, street dances, carnival rides, camping, parades, bluegrass shows and more.
Friday, visitors can enjoy many events including the Mule Competitions held in the Chamber Park and Arena. They will see mule coon jumping, a mule race, Best of Show and many other events.  If you haven't seen a mule competition this is a must see for the whole family.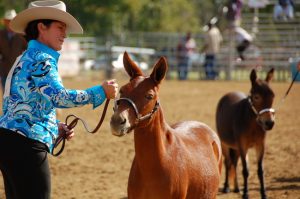 Saturday is a big day at Benson Mule Days as thousands of spectators grapple for a place to sit or stand to observe the one of the biggest parades in North Carolina. Bands, floats, Shriner units, classic cars, antique tractors, unique entries, beauty queens, and hundreds of horses, mules, buggies, wagons make their way down Main Street of Benson beginning at 10am.
There are three rodeos of which the first begins on Friday night followed by a Saturday night and Sunday afternoon performance. A new event this year are Mule Day Dances. After the rodeos on Friday and Saturday nights, kick up your heels at the Chamber Park.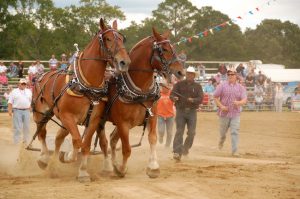 Get a complete schedule of events- here
Location: Various – see schedule
Date: Sept 21-24, 2017
Hours: Various – see schedule
Tel: 919-894-3825
bensonmuledays.com
For Regional Accommodations, Restaurants & Attractions: johnstoncountync.org
Providence's 4th annual Fringe Festival, FRINGEPVD 2017 – will be held July 24-29, 2017 and it has grown rapidly since it started.
The Providence Fringe Festival (FRINGEPVD) is open to anyone who wants to produce their own show. For some artists, it's a once-a-year opportunity to create a show and for others it can be an opportunity to try something new.
This year more than three hundred individual theatre, music, dance, multi-media, and performing artists  will be brought together for five nights in traditional and non-traditional performance venues throughout the Providence area.
Founded in 2014 by The Wilbury Theatre Group, the festival offers affordable tickets for outside-the-box performances that run from 40-60 minutes. Some are Free, while other tickets are $5 or $10 and can be purchased at the door. Audiences are encouraged to take full advantage of the variety of performing and visual artists participating in the fringe and attend performances that you wouldn't normally attend, see things you wouldn't otherwise see. Keep an open mind, have fun and check out multiple shows each night.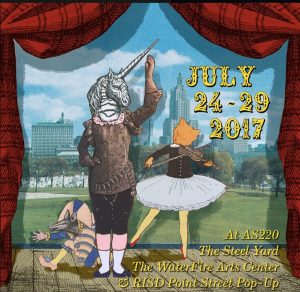 Downtown venues include AS220 Black Box Theater, Aurora, Big Nazo Satellite Space, The Dean Hotel, Mathewson Street Black Box Theater, and the RISD Museum and more. Eleven venues in total. fringepvd.org/venues.html
Location: The Wilbury Theatre Group, 393 Broad Street, Providence, RI 02907 and various other venues
Dates: July 24 – July 29, 2017
Times: 6pm – 11pm
Tel: 401-400-7100
fringepvd.org
For Regional Accommodations, Restaurants & Attractions: goprovidence.com
Young girls love the Soffe line of casual athletic wear, but there's apparel for everyone else here too. Soffe is an all-American lifestyle activewear brand that makes sizes for the entire family including; toddlers, girls, juveniles, youth, juniors, women, and men including big and tall. 
In solid colors, there's varsity pants, jackets, hoodies, t-shirts, sweatshirts, running shorts, windbreakers, cheerleading clothing, ranger shorts and more.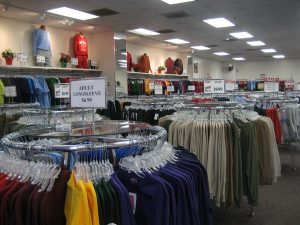 It's an  outlet store, so pricing can go from $1 pieces of clothing piled in giant cardboard boxes to $29.99 on the racks. If you're  lucky you might arrive when they've opened the back warehouse room to the public. Then men, women and children might score their well-made clothing for the amazing price of $1-$3. Sandra loaded up the last time that she was there.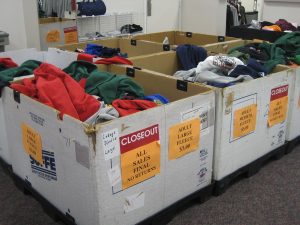 The Soffe juniors' line has been strong in the brand's cheer-leading apparel but has expanded to include  yoga, dance and running. Be sure to check out their performance wear, which features technical fabrics.
Their outstanding quality stems from their roots as a distributor to the military. This line is tough, durable and dependable, and it is designed to channel America's original athlete: the soldier.
There's another location in Smithfield at Exit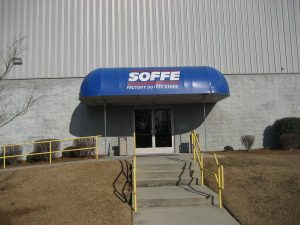 95 next door to JR,
49F Dr M.L.K. Jr. Way, Selma, NC 27576
919- 965-0062
Location: Soffe Outlet Store, 1005 Dunn Rd, Fayetteville 28312
Hours: Fayetteville: Mon – Sat 9:30 – 5:30, Sun – closed
Smithfield: Mon – Sat 10 – 6, Sun 12 – 6
Tel: 910-483-1776
soffe.com
For Regional Accommodations, Restaurants & Attractions: visitfayettevillenc.com
Celebrate our nation's independence with Savannah Riverboat Cruises' special Fireworks Cruise on Tuesday, July 4, 2017. Relax and enjoy the sights and sounds of a city founded in 1733.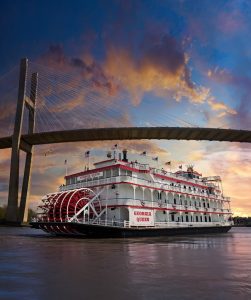 During the one-and-a-half hour cruise, guests can dance to the music of the riverboat DJ spinning their favorite tunes and see a spectacular waterfront fireworks display. Each riverboat has two climate-controlled decks for comfort and an outdoor deck for viewing. A cash bar and snack bar will be available during the cruise.
Boarding starts at 8:30pm, sailing begins at 9 pm and the riverboat returns at 10:30 p.m. For more information about the Fourth of July Fireworks Cruise, call the Savannah Riverboat Cruises at (912) 232-6404 or click here to visit their website.
Location: Savannah Riverboat Cruises, 9 East River Street, Savannah, GA 31412
Date: Tues, July 4, 2017
Hours: 9pm -10:30pm (Boarding at 8:30pm)
Tel:  912-232-6404      
savannahriverboat.com
For Regional Accommodations, Restaurants & Attractions: savannah.com
Decided it's time to start looking and feeling better then this event is for you. On June 24, 2017, in Del Ray, Virginia (a neighborhood in Alexandria) "where Main Street still exists", it's the 4th Annual Well Ray Festival –  a community-wide effort to highlight resources for living healthily and happily.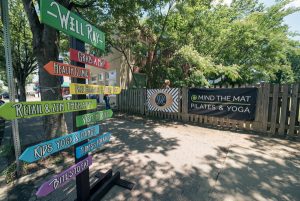 Browse health and lifestyle inspired tents, take free exercise classes, and enjoy therapeutic massages, acupuncture, physical therapy consultations, chiropractic adjustments, nutritional counseling and blood pressure screenings. Check out wellness-inspired fashion from local fitness clothing designers, jewelers, and boutiques.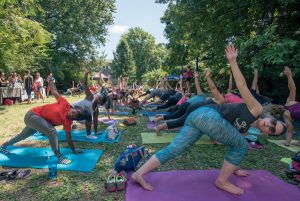 You will find the outdoor celebration of health and wellness at the following locations: the open field across from Mind the Mat Pilates & Yoga, the 2200 block of Mount Vernon Avenue will have Fitness Demos and classes (2213 Mt. Vernon Avenue), the Del Ray Farmer's Market for Cooking and healthy bites,  and the adjacent parking lot beside it (behind United Bank 2401 Mt. Vernon Avenue) and then the Mt. Vernon Recreation Center (2701 Commonwealth Avenue) for vendors, exhibitors, wellness presentations and more.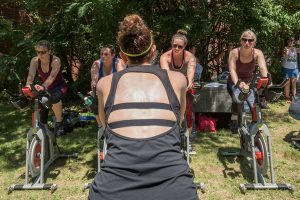 Win prizes and make sure to bring your mat and be prepared to move.  Enjoy free yoga, Pilates, CrossFit, Spin, Barre and dance classes led by fitness, health, and wellness experts. So much fun and the whole family can get involved in a healthy lifestyle.
Last year's SCHEDULE OF EVENTS:
8:15AM Outdoor Yoga with Mind the Mat
9:45AM Pilates Boot Camp with Mind the Mat
10:45AM CrossFit OldTown Kids Field Day (Sheriff's Department vs. Fire Department Tug-o-War)
11:45AM Outdoor Yoga with Mind the Mat
12:30PM Swet Ride/Barre Tech/TRUE Circuit 
1:30PM Stretch Class with Running Brooke
1:45PM Goal and Vision Setting with lululemon
THIRD FLOOR KIDS YOGA AND DANCE:
11-11:20AM/11:30-11:50AM/12:00-12:20PM Dance with TippiToes
12:30PM-2:00PM Yoga with YoKids
And lots of delicious and nutritious FOOD!  
Location: Along Mount Vernon Avenue, Del Ray, VA
Date: Sat, June 24, 2017
Time: 9am – 1pm
Tel: 703-683-2228
wellraydelray.com
For Regional Accommodations, Restaurants & Attractions: visitalexandriava.com