Tag Archive
activity
art
artist
Austria
Canada
children
city
CostSaver
display
drive i-95
Drivei-95
entertainment
Europe
event
exhibit
family
festival
Florida
food
France
free
fun
game
historic
History
landmark
live
local
London
Museum
music
performance
roadtrip
shop
show
sights
sightseeing
tour
tourist
Trafalgar
travel
travelblogger
USA
view
world
Do you like old cemeteries? Wanna see one after its closed to the public? Are you intrigued by Secret Societies, Old World Rituals, Freemasonry, The New World Order,  Stories of love, murder, bootlegging. root doctors, "The Book" and many other macabre and mysterious subjects that is associated with Savannah and Bonaventure Cemetery?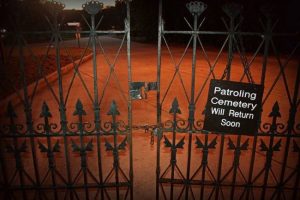 It's that time of year when Bonaventure Cemetery enchantment hours of Twilight & After Dark afford themselves like no other in this exclusive, flashlight story special with Savannah's after hours cemetery tour.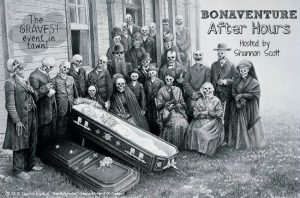 Shannon Scott conducts a 3-hour tour that reveals the hidden to the seeker,  Covering everything from Savannah's role in "The DaVinci Code,"  to a hooch runner for Al Capone, a woman drowned by one man — her hubby put to death for the crime, and the bizarre love story that ended in one murder and one electric chair moment are only the highlights of the mayhem which will  be revealed in the cemetery setting. The Spanish moss, Gothic live oaks and statues staring back come at no extra charge. Why 3 hours? Why not go and find out. Tour includes event poster.
Location: Bonaventure Cemetery, 330 Bonaventure Rd, Savannah, GA 31404
Dates: until  Mar 18, 2018
Hours: 5 – 8 pm
Tel: 912-319-5600
shannonscott.com
For Regional Accommodations, Restaurants & Attractions: visitsavannah.com
For some Halloween ghouly delight check out the popular Graveyard Shift Ghost Tours at the Mark Twain House. eerie enough to have been featured on SyFy Channel's acclaimed paranormal series Ghost Hunters and the Biography Channel's My Ghost Story, bringing their investigative teams to the house.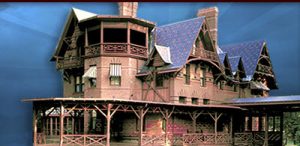 Prior to the tour, a short film will be shown: Ghost Tour, which was filmed in The Mark Twain House. On the tour participants will hear creepy tales and stories of spirits that surround The Mark Twain House and learn about Twain's own interest in the supernatural.
Filled with haunted history, dark tales and Victorian traditions encompassing seances and spiritualism, these nighttime tours are as educational as they are goosebump-inducing.
The tours sell out fast and are only offered seasonally, so be sure to make your reservations.
Location: The Mark Twain House and Museum, 351 Farmington Ave, Hartford, CT 06105
Dates: Thurs, Fri & Sat, Oct 20th, 21st, 22nd, 27th, 28th and 29th, 2016
Hours: 6 pm – 10 pm (Tours leave at 6pm, 7pm, 8pm, 9pm, 10pm)
Tel: 860-247-0998
marktwainhouse.org/visitor/events_programs.php#
For Regional Accommodations, Restaurants and Attractions: ctvisit.com
You'll find lions and tigers at the Catty Shack Ranch Wildlife Sanctuary. This amazing  non-profit facility is dedicated to the rescue and care of  endangered big cats, providing them a safe, loving, forever home.
Run completely by volunteers, this sanctuary allows you to get an up close and personal with the rescued big cats: lions, tigers, leopards, cougars and bobcats. Learn about their habitat, their personalities and the stories behind why they have found refuge at the sanctuary.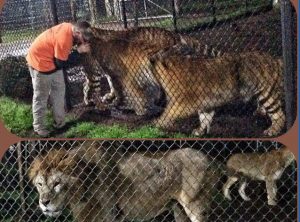 Since their inhabitants are mostly nocturnal (big cats can sleep up to 20 hours a day), you will most likely appreciate the nighttime tour the most.  The resident cats wake up after dark and this is when they are fed.  At 7:30 PM, you will get to watch over 600 pounds of meat distributed throughout the sanctuary. During these tours, be prepared to hear the big cats roar "loudly" – lions can be heard up to five miles away.
Daytime tours and nighttime feeding tours of Catty Shack Ranch are available but only on select days, so you'll need to check the website for the most recent schedule. These tours are the primary source of raising funds with 100% of proceeds going to their residents.
Treat your family to a very unique, informative, exciting experience. Animal lover's will appreciate how well these residents are loved and cared for at this very special retirement home.
Location: The Catty Shack Ranch, 1860 Starratt Rd, Jacksonville, Florida 32226 USA
Dates: open only on select days, please check website
Hours: Daytime Tours 1 – 4 pm, Night Feeding Tours 6 – 8 pm
Tel: 904- 757-3606
cattyshack.org
For Regional Accommodations, Restaurants & Attractions:
visitjacksonville.com