Tag Archive
activity
art
artist
Austria
Canada
children
city
CostSaver
display
Drivei-95
drive i-95
entertainment
Europe
event
exhibit
family
festival
Florida
food
France
free
fun
historic
History
landmark
live
local
London
Museum
music
performance
Restaurant
roadtrip
shop
show
sights
sightseeing
tour
tourist
Trafalgar
travel
travelblogger
USA
view
world
Already a Memorial Day tradition, Country 500 draws 75,000 country-music loving fans to Daytona Beach for an unforgettable weekend of music, camping and summertime fun at one of America's most iconic sports destinations.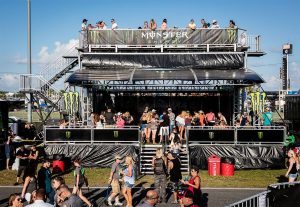 Also called "The Great American Music Fest at Daytona," the Country 500 festival features the biggest stars in country music spread over three days and nights, programmed on multiple performance stages—specially designed and built for the festival. Country 500 takes place on the infield of the world-famous Daytona International Speedway.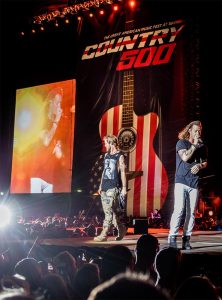 Featured artists: Sugarland, Toby Keith, Chris Stapleton, Dierks Bentley and more. For Complete Music Lineup: country500.com/schedule/#/
Fans at the festival also have the opportunity to get up close and personal with some of their favorite country stars at artist meet-and-greets located in the garages. Numerous other features—a select festival menu sold from food booths and food trucks; carnival rides; arcade games; cooling water elements; country-and-western merchandise; and more—will all be a part of the festival, as Country 500 transforms racing's greatest venue into a festival-goer's dream.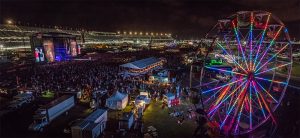 Location: Daytona International Speedway, 1801 West International Speedway Blvd. Daytona Beach, FL 32118
Date: May 25 – 27, 2018 – Memorial Day weekend
Times: Various
Tel: 504- 410-4100                        Photo Credits: Douglas Mason
country500.com
For Regional Accommodations, Restaurants & Attractions: daytonabeach.com
Venice Of America Lesson and Tour is a fun and easy way to learn how to stand up paddle board and experience a relaxing journey from Fort Lauderdale's Barrier Island to the Riverfront in Las Olas with professional and friendly guide.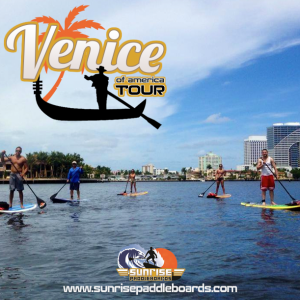 Look out for manatees as you paddle through  navigable inland waterways that make up New River, winding past the palatial estates, multi-million dollar luxury yachts, and natural areas of Fort Lauderdale's intracoastal and river system.
The canals house mega yachts of the rich and famous which are docked at luxurious homes that can only be seen by river as many are inside gated communities.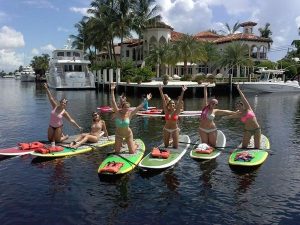 These inland waterways with their waterfront homes earned Fort Lauderdale its reputation as the "Venice of America."Glide your board from small wakes as yachts and boats pass, all while enjoying the beautiful Intracoastal Waterway system that stretches from Maine to Miami.
The Fort Lauderdale port hosts as many as 18 cruise ships a day, sailing from Port Everglades in Fort Lauderdale to marquee destinations throughout the Caribbean.
Paddling tours navigate different routes daily based upon current, wind conditions, and other variables to make the tour safe, fun, and inviting  for all ages. Along the tour their knowledgeable tour guide will answer questions while making your experience as easy and fun as possible.
Images Courtesy of Sunrise Paddleboards
Location: 2520 N. Federal Hwy., Ft Lauderdale, FL 33305
Dates & Time: Every Saturday at 10 AM
Tel: 954-440-4562
sunrisepaddleboards.com
For Regional accommodations, Restaurants & Attractions: sunny.org
DeWayne's – Would you believe this amazing gift, clothes and garden decor shop started out as a pumpkin stand? DeWayne persevered with his produce stand after having to move it 3 times. What began as DeWayne's Country Garden in 1991 has transitioned through the years to become known as simply… DeWayne's.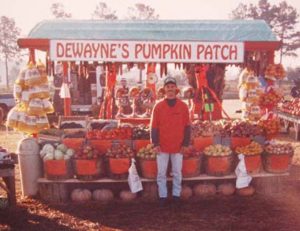 Nowadays it has grown and grown beyond the trolls, birdbaths, gargoyles, trellises, fountains, bears and benches outside. It is a destination for shoppers to experience the gift shop, garden center, ladies clothing boutique, menswear and Christmas Land.
DeWayne's is celebrating the completion of a two-year construction project, a 23,500 sq ft expansion and 9,000 sq ft renovation. The final phase is the redesign and expansion of existing space into a larger women's clothing Boutique along with a new customer service / checkout area.
The new space allows for the amplification of The Boutique to incorporate more complimenting brands and product trends to the existing lines, including ladies clothing, footwear, jewelry, handbags & accessories. With an outstanding knack of seeking out the hottest and most desired brands, shoppers will love their assortment, including: Alex and Ani, Brighton, Jack Rogers, Dansko, Hobo, Joseph Ribkoff, Hatley, Escapada and Clara Son Woo . You can also buy paper goods, soap, candles and flags.
DeWayne's family owned business provides customers with a unique shopping experience in over 40,000 sq ft of specialty retailing. Exceptional Customer Service, amazing selection and an unforgettable experience await you.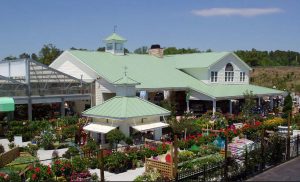 Location: DeWayne's – 1575 Outlet Center Dr, Selma, NC 27576
Hours: Mon – Fri 9:30– 7pm, Sat 9 – 7:30pm, Sun 10 – 6pm
Tel: 919-202-8471
dewaynes.com
For Regional Accommodations, Restaurants & Attractions: johnstoncountync.org
Looking for something different?  If you love blues harp,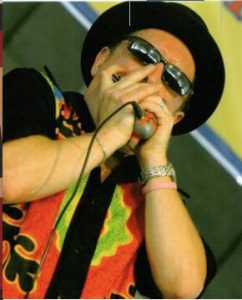 this show is for definitely for you. Harmonica players from throughout the state will battle at the 11th Annual Florida Harmonica Championships. Every October the Florida Harmonica Championships combines performances from more than 20 great harp players with internationally known guest stars. Each year, music lovers from all over the country travel to beautiful New Smyrna Beach to witness what has become a signature Florida music happening.
This combination of raw new talent, a show oriented format, great backing band and internationally renowned guest stars has made the Florida Harmonica Championships and New Smyrna a music destination for fans from Florida, the US and the world. Anyone can compete.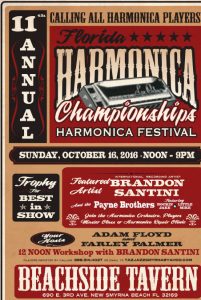 Other activities include a master class, a harmonica repair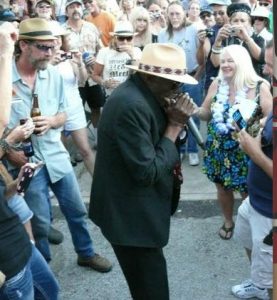 clinic and a "harmonica orchestra" performance open to all spectators with a harmonica.
Location: Beachside Tavern, 690 E. 3rd. Ave, New Smyrna Beach, FL 32169
Date: Sun Oct 16, 2016
Time: Noon – 9PM
Tel: 386-314-5718
floridaharmonicachampionships.com
For Regional Accommodations, Restaurants & Attractions: nsbfla.com
Wouldn't it be amazing to be able to flashback to calm and pleasant airline travel of the 1970's? Well you can! We just drove from Montreal to tiny Plattsburgh Airport to take Allegiant Air to hot sunny Florida. Easily, we turned off the main road, and drove right up to the airport door. I stepped out with the luggage, and Stan just parked the car across the street.
There was NO line at the Allegiant Air desk and friendly helpful service, I was done in under two minutes. There was NO lineup at security. Since you already drove through the border, there was NO customs and immigration to deal with. In probably about 5 minutes we were going up the elevator to the waiting room.
The room had a retro counter with a man selling candy, snacks, sandwiches and drinks. When I asked him the prices, He said, "What do you want, they're all in my head?"
There weren't overhead screens to keep track of the flight. They send any changes to you to your cellphone – and call if necessary, too. The building is going through a renovation so things might be a bit more twenty-first century when you fly.
Those of you already planning your winter sunny getaways will be happy to know that Allegiant Air flying out of Plattsburgh offers low prices with just a short drive away for Montrealers who want a nonstop flight to sunshine. Just be advised that there are extra charges for luggage (even carry-on), choosing seats, and such things as printed boarding passes for you (you can do it at home for free).
Travelers who shop around will find substantial savings when flying with Allegiant, as well as good deals on hotels, rental cars and attractions. Montrealers wishing to spend their hard-earned dollars at their destination, rather than on transportation, can fly to sunny Las Vegas and Florida.
You have to admire their moxie. Contortionists are being placed inside suitcases which are then placed inside the cargo hold of buses in Spain. They then have the opportunity to go through any and all of your luggage and help themselves to whatever they want, while you are enjoying the scenic rides between popular tourist destinations. By the time you have reached the end of your journey, they (and their booty) are back inside their suitcase, ready to be plucked off the bus by an accomplice.