Tag Archive
activity
art
artist
Canada
children
city
community
contest
country
craft
display
downtown
Drivei-95
drive i-95
drivei95
entertainment
event
family
festival
Florida
food
free
fun
game
historic
History
house
Island
live
local
Museum
music
national
North Carolina
performance
prize
Restaurant
roadtrip
shop
show
tour
travel
travelblogger
USA
world
It's the inaugural Mystic River Day, a day celebrating the Mystic River Community.
Festivities include: children's activities and games on the Mystic River Park green, discover Mystic River history,  many local non-profits, animal encounters, meet the Mystic Mermaid in the park – photo op, Sharkfest Swim, Kayak and SUP races down the Mystic River.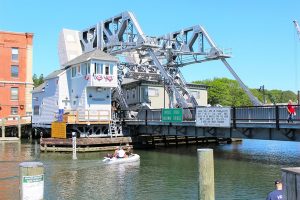 Cheer on the Mystic Sharkfest Swimmers from  8:30 am – 11:30 am, on their 1500 meter swim from Middle Wharf at Mystic Seaport, down the Mystic River, under the famous Bascule drawbridge, finishing at Dock A at Seaport Marine.
This swim will give you the perfect excuse to visit a classic New England seaport on Long Island Sound. The swim course will take you past the fully restored whaling ship, Charles Morgan and around the Mystic Harbor lighthouse and down river through the picturesque village that is steeped in shipbuilding history.
Participating downtown shops, restaurants, and bars will offer specials, discounts and extended happy hours throughout the day.
Location:Mystic River Park, Cottrell Street, Mystic, 06355
Date: Sun, July 8, 2018
Time: 9am – 2:30pm
Tel: 860-572-9578
thisismystic.com/event/mystic-river-day
For Regional Accommodations, Restaurants & Attractions: mysticchamber.org
The sounds of the ancient Celtic peoples of Scotland and Ireland are as alive today as ever in America's Oldest Celtic City at the 8th Annual St. Augustine Celtic Music & Heritage Festival.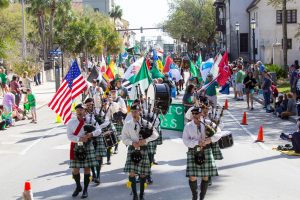 The three-day festival takes place at Francis Field in downtown St. Augustine, featuring internationally acclaimed Celtic bands, a pre-festival Whiskey Tasting, Highland games, Celtic shopping and food, live music, two stages and a variety of entertainment. The music lineup includes Enter the Haggis, Emmet Cahill, House of Hamill, Dublin City Ramblers, Seven Nations, Rathkeltair, Emish, Albannach and Steel City Rovers.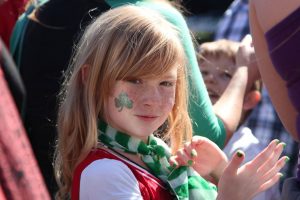 The festivities start on Friday, March 9th with a Whiskey Tasting Event from 7-9pm. On Saturday the St. Patrick's Day Parade  as well as The St. Augustine Highland Games both begin at 10 am,  followed by live musical performances at noon.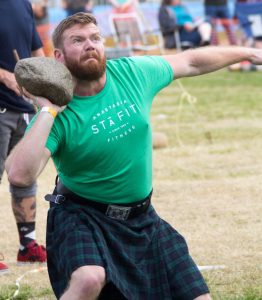 General admission into the festival is $10. Visit the website for the schedule of events.
Location: Francis Field, 25 W. Castillo Dr., St. Augustine, FL 32084
Dates:Fri, March 9 – Sun, March 11, 2018
Hours: Fri March 9,  7-9pm, Sat March 10, 10-10pm, Sun March 11, 10-7pm
Tel: 904-891-0326
celticstaugustine.com
For Regional Accommdations, Restaurants & Attractions: floridashistoriccoast.com
Rumba on the Lumber 2018, a festival of food, movement, music and the arts, consisting of two days of events in historic downtown Lumberton with over 4000 people in  attendance.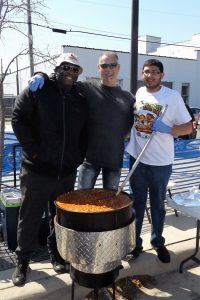 Many wonderful annual events will once again be front and center, including: The Rumba on the Lumber Festival with live music, vendors, Rumba Cross fit Games Exhibition, and the Lumbee River EMC Free Kidzone, 5K, 10K, fun run/walk, 100K ride, 20-Mile adventure ride,  Chili Cookoff and a bicycle rodeo.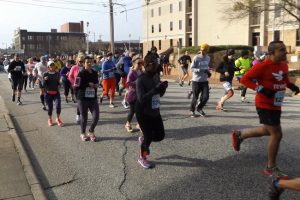 Many festival-goers agree, it's all about the chili. More than two dozen teams bring their most coveted recipes. Teams prepare a minimum of 10 gallons of chili and dole out free samples of their creations. The teams will be competing for prizes including the best tasting, Spiciest Chili, Strangest ingredient and Best chili cooking outfits. Don't miss the fun!
Saturday- Downtown Plaza/ 3rd Street:
on't miss the 10th Anniversary Military Bowl presented by Northrop Grumman Corporation, benefiting the USO of Metropolitan Washington-Baltimore (USO-Metro), a military support organization. Kick off is on Thursday, Dec. 28 at 1:30 pm at Navy-Marine Corps Memorial Stadium in Annapolis matching a team from the Atlantic Coast Conference (ACC) against an opponent from the American Athletic Conference (AAC) and will be televised nationally on ESPN.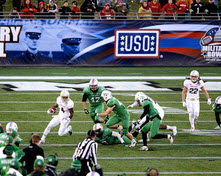 The game day festivities kicks off  at 9:30 am with one of Annapolis' newest traditions: the Military Bowl Parade, featuring The world-famous Budweiser Clydesdales.  They will lead the parade procession – along with Medal of Honor recipients, mascots, and team bands – from City Dock in downtown Annapolis to the Navy-Marine Corps Memorial Stadium as part of the many special events throughout the day.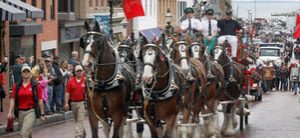 The Official Military Bowl Tailgate kicks off in the Blue Lot on the west side of Navy-Marine Corps Memorial Stadium. Admission to the tailgate is free and will feature music, games, food & beverages from fantastic Annapolis restaurants, and exciting giveaways for the first arrivals. In addition, there's also the 3rd Annual Bud & Burger Battle (held from 10:30 am-12:30 pm) where you can sample some of Annapolis' favorite burgers before voting for your favorite.
Fan Bowl Week in Annapolis:
Wednesday, December 27
Thursday, December 28
For more than 70 years, the USO (United Service Organizations) has been the way for the American people to say thank you to our nation's service men and women and their families.
To purchase tickets: militarybowl.org/tickets/#!
Location: U.S. Navy-Marine Corps Memorial Stadium, 550 Taylor Avenue, Annapolis
Date: Thurs, December 28, 2017
Time: Kick off 1:30 (doors open at 12:00)
Tel: 202-776-2919
militarybowl.org
For Regional Accommodations, Restaurants & Attractions: visitannapolis.org
Wilson, NC Exit 121: The North Carolina Whirligig Festival is a 2-day hometown annual arts and crafts festival features arts of the region, including the giant Whirligigs created by late local artist, Vollis Simpson. Like the whimsical outsider art, the Wilson Whirligig Festival,  in Historic Downtown Wilson, is a community celebration of people and art in motion.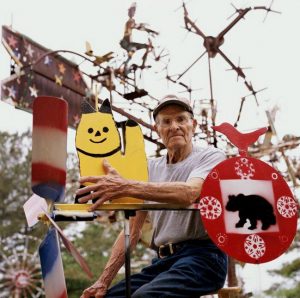 The Vollis Simpson Whirligig Park is hosting their Grand Opening the Thursday before the festival weekend, Nov. 2nd starting at 4 pm.
With Over 200+ vendors, 3 stages of live entertainment, a showcase of local and interactive art,  delicious food, beer gardens, Non-Profit organizations, free Whirli-Kidz Zone, Special events, 5K Whirli-Run, Whirli-Kidz Stage & Choir, Cup Cake Challenge, Photo Contest. New this year is a Ninja Whirligig Warrior Zone where you can meet local American Ninja Warriors, watch them compete and get a chance to test out the course yourself.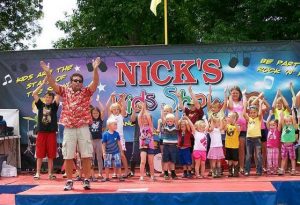 The ever popular cake dive is back, Sun @4pm: witness the festival's messiest event, a "dive" into a large 10 ft x 10 ft anniversary cake for a variety of prizes.
Touch-A-Truck is a fun event for the whole family, allowing children three + an all access pass to explore, climb and touch city of Wilson trucks and emergency response vehicles. Kids can sit in vehicles, honk the horn and talk with the equipment operators. Horn free hours will be offered throughout the day for kids with noise sensitivity.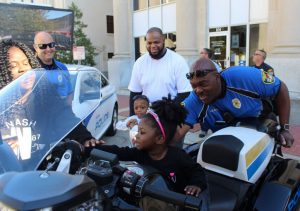 Douglas Street will transform into a space to build, create, and envision. With Brick Scholars, Greenlight, and Imagination Station Science & History Museum. Kids five + will be able to make Lego creations, even a whirligig! Showcase your creation with the onsite photo booth.
It's a colorful 2-day celebration that sparks creativity in the people of Wilson, so get inspired and take part in the community's largest celebration. (rain or shine)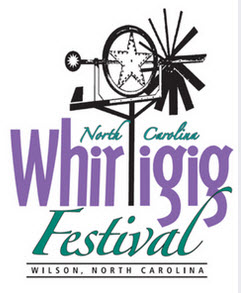 Location: Historic Downtown Wilson,NC 27893
Dates: Nov 4 – 5, 2017
Times:  Sat, Nov 4 -10 am – 5 pm , Sun, Nov 5  noon – 5 pm
Tel: 252-289-9650
whirligigfestivalnc.org
For Regional Accommodations, Restaurants & Attractions: wilson-nc.com
The 19th annual North Carolina Cotton Festival  takes place in Downtown Dunn on November 4, 2017. This family-fun event draws more than 10,000 people each year and is a celebration of the farmer and in particular the cotton farmer and their contributions as well as the cotton farming and harvesting heritage that plays an important role in the Dunn area.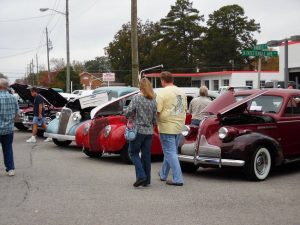 November is peak season for cotton farmers and downtown Dunn was once known as the largest wagon cotton yard in the country. During the festival, the local cotton gin, that until recent years was located in downtown, offers free tours through the gin, allowing you to see cotton production up close and personal. Shuttles are offered from the festival site to the gin every half hour.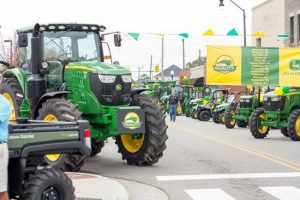 The event covers over 16 city blocks and offers entertainment on 2 stage featuring a variety of music, carnival rides and games, a classic car show -where over 100 antique and custom cars compete for best in show, petting zoo, Kiddie Land, Antique Tractor Show, over 125 vendors showcasing commodities like cotton, needle work, fabric, food and crafts.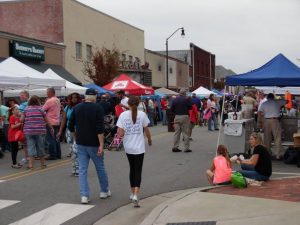 FREE admission, lots of downtown shopping at some interesting shops, freebies and family fun for all ages.
Location: Downtown Dunn
Date: November 4, 2017
Time:10am – 4pm
Tel: 910-892-3282
nccottonfestival.com
For Regional Accommodations, Restaurants & Attractions: dunntourism.org
Enjoy a fall Sunday afternoon in Newburyport by tasting and rating signature cocktail and appetizer samples from local restaurants in the 2nd Annual Newburyport Charity Cocktail & Appetizer Competition.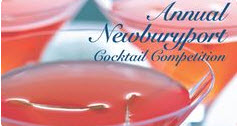 This fun-filled fundraiser will be held Sunday afternoon, October 22nd, with all proceeds benefit the nonprofit, Pennies for Poverty: 2 Cents 4 Change, a Newburyport-based charity whose mission is to promote and carry out efforts to reduce poverty in Newburyport, Massachusetts.
Newburyport Cocktail and Appetizer Competition Fundraiser
Tickets are available at:  CocktailCompetition.yapsody.com.
Here is how it works:  On the day of the event, Participants with tickets will check in at Michael's Harborside to pick up their Cocktail Competition t-shirt and a map of participating restaurants. All restaurants are within walking distance in downtown Newburyport.
After sampling cocktails at each restaurant, participants return to Michael's Harborside to vote for their favorite signature drink and appetizer. The restaurant winner will be recognized in the media and have bragging rights as the 2017 Newburyport Best Cocktail and Appetizer Competition Winner.
Location: Downtown Newburyport
Starting Point: Michael's Harborside, 1 Tournament Wharf, Newburyport, MA 01950
Date: Sun, Oct 22nd, 2017
Time: 2pm -5 pm
newburyport.com/best-cocktail-competition-fundraiser-sept-25th
For Regional Accommodations, Restaurants & Attractions: newburyport.com
The 10th Annual Eastern Carolina BBQ Throwdown is a professional cooking competition based on KCBS categories (chicken, pork ribs, pork & beef brisket). Awards include Grand Champion, Reserved Grand Champion, and People's Choice Award. Cash awards, trophies and plaques awarded up to 10th place in each category. There will be 58 opportunities to win.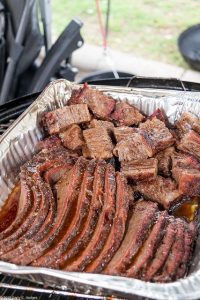 The Friday night Kick Off Party includes a Kick Off Concert featuring Who's Bad- The Ultimate Michael Jackson tribute band  held in downtown Rocky Mount. KCBS representatives will be present and competition judging starts at noon on Saturday, October 14, using the blind judging technique. This is a party you don't want to miss, with plenty of delicious food, beverages, and great entertainment. Bring your lawn chairs or blankets and come have some fun.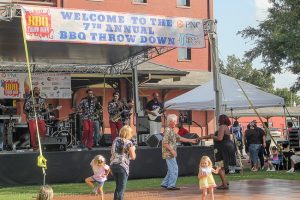 Schedule of Events:

Friday & Saturday, October 13-14, 2017
10th annual Eastern Carolina BBQ Throw Down (Competition)
Includes: People Choice
Friday, October 13th (12pm – 8:30 pm)
BBQ Kick Off Party (Train Station Lawn) 5:00 pm – 8:30 pm
Who's Bad Michael Jackson tribute band 6:30 pm (Train Station Lawn)
Saturday, October 14th (10:00 am – 6 pm)
Food Vendors, Commercial Vendors, Exhibitors, Live Music
Location: 101 Coastline St, Downtown Rocky Mount,NC  27804 – in front of the Helen P. Gay Historic Rocky Mount Train Station
Date & Time: Fri, Oct. 13 – Sat, Oct. 14, 2017
Time: Fri 12 pm – 8 pm, Sat 10 am – 6 pm
Tel: 252-972-1159
downtownrockymount.com/events/eastern-carolina-bbq-throwdown
For Regional Accommodations, Restaurants & Attractions: rockymounttravel.com
Explore the decadent delights of the nation's oldest city on this indulgent tour of St. Augustine's finest chocolate creations. The VIP 'ALL THINGS CHOCOLATE' Tasting Tour is an especially delectable way to learn more about St. Augustine's historic district, where you will get to experience the most unique chocolate selections that St Augustine has to offer.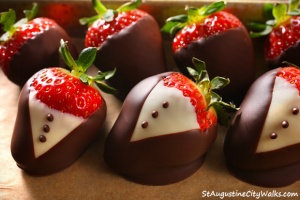 Aside from the sheer decadence, you'll discover how chocolate played a pivotal role in influencing the history and culture of the New World, while seeing unique points of interest along the way. Imagine taking in the delicious antiquity of the old city while indulging in one of man-kinds most beloved ancient tasting treasures along the way.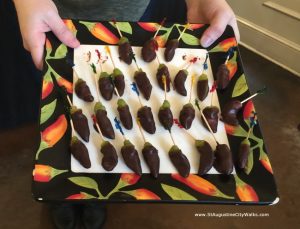 This 2+ hour tour departs from Tour St. Augustine Inc., located downtown at 4 Granada Street, on select weekend dates. Tour departs at 1 pm (check in 15 mins prior) and advance reservations are required. Visit here to book a tour.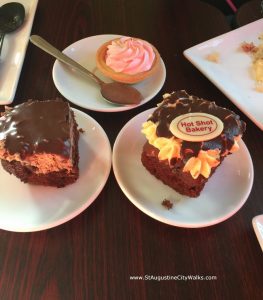 Location: The tour departs from Tour St. Augustine, 4 Granada Street, St. Augustine, FL 32084
Date and Time: The first Saturday of the month in 2017 at 1:00 pm (Aug 5, Sept 2, Oct 7, Nov 4, Dec2)
Tel: 904-825-0087
staugcitywalks.com
For Regional Accommodations, Restaurants & Attractions: floridashistoriccoast.com
Ahoy Mateys! For over 300 years, people of all ages have searched for Captain Kidd's treasure.  Sunday, June 11th, 2017 is Pirates Day in Milford.  Join Captain Kidd and his crew as they sail into Milford Harbor, 'kidnap' Mayor Blake and "take over" downtown Milford.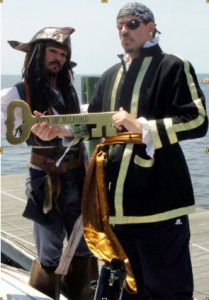 For the 13th annual Cap'n Kidd Treasure Hunt, participants will pick up a downtown treasure map, a strand of pirate beads, and a booty bag at Lisman Landing or by the Gazebo on the Green. Take part in the scavenger hunt by following the clues listed on the map, decipher the clue that matches the stop, and fill up your booty bags with treasures galore at the participating Pirate Stops.  Don't forget to get your map stamped for a chance to win a treasure chest of prizes. Here's a clue…Only the places displaying Pirate Flags will have the loot you seek.
There will be pirate-themed activities for children on the Green by the Gazebo, and  live, local bands for everyone to enjoy. Be sure to keep a look out for more crew members for great photo ops and  join Cap'n Kidd and his motley crew for a spectacular pirate parade.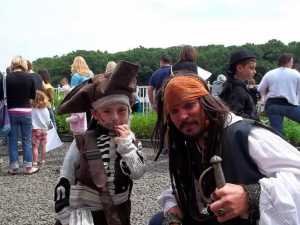 So put on your best pirate garb, learn how to talk like a pirate, and search for Cap'n Kidd's treasure. Matey, don't miss this fun, family-friendly adventure, brimming with special treasures and pirate bustle all day long … or be prepared to walk the Plank!  AAARRRGGGG…
Cap'n Kidd Pirates Day Treasure Hunt:
SUNDAY, JUNE 11th, 2017 Noon to 5:00 PM (subject to change)
Pirates Day

11:30 AM – 1:00 PM Map Distribution Lisman Landing (can also be picked up at the Gazebo – after 1 pm pick up at Gazebo on the Green only)
11:00 AM – 1:00 PM  Tim Payson & Friends
12:00 PM  Cap'n Kidd, Captain Jack, colorful pirates and pirate ship arrive at Harbor/Lisman Landing
12:15 PM   Mayor Benjamin G. Blake greets crowd, kicks off event
12:00 PM –  2:00 PM  Map Distribution continues by the Gazebo on the Green
12:30 – 2:00 PM  Pirate Rock Painting with Rock On Pirate Girls By the Gazebo on the Green  * Proceeds benefit the Get In Touch Foundation
1:00 PM  Milford Volunteers Ancient Fife and Drum Corps – Park by Café Atlantique
1:30 – 2:00 PM  Katie Gillick, musician/composer – Gazebo on the Green
2:30 – 3:00 PM  Pirates Parade on the Green by the Gazebo – everyone invited to join in
2:00 – 3:00 PM  The Elwoods (Classic Rock/Blues) Gazebo on the Green
2:30 – 3:30 PM  Pirate-related Kiddie Activities by the Gazebo on the Green and story-time by Friends of the Milford Library
3:00 – 4:00 PM  The Elwoods (Classic Rock/Blues) Gazebo on the Green
4:00 – 5:00 PM  Drop off completed maps at the DMBA Exhibit by the Gazebo on the Green, for a chance to win a Treasure Chest of prizes (one adult winner & one child winner will be chosen); event closes promptly at 5:00 PM
Location: Lisman Landing or Gazebo on the Green, Downtown Milford, CT 06460
Date: Sun, June 11th, 2017
Hours: noon – 5pm
Tel:  203-745-4946
downtownmilfordct.com/copy-of-wine-trail
For Regional Accommodation, Restaurants & Attractions: milfordct.com