Tag Archive
activity
art
artist
Canada
children
city
community
contest
country
craft
display
downtown
Drivei-95
drive i-95
drivei95
entertainment
event
family
festival
Florida
food
free
fun
game
historic
History
house
Island
live
local
Museum
music
national
North Carolina
performance
prize
Restaurant
roadtrip
shop
show
tour
travel
travelblogger
USA
world
Already a Memorial Day tradition, Country 500 draws 75,000 country-music loving fans to Daytona Beach for an unforgettable weekend of music, camping and summertime fun at one of America's most iconic sports destinations.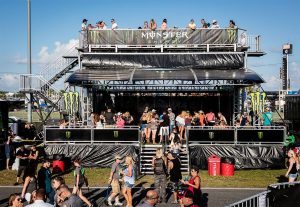 Also called "The Great American Music Fest at Daytona," the Country 500 festival features the biggest stars in country music spread over three days and nights, programmed on multiple performance stages—specially designed and built for the festival. Country 500 takes place on the infield of the world-famous Daytona International Speedway.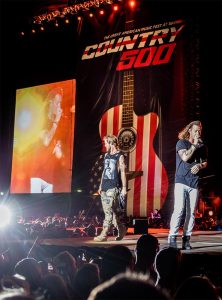 Featured artists: Sugarland, Toby Keith, Chris Stapleton, Dierks Bentley and more. For Complete Music Lineup: country500.com/schedule/#/
Fans at the festival also have the opportunity to get up close and personal with some of their favorite country stars at artist meet-and-greets located in the garages. Numerous other features—a select festival menu sold from food booths and food trucks; carnival rides; arcade games; cooling water elements; country-and-western merchandise; and more—will all be a part of the festival, as Country 500 transforms racing's greatest venue into a festival-goer's dream.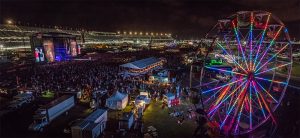 Location: Daytona International Speedway, 1801 West International Speedway Blvd. Daytona Beach, FL 32118
Date: May 25 – 27, 2018 – Memorial Day weekend
Times: Various
Tel: 504- 410-4100                        Photo Credits: Douglas Mason
country500.com
For Regional Accommodations, Restaurants & Attractions: daytonabeach.com
Hold on to you hats racing fans, February is the return of Speedweeks at Daytona International Speedway. This nine-day motorsports adventure offers devoted race fans with an action-packed schedule of six of the most exciting races, culminating with the Daytona 500 which will showcase 59 years of history in the world's only motorsports stadium.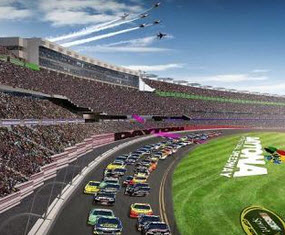 Sat, Feb. 18: Lucas Oil 200 and the Clash at Daytona -Prepare for the ultimate doubleheader with action from the ARCA Racing Series & NASCAR presents a driver pool of experienced veterans and young up-and-comers, while NASCAR rolls out a star-studded lineup to open their season.
Sun, Feb. 19: Daytona 500 Qualifying By Kroger -Every second makes a difference in the group qualifying format that determines the front row for the Daytona 500.
Thurs, Feb. 23: Can-Am Duel – With the front row of the Daytona 500 set, top drivers in the Cup Series compete to determine the rest of the starting grid
Fri, Feb. 24: NextEra Energy Resources 250 – Annually one of the most exciting races at Daytona International Speedway, this race is well-known for its long list of close finishes.
Sat, Feb. 25: PowerShares QQQ 300 – Young drivers look to make a name for themselves, while established veterans seek to gain momentum before Sunday's showcase event.
On February 26th, The Daytona 500, also known as "The Great American Race," is NASCAR's signature event. Fresh off of a sold-out crowd witnessing the closest finish in Daytona 500 history,  it's sure to be another for the record books. At a place where the timeline unfolds like the pages of history, a proud new chapter is set to be written at the "World Center of Racing."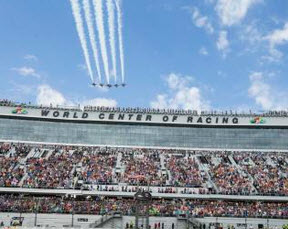 Location: Daytona International Speedway,
1801 W. International Speedway Blvd. Daytona Beach, FL 32118
Dates: Sat Feb 18 – Sun Feb 26, 2017
Times: Various
Tel: 800-PIT-SHOP
daytonainternationalspeedway.com/Events/2017/Speedweeks-At-DAYTONA/Speedweeks-At-DAYTONA.aspx
For Regional Accommodations, Restaurants & Attractions: daytonabeach.com