Tag Archive
activity
art
artist
Canada
children
city
community
contest
country
craft
display
downtown
drive i-95
Drivei-95
drivei95
entertainment
event
family
festival
Florida
food
free
fun
game
historic
History
house
Island
live
local
Museum
music
national
North Carolina
performance
prize
Restaurant
roadtrip
shop
show
tour
travel
travelblogger
USA
world
Experience four days and nights of Latin dance lessons, meeting new people, enjoying dance performances and social dancing with world renown instructors at DC's 3rd Annual Fall Salsa and Bachata Dance Festival.
Four Days of Non-Stop Dancing with 5 Nights of Theme Parties, Over 50 Salsa, Bachata, Kizomba, and Zouk Workshops, amazing talent from around the world and dance performances and social dancing with world renown instructors.
Experience this Latin Dance Fest and hangout with new people, learn to dance and even ask one of the artists to dance with you.

Event Schedule: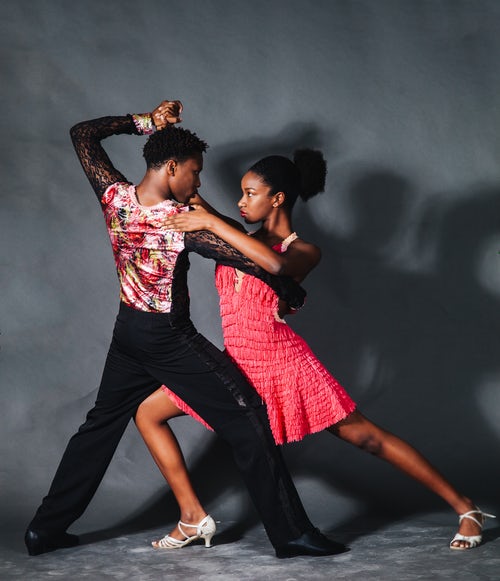 Workshops:
Thursday – 8pm until 10pm
Friday – 2pm until 9pm
Saturday – 10am – 9pm
Sunday – 11am – 9pm
Performances:
Friday – Sunday – Starting at 9pm
Social Dancing:
Thursday -starting at 10pm
Friday – 10:30pm – 6am
Saturday – 10:30pm – 6am
Sunday – 10:30pm – 6am
Location: Westin Alexandria Hotel, 400 Courthouse Square, Alexandria, VA 22314
Dates: Sept 27 – 30, 2018
Time: Various- See Schedule Above
Tel: 703-409-0443
dcsalsabachatafest.com
For Regional Accommodations, Restaurants & Attractions: visitalexandriava.com
Hippie Tribe Fest is where the Bohemians roam. Created to bring community together, and to bring out the fun and free spirit in all of us; to create an experience for attendees to enjoy nature, to see incredible works of art, natural products, hand-made, Bohemian and Fair-Trade, amazing creations from local artisans and to enjoy performances by talented musicians.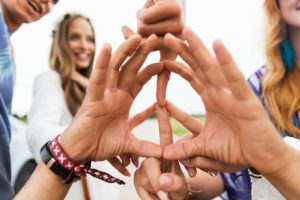 At the main stage, there will be six hours of top notch musical artists and performers. Gifted buskers/solo artists will be performing throughout the festival and at the Feeling Groovy tent. At the Flower Child tent you will find an array of children activities and fun for the whole family.
Throughout the Hippie Tribe festival you can discover some of the most talented body artists including  Henna, Face Painting. One of the highlights featured is a one hour Drum Circle, where drummers, dancers and hoopers are welcome and encouraged to participate, sharing the energy and heartbeat of Mother Earth.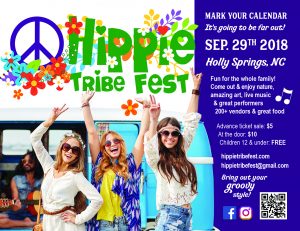 Delicious food available from local food vendors and food trucks. Attendees are encouraged to bring out their Hippie style, folding lawn chairs, blankets, drums and other instruments, as well as an umbrella; this is a rain or shine event. All parking will be on site and FREE.
Advance Entry Tickets $5 ($10 at the door); Children 12 and under – FREE. Tickets Here
Location: Sugg Farm Park at Bass Lake, 2401 Grigsby Ave, Holly Springs, NC 27540
Date: Sat, Sept. 29 2018
Time: Noon – 7pm (rain or shine)
Tel: 919-825-1122
hippietribefest.com
For Regional Accommodations, Restaurants & Attractions: rockymounttravel.com
Calling all dachshunds, wiener wannabes, dachshund lovers and friends…A Cape Cod tradition continues on Main Street, celebrating everything dachshund in charming Historic Barnstable Village.
Cape Cod Doxie Day invites you to join the first ever Wiener Waddle and Waggin' Parade dachshunds in costume and decorated wagons, strollers and carts, are encouraged. Prizes will be awarded for best costume, best wagging and best waddle. Cheer on your favorite doxie in the Doxie Dash.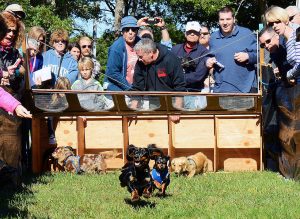 Bring Fido and help celebrate everything dachshund. Enjoy the many contest including longest doxie, teeniest weenie, best trick to name a few. Enter competitions to win prizes and bragging rights.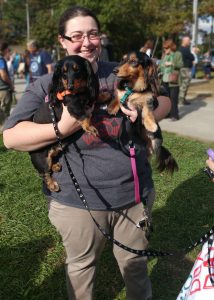 Fun for the whole family including the furry ones. Come on out and sing the official Dachs-song, mingle and meet other doxies to benefit local animal organizations. Take photos with the mini Oscar Mayer Wienermobile, and partake in the Blessing of the animals, and stop by the ask-a-vet table. There will be raffles,  silent auction and more.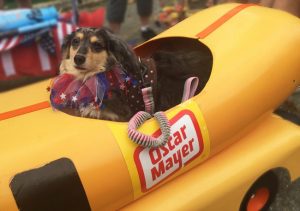 All well-behaved, on-leash dogs are welcome at Cape Cod Doxie Day. Admission is FREE and plenty of FREE parking.  Rain Date Sunday, September 30th.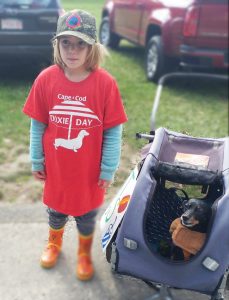 Proceeds from Cape Cod Doxie Day 2018 will benefit The Sampson Fund which helps pet owners pay for critical vet care bills which they would not have the means to do so without assistance (https://www.sampsonfund.org). They will be collecting donations packaged pet food and cat litter for Cape Cod Disaster Animal Response Team (CCDART) http://www.ccdart.org 
Location: Barnstable Village, Behind the Barnstable Courthouse, 3195 Main Street, Barnstable, MA 02630
Date: Sat, Sep 29, 2018
Time: Noon til 3pm
Tel: 508-362-8986
ccdoxieday.com
For Regional Accommodations, Restaurants & Attractions: capecodchamber.org
The 11th Annual Mystic Garlic Festival features freshly harvested local garlic, garlic infused goodies, music, and activities scattered throughout Olde Mistick Village.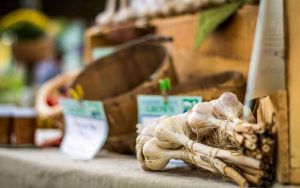 To celebrate the abundant fall harvest, farmers will present an amazing variety of Garlic for sale in addition to fresh produce. More farmers than ever will have honey, jams, preserves, ice cream, baked goods, and syrups.
Besides the proven health benefits of garlic,  there is just something irresistible about the aroma of roasted garlic. Throughout the day and evening, dozens of local restaurants and food service establishments will be serving, for purchase, delicious garlic related foods,  such as garlic fried dough and garlic fries, as well as non-garlic favorites.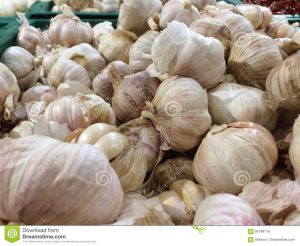 A host of merchants, artisans, authors and artists will line the pathways of Olde Mistick Village displaying their foods, crafts, gifts, and talents. Along with over 45 vendors, you will find Olde Mistick Village merchants offering garlic related activities or products at their stores.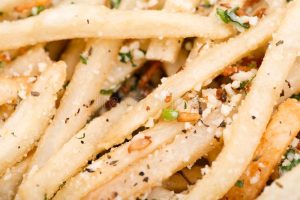 Don't miss the live birds of prey, reptile show, and martial arts demonstration.
So, you bring the mints and Olde Mistick Village will supply the flavor.  A great weekend of music, food, and family fun. Stroller friendly, Free entry and Free parking.
Location: Olde Mistick Village, 27 Coogan Blvd., Mystic, CT 06355
Date: Sept 15 – 16, 2018
Time: Sat 11am – 7pm, Sun 11am – 6pm
Tel: 860 -536-4941
oldemistickvillage.com
For Regional Accommodations, Restaurants & Attractions: thisismystic.com
Whom better to honor than your grandparents? There is a special bond that is shared between grandchildren and their grandparents. National Grandparents Day was declared in 1978 to be celebrated in the US on the first Sunday of September after Labor Day; It was signed into law by President Jimmy Carter.
National Grandparents Day gives grandchildren the opportunity to show love and appreciation to their grandparents. Why not treat them to a special Grandparents Day celebration on the grounds of the glorious Flagler Museum?
The Gilded Age estate was a 75-room winter retreat built in 1902 as a wedding present for Henry Flagler's wife Mary Lily Kenan Flagler  and is open to the public as the Flagler Museum, featuring guided tours, changing exhibits, and special programs.
Family played an important role in the history of the Flagler Museum. The Museum's founder, Jean Flagler Matthews, a granddaughter of Henry Flagler  preserved Whitehall and its collections to honor her grandfather.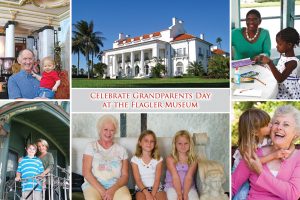 Visit the Flagler Kenan Pavilion to enjoy the family-friendly activities including: Working together to create your family tree, Being interviewed by your grandchildren, helping your grandchildren write a postcard to their family, commemorating the day by making a scrapbook page together having a family photo taken in front of Henry Flagler's Railcar No. 91. all while bonding, sharing, and making timeless memories.
No matter what, the best Grandparents Day activity involves you and your grandparents together, celebrating your family and each other. They play a vital role in families, and this is a day that we can appreciate all the joy and wisdom that grandparents bring to our lives.
Location: Location: The Flagler Museum, One Whitehall Way, Palm Beach, FL 33480
Date: Sun, Sept 9, 2018
Time: 3 – 5pm
Tel: 561-655-2833
flaglermuseum.us
For Regional Accommodations, Restaurants & Attractions: thepalmbeaches.com

Located only 12 miles from Wilmington, Delaware, Longwood Gardens attracts visitors from around the globe to its 11,000 varieties of plants spread out across more than 1,000+ acres of gardens, meadows, woodlands and elaborate horticultural displays.
Longwood's celebration of the Main Fountain Garden, which returned in 2017 after a $90 million, more than two-year revitalization. Renowned for its spectacular Festival of Fountains, the astonishing shows gather attention from far and wide, and are a favorite among visitors of all ages.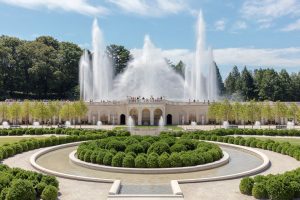 Watch in awe when the fountains dance to stirring music and water jets shoot up to 175 feet high. You don't want to miss Longwood's Illuminated Fountain Performances where you'll see an infinite mix of color, sound and music. The fountains perform daily at 11:15 a.m., 1:15 p.m., 3:15 p.m., 5:15 and extended hours for illuminated fountain performances on Thursday, Friday, and Saturday evenings at 7:15.
In addition, the wildly popular Fireworks & Fountains return with  new shows: September 29 at 8:15 pm: Solid Gold '70s – Take a bell-bottomed step back in time to the disco decade featuring iconic music from The Bee Gees, Kool and the Gang, Donna Summer, and more cool cats you'll really dig. For Tickets:  Fireworks & Fountains 2018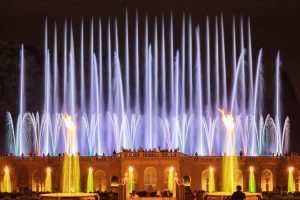 Festival of Fountains also features the Gardens in their summer splendor. The refreshed garden design invites guests to wander and discover new garden gems, including the Grotto, Pumphouse Plaza, and Historic Pumphouse display. Flowering annuals and perennials abound plus a breathtaking Waterlily Display that showcases aquatic plants from all over the world.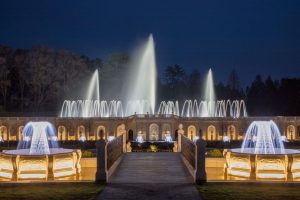 Take a hike in the expansive Meadow Garden or enjoy a shady stroll among Longwood's historic trees. The outdoor Children's Corner offers younger guests a garden designed just for them, while the Idea Garden is a showcase of plant combinations, innovative vegetable gardens, and unusual plant varieties to inspire guests to try at home.
Longwood Gardens allows a limited number of visitors per day, so purchase Tickets in advance to guarantee admission.
Illuminated Fountain Performances continue through October 27 and Daytime Fountain Performances continue through October 28 during Autumn's Colors.
Photo Credit: Daniel Traub
Location: Longwood Gardens, 1001 Longwood Road, Kennett Square, PA 19348
Dates: until – September 30, 2018 (check website for later schedule)
Time: Sun–Wed  9am–6pm, Thurs–Sat 9am–10pm
Tel: 610-388-1000
longwoodgardens.org
For Regional Accommodations, Restaurants & Attractions: visitwilmingtonde.com
Join the excitement of the 14th Annual Darlington Car Hauler Parade and Racefest featuring NASCAR Monster Energy Cup Teams transporters making their way through cheering fans from the Florence Civic Center to the Darlington Square and into the track that's "Too Tough to Tame" – Darlington Raceway.
There is plenty of FUN for the whole family, beginning at the Florence Civic Center with entertainment and live music. Kids play all afternoon for FREE on the KidsZone inflatable ride and games. The Game Truck will bring a wide selection of games for Xbox360, Wii and PS3 and can accommodate up to 16 players at one time. There will be refreshments for purchase with the proceeds  supporting Camp Pee Dee Pride.
The main attraction continues to be the NASCAR transporters, which fans can take photos with with their favorite team's hauler and driver before the haulers take off. This year famous former drivers are back such as Hut Stricklin, former champ of NASCAR's Dash Series, and Donnie Allison, who won ten races in the Cup Series.
Fans will enjoy the exciting silent auction full of great NASCAR items and race memorabilia. Proceeds benefit local charities.
At 7 p.m. the parade of NASCAR haulers leave the Florence Civic Center and make the 12-mile trek to RaceFest on the Darlington Square, where there will be more entertainment, food, a car show and an incredible fireworks display. The transports will continue through Darlington until they reach the track Darlington Raceway where they can park, unload and begin preparation for the Bojangles' Southern 500 race taking place on on September 2nd.
As if it could not get any better, admission to the Darlington Car Hauler Parade is FREE.
Location: Florence Center, 3300 W Radio Dr , Florence, SC 29501
Date: Thurs, Aug 30, 2018
Time: 4pm – 7pm
Tel: 800-325-9005
darlingtoncarhaulerparade.com
For Regional Accommodations, Restaurants & Attractions: visitflo.com
There's only a few more weeks for the whole family to appreciate the delightful and amusing summer long exhibition at the Ormond Memorial Art Museum & Garden. The Four Footed & Fanciful Art Exhibit showcases the work of three artists who create whimsical animal creatures.
Take a walk though the imagination of artists Adonna Khare, Cindy Burkett and Don Nedobeck and enjoy the fanciful creatures they capture.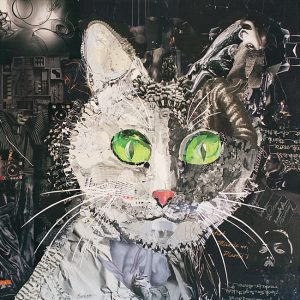 The exhibit features the artistic talents of California artist Adonna Khare, who creates large scale pieces using a carbon pencil. She was the winner of a $200,000 People's Choice prize at Art Prize.  Cindy Burkett, from New Smyrna Beach, creates intricate collages from recycled magazines and other materials for her collages that draw viewers in to find their surprising secrets and Don Nedobeck, a DeLand artist who creates fun animals, especially big fluffy cats, that he calls "caricatures in watercolor" and he has produced three children's books.                                  "Cats Eyes" collage by Cindy Burkett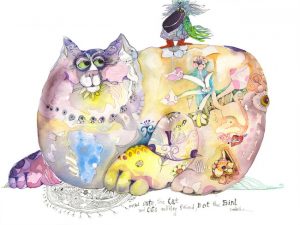 Hurry in because the exhibit only runs through Sept. 9.  Admission is free with a $2 per person suggested donation.
"Ornate Cat and Bert" Watercolor and ink by Don Nedobeck
Location: Ormond Memorial Art Museum & Garden, 78 East Granada Blvd, Ormond Beach, FL 32176
Date – until Sept 9, 2018
Time: Mon – Fri 10am – 4pm, Sat & Sun noon- 4pm
Tel: 386-676-3347
ormondartmuseum.org
For Regional Accommodations, Restaurants & Attractions: daytonabeach.com
On the night of April 14, 1865, President Abraham Lincoln was shot by the dashing young actor, John Wilkes Booth, at Ford's Theatre in Washington City. While Lincoln lay dying, his assassin was making his escape into Southern Maryland.
Over the next twelve days, Booth and his accomplice, David Herold, were tracked through the lower counties of Maryland and across the Potomac River into Viriginia. They were finally trapped at Garrett's Farm near Bowling Green, Virginia, where Herold was taken prisoner and Booth was shot and killed by federal troops. Herold was hanged along with Mary Surratt on July 7, 1865.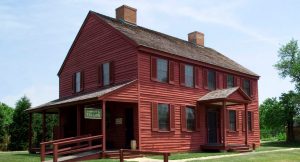 John Wilkes Booth Escape Route Tour – The Surratt Society sponsors tours each fall and spring along Booth's escape route. Many of the same roads and houses used by Booth are still in existence and are visited on this excursion which is narrated by nationally-recognized authorities on the Lincoln assassination and John Wilkes Booth's flight.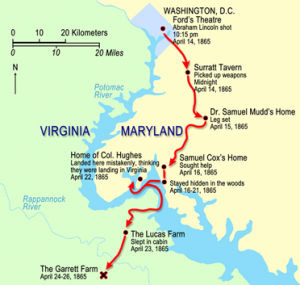 Follow the trail of President Lincoln's assassin from Ford's Theatre in Washington, D.C. to his death near Port Royal,  Virginia. Relax and enjoy the history and scenery on this
12-hour, fully narrated bus tour. The cost is $85 per person ($80 for Surratt Society members). Proceeds go toward the preservation of the Surratt House Museum which was the first stop on Booth's flight south.
To reserve your spot fill out this form.
Location: The Surratt House Museum, 9118 Brandywine Road, Clinton, MD 20735
Dates: Sat, September 8, 15 & 22, 2018
Time: 7 am –7 pm
Tel: 301-868-1121
surrattmuseum.org
For Regional Accommodations, Restaurants & Attractions: visitmaryland.org
The Miami Beach Kizomba Festival (MBKF) marks its 5th year of bringing people together from across the globe to celebrate African culture, music and dance.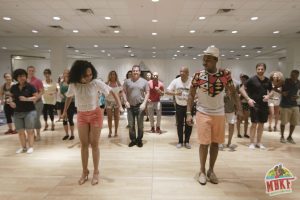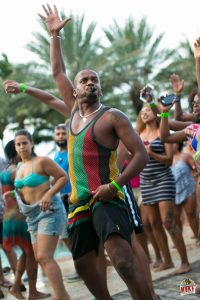 Kizomba is a slow, sensual dance and musical genre originating in Angola in 1984, a more modern music genre mixed with African rhythm and usually sung in Portuguese.  Kizomba means "party" in Kimbundu, and that is just what you are going to get at this festival.
Not to mention outstanding workshops, world-class dance instruction and lessons, unforgettable music concerts, live musicians and performing artists, superstar DJ's  and sunrise beach parties, night parties, and pool parties.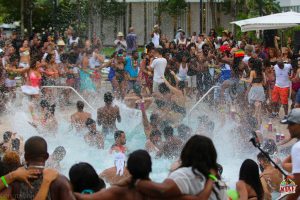 MBKF takes place at the iconic Eden Roc Hotel, August 22-27, with live performances by Yola Semedo and Jennifer Dias. You can choose between a Party Pass, Weekend Pass or Full pass. If you like dancing, join the celebration at the Miami Beach Kizomba Festival, a great atmosphere of people from all over the world partying all night under one roof.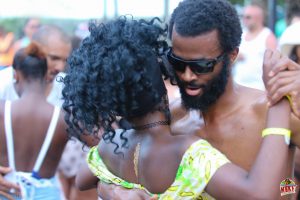 For Tickets:  Buy Now
Location: Eden Roc Miami, 4525 Collins Ave, Miami, FL 33140
Dates: Wed, Aug 22 – Mon, Aug 27.  2018
Time: various – see schedule
Tel: 914-226-9554
thembkf.com
For Regional Accommodations, Restaurants & Attractions: miamiandbeaches.com