Tag Archive
activity
art
artist
Austria
Canada
children
city
CostSaver
display
drive i-95
Drivei-95
entertainment
Europe
event
exhibit
family
festival
Florida
food
France
free
fun
historic
History
landmark
live
local
London
Museum
music
performance
Restaurant
roadtrip
shop
show
sights
sightseeing
tour
tourist
Trafalgar
travel
travelblogger
USA
view
world
Hippie Tribe Fest is where the Bohemians roam. Created to bring community together, and to bring out the fun and free spirit in all of us; to create an experience for attendees to enjoy nature, to see incredible works of art, natural products, hand-made, Bohemian and Fair-Trade, amazing creations from local artisans and to enjoy performances by talented musicians.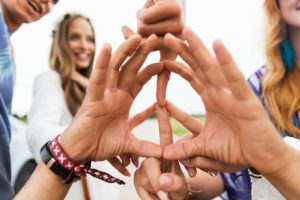 At the main stage, there will be six hours of top notch musical artists and performers. Gifted buskers/solo artists will be performing throughout the festival and at the Feeling Groovy tent. At the Flower Child tent you will find an array of children activities and fun for the whole family.
Throughout the Hippie Tribe festival you can discover some of the most talented body artists including  Henna, Face Painting. One of the highlights featured is a one hour Drum Circle, where drummers, dancers and hoopers are welcome and encouraged to participate, sharing the energy and heartbeat of Mother Earth.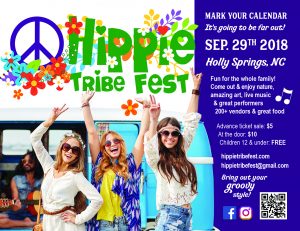 Delicious food available from local food vendors and food trucks. Attendees are encouraged to bring out their Hippie style, folding lawn chairs, blankets, drums and other instruments, as well as an umbrella; this is a rain or shine event. All parking will be on site and FREE.
Advance Entry Tickets $5 ($10 at the door); Children 12 and under – FREE. Tickets Here
Location: Sugg Farm Park at Bass Lake, 2401 Grigsby Ave, Holly Springs, NC 27540
Date: Sat, Sept. 29 2018
Time: Noon – 7pm (rain or shine)
Tel: 919-825-1122
hippietribefest.com
For Regional Accommodations, Restaurants & Attractions: rockymounttravel.com
Don't miss one of the Lowcountry's signature events, the annual DragonBoat Beaufort Race Day. The exciting dragon boat races will take place Saturday, June 24, 2017 at at Henry C. Chambers Waterfront Park on the river from 8-4.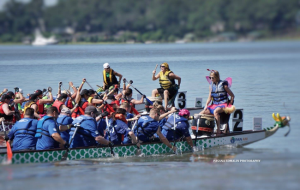 Witness the fierce competition and camaraderie as teams of paddlers race on the Beaufort river to win trophies and raise money for local cancer patients. Among the fun and festivities will be an opening ceremony, three heats of races, the moving Carnation Ceremony for cancer survivors and their families and the closing medal ceremony.
DragonBoat Race Day will include many local businesses, community groups and teams of friends and family racing against each other. The mixed Cancer Survivor Division will be the showcase for the heroes and heroines, honoring the spirit of DragonBoat Race Day.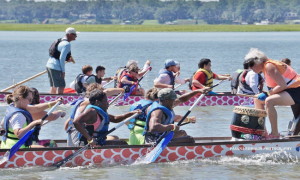 Twenty paddlers sitting side-by-side in a dragon-headed 42 foot-long vessel, paddling furiously to the beat of an emphatic drummer. The goal: physical wellness and psychological well-being through this thrilling, team-oriented support program that even offers opportunities to travel to competitions worldwide.
There will be 35 teams each racing three times. There will be two divisions – Mixed Community and Cancer Survivor teams. All teams race together. Cancer Survivor teams must have at least 8 cancer survivors in the boat during each race. After the first and second heats, teams will be placed in racing categories based upon their time; the third heat will decide the medals. Cancer Survivor placings decided by accumulating the two best times from each team. Gold, Silver and Bronze medals will be awarded for the top three finishers in each racing categories during the Awards Ceremony at the end of the day.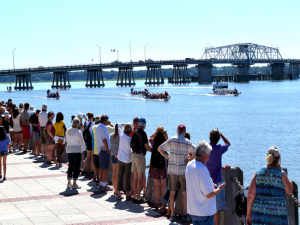 Location: Henry C. Chambers Waterfront Park, downtown on the Beaufort River,  SC
Date: Sat, June 24, 2017
Time: 8am – 4pm
Tel: 843-473-4477
dragonboat-raceday.com
For Regional Accommodations, Restaurants & Attractions: southcarolinalowcountry.com
Each year, a sliver of Ireland is brought to the small town of Mystic, Connecticut when friends and family from near and far celebrate Celtic and Gaelic customs and traditions.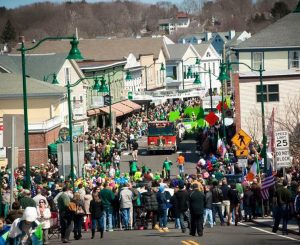 The 14th Annual Mystic Irish Parade is Mystic's largest single day event; 30,000 plus spectators and 2,000 plus marchers will march from the Mystic Seaport to downtown Mystic. Kicking off promptly at 1pm, the parade, extends from the Mystic Seaport Museum to the Mystic Art Association.
About 2,200 local community participants will march alongside creatively designed floats and dance to the Celtic music echoing throughout the village while over 32,000 people will fill the streets of Mystic to  cheer  and commemorate the Irish holiday of St. Patrick's Day.  Fun for the whole family, the parade will be hosting Celtic cultural events, outstanding pipe bands,  fife & drum ensembles, and marching bands.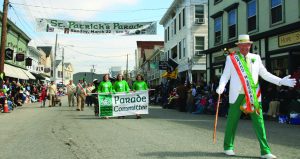 Better yet, the Red Hot Chilli Pipers are back! The Red Hot Chilli Pipers are a famous bagpipe band known internationally, with an ensemble of pipers, guitarists, keyboards and drummers. With groundbreaking fusion of traditional Irish music and rock anthems, they are sure to make this year's parade the best yet.
On March 20th we can all be a little Irish! Try to arrive early as police will be closing off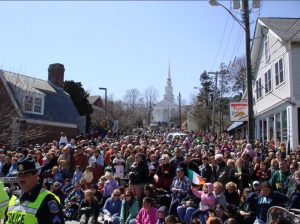 some of the routes to the marching area. The Mystic parade starts at Mystic Seaport's South Lot and heads into Historic Downtown Mystic where the parade's "marquis act" will perform. (photo credit: George Tazzini and Larry St. Pierre)
Location: Downtown Mystic, Mystic, CT 06355
Date: Sun, March 19, 2017
Time: Parade Kicks off at 1pm
Tel: 860-572-9578
mysticirishparade.org
For Regional Accommodations: thisismystic.com