Tag Archive
activity
annual
art
artist
Canada
children
city
community
contest
country
craft
display
downtown
Drivei-95
drive i-95
drivei95
entertainment
event
family
festival
Florida
food
free
fun
game
historic
History
house
Island
live
local
Museum
music
national
North Carolina
prize
Restaurant
roadtrip
shop
show
tour
travel
travelblogger
USA
world
The first annual Make Music Connecticut, a free, wild and wonderful mix of over 250 free outdoor musical events, will make its debut on Thursday, June 21.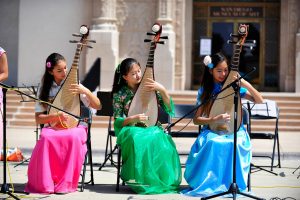 Modeled after a Parisian tradition (Fête de la Musique) that began in 1982 as a tribute to the Summer Solstice.  Each June 21st Paris is filled with musicians of all kinds performing on sidewalks, lawns, balconies, in parks, etc. for anyone to enjoy at no cost.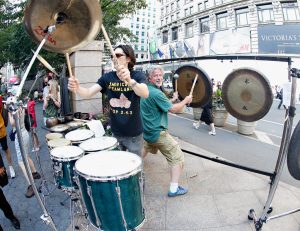 Make Music Connecticut is part of Make Music Day, a global music celebration that takes place on the summer solstice each year and brings people of all ages and skill levels together to make music. This year, more than 70 U.S. cities and the entire state of Connecticut will host thousands of Make Music performances across the country as part of the world's largest annual music event.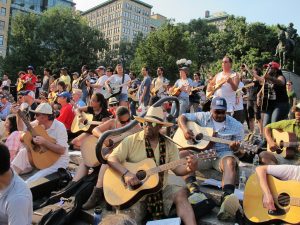 Featuring musicians of all abilities and music from any genre.  Sidewalks, parks, front porches, and public spaces throughout the region will become stages for local musicians to perform and for all to enjoy. Each region will have its own ambiance. This will be a day packed with more than 250 free musical events happening with concerts on streets, sidewalks, and parks around the state.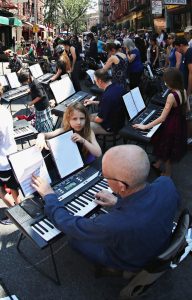 Community Jam Sessions, Dueling Drums, Battle of the Bands are some of the featured events. For a full schedule of events: MakeMusicCT.org
Location: Numerous locations throughout Southeastern CT
Date: June 21, 2018
Time: Various – see schedule
Tel: 860-460-5236
makemusicday.org/southeasternct
Grab your spoons and mark your calendars for Scooper Bowl – all-you-can-eat Ice Cream Festival.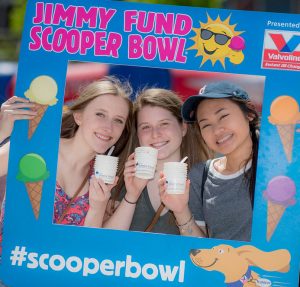 Celebrating its 36th year in 2018, the Scooper Bowl is now a three-day event that dishes out 20 tons of the summer's finest ice cream to more than 40,000 ice cream lovers from across the nation. Enjoy a lot of great entertainment and fun activities at this country's largest all-you-can-eat ice cream festival.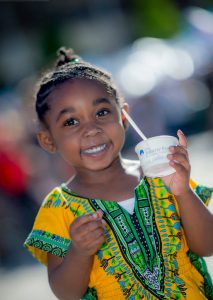 What is most impressive about the ice cream festival is that all ice cream companies donate all the ice cream, labor, scoopers, and products needed to make the event happen each year. Though they are competitors for 51 weeks of the year, during the first week of June they come together to create an event that is now known as the "unofficial start of summer" in New England.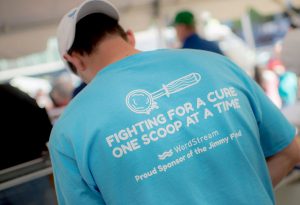 Made possible by the generous contributions of the industry's largest ice cream companies, the Scooper Bowl has raised more than $6.3 million in the past 35 years for cancer research and patient care at the world-renowned Dana-Farber Cancer Institute.
Get Your Tickets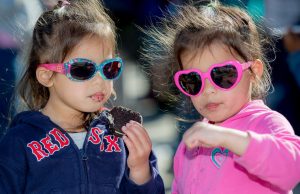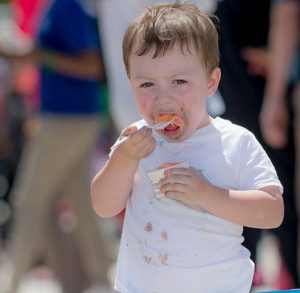 *Pricing will increase at the door – Kids under 3 are free
Whether you're a visitor to the area or professional ice-cream-eater, you play a huge part their our mission to conquer cancer.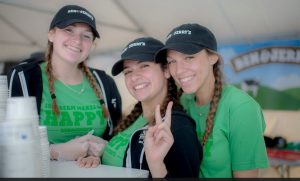 Ice Cream Flavors
Baskin-Robbins
Boston Cream Pie
Cannoli Be With You
OREO® 'n Caramel
Triple Grape Ice
Beckon Ice Cream (formerly Minus the Moo) – Thursday only, lactose-free
Vanilla
Chocolate
Espresso
Sea Salt Chocolate Chip
Mint Chip
Chocolate Candy Crunch
Strawberries & Sweet Cream
Black Raspberry
Confetti
Ben & Jerry's
Gimme Smore™
Caramel Almond Brittle non-dairy
AmeriCone Dream®
Chocolate Shake It™
Breyers
Nautral Vanilla
Oreo® Cookies & Cream
Mint Chip
Edy's
Birthday Cake
Dulce
Rainbow Sherbet
Friendly's
Triple Caramel Peanut Heaven
Hunka Chunka PB Fudge®
Rockin' Poppin'™ Cotton Candy
Cookies 'N Cream
Black Raspberry
Haagen-Dazs
Chocolate Salted Fudge Truffle Non-Dairy
Hood
Hood® New England Creamery Limited Edition Chocolate Churro
Hood® New England Creamery Limited Edition Purple Panda
Hood® Coffee Cookies 'n Cream
Hood® Chocolate Chip Cookie Dough
Lactaid – lactose-free
Lactaid® Cookies 'n Cream
Lactaid® Mint Chocolate Chip
Lactaid® Mocha Almond Chip
Lactaid® Salted Caramel
Rosev Dairy Foods
Coconut
Rum Raisin
Purple Cow
Twisted Sea Turtle
Vice Cream
Afternoon Delight
Bourbon Mash
L'Orange A Trois
Minted
Higher Grounds
Yasso

Stick Bars:

Pistachio Brittle
Fudge Brownie
Coconut Caramel
Chocolate Chip
Chocolate Peanut Butter Chip
Scoops:

Party Animal  Mint Championchip
Rolling in the Dough
Caramel Pretzelmania
Coffee Brownie Break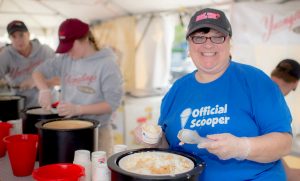 Location: City Hall Plaza, 1 City Hall Square, Boston, MA 02201
Date: June 5 – 7, 2018
Time: Noon – 8pm
scooperbowl.org
For Regional Accommodations, Restaurants & Attractions: bostonusa.com
Celebrating Annapolis' Diverse Arts Scene, Annapolis Arts Week was created to bring together the area's local artists and musicians for a week of art, food, block parties, events, music, and festivals.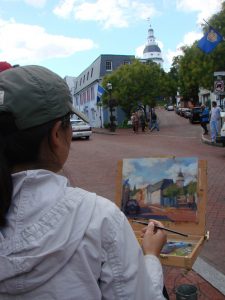 The week includes major events: Paint Annapolis, a county-wide, juried, plein air competition celebrating its 15th year with 30 distinguished artists from around the globe. The artists will create 300 landscape works, highlighting the special colonial architecture, marine atmosphere, and overall energy of Annapolis. p a i n t a n n a p o l i s . o r g

Paint Annapolis features special events every day:
Sunday, June 3: Dueling Brushes – Quick Draw at Susan B Campbell Park
Monday June 4: Artist paint in Anne Arundel County
Tuesday, June 5: Paint the Bay Reception at Annapolis Maritime Museum
6-8pm
Wednesday, June 6: Artists paint in the city of Annapolis
Nocturne at dusk – Dinner Under the Stars
Thursday, June 7: Artists paint in the historic district
Art on the Avenue, Maryland Avenue, 5-7pm
Friday, June 8: Collector's Award Reception, 6:30 – 9pm
Saturday June 9 & Sunday June 10: Reception & Sales at Circle Gallery
Mimosas & Muffins: Sunday 11am – 1pm
Here are some additional events going on throughout Annapolis Arts Week: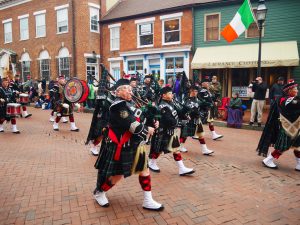 The Annapolis Irish Festival where you can enjoy traditional Celtic music and Irish rock bands on three different stages, along with workshops and exhibits. Try some delicious Irish beef stew and other Irish favorites. Little Leprechaun Land (open on Saturday only 11am– 4pm) provides pony rides, face painting and other free activities for the kids.  June 1 & 2, 2018 at Anne Arundel County Fairgrounds annapolisirishfestival.com
16th Annual First Sunday Arts Festival Shop among the creations of 130 local and regional artisans; dine at outdoor cafes; and enjoy the music of more than seven live bands. It's a great time to explore art galleries, take a game room challenge and/or create your own artwork at shops on West Street taking place on First block of West and Calvert Streets,  Sunday, June 3 – 11am – 5pm – Admission: Free firstsundayarts.com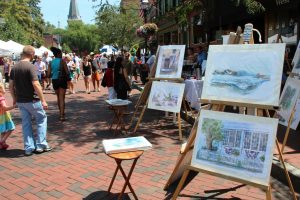 Dinner Under the Stars is a place for families and friends to come together and for couples to experience a romantic evening under the stars. Artists will paint from sundown to sunrise alongside the hundreds who come to dine, drink, and dance under the night sky. Spend Wednesday evenings dining, dancing and listening to live bands in the middle of the first block of West Street, just off Church Circle. Wednesdays, June 6, 13, 20, 27, 6pm – 10pm dinnerunderthestars.org
Photo Credit: VisitAnnapolis.org & Kenneth Tom Photography
Location: Various
Date: June 1 -10, 2018
Hours: Various
Tel: 410-268-4566
annapolisartsweek.com
For Regional Accommodations, Restaurants & Attractions: visitannapolis.org
elebrate the 10th anniversary of Kites Against Cancer as the sky above Hampton Beach becomes filled with kites of all colors as friends and neighbors gather to honor and remember loved ones affected by cancer.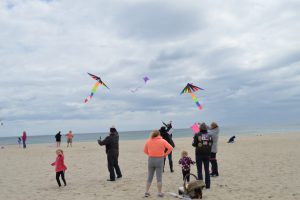 This inspirational family event kicks off with Zumba® at 11:00 a.m., followed by kite flying and decorating, face painting, raffles, refreshments, music and more.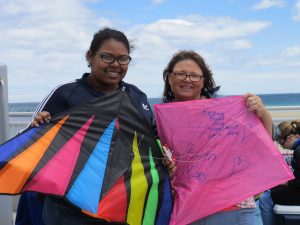 Special kites available the day of the event. Participants are encouraged to decorate or personalize their kites in memory or in honor of a loved one. Kites will fill the sky as a sign of hope and support for those affected by cancer. Event proceeds benefit programs and services at Exeter Hospital's Center for Cancer Care.
Unable to attend?  Show your support with a virtual kite and still be part of this special event. With your $10 donation towards a virtual kite, your loved one will be honored and remembered.  Their name will be added to a large kite, which will be flown during the event.  Click here to purchase a virtual kite.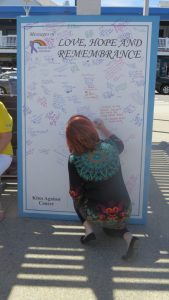 Location: Hampton Beach (at the Oceanfront Pavilion), Hampton, NH 03842
Date: Sun, May 20, 2018
Time: 11-3pm
Tel: 603-580-6668
unitedinwellness.org/events/kites-against-cancer/
For Regional Accommodations, Restaurants & Attractions: portsmouthnh.com
Richmond International Film Festival (RIFF) brings more than 150 international cutting edge films to RVA, plus industry panels, Q&As, live musical performances, red carpet awards, and entertainment mixers that usher the spirit of Hollywood into Virginia's  Bowtie Cinemas, various music venues, and the historic Byrd Theater, a venue touted by USA Today as "one of the top 10 places to still see a movie in splendor in the United States."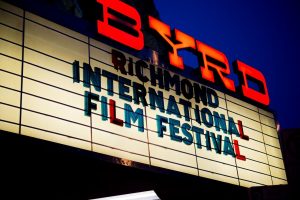 With more than 20 countries represented, the RIFF Official Selection consists of a diverse range of films (features and shorts), music videos, and screenplays across all genres.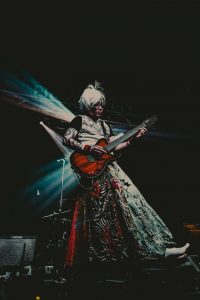 RIFF is known for placing a heavy focus on music each year. The 2018 Festival will again include more than 50 music performances, industry networking events, panels, music business roundtable discussions, industry mixers, and more. On top of providing great entertainment from some of the music industry's hottest talent, RIFF utilizes this area as a platform for filmmakers and musicians to forge new working relationships. Top awards will be given out across a variety of music categories during the annual red carpet awards.
2018 Special guests include: Kate Bosworth, Michael Polish, Danny Glover, Lee Aronsohn, Rene Balcer & Carolyn Hsu-Balcer.
It's a one-of-a-kind festival honoring some of the most singularly entertaining projects on the international film scene.
Location: Various
Date: Mon, Apr 23, 2018 – Sun, Apr 29, 2018
Tel: 804-219-0675
rvafilmfestival.com
For Regional Accommodations, Restaurants & Attractions: visitrichmondva.com
Dubbed the "World's Largest Motorcycle Event," Bike Week is a 10-day event filled with high-octane street festivals, concerts, motorcycle races, bike shows, rallies, manufacturer showcases and more.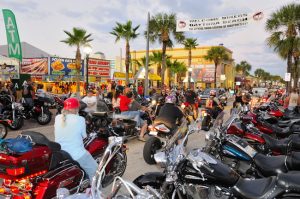 Established more than seven decades ago, nowadays over 500,000 motorcyclists make it an annual pilgrimage. Motorcycle enthusiasts from around the world enjoy spring riding in Daytona Beach along historic Main Street and Beach Streets, Scenic A1A Highway or through the best of old Florida, the Ormond Beach Scenic Loop.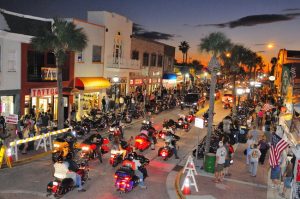 There will be celebrating at Daytona International Speedway, Bruce Rossmeyer's Destination Daytona, the U.S. 1 corridors in Daytona Beach and Ormond Beach, and at Riverfront Park in downtown Daytona Beach.
With so many events taking place, use the calendar below to make sure that you don't miss anything.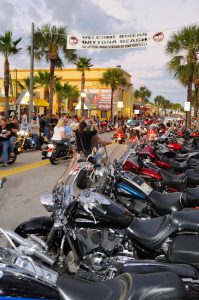 OFFICIAL BIKE WEEK CALENDAR OF EVENTS:
Photo Credits: Daytona Beach Area CVB
Location: Various
Dates: March 9 – 18, 2018
Times: various
Tel: 386-255-0981
officialbikeweek.com
For Regional Accommodations, Restaurants & Attractions: daytonabeach.com
Rumba on the Lumber 2018, a festival of food, movement, music and the arts, consisting of two days of events in historic downtown Lumberton with over 4000 people in  attendance.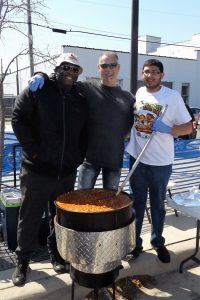 Many wonderful annual events will once again be front and center, including: The Rumba on the Lumber Festival with live music, vendors, Rumba Cross fit Games Exhibition, and the Lumbee River EMC Free Kidzone, 5K, 10K, fun run/walk, 100K ride, 20-Mile adventure ride,  Chili Cookoff and a bicycle rodeo.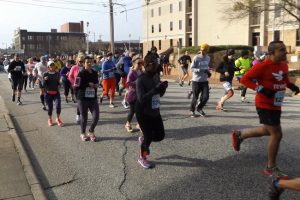 Many festival-goers agree, it's all about the chili. More than two dozen teams bring their most coveted recipes. Teams prepare a minimum of 10 gallons of chili and dole out free samples of their creations. The teams will be competing for prizes including the best tasting, Spiciest Chili, Strangest ingredient and Best chili cooking outfits. Don't miss the fun!
Saturday- Downtown Plaza/ 3rd Street:
Every winter, throughout the months of January and February, the Jekyll Island Authority hosts a beach treasure hunt known as Island Treasures.

The origin of the event dates back to the early 1900s, when fishermen used glass floats as markers on their nets. Occasionally, the floats would break loose and wash ashore for lucky beachcombers to find and keep. Collecting the rare, highly sought-after glass floats became a hobby in the 1950s.
On Jekyll Island, the tradition continues with the annual Island Treasures event. Artists from across the country are selected to create one-of-a-kind glass floats. Colorful hand-crafted glass floats or globes, similar to the ones once used on fishing nets, are created by glass artisans from across the country.  New for this year, treasure hunters will now hunt for clear, plastic globes that can be exchanged for a handmade glass float at the Jekyll Island Guest Information Center.
Island Treasures are hidden daily, always  in plain view and public spaces. The treasures will never be placed in the dunes, marshes, animal habitats or private property. And, each weekend, double the number of globes hidden around the island.
Inside each plastic globe,  lucky treasure hunters will find a card with instructions to take the globe to the Jekyll Island Guest Information Center. Each card will have a number that corresponds to a real, handcrafted Island Treasure. Hunters will be limited to one glass float per household per year, increasing everyone's chance to find a glass float. Hunters will also receive a certificate of authenticity and artist biography for their one-of-a-kind float. The Guest Information Center will be open daily, 9 a.m. – 6 p.m.
This Island Treasures event is FREE and lots of fun for all ages and as a bonus you get to explore this beautiful island.
Location: Jekyll Island Guest Information Center, 901 Downing Musgrove Causeway
Jekyll Island, GA 31527
Date: until Feb 28, 2018
Time: Open daily, 9 -6pm
Tel: 912- 635-3636 or 1-877-4-Jekyll
jekyllisland.com/signatureevents/island-treasures
For Regional accommodations, Restaurants & Attractions: jekyllisland.com, goldenisles.com
Brunswick Rockin' Stewbilee takes place annually at Mary Ross Waterfront Park, recognizing Brunswick, Georgia as the birthplace of the original Brunswick Stew. As the oft-told tale goes, a slave cook named Jimmy Matthews created the concoction in 1828. Nearly two centuries later, the original meat – squirrel – is out and, today, chicken, is in.

Each year, cooking teams from near and far compete to see who has the best stew, in a cook-off where the culinary skills and secret recipes are challenged by amateur and professional chefs, vying for the coveted Peoples' Choice and Judges' Award.
In addition to stew tasting there will be loads of other fun family activities. The day long event begins with the 5k Road Race followed by the Pet Supplies Plus Pooch Parade, Live Entertainment, The Kid's Junior Stewbilee Central Fun Zone, Classic and Antique Car Show, Arts & Crafts displays and of course, sampling of the Best Brunswick Stew in the nation.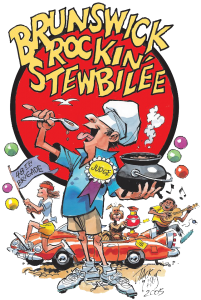 Schedule:
9am – Motor Cycle Ride
10am – Live Music – Pier Pressure
10:15am – Pooch Parade
12:15pm – Live Music – 3 Day Weekend
11am – 2pm – Brunswick Rockin' Stew Tasting
Location: Mary Ross Waterfront Park, Bay & Gloucester Street, Brunswick, GA 31520
Date: Sat, Jan 27th, 2018
Time: 9am – 2pm
Tel:  912-996-4593
stewbilee.com
For Regional Accommodations, Restaurants & Attractions: goldenisles.com
Since 1962, racing legends from around the world have come to Daytona to compete in a grueling 24-hour marathon.  The Rolex 24 Hours of Daytona is infamously relentless on both driver and machine as sleep-deprived crews perform mechanical phenomenons. From sunrise to sunset to sunrise again, witness as both man and machine are pushed to the limit in this twice-around-the-clock marathon.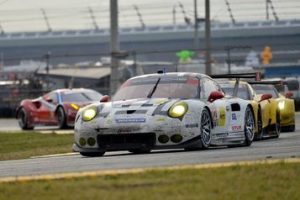 The Rolex 24 at DAYTONA, a 24-hour sports car endurance race executed on the track's 3.56-mile road course, is a perfect battle between machine, driver and time.
The four-day event begins with qualifying races on January 25, a BMW Endurance race January 26 and the Rolex 24 January 27-28. Two-time Formula 1 World Champion Fernando Alonso brings the driver star power to this most challenging race.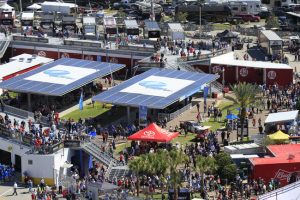 Schedule of Events:
Thursday, January 25th
9:00 AM
Stadium & UNOH Fanzone opens
9:20 AM – 10:20 AM
IMSA WeatherTech SportsCar Championship practice session #1
10:40 AM – 11:25 AM
Ferrari Challenge practice session #3
11:40 AM – 11:55 AM
IMSA Continental Tire Sports Car Challenge practice session #3
12:05 PM – 12:20 PM
IMSA Continental Tire SportsCar Challenge ST qualifying
12:25 PM – 12:40 PM
IMSA Continental Tire SportsCar Challenge GS / TCR qualifying
1:40 PM – 2:40 PM
IMSA WeatherTech SportsCar Championship practice session #2
3:00 PM – 3:15 PM
Ferrari Challenge qualifying #1 group 1
3:20 PM – 3:35 PM
Ferrari Challenge qualifying #1 group 2
3:55 PM – 4:10 PM
IMSA WeatherTech SportsCar Championship GTD qualifying
4:20 PM – 4:35 PM
IMSA WeatherTech SportsCar Championship GTLM qualifying
4:45 PM – 5:00 PM
IMSA WeatherTech SportsCar Championship P qualifying
5:00 PM – 5:20 PM
IMSA Continental Tire SportsCar Challenge practice session #4
6:30 PM – 8:00 PM
IMSA WeatherTech SportsCar Championship practice session #3
 Friday, January 26th
8:30 AM
Stadium & UNOH Fanzone opens
8:45 AM – 9:00 AM
Ferrari Challenge qualifying #2 group 1
9:05 AM – 9:20 AM
Ferrari Challenge qualifying #2 group 2
9:40 AM – 10:40 AM
IMSA WeatherTech SportsCar Championship practice session #4
11:00 AM – 11:45 AM
Ferrari Challenge race #1
11:00 AM – 4:30 PM
Carnival Rides at the Boardwalk Experience
12:00 PM – 12:45 PM
Grid opens for fan access to pre-race ceremonies on Pit Road
1:00 PM – 5:00 PM
BMW Endurance Challenge At DAYTONA
Saturday, January 27th
6:30 AM
Stadium & UNOH Fanzone opens
7:00 AM
DAYTONA 5K Run & Fun Walk
8:00 AM
Rolex 24 Heritage Exhibition Display at the FPL Solar Patio inside UNOH Fanzone
9:00 AM
Stadium open
9:00 AM – 4:00 PM
UNOH Fanzone Kids Zone open
9:00 AM – 4:00 PM
Motorsports Hall of Fame open in Daytona Ticket and Tours building
9:00 AM – 7:00 PM
Daytona Rewards stations open in stadium & UNOH Fanzone
9:00 AM – 12:00 AM
Grassroots Motorsports Experience located at the Grassroots Motorsports tent along Lake Lloyd
9:30 AM – 10:45 AM
Ferrari Challenge race #2
10:00 AM – 12:00 AM
Carnival Rides at the Boardwalk Experience
10:30 AM
Rolex 24 Heritage Exhibition laps
11:00 AM – 6:00 PM
Photos with the 56th Rolex 24 At Daytona trophy inside Gatorade Victory Lane
12:00 PM – 12:45 PM
IMSA WeatherTech SportsCar Championship driver autograph session inside UNOH Fanzone
1:05 PM – 2:20 PM
Grid opens for fan access to pre-race ceremonies on Pit Road
1:05 PM – 2:20 PM
Crossover gates open
2:40 PM
START – 56th Rolex 24 At Daytona
6:00 PM – 8:00 PM
Wine & Cheese Party – Café 24 Activity Zone
6:00 PM – 10:00 PM
Taste of the 24 in Stadium Midway Suites
8:00 PM – 10:00 PM
Live band on the Main Stage inside UNOH Fanzone
10:30 PM – 12:00 AM
Karaoke on the Main Stage inside UNOH Fanzone
 Sunday, January 28th
8:00 AM – 10:00 AM
Café 24 Breakfast Garage inside the Café 24 Activity Zone
9:00 AM – 12:00 PM
Photos with the 56th Rolex 24 At Daytona trophy inside Gatorade Victory Lane
9:00 AM – 2:00 PM
UNOH Fanzone Kids Zone open
9:00 AM – 4:00 PM
Fanatics merchandise store open in Stadium
9:00 AM – 3:00 PM
Grassroots Motorsports Experience located at the Grassroots Motorsports tent along Lake Lloyd
9:00 AM – 4:00 PM
Motorsports Hall of Fame open in Daytona Ticket and Tours building
10:00 AM – 3:30 PM
Carnival Rides at the Boardwalk Experience
2:00 PM
Rolex 24 Heritage Exhibition parade begins in UNOH Fanzone
2:40 PM
FINISH – 56th Rolex 24 At Daytona
Photo Credit: Daytona International Speedway
Location: Daytona International Speedway, 1801 W. International Speedway Blvd. Daytona Beach, FL 32118
Date: Jan 25 – 28, 2018
Time: Various – See Schedule Above
Tel: 386-253-7223
daytonainternationalspeedway.com/Events/2018/Rolex-24-At-DAYTONA/Rolex-24-At-Daytona.aspx
For Regional Accommodations, Restaurants & Attractions: daytonabeach.com