Tag Archive
activity
art
artist
Austria
Canada
children
city
CostSaver
display
Drivei-95
drive i-95
entertainment
Europe
event
exhibit
family
festival
Florida
food
France
free
fun
historic
History
landmark
live
local
London
Museum
music
performance
Restaurant
roadtrip
shop
show
sights
sightseeing
tour
tourist
Trafalgar
travel
travelblogger
USA
view
world
.
Finding desserts without chocolate in them is often a challenge. Finding this delectable patisserie made up of apricots, caramel crunch, cookie and loads of whipped cream is my dream dessert. I actually ate it for dinner!
.
One of the things we love about travel is the unexpected sights. Walking to our hotel we came across this brave juggler. He is either very smart because he has a captured audience who get to watch him juggle on the crosswalk of a traffic light or he is very dumb because he could get run over.
.
Gustave Eiffel had an apartment in the tower to entertain guests. And you too can be wined and dined there. There are 2 restaurants and then a champagne bar at the top. We totally enjoyed our entire dining and viewing experience at Alain Ducasse's Jules Verne, which garnered one Michelin star. Though a set menu, it allows tourists to experience a "starred" moment in this famous city with less than sky high prices (but still expensive). Starting May 2019, it will be managed by three-star chef  Frédéric Anton. Guess we'll have to go again!
.
First visit to the Eiffel Tower.
.
Now surrounded by security fences, and an airport-like clearance entrance, some of the freedom, joy, or innocence of the her majesty is lost.
Do you have what it takes to lead like Washington? Visitors to his Mount Vernon Estate now have a chance to put themselves in Washington's boots and experience first-hand the leadership challenges that he faced on the battlefield and in the presidency.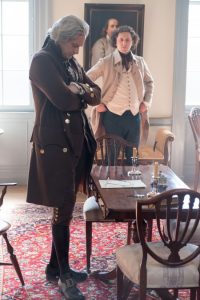 "Be Washington: It's Your Turn to Lead" is a new first-person interactive experience that allows visitors to  come face to face with a leadership challenge that George Washington also confronted as commander in chief or president. Listen to advice from his most trusted sources and make your decision.
Inside the immersive 1,200-square-foot Be Washington theater, participants take the role of George Washington as they seek to solve one of four crises that Washington faced. Events of the Revolutionary War and presidency come alive on a massive 30-foot 6K-resolution screen. Chris Jackson, the actor who played George Washington in the Broadway hit "Hamilton," will introduce each of the plots onscreen and will later describe the course of action that General or President Washington took. Each scene takes about 18 minutes to complete.
Featured scenarios include the Battle of Second Trenton, the Whiskey Rebellion, the Genet Affair and the Newburgh Conspiracy. As you learn about the situation, participants hear insights and opinions from some of the same historical advisers that Washington would have had access to, such as Thomas Jefferson, Alexander Hamilton and Henry Knox. As they sift through differing recommendations, they are asked to rate each adviser's persuasiveness.
At the end of each segment as Washington, the participants have seconds to vote for which course of action they would take to solve the crisis.  All votes are then tabulated and shared on the main screen. Washington's decisive actions at key moments helped to shape our history. Discover if you would have made the same tough choices.
Entry to the Be Washington theater is free when you purchase a general admission ticket to Mount Vernon. You can try the web-version of "Be Washington" at: play.bewashington.org
Location: George Washington's Mount Vernon, 3200 Mount Vernon Memorial Highway, Mount Vernon, VA 22121
Date: until – Dec 31, 2018
Time: 9am – 4pm
Tel: 703-780-2000
mountvernon.org/site/bewashington
For Regional Accommodations, Restaurants & Attractions: visitalexandriava.com
Do you have a New Year's resolution for 2018, perhaps that includes exposing your family to more culture, well here's your chance. On January 6th, Florida Grand Opera is holding a fun-filled Family Day for those new to the genre or seasoned opera aficionados.
Explore the world of opera through hands-on activities, performances, interactive experiences, and the thrill of live theater. Enjoy a special presentation of Hansel & Gretel by the FGO Children's Opera.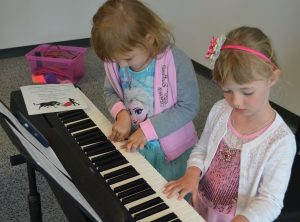 Activities (while supplies last) –
10am-12pm: Black Box: Voice experience with an interactive voice lesson
Lab Theater: Instrument Petting Zoo
Classroom: Costume Demonstration and crafts
Dance Rehearsal Studio: Makeup/lighting color effects demo
12-12:45pm Hansel & Gretel Main Stage performance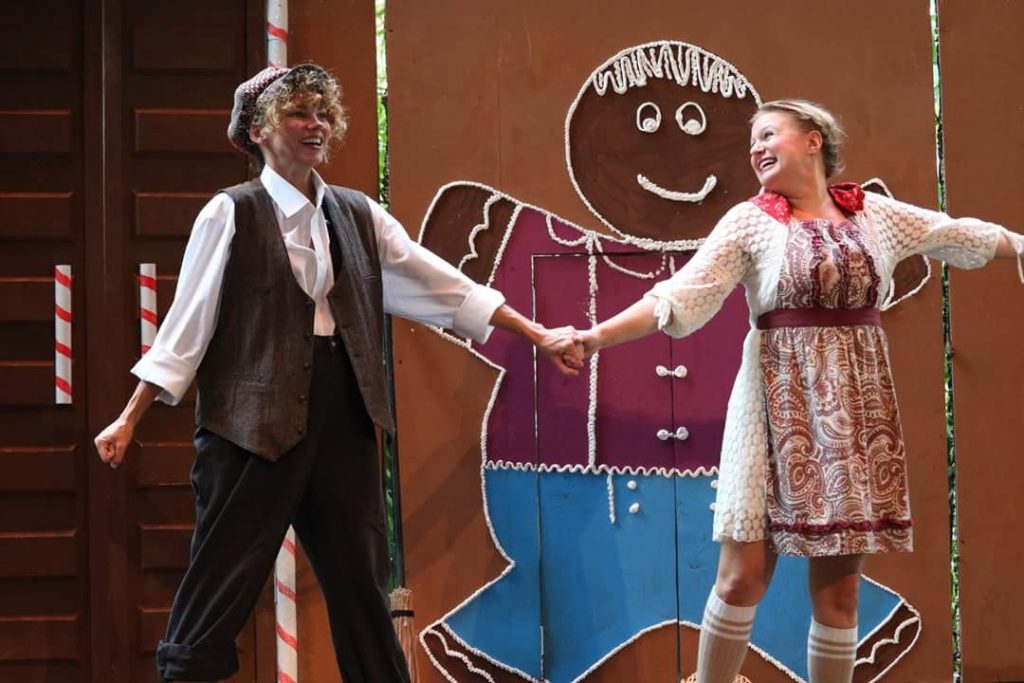 12:45 Post-show autographs and pictures in Main Stage Lobby
Appropriate for all ages. Free admission;  All patrons entering the theater require a ticket regardless of age. This includes children and infants.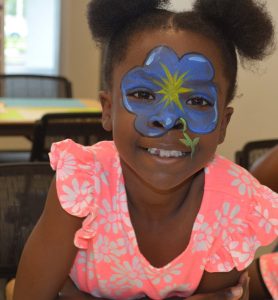 Location: South Miami-Dade Cultural Arts Center, 10950 SW 211 Street, Cutler Bay, FL 33189
Date: Sat, Jan. 6th, 2018
Time: 10am – 2pm
Tel: 786-573-5316
Tel Box office: 786-573-5300
smdcac.org/events/fgo-family-day-2017
For Regional Accommodations, Restaurants & attractions: miamiandbeaches.com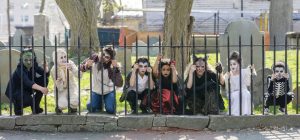 Salem, MA Exit 47 to route 114: Salem is synonymous with Halloween and you are invited to a month long Halloween party. Throughout the entire eerie month of October, Salem offers the ultimate Halloween experience filled with fun, goosebumps worthy
entertainment.
Monsters of all shapes and sizes are welcome. Kicking off with "movie monsters" themed Haunted Happenings Grand Parade on Thursday, Oct 6th, "Wicked Wednesday" family programs, Tales & Tombstones Trolley Tours and so much more.  Hundreds of events for all ages are scheduled during October.
Surrender to the spell of Salem, check out the information below from haunted houses, historic landmarks, hotels and lodging, restaurants and taverns to costume parties, ghost tours, historic tours, events, psychic and tarot readings, witch and magical shops and transportation.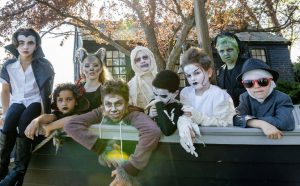 Photo credits: John Andrews Photography

Location: Various
Date: Oct 5 – 31
Tel: 978-744-0004
salemhalloweencity.com
hauntedhappenings.org
For Regional Accommodations, Restaurants & Attractions: merrimackvalley.org
salem.org
Head to Annapolis City Dock at the end of April and catch the Annapolis Spring Sailboat Show.  Set in the historic seaport of Annapolis,  the sixth annual in-water sailboat show kicks off the boating season with displays: catamarans, mono hulls, racing boats, family cruisers, day sailors, and inflatables—a total of over 100 new and brokerage boats.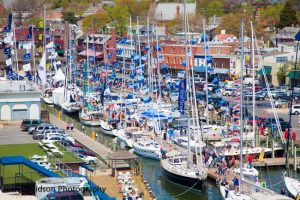 The sailboat show is for experienced and novice sailors alike, showcasing every new model present in the market, on display in the water and on land, allowing you opportunity to talk to the industry experts about buying and owing a boat. Shop for the latest in marine equipment, electronics, clothing and boating accessories at more than one hundred on-land nautical exhibits.

Cruisers University features hands-on workshops providing lessons from professionals and firsthand experience. The event will also include in-water demos, and the 3rd Annual Annapolis Junior Keelboat Regatta, where on April 29th at noon regional high school sailing teams will compete for the traveling cup.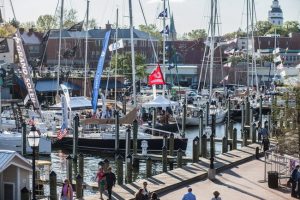 Take a break from touring boats to enjoy live music, continuous entertainment, free food and beer and wine tastings, prizes, plus magnificent water views.
This venue is a one of a kind opportunity for sailors to be with sailors. There are very few places where you will find so many sailors congregated; the Annapolis Spring Sailboat Show is one of them.
Location: City Dock, Annapolis, MD (GPS address: 1 Dock Street, Annapolis, MD 21401)
Date: April 28 – 30, 2017
Hours: Fri, Sat  10 – 6 pm, Sun 10 -5 pm
Tel: 410-268-8828
annapolisboatshows.com/annapolis-spring-sailboat-show
For Regional Accommodations, Restaurants & Attractions: visitannapolis.org