Tag Archive
activity
art
artist
Austria
Canada
children
city
CostSaver
display
Drivei-95
drive i-95
entertainment
Europe
event
exhibit
family
festival
Florida
food
France
free
fun
historic
History
landmark
live
local
London
Museum
music
performance
Restaurant
roadtrip
shop
show
sights
sightseeing
tour
tourist
Trafalgar
travel
travelblogger
USA
view
world
It's strawberry season at the Ashland Strawberry Faire, a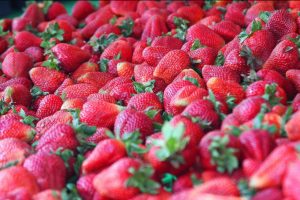 community and family-oriented event celebrating the strawberry harvest.Now in its 36th year,  The Ashland Strawberry Faire is held on the streets of Randolph-Macon College in historic Ashland, Virginia and draws approximately 40,000 to the Ashland region for fresh strawberries, food, music, arts, crafts, plants, antiques and games.
Ashland Strawberry Faire is a FREE family and pet friendly street party featuring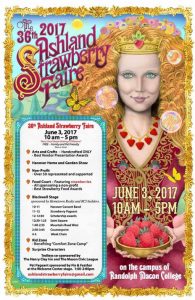 live music and entertainment throughout the day, a Kid's Zone  filled with fun activities such as a Cake Walk, Moon Bounce, Raffles, Arts and Crafts, and games ranging from Golf Putt, Bean Bag Toss, Lollipop Picking.  There will also be a strawberry pageant, pet pageant and a Kissing Booth (to benefit the Hanover Humane Society) – There are lots of prizes and treats for all. Proceeds from the event to aid the Hanover County non-profit organizations and scholarships – "Berry Good People making the Difference".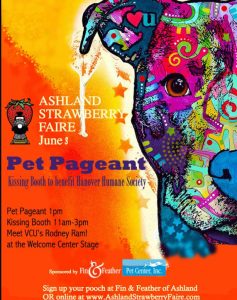 Location: 500 Henry Street, Ashland, VA 23005
Date: Sat, June 3, 2017
Hours: 10 -5pm
Tel: 804-752-8289
ashlandstrawberryfaire.com
For Regional Accommodations, Restaurants & Attractions: town.ashland.va.us
Walk into a medieval  fairytale and experience what a spring festival might have been like in 12th century Nottingham England. Fantasy takes flight when you step back to the past at Robin Hood's Faire. Witness singing, dancing and magic throughout the faire, listen to old world music performed live on stage and in the streets and watch Robin Hood and his Merry Men stop Prince John's villainy.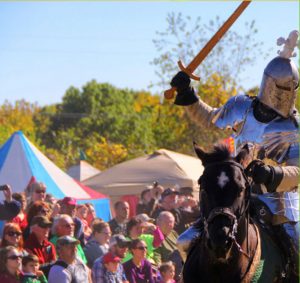 This amusing and colorful festival offers continuous themed entertainment throughout the day and some special events including:  The Mayor of Nottingham's Bingo Brunch, Princess Tea Time, Archery & Archery Tag, Opening Ceremony, Daily Tournaments, Paragon Jousting, parade, Prince John's Plot and join the Merry Men interactive show. For a complete schedule of events: robinhoodsfaire.com/shops-and-crafts/show-information/show-schedule/
The Faire has featured weekends, with activities geared to themes:
May 13, 14 – Pet Weekend– Open up a whole new world for your pet when you attend Robin Hood's Faire "Pet Weekend". Participate in daily contests with your pet to win prizes or just watch shows, shop, and enjoy the day. robinhoodsfaire.com/may-13-14-pet-weekend/
May 20-21 – Fantasy & Fairies Weekend- Anything is possible with fairy magic as visitors from a variety of places and times are pulled from the future and past to Robin Hood's Faire. Come as you are or consider dressing as a fairy or play someone from history or the future. robinhoodsfaire.com/fantasy-fairy-weekend-may-20-21/
May 27, 28, 29 – Bromance & Brew Weekend-What could be better than hanging out with your guy friends, competing against each other in manly contests, and sharing a cold craft brew? Guys will enjoy this weekend and  ladies, Sunday is a vow renewals with Friar Tuck.  robinhoodsfaire.com/bromance-brew-weekend-may-27-28-29/
Robin Hood's Faire runs every Saturday, Sunday, and Memorial Day from May 13-29, 2017 (11 am to 7pm). Tickets to the festival are available at the Faire on all days of the show. All food, drink, and games are cash only.
Location: North Haven Fairgrounds, 300 Washington Ave, North Haven, CT 06473
Dates: May 13 — 29, opened Sat, Sun & Memorial Day
Hours: 11– 7pm
Tel: 860-478-5954
robinhoodsfaire.com
For Regional Accommodations, Restaurants & Attractions: visitnewhaven.com