Tag Archive
activity
architecture
art
artist
Austria
Canada
children
city
CostSaver
display
Drivei-95
drive i-95
entertainment
Europe
event
exhibit
family
festival
Florida
food
France
free
fun
historic
History
landmark
live
local
London
Museum
music
photo
roadtrip
shop
show
sights
sightseeing
tour
tourist
Trafalgar
travel
travelblogger
USA
view
world
A fall tradition at the Roger Williams Park Zoo, is the Jack-O-Lantern Spectacular, attracting more than 100,000 visitors for this truly "spectacular" event.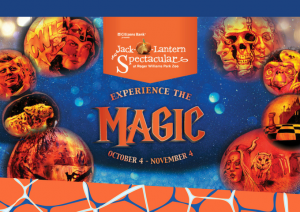 Don't miss this year's show that includes more than 5,000 intricately carved pumpkins featuring scenes of wizards, fairytales, and the luminaries of great myths and legends, alongside superheroes, and historical figures who changed the world. Revel in the sights and sounds of the season, and celebrate this otherworldly experience. This seasonal art show aims to delight and amaze the whole family, and not to scare anyone. – Tickets on-sale now
You can also experience the Soaring Eagle Zip Ride during the Jack-O-Lantern Spectacular. From 115 feet above riders enjoy an aerial view of the park and admire the plethora of jack-o-lanterns from above. Get an eagles-eye view over Providence and into Narragansett Bay in comfortable side-by-side seats.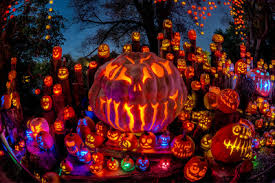 There are also a number of Special Events taking place which are included in the price of admission (with the exception of Spooky Zoo and Boo at the Zoo Family Overnight). Kids and adults are encouraged to wear costumes; masks are not permitted for teens/adults over age 12.

Children's Fairy Tale Nights – Wed and Thurs, Oct 10th & 11th @ 5:30pm-8pm: Meet beloved children's fairy tale characters.  Take pictures with Peter Pan, Cinderella, Snow White, Robin Hood and favorite Dr. Seuss characters such as the Cat in the Hat and the Grinch.  As the sun sets, find your favorite fairy tales characters intricately carved on the pumpkins.
Wizarding Nights – Wed and Thurs, Oct 17th & 18th @6pm-8pm:
Wizards and witches get your wands, mount your brooms and fly on over to meet some of the characters from J.K. Rowling's beloved series.  Before you embark on the pumpkin trail, try a butter beer or a chocolate frog.  Then travel the pumpkin trail, and identify characters and scenes from the wizarding world.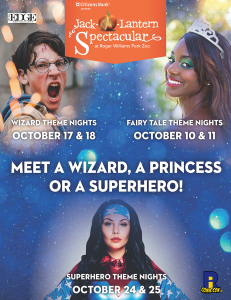 Super Hero Nights – Wed and Thurs, Oct 24th & 25th @6pm-8pm:
Comic book fans might meet Black Panther, Captain America, Iron Man, Spider Man, and the gang, take a photo, and find out how they all save the world.  As the heroes go back out to fight evil, find your hero's pumpkin on the pumpkin trail.
Spooky Zoo – Sat and Sun, Oct 27th & 28th:
Spooky Zoo is back, offering daytime outdoor autumn activities for the whole family.  Come trick-or-treat (while supplies last)  beginning at 10:30 am on the Treat Trail by the red wolf exhibit. Kids and adults will enjoy a packed schedule of seasonal activities. Activities are free with Zoo admission and all children 12 and under dressed in costume get in for half price.
Boo at the Zoo Family Overnight – Sat, Oct 20th and Sat, Oct 27th, 2018:
Snooze at the Zoo for the wildest family overnight adventure in town. The night begins with pizza and ice cream before educators engage you and your children in an owl pellet dissection, program animal encounters, and give you VIP access to the world famous Jack-O-Lantern Spectacular. Set up your sleeping bags in the Meller-Danforth Education Center with popcorn and a movie to snooze to. You'll need your zzzzs before waking up with the animals. A light breakfast will be provided before a morning Zoo tour.
The Jack-O-Lantern Spectacular takes place 7 days a week. Take advantage of Value Nights, Mon-Thurs, which will save you a bit of money and are usually less crowded.

Location: Roger Williams Park Zoo, 1000 Elmwood Ave, Providence, RI 02903
Dates: Oct 4 – Nov 4, 2018
Times: 6 – 11 p.m. (last admission at 10pm)
Tel: 401-785-3510
rwpzoo.org/plan-your-visit/events/jack-o-lantern-spectacular
For Regional Accommodations, Restaurants & Attractions: goprovidence.com
Experience four days and nights of Latin dance lessons, meeting new people, enjoying dance performances and social dancing with world renown instructors at DC's 3rd Annual Fall Salsa and Bachata Dance Festival.
Four Days of Non-Stop Dancing with 5 Nights of Theme Parties, Over 50 Salsa, Bachata, Kizomba, and Zouk Workshops, amazing talent from around the world and dance performances and social dancing with world renown instructors.
Experience this Latin Dance Fest and hangout with new people, learn to dance and even ask one of the artists to dance with you.

Event Schedule: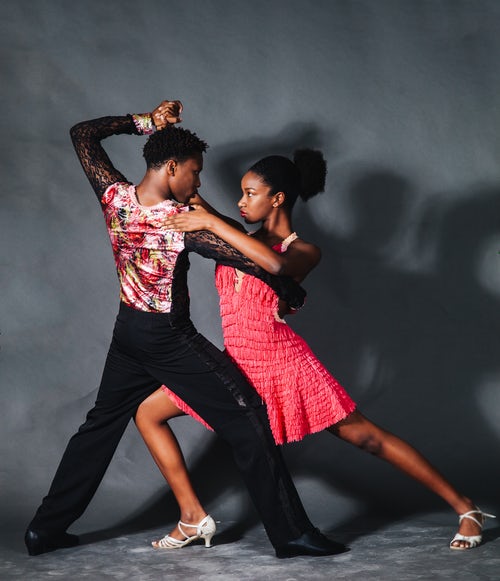 Workshops:
Thursday – 8pm until 10pm
Friday – 2pm until 9pm
Saturday – 10am – 9pm
Sunday – 11am – 9pm
Performances:
Friday – Sunday – Starting at 9pm
Social Dancing:
Thursday -starting at 10pm
Friday – 10:30pm – 6am
Saturday – 10:30pm – 6am
Sunday – 10:30pm – 6am
Location: Westin Alexandria Hotel, 400 Courthouse Square, Alexandria, VA 22314
Dates: Sept 27 – 30, 2018
Time: Various- See Schedule Above
Tel: 703-409-0443
dcsalsabachatafest.com
For Regional Accommodations, Restaurants & Attractions: visitalexandriava.com
The 11th Annual Mystic Garlic Festival features freshly harvested local garlic, garlic infused goodies, music, and activities scattered throughout Olde Mistick Village.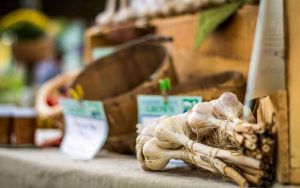 To celebrate the abundant fall harvest, farmers will present an amazing variety of Garlic for sale in addition to fresh produce. More farmers than ever will have honey, jams, preserves, ice cream, baked goods, and syrups.
Besides the proven health benefits of garlic,  there is just something irresistible about the aroma of roasted garlic. Throughout the day and evening, dozens of local restaurants and food service establishments will be serving, for purchase, delicious garlic related foods,  such as garlic fried dough and garlic fries, as well as non-garlic favorites.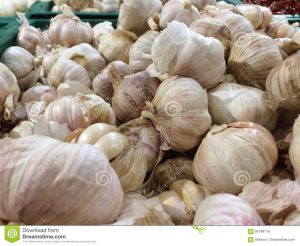 A host of merchants, artisans, authors and artists will line the pathways of Olde Mistick Village displaying their foods, crafts, gifts, and talents. Along with over 45 vendors, you will find Olde Mistick Village merchants offering garlic related activities or products at their stores.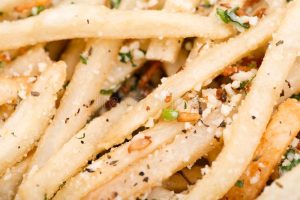 Don't miss the live birds of prey, reptile show, and martial arts demonstration.
So, you bring the mints and Olde Mistick Village will supply the flavor.  A great weekend of music, food, and family fun. Stroller friendly, Free entry and Free parking.
Location: Olde Mistick Village, 27 Coogan Blvd., Mystic, CT 06355
Date: Sept 15 – 16, 2018
Time: Sat 11am – 7pm, Sun 11am – 6pm
Tel: 860 -536-4941
oldemistickvillage.com
For Regional Accommodations, Restaurants & Attractions: thisismystic.com
From starry night skies to mysterious dark energy, the New England Fall Astronomy Festival is your ticket to explore outer space. Learn all about astronomy and space science on September 14th and 15th at the University of New Hampshire Observatory on the Durham campus.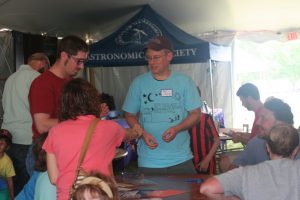 The Festival opens Friday at 7pm with a keynote address by Dr. Fran Bagenal, a planetary physicist who has worked with NASA missions to Pluto and Jupiter. Afterwards, you can  check out the nighttime sky with the University of New Hampshire telescopes and a laser pointer sky tour.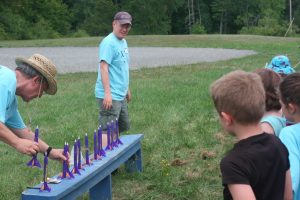 The festival re-opens on Saturday, at 10:30am with a day full of astronomy activities for the entire family. Highlights include: hands-on educational activities for kids and classroom materials for teachers, play AstroGames, explore the history of the Universe, or build and launch your own small rocket. Learn about space weather, exoplanets, and dark energy with guest speakers/workshops throughout the day. Try your luck at the astronomy raffle to win your very own telescope and other cool prizes.
The New England Fall Astronomy Festival is FREE for all ages and open to the public. This event brought to you by the New Hampshire Astronomical Society and the UNH Physics Department.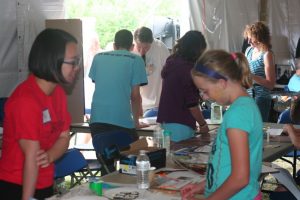 Location: University of New Hampshire Observatory, 9 Spinney Lane, Durham, NH 03823
Date: Sept 14 & 15, 2018
Time: Fri  6:45pm –  Sat,  10:30am -11:45pm
nefaf.com
For Regional Accommodations, Restaurants & Attractions: portsmouthnh.com
On the night of April 14, 1865, President Abraham Lincoln was shot by the dashing young actor, John Wilkes Booth, at Ford's Theatre in Washington City. While Lincoln lay dying, his assassin was making his escape into Southern Maryland.
Over the next twelve days, Booth and his accomplice, David Herold, were tracked through the lower counties of Maryland and across the Potomac River into Viriginia. They were finally trapped at Garrett's Farm near Bowling Green, Virginia, where Herold was taken prisoner and Booth was shot and killed by federal troops. Herold was hanged along with Mary Surratt on July 7, 1865.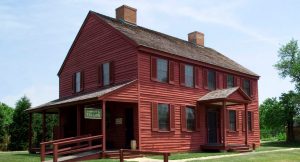 John Wilkes Booth Escape Route Tour – The Surratt Society sponsors tours each fall and spring along Booth's escape route. Many of the same roads and houses used by Booth are still in existence and are visited on this excursion which is narrated by nationally-recognized authorities on the Lincoln assassination and John Wilkes Booth's flight.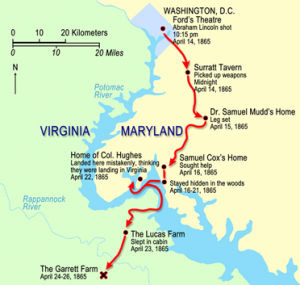 Follow the trail of President Lincoln's assassin from Ford's Theatre in Washington, D.C. to his death near Port Royal,  Virginia. Relax and enjoy the history and scenery on this
12-hour, fully narrated bus tour. The cost is $85 per person ($80 for Surratt Society members). Proceeds go toward the preservation of the Surratt House Museum which was the first stop on Booth's flight south.
To reserve your spot fill out this form.
Location: The Surratt House Museum, 9118 Brandywine Road, Clinton, MD 20735
Dates: Sat, September 8, 15 & 22, 2018
Time: 7 am –7 pm
Tel: 301-868-1121
surrattmuseum.org
For Regional Accommodations, Restaurants & Attractions: visitmaryland.org
The Barberville Pioneer Settlement is celebrating the end of summer with the coolest hottest event ever – Fire & Ice. Feast on delicious chili and fresh-made ice cream at this exciting fall festival that occurs on a 30-acre historic site with a village museum and over 10,000 artifacts.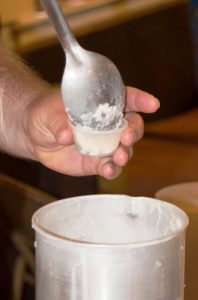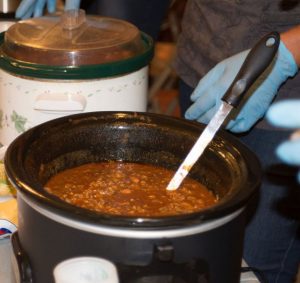 Enjoy this FREE admission festival and for only $4 you get to sample and judge chili & ice-cream, where you can cool your tongues with homemade ice cream after voting for your favorite chili. Cash prizes to be awarded to People's Choice.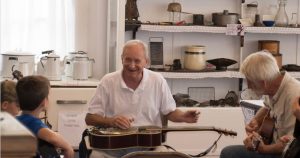 With a plethora of activities sure to keep you entertained: FREE music workshops and jam session with volunteers teaching everything from the guitar and banjo to the dobro and dulcimer, community yard sale, antique tractors and engines display, and lots more, and of course the infamous Chili Cook Off and Ice Cream Churn Off.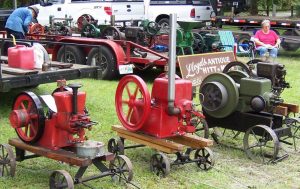 Tastings are at noon, until it's gone, so arrive early.
Location: Pioneer Settlement, 1776 Lightfoot Lane, Barberville, FL 32105
Date: Sat, Sept 2, 2017
Time: 9 – 4pm
Tel: 386-749-2959
pioneersettlement.org
For Regional Accommodations, Restaurants & Attractions: daytonabeach.com
Fall is in the air and the Darien Fall Festival is the place to be.  Enjoy the Coastal scenery at this family- friendly event, offering tons to do; food, arts, and entertainment and taking place in the picturesque setting of  downtown Darien.
The Classic Coastal Cruisers of Darien Car Show will be on display in Vernon Square, The rescue group, HART of McIntosh, will hold its Doggie Day Parade along Broad Street where you'll find costumed participants and their owners, kayakers, canoeists, and paddle boarders will compete along a 2.4-mile course from the Darien River Bridge to Fort King George Historic Site.  Be entertained by the McIntosh County Line Dancers and musical performances while Fine Arts vendors, Craft and Antique Vendors, and  Food and Drink vendors will be set up along the streets.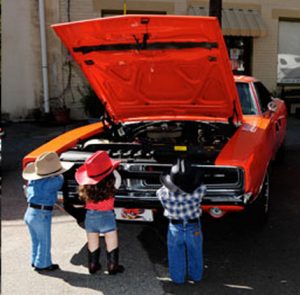 Spend the day strolling the streets of historic Darien while enjoying the arts, antiques, food, and music or watching a battle re-enactment at FortKingGeorge , the Trailhead Center -Burning of Darien;  Museum will be open and there will be horseback rides for children. Ashantilly Mansion and Print Shop will be open. There will be a Lime Burn with a talk on the history of Ashantilly, and then  a historian led walking tour through historic St. Andrews Cemetery.
Diverse outdoor demonstrations including: yard and garden art, furniture and home decor, jewelry and clothing will take place on the grounds of the Old Jail Art Center during Fall Fest. Come out and celebrate the rich history and heritage of Darien.
Location: Downtown – Darien, GA 31305
Date: Nov 5, 2016
Hours: 8am – 5pm
Tel: 912-617-7299
darienfallfest.com
For Regional Accommodations, Restaurants & Attractions: visitdarien.com
Learn a lost art from people who have been holding on to hollerin' for over 47 years keeping the North Carolina staple "Hollerin'" alive at the Worldwide Hollerin' contest on October 8th.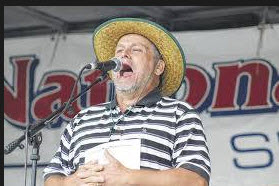 "Hollerin'," a traditional form of communication used in rural areas to convey long-distance messages, is considered by some to be the earliest form of communication between humans. "Hollers" exist for virtually any communicative purpose imaginable. The hollers featured at the World Wide Hollerin' festival fall into one of these four categories: distress, functional, communicative or pleasure.
Enjoy a wide variety of fun activities and entertainment, including: the Hollerin' Contest, Paradise Acres BBQ & Chicken, assorted food vendors, live music, crafts and Children's activities. Visitors are invited to bring their chairs, blankets and coolers and enjoy the contest on the 12-acre Paradise Acres facility.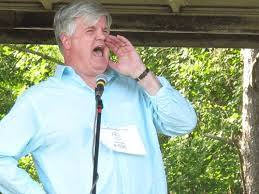 Eighty percent of the proceeds from the event are donated to Wags4Tags.org , an organization that matches trained shelter dogs with veterans suffering from psychological and emotional injuries.
Location: Paradise Acres, 1965 John McMillan Rd, Hope Mills, NC 28348
(Exit 41 off the I-95)
Date: Nov. 5th, 2016
Time: 10 am to 6 pm
Tel: 910-633-4735
worldwidehollerinfestival.org
For Regional Accommodations, Restaurants and Attractions: visitfayettevillenc.com
:Put on your fairy wings and get to The Portsmouth Fairy House Tour. It's one of the largest fairy house tours around and takes place each fall in the historic South End Neighborhood of Portsmouth, New Hampshire. Presently in its 12th year, the Tour will feature over 200 handcrafted fairy houses built by creative professionals, local artists, florists, garden clubs, community members, families and students and will be on display on the grounds of Strawbery Banke Museum , Governor John Langdon House , Prescott Park  and Peirce Island. The annual Fairy House Tour attracts more than 8,000 families and fairies each year.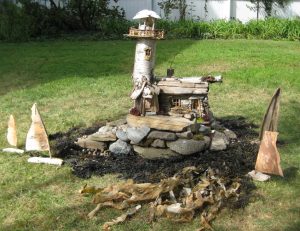 Inspired by local award-winning author and illustrator Tracy Kane's Fairy Houses Series® of books, which popularized fairy house building worldwide and served as the original inspiration for the Portsmouth Fairy House Tour. Tracy Kane will be on hand both days to greet fairy fans and sign books.
Visitors will also have the chance to see excepts from "Fairy Houses–the Ballet" performed both days on the Prescott Park Arts Festival Stage and see the magic of Tracy Kane's Forest Secrets brought to life by the NH Theatre Project in the Langdon grove. Families are also invited to build their own fairy house on Peirce Island where Basic materials will be provided, but you are welcome to bring your own special embellishments. For a complete list of activities: portsmouthfairyhousetour.com/activities–food.html

The centerpiece of the Tour is the Artists Invitational competition. Ten select fairy houses build by imaginative connoisseurs will be judged by a panel of three judges, including Fairy Houses Series® Author/ Illustrator, Tracy Kane.
Tour Summary:
Ticket includes entrance to Strawbery Banke and Governor John Langdon House
Meet Tracy Kane, author/illustrator of the multi-award winning Fairy Houses Series® of books and video.
Artists Invitation
Excepts from "Fairy Houses–the Ballet" performed both days on the Prescott Park Arts Festival Stage
See the magic of Tracy Kane's books brought to life by the NH Theatre Project in the Langdon grove
Build your own Fairy House on Peirce Island and help create the World's Largest Fairy Houses Village
The Amazing Bubble Machine
All within walking distance
FREE PARKING available at Peirce Island
Tickets and tour maps are available by the flag pole at Prescott Park, Governor John Langdon House, and on Peirce Island (by the main parking areas).
Location: various -Portsmouth, NH 03801
Date: Sat & Sun, Sept 24 & 25 2016
Time: 11am till 3pm Rain or Shine
Tel: 603-659-1300
portsmouthfairyhousetour.com
For Regional Accommodations, Restaurants & Attractions: goportsmouthnh.com