Tag Archive
activity
art
artist
Austria
Canada
children
city
CostSaver
display
drive i-95
Drivei-95
entertainment
Europe
event
exhibit
family
festival
Florida
food
France
free
fun
historic
History
landmark
live
local
London
Museum
music
performance
Restaurant
roadtrip
shop
show
sights
sightseeing
tour
tourist
Trafalgar
travel
travelblogger
USA
view
world
Join the excitement of the 14th Annual Darlington Car Hauler Parade and Racefest featuring NASCAR Monster Energy Cup Teams transporters making their way through cheering fans from the Florence Civic Center to the Darlington Square and into the track that's "Too Tough to Tame" – Darlington Raceway.
There is plenty of FUN for the whole family, beginning at the Florence Civic Center with entertainment and live music. Kids play all afternoon for FREE on the KidsZone inflatable ride and games. The Game Truck will bring a wide selection of games for Xbox360, Wii and PS3 and can accommodate up to 16 players at one time. There will be refreshments for purchase with the proceeds  supporting Camp Pee Dee Pride.
The main attraction continues to be the NASCAR transporters, which fans can take photos with with their favorite team's hauler and driver before the haulers take off. This year famous former drivers are back such as Hut Stricklin, former champ of NASCAR's Dash Series, and Donnie Allison, who won ten races in the Cup Series.
Fans will enjoy the exciting silent auction full of great NASCAR items and race memorabilia. Proceeds benefit local charities.
At 7 p.m. the parade of NASCAR haulers leave the Florence Civic Center and make the 12-mile trek to RaceFest on the Darlington Square, where there will be more entertainment, food, a car show and an incredible fireworks display. The transports will continue through Darlington until they reach the track Darlington Raceway where they can park, unload and begin preparation for the Bojangles' Southern 500 race taking place on on September 2nd.
As if it could not get any better, admission to the Darlington Car Hauler Parade is FREE.
Location: Florence Center, 3300 W Radio Dr , Florence, SC 29501
Date: Thurs, Aug 30, 2018
Time: 4pm – 7pm
Tel: 800-325-9005
darlingtoncarhaulerparade.com
For Regional Accommodations, Restaurants & Attractions: visitflo.com
Already a Memorial Day tradition, Country 500 draws 75,000 country-music loving fans to Daytona Beach for an unforgettable weekend of music, camping and summertime fun at one of America's most iconic sports destinations.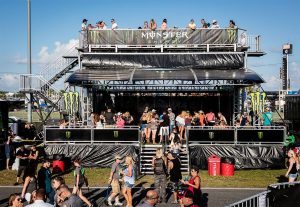 Also called "The Great American Music Fest at Daytona," the Country 500 festival features the biggest stars in country music spread over three days and nights, programmed on multiple performance stages—specially designed and built for the festival. Country 500 takes place on the infield of the world-famous Daytona International Speedway.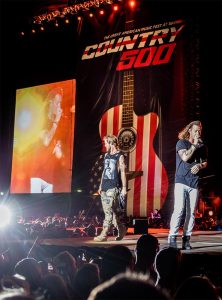 Featured artists: Sugarland, Toby Keith, Chris Stapleton, Dierks Bentley and more. For Complete Music Lineup: country500.com/schedule/#/
Fans at the festival also have the opportunity to get up close and personal with some of their favorite country stars at artist meet-and-greets located in the garages. Numerous other features—a select festival menu sold from food booths and food trucks; carnival rides; arcade games; cooling water elements; country-and-western merchandise; and more—will all be a part of the festival, as Country 500 transforms racing's greatest venue into a festival-goer's dream.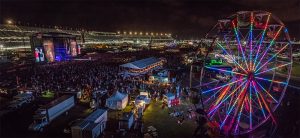 Location: Daytona International Speedway, 1801 West International Speedway Blvd. Daytona Beach, FL 32118
Date: May 25 – 27, 2018 – Memorial Day weekend
Times: Various
Tel: 504- 410-4100                        Photo Credits: Douglas Mason
country500.com
For Regional Accommodations, Restaurants & Attractions: daytonabeach.com
Held on the white sands of Fort Lauderdale Beach Park in a beautiful oceanside setting, Tortuga Music Festival is a 3-day, multi-stage music festival featuring some of the biggest names in country, rock and roots music.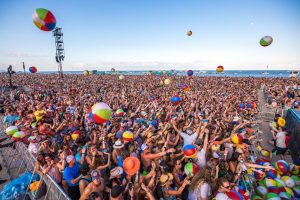 Tortuga Music Festival brings like-minded fans together for an unforgettable beach weekend experience that pairs music with meaning to raise awareness for marine conservation.
The Academy of Country Music named it the Festival of the Year in 2017 when more than 100,000 folks attended, including fans from all 50 states and 22 countries. Friday headliners are Florida Georgia Line, Snoop Dog and Lee Brice. Saturday's biggies are Keith Urban, Dwight Yoakam, Kim Moore and Shaggy. Sunday's featured acts are Eric Church, the Brothers Osborne and Cheap Trick.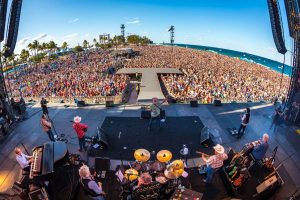 Tortuga Music Festival works hand in hand with the Rock The Ocean Foundation to increase public awareness about the issues impacting the world's oceans and to support scientific research, education, and ocean conservation initiatives.
Over $1,000,000 has been given back to the Conservation Village partners as a direct result of ticket sales and donations from Rock The Ocean's Tortuga Music Festival.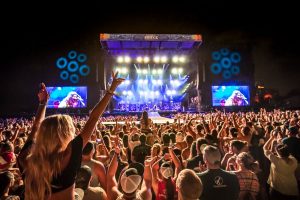 Check out the lineup here, and learn more about ocean conservation and how you can help. All ages welcome,  children 6 and under will receive free general admission.
Single-Day & 3-DAY Passes On Sale click here
Location: Fort Lauderdale Beach, 1100 Seabreeze Blvd. Ft. Lauderdale, FL 33316.
Dates: April 6-8, 2018
Time: 12pm – 10pm daily
Tel: 512-674-9300
tortugamusicfestival.com
For Regional Accommodations, Restaurants & Attractions: sunny.org

If you love to read, then this event is definitely for you. Want to meet authors and learn of the inspiration for their works? Book 'Em North Carolina is national event that brings together brings together more than 75 authors, publishers, literary agents and publicists under one roof for one common cause; to promote literacy.

Book 'Em NC Writers Conference and Book Fair is open to readers of all ages. There are book readings and events scheduled for children from pre-school to teens, panel discussions and talks for writers trying to break into the field and  lectures and events for readers of various genres, including mysteries, romance, true adventure, historical, biographical, …
Authors will sell and sign their books, participate in panel discussions and talks, network and interact with fans one-on-one. Headlining authors include: poet LeJuane Bowen and fictional author Jill McCorkle.
A series of talks occur between 10 – 3 pm and include:
Writers Conference – for aspiring or published authors of all ages and levels
The Children's Corner – readings for younger children, arts and crafts and special activities
Panel Discussions and Talks – for readers of various fiction and nonfiction genres, including autobiographical, biographical, historical, mystery/suspense, romance, fantasy, paranormal, science fiction, horror, true crime and others
Each talk begins on the hour and feel free to attend one or all of the talks throughout the day.
The purpose of The Book 'Em Foundation and this event is to raise public awareness of the link between high crime rates and high illiteracy rates. The Book 'Em Foundation was co-founded by suspense author P.M. Terrell. Proceeds from the Book 'Em North Carolina book fair will go directly to increasing literacy in Robeson County, North Carolina and to reducing crime in the area.
 This event is FREE and open to the public.
Location: Robeson Community College, 5160 Fayetteville Rd, Lumberton, NC
Date: Sat, Sept 23, 2017
Time: 9:30 – 4pm
Tel: 910-272-3362
bookemnc.org
For Regional Accommodations. Restaurants & Attractions: lumberton-nc.com
Monster Jam® brings high-octane entertainment to fans around the country, offering a most action-packed live event on four wheels.
Celebrating 25 years of adrenaline-fueled family amusement, Monster Jam combines spontaneous entertainment with the ultimate off-road, motorsport competition.   World-class drivers compete in front of capacity crowds in both monster truck racing and freestyle competitions.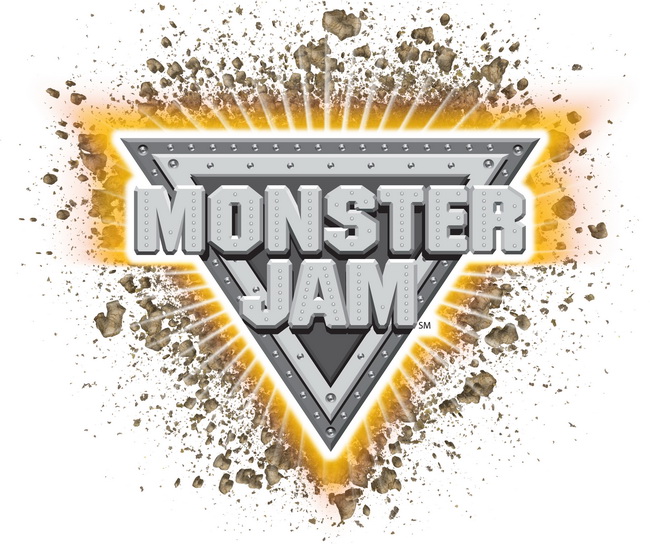 Monster Jam features some of the most recognizable trucks around including Grave Digger®, Max-DTM, El Toro Loco® and Monster Mutt®, Bad News Travels Fast, Aftershock,  Krazy Train and Mechanical Mischief.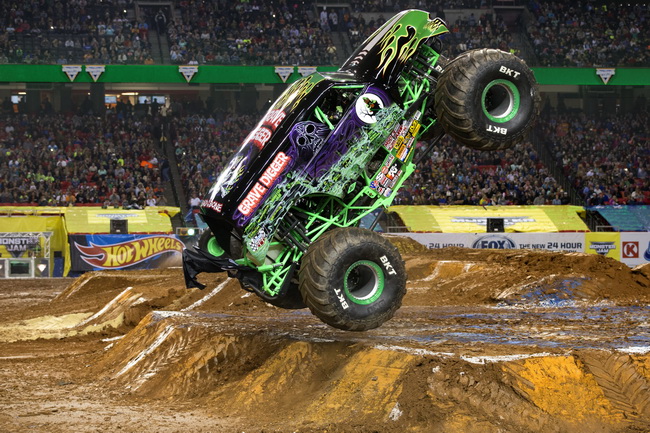 These Monster Jam scenes leave you on the edge of your seat, with competitors performing jaw-dropping displays of gravity-defying feats,  thrilling fans with freestyle, racing, donuts, wheelies and exhilarating action.
For the ultimate Monster Jam® motorsports experience, consider the Pit Party which provides unprecedented access to the Monster Jam trucks and drivers – you can meet the drivers, get their autographs, take photos and see the trucks up close. Pit Passes are sold separately in addition to your admission ticket and is available for the Saturday, February 4th 1 pm performance only.
To buy tickets: ticketmaster.com/venueartist/114999/1542376?brand=florencecc&camefrom=cfc_florence_website_MonsterJam17
photo credit: Feld Entertainment
Location: Florence Civic Center, 3300 West Radio Dr., Florence, SC 29501
Dates & Times: Friday, Feb 3rd: 7pm, Sat, Feb 4th: 1 pm & 7pm
Tel: 843-679-9417
florenceciviccenter.com
monsterjam.com
For Regional Accommodations, Restaurants & Attractions: visitflo.com
This year marks the 55th running of the Rolex 24 At Daytona. The competitive 24-hour continuous sports car race executed on the track's 3.56-mile road course is a perfect battle between machine, driver and time. This race inaugurates the three weeks of race action for Budweiser Speedweeks with great racing, carnivals, car show and live bands and other entertainment.
Since 1962, racing legends from around the world have come to Daytona to compete in a grueling 24-hour marathon. The Rolex 24 Hours of Daytona is infamously relentless on both driver and machine as sleep-deprived crews perform mechanical phenomenons. From sunrise to sunset, fans will watch drivers compete against a brigade of  adversaries that span the auto racing universe in the first IMSA WeatherTech SportsCar Championship race of the season.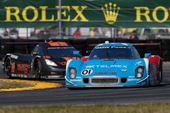 Each team is comprised of four drivers and no drivers are allowed to be in a car for more than four hours during a six-hour time frame. However, each driver must drive for at least four hours and 30 minutes throughout the 24-hour period. Crew chiefs and crew members will also rotate throughout the event.
When the 24-hour time span concludes, the team that has wheeled the most miles in each class of cars – Prototype, Prototype Challenge, GT Daytona, GT Le Mans – will win their respective divisions. The race begins at 2:40 pm on Saturday, Jan 28 and concludes on Sunday, Jan. 29 at 2:40 pm, giving it the name "24 Hours of Daytona."
For Schedule and Tickets: daytonainternationalspeedway.com/Events/2017/Rolex-24-At-DAYTONA/Schedule.aspx
Photo Credit:  Barberstock
Location: Daytona International Speedway, 1801 W. International Speedway Blvd. Daytona Beach, FL 32118
Date: Sat, Jan 28 – Sun,  Jan 29, 2017
Time:  Jan 28th -6:30AM Fanzone Opens – Jan 29th 2:40PM FINISH – 55th Rolex 24
Tel: 386-253-7223
daytonainternationalspeedway.com
For Regional Accommodations, Restaurants & Attractions: daytonabeach.com
Looking for something different?  If you love blues harp,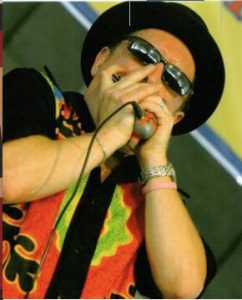 this show is for definitely for you. Harmonica players from throughout the state will battle at the 11th Annual Florida Harmonica Championships. Every October the Florida Harmonica Championships combines performances from more than 20 great harp players with internationally known guest stars. Each year, music lovers from all over the country travel to beautiful New Smyrna Beach to witness what has become a signature Florida music happening.
This combination of raw new talent, a show oriented format, great backing band and internationally renowned guest stars has made the Florida Harmonica Championships and New Smyrna a music destination for fans from Florida, the US and the world. Anyone can compete.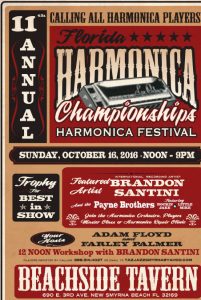 Other activities include a master class, a harmonica repair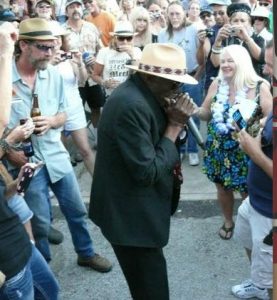 clinic and a "harmonica orchestra" performance open to all spectators with a harmonica.
Location: Beachside Tavern, 690 E. 3rd. Ave, New Smyrna Beach, FL 32169
Date: Sun Oct 16, 2016
Time: Noon – 9PM
Tel: 386-314-5718
floridaharmonicachampionships.com
For Regional Accommodations, Restaurants & Attractions: nsbfla.com
:Put on your fairy wings and get to The Portsmouth Fairy House Tour. It's one of the largest fairy house tours around and takes place each fall in the historic South End Neighborhood of Portsmouth, New Hampshire. Presently in its 12th year, the Tour will feature over 200 handcrafted fairy houses built by creative professionals, local artists, florists, garden clubs, community members, families and students and will be on display on the grounds of Strawbery Banke Museum , Governor John Langdon House , Prescott Park  and Peirce Island. The annual Fairy House Tour attracts more than 8,000 families and fairies each year.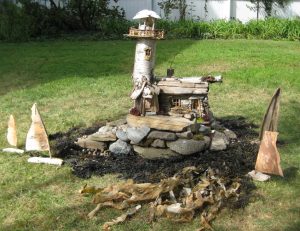 Inspired by local award-winning author and illustrator Tracy Kane's Fairy Houses Series® of books, which popularized fairy house building worldwide and served as the original inspiration for the Portsmouth Fairy House Tour. Tracy Kane will be on hand both days to greet fairy fans and sign books.
Visitors will also have the chance to see excepts from "Fairy Houses–the Ballet" performed both days on the Prescott Park Arts Festival Stage and see the magic of Tracy Kane's Forest Secrets brought to life by the NH Theatre Project in the Langdon grove. Families are also invited to build their own fairy house on Peirce Island where Basic materials will be provided, but you are welcome to bring your own special embellishments. For a complete list of activities: portsmouthfairyhousetour.com/activities–food.html

The centerpiece of the Tour is the Artists Invitational competition. Ten select fairy houses build by imaginative connoisseurs will be judged by a panel of three judges, including Fairy Houses Series® Author/ Illustrator, Tracy Kane.
Tour Summary:
Ticket includes entrance to Strawbery Banke and Governor John Langdon House
Meet Tracy Kane, author/illustrator of the multi-award winning Fairy Houses Series® of books and video.
Artists Invitation
Excepts from "Fairy Houses–the Ballet" performed both days on the Prescott Park Arts Festival Stage
See the magic of Tracy Kane's books brought to life by the NH Theatre Project in the Langdon grove
Build your own Fairy House on Peirce Island and help create the World's Largest Fairy Houses Village
The Amazing Bubble Machine
All within walking distance
FREE PARKING available at Peirce Island
Tickets and tour maps are available by the flag pole at Prescott Park, Governor John Langdon House, and on Peirce Island (by the main parking areas).
Location: various -Portsmouth, NH 03801
Date: Sat & Sun, Sept 24 & 25 2016
Time: 11am till 3pm Rain or Shine
Tel: 603-659-1300
portsmouthfairyhousetour.com
For Regional Accommodations, Restaurants & Attractions: goportsmouthnh.com