Tag Archive
activity
annual
art
artist
Canada
children
city
community
craft
downtown
Drivei-95
drive i-95
drivei95
entertainment
event
family
festival
Florida
food
free
fun
game
historic
History
home
house
i95
Island
live
local
Museum
music
national
North Carolina
prize
Restaurant
roadtrip
shop
show
street
tour
travel
travelblogger
USA
world
The excitement of the fashion runway come to the Virginia Museum of Fine Arts this spring with Yves Saint Laurent: The Perfection of Style. showcasing highlights from the iconic designer's 44-year career.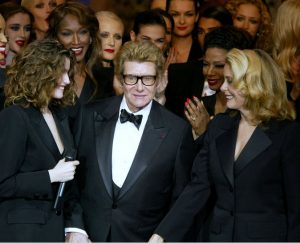 Drawn from the collection of the Fondation Pierre Bergé—Yves Saint Laurent,  and other private acquisitions, this impressive compilation offers an intimate and extensive view at the lifetime achievement of Yves Saint Laurent, one of history's most avant-garde  and influential fashion designers.
Fondation Pierre Bergé – Yves Saint Laurent,Paris.
Photo: Guy Marineau
Featuring 100 examples of haute couture and ready-to-wear garments—some never shown publicly before—this exhibition reveals Saint Laurent's artistic virtuoso, as well as his working technique, and the origins of his design inspiration. Witness his immersive operative process from his first sketch and fabric selection to the various stages of production and fitting before a final garment was realized.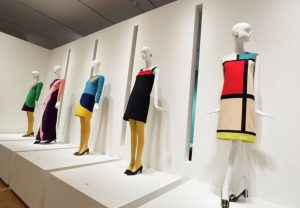 In addition to haute couture ensembles and ready-to-wear clothing, Yves Saint Laurent: The Perfection of Style also includes accessories, photographs, drawings, films, and video from the Fondation's vast archive.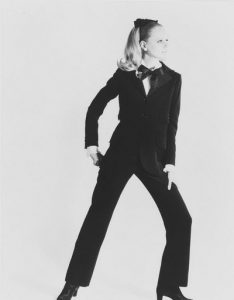 Photo by David Stover © VMFA
The exhibition traces the trajectory of Saint Laurent's style as it developed over the course of his career, beginning in 1953 with the Paper Doll Couture House that he created when he was a teenager, the exhibition is a journey from his first days at Dior in 1958, through his groundbreaking designs in the 1960s and 70s and the splendor of his final runway collection in 2002.                            
Fondation Pierre Bergé, Yves Saint Laurent, Paris. Photo: Gérard Pataa
Location:Virginia Museum of Fine Arts, 200 N. Boulevard, Richmond, VA 23220
Dates: Until August 27, 2017
Hours: Daily: 10 am – 5 pm, Thu & Fri: Until 9 pm
Tel: : 804-340-1405
vmfa.museum
For Regional Accommodations, Restaurants & Attractions: visitrichmondva.com
Decided it's time to start looking and feeling better then this event is for you. On June 24, 2017, in Del Ray, Virginia (a neighborhood in Alexandria) "where Main Street still exists", it's the 4th Annual Well Ray Festival –  a community-wide effort to highlight resources for living healthily and happily.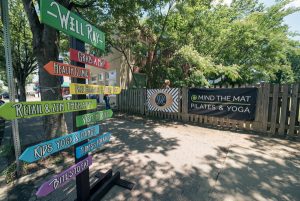 Browse health and lifestyle inspired tents, take free exercise classes, and enjoy therapeutic massages, acupuncture, physical therapy consultations, chiropractic adjustments, nutritional counseling and blood pressure screenings. Check out wellness-inspired fashion from local fitness clothing designers, jewelers, and boutiques.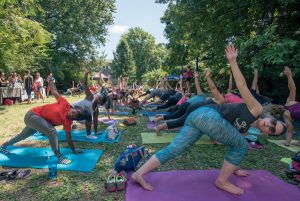 You will find the outdoor celebration of health and wellness at the following locations: the open field across from Mind the Mat Pilates & Yoga, the 2200 block of Mount Vernon Avenue will have Fitness Demos and classes (2213 Mt. Vernon Avenue), the Del Ray Farmer's Market for Cooking and healthy bites,  and the adjacent parking lot beside it (behind United Bank 2401 Mt. Vernon Avenue) and then the Mt. Vernon Recreation Center (2701 Commonwealth Avenue) for vendors, exhibitors, wellness presentations and more.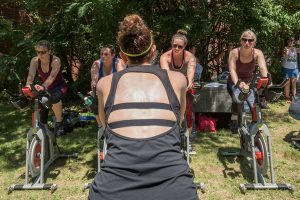 Win prizes and make sure to bring your mat and be prepared to move.  Enjoy free yoga, Pilates, CrossFit, Spin, Barre and dance classes led by fitness, health, and wellness experts. So much fun and the whole family can get involved in a healthy lifestyle.
Last year's SCHEDULE OF EVENTS:
8:15AM Outdoor Yoga with Mind the Mat
9:45AM Pilates Boot Camp with Mind the Mat
10:45AM CrossFit OldTown Kids Field Day (Sheriff's Department vs. Fire Department Tug-o-War)
11:45AM Outdoor Yoga with Mind the Mat
12:30PM Swet Ride/Barre Tech/TRUE Circuit 
1:30PM Stretch Class with Running Brooke
1:45PM Goal and Vision Setting with lululemon
THIRD FLOOR KIDS YOGA AND DANCE:
11-11:20AM/11:30-11:50AM/12:00-12:20PM Dance with TippiToes
12:30PM-2:00PM Yoga with YoKids
And lots of delicious and nutritious FOOD!  
Location: Along Mount Vernon Avenue, Del Ray, VA
Date: Sat, June 24, 2017
Time: 9am – 1pm
Tel: 703-683-2228
wellraydelray.com
For Regional Accommodations, Restaurants & Attractions: visitalexandriava.com
George Bowser and Rick Blue have an amazing way with words. True to the their well-known genre it's the songs at Centaur's Last Night at the Gayety, that really "sing". They are just so darn clever. The play, about Montreal's infamous years of "Casinos, Bordellos and Booze" (one of the songs) could have been formulaic, but manages to relate a story which not only keeps you interested, but giggling and titillated throughout.
A tale of this era could not be told without the usual suspects: the gangster, nightclub owner, priest and cops (the good and bad). The glue holding it all together is the famous stripper Lili St. Cyr. Julia Juhas is a knockoff, so perfectly cast; she elegantly glides across the stage dressed to kill in early 50's fashions, yet bumps and grinds so provocatively with those sinuous long legs.
What could be wrong with a night of inside jokes, overacting, silly songs, erotic dancing, love, lust, murder, gangsterism and priestly disgust – all so definitively Montreal. Bowser and Blue make sure to point out, tongue-in-cheek this city was made for burlesque because there's a main street named Beaver Hall Hill and the crossroads of downtown is after all, called "Peel". Lili retorts that she prefers Las Vegas because its main street is known as "The Strip" (bada boom).