Tag Archive
activity
art
artist
Canada
children
city
community
contest
country
craft
display
downtown
drive i-95
Drivei-95
drivei95
entertainment
event
family
festival
Florida
food
free
fun
game
historic
History
house
Island
live
local
Museum
music
national
North Carolina
performance
prize
Restaurant
roadtrip
shop
show
tour
travel
travelblogger
USA
world
Experience four days and nights of Latin dance lessons, meeting new people, enjoying dance performances and social dancing with world renown instructors at DC's 3rd Annual Fall Salsa and Bachata Dance Festival.
Four Days of Non-Stop Dancing with 5 Nights of Theme Parties, Over 50 Salsa, Bachata, Kizomba, and Zouk Workshops, amazing talent from around the world and dance performances and social dancing with world renown instructors.
Experience this Latin Dance Fest and hangout with new people, learn to dance and even ask one of the artists to dance with you.

Event Schedule: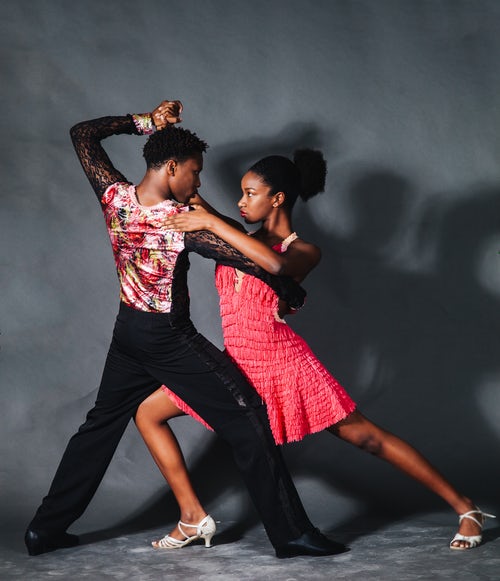 Workshops:
Thursday – 8pm until 10pm
Friday – 2pm until 9pm
Saturday – 10am – 9pm
Sunday – 11am – 9pm
Performances:
Friday – Sunday – Starting at 9pm
Social Dancing:
Thursday -starting at 10pm
Friday – 10:30pm – 6am
Saturday – 10:30pm – 6am
Sunday – 10:30pm – 6am
Location: Westin Alexandria Hotel, 400 Courthouse Square, Alexandria, VA 22314
Dates: Sept 27 – 30, 2018
Time: Various- See Schedule Above
Tel: 703-409-0443
dcsalsabachatafest.com
For Regional Accommodations, Restaurants & Attractions: visitalexandriava.com
Hippie Tribe Fest is where the Bohemians roam. Created to bring community together, and to bring out the fun and free spirit in all of us; to create an experience for attendees to enjoy nature, to see incredible works of art, natural products, hand-made, Bohemian and Fair-Trade, amazing creations from local artisans and to enjoy performances by talented musicians.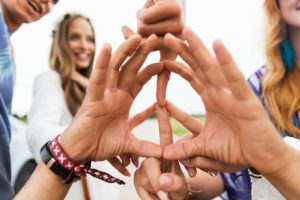 At the main stage, there will be six hours of top notch musical artists and performers. Gifted buskers/solo artists will be performing throughout the festival and at the Feeling Groovy tent. At the Flower Child tent you will find an array of children activities and fun for the whole family.
Throughout the Hippie Tribe festival you can discover some of the most talented body artists including  Henna, Face Painting. One of the highlights featured is a one hour Drum Circle, where drummers, dancers and hoopers are welcome and encouraged to participate, sharing the energy and heartbeat of Mother Earth.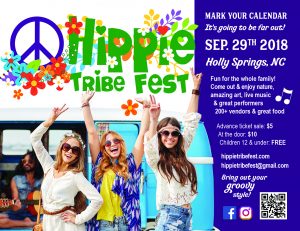 Delicious food available from local food vendors and food trucks. Attendees are encouraged to bring out their Hippie style, folding lawn chairs, blankets, drums and other instruments, as well as an umbrella; this is a rain or shine event. All parking will be on site and FREE.
Advance Entry Tickets $5 ($10 at the door); Children 12 and under – FREE. Tickets Here
Location: Sugg Farm Park at Bass Lake, 2401 Grigsby Ave, Holly Springs, NC 27540
Date: Sat, Sept. 29 2018
Time: Noon – 7pm (rain or shine)
Tel: 919-825-1122
hippietribefest.com
For Regional Accommodations, Restaurants & Attractions: rockymounttravel.com
The 11th Annual Mystic Garlic Festival features freshly harvested local garlic, garlic infused goodies, music, and activities scattered throughout Olde Mistick Village.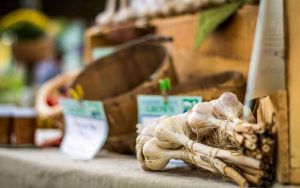 To celebrate the abundant fall harvest, farmers will present an amazing variety of Garlic for sale in addition to fresh produce. More farmers than ever will have honey, jams, preserves, ice cream, baked goods, and syrups.
Besides the proven health benefits of garlic,  there is just something irresistible about the aroma of roasted garlic. Throughout the day and evening, dozens of local restaurants and food service establishments will be serving, for purchase, delicious garlic related foods,  such as garlic fried dough and garlic fries, as well as non-garlic favorites.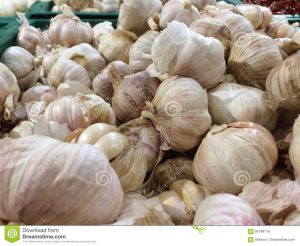 A host of merchants, artisans, authors and artists will line the pathways of Olde Mistick Village displaying their foods, crafts, gifts, and talents. Along with over 45 vendors, you will find Olde Mistick Village merchants offering garlic related activities or products at their stores.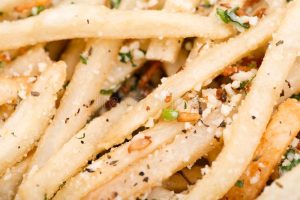 Don't miss the live birds of prey, reptile show, and martial arts demonstration.
So, you bring the mints and Olde Mistick Village will supply the flavor.  A great weekend of music, food, and family fun. Stroller friendly, Free entry and Free parking.
Location: Olde Mistick Village, 27 Coogan Blvd., Mystic, CT 06355
Date: Sept 15 – 16, 2018
Time: Sat 11am – 7pm, Sun 11am – 6pm
Tel: 860 -536-4941
oldemistickvillage.com
For Regional Accommodations, Restaurants & Attractions: thisismystic.com
From starry night skies to mysterious dark energy, the New England Fall Astronomy Festival is your ticket to explore outer space. Learn all about astronomy and space science on September 14th and 15th at the University of New Hampshire Observatory on the Durham campus.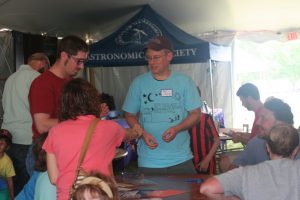 The Festival opens Friday at 7pm with a keynote address by Dr. Fran Bagenal, a planetary physicist who has worked with NASA missions to Pluto and Jupiter. Afterwards, you can  check out the nighttime sky with the University of New Hampshire telescopes and a laser pointer sky tour.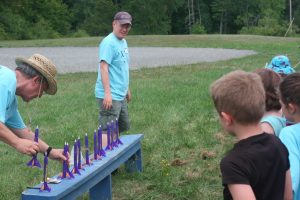 The festival re-opens on Saturday, at 10:30am with a day full of astronomy activities for the entire family. Highlights include: hands-on educational activities for kids and classroom materials for teachers, play AstroGames, explore the history of the Universe, or build and launch your own small rocket. Learn about space weather, exoplanets, and dark energy with guest speakers/workshops throughout the day. Try your luck at the astronomy raffle to win your very own telescope and other cool prizes.
The New England Fall Astronomy Festival is FREE for all ages and open to the public. This event brought to you by the New Hampshire Astronomical Society and the UNH Physics Department.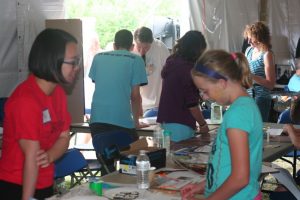 Location: University of New Hampshire Observatory, 9 Spinney Lane, Durham, NH 03823
Date: Sept 14 & 15, 2018
Time: Fri  6:45pm –  Sat,  10:30am -11:45pm
nefaf.com
For Regional Accommodations, Restaurants & Attractions: portsmouthnh.com
Located only 12 miles from Wilmington, Delaware, Longwood Gardens attracts visitors from around the globe to its 11,000 varieties of plants spread out across more than 1,000+ acres of gardens, meadows, woodlands and elaborate horticultural displays.
Longwood's celebration of the Main Fountain Garden, which returned in 2017 after a $90 million, more than two-year revitalization. Renowned for its spectacular Festival of Fountains, the astonishing shows gather attention from far and wide, and are a favorite among visitors of all ages.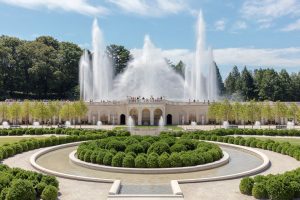 Watch in awe when the fountains dance to stirring music and water jets shoot up to 175 feet high. You don't want to miss Longwood's Illuminated Fountain Performances where you'll see an infinite mix of color, sound and music. The fountains perform daily at 11:15 a.m., 1:15 p.m., 3:15 p.m., 5:15 and extended hours for illuminated fountain performances on Thursday, Friday, and Saturday evenings at 7:15.
In addition, the wildly popular Fireworks & Fountains return with  new shows: September 29 at 8:15 pm: Solid Gold '70s – Take a bell-bottomed step back in time to the disco decade featuring iconic music from The Bee Gees, Kool and the Gang, Donna Summer, and more cool cats you'll really dig. For Tickets:  Fireworks & Fountains 2018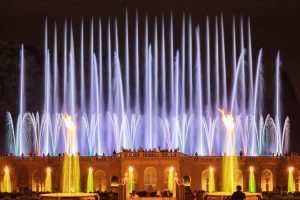 Festival of Fountains also features the Gardens in their summer splendor. The refreshed garden design invites guests to wander and discover new garden gems, including the Grotto, Pumphouse Plaza, and Historic Pumphouse display. Flowering annuals and perennials abound plus a breathtaking Waterlily Display that showcases aquatic plants from all over the world.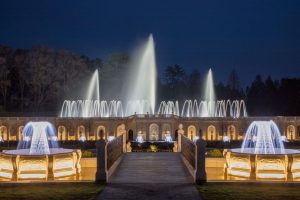 Take a hike in the expansive Meadow Garden or enjoy a shady stroll among Longwood's historic trees. The outdoor Children's Corner offers younger guests a garden designed just for them, while the Idea Garden is a showcase of plant combinations, innovative vegetable gardens, and unusual plant varieties to inspire guests to try at home.
Longwood Gardens allows a limited number of visitors per day, so purchase Tickets in advance to guarantee admission.
Illuminated Fountain Performances continue through October 27 and Daytime Fountain Performances continue through October 28 during Autumn's Colors.
Photo Credit: Daniel Traub
Location: Longwood Gardens, 1001 Longwood Road, Kennett Square, PA 19348
Dates: until – September 30, 2018 (check website for later schedule)
Time: Sun–Wed  9am–6pm, Thurs–Sat 9am–10pm
Tel: 610-388-1000
longwoodgardens.org
For Regional Accommodations, Restaurants & Attractions: visitwilmingtonde.com
Join the excitement of the 14th Annual Darlington Car Hauler Parade and Racefest featuring NASCAR Monster Energy Cup Teams transporters making their way through cheering fans from the Florence Civic Center to the Darlington Square and into the track that's "Too Tough to Tame" – Darlington Raceway.
There is plenty of FUN for the whole family, beginning at the Florence Civic Center with entertainment and live music. Kids play all afternoon for FREE on the KidsZone inflatable ride and games. The Game Truck will bring a wide selection of games for Xbox360, Wii and PS3 and can accommodate up to 16 players at one time. There will be refreshments for purchase with the proceeds  supporting Camp Pee Dee Pride.
The main attraction continues to be the NASCAR transporters, which fans can take photos with with their favorite team's hauler and driver before the haulers take off. This year famous former drivers are back such as Hut Stricklin, former champ of NASCAR's Dash Series, and Donnie Allison, who won ten races in the Cup Series.
Fans will enjoy the exciting silent auction full of great NASCAR items and race memorabilia. Proceeds benefit local charities.
At 7 p.m. the parade of NASCAR haulers leave the Florence Civic Center and make the 12-mile trek to RaceFest on the Darlington Square, where there will be more entertainment, food, a car show and an incredible fireworks display. The transports will continue through Darlington until they reach the track Darlington Raceway where they can park, unload and begin preparation for the Bojangles' Southern 500 race taking place on on September 2nd.
As if it could not get any better, admission to the Darlington Car Hauler Parade is FREE.
Location: Florence Center, 3300 W Radio Dr , Florence, SC 29501
Date: Thurs, Aug 30, 2018
Time: 4pm – 7pm
Tel: 800-325-9005
darlingtoncarhaulerparade.com
For Regional Accommodations, Restaurants & Attractions: visitflo.com
The Miami Beach Kizomba Festival (MBKF) marks its 5th year of bringing people together from across the globe to celebrate African culture, music and dance.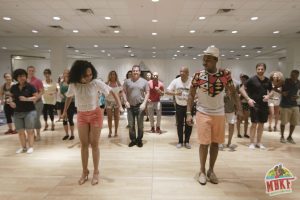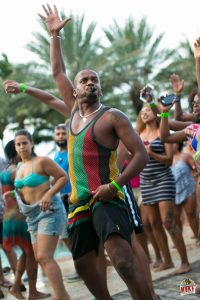 Kizomba is a slow, sensual dance and musical genre originating in Angola in 1984, a more modern music genre mixed with African rhythm and usually sung in Portuguese.  Kizomba means "party" in Kimbundu, and that is just what you are going to get at this festival.
Not to mention outstanding workshops, world-class dance instruction and lessons, unforgettable music concerts, live musicians and performing artists, superstar DJ's  and sunrise beach parties, night parties, and pool parties.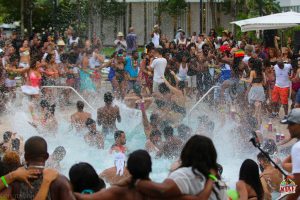 MBKF takes place at the iconic Eden Roc Hotel, August 22-27, with live performances by Yola Semedo and Jennifer Dias. You can choose between a Party Pass, Weekend Pass or Full pass. If you like dancing, join the celebration at the Miami Beach Kizomba Festival, a great atmosphere of people from all over the world partying all night under one roof.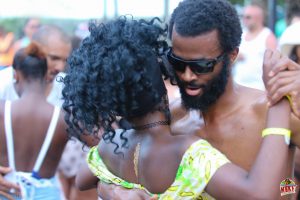 For Tickets:  Buy Now
Location: Eden Roc Miami, 4525 Collins Ave, Miami, FL 33140
Dates: Wed, Aug 22 – Mon, Aug 27.  2018
Time: various – see schedule
Tel: 914-226-9554
thembkf.com
For Regional Accommodations, Restaurants & Attractions: miamiandbeaches.com
If you are an aficionado of cigars, bourbon and local craft beer you are going to want to head to Fredericksburg Fairgrounds on August 18th for an amazing day at the Cigar, Bourbon and Brew Festival.
The festival features 20 craft beers from local Fredericksburg Breweries,  bourbons from all across the country and some homegrown, produced in Virginia, and a select number of Virginia Wineries and Cideries, and a notable selection of cigars.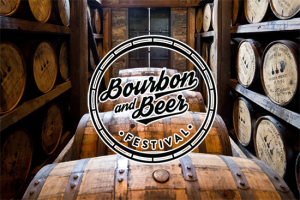 Known as Fredericksburg's premier cigar event, this festival features an impressive selection of cigar brands including: Drew Estate, Perdomo, Fartello, Romeo Y  Julieta, Montecristo, Miami Cigars and Esteban Carreras.
If you have a passion for bourbon, you will appreciate the extraordinary representation of spirits being showcased from all across the country. Over  30 different samples from 20 different distilleries including: Jack Daniel's, Woodford Reserve, Old Forester, Belmont Farm Distillery, Virginia Sweetwater Distillery, KO Distilling, Catoctin Creek, Copper Fox Distillery, Filibuster Distillery, Maker's Mark, Basil Hayden, River Hill Distillery, Reservoir Distillery, A. Smith Bowman Distillery, Buffalo Trace Distillery, Booker's, Bulleit Bourbon, Jefferson's, Baker's and Knob Creek.
Craft brewers from the around the Fredericksburg area will be on hand with 20 craft beers for sampling of some of their award winning beers. For those of you who prefer a glass of wine or hard cider there will be a select number of Virginia Wineries and Cideries sampling their award winning beverages as well.

Whether it's stogies, whiskey, craft brews, wine or hard cider, there's something for everyone including food vendors serving up some great festival style foods and craft expos as well as live music from Redneck Pool Party and  Kingbolts on the main stage. This event supports Community Outreach Inc. For Tickets: community-outreach-14908279529
 Location: Fredericksburg Fairgrounds, 2400 Airport Ave, Fredericksburg VA 22401
Date: Sat, Aug 18, 2018
Time: 4pm – 9pm
Tel: 540-373-1294
cigarbourbonbeer.com
For Regional Accommodations, Restaurants & Attractions: visitfred.com
Savannah VOICE Festival brings classical vocal excellence to Savannah, with over 25 performances, through a two week celebration of operas, concerts,  food and wine events, and masterclasses during the month of August.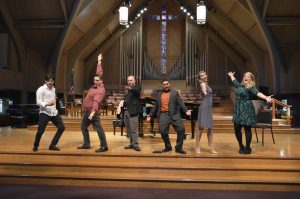 Every year, the Festival is inspired by a theme—2018's is "Stories Great & Small." Offering music from opera, musical theatre and song, this year's highlights include Verdi's La Traviata, Menotti's The Telephone, Humperdinck's Hansel and Gretel and Michael Ching's comedic opera Speed Dating Tonight!
It is a celebration of the classical voice with over 25 performances, including operas, concerts, food and wine events, and masterclasses. Offering music from opera, musical theatre and song, this year's highlights include Verdi's La Traviata, Menotti's The Telephone, Humperdinck's Hansel and Gretel and Michael Ching's comedic opera Speed Dating Tonight!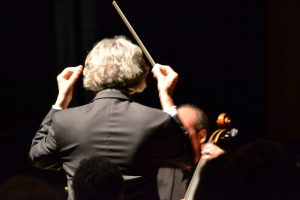 The sixth annual festival, will be staged Aug. 4-26, The Westin Savannah Harbor Resort is the backdrop for many events as well as in and around Savannah in a variety of venues. This will mark the second year of the festival's expansion to three weeks, treating patrons to several extra days of delightful musical offerings.
Through his VOICE Programs, legendary baritone Sherrill Milnes will take attendees on a lighthearted journey through memorable concerts featuring over 100 artists from 15 countries, who will share operatic stories from the past and present, and modern songs of today.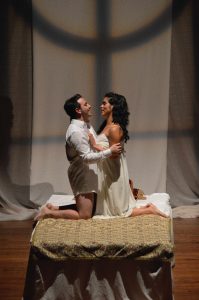 As part of the intensive programs of the Festival Season, opera industry leaders will offer the next generation of artists tools to improve their performance during hour-long mini master class sessions. The free mini master class series provides attendees with the opportunity to meet the faculty members of the VOICExperience Programs while learning more about vocal music, technique and about the "masters" themselves.
This non-stop celebration of the voice will impress the most avid fans and newcomers alike. For the complete 2018 line-up: savannahvoicefestival.org/festival-events

For Free Events: savannahvoicefestival.org/free-events
Location: Various
Dates: Aug 4 – 26, 2018
Times: Various – see schedule
Tel: 855-766-7372
savannahvoicefestival.org
For Regional Accommodations, Restaurants & Attractions: visitsavannah.com
The fifth annual Wild Vibes Festival, featuring a full day in nature It takes place at Spring Hill Farm in South Berwick, Maine which is just a short drive away from Portsmouth. It's nestled in the lush landscape of the Seacoast on a family-run farm, with over 60 waterfront acres of rolling hills and beautiful views of the surrounding countryside.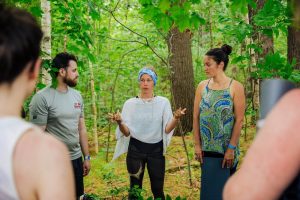 Celebrated as one of New England's favorite Yoga, Music, & Arts Festival, Wild Vibes features a diverse line-up of teachers, presenters, and performers. Experience a jam-packed day of live music, inspiring workshops, unique yoga classes including SUP yoga and paddle boarding, local artisans, Roots Village for tasty treats and refreshing beverages, and you can drop off your kids at Wild Vibes Kids Camp.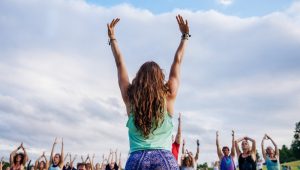 Enhance your natural state with the ultimate day of creativity, movement, music, art, wellness and community in this serene setting. Venture in the dreamers den, practice yoga on the water, and get your groove on under the open sky. Check out the schedule for amazing and inspiring workshops: wildvibes.org/workshop
A kid-friendly event, Wild Vibes Festival offers something for everyone. A portion of festival proceeds benefit Puresa Humanitarian Foundation and Yoga & Cancer SATYA. Kids ages 12 & under FREE.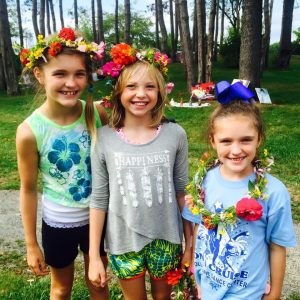 Location: Spring Hill Farm, 117 Pond Rd, South Berwick, ME 03908
Date: Sat, July 28th, 2018
Time: 12pm – 8pm
wildvibes.org
For regional Accommodations, Restaurants & Attractions: portsmouthnh.com