Tag Archive
activity
art
artist
Canada
children
city
community
contest
country
craft
display
downtown
drive i-95
Drivei-95
drivei95
entertainment
event
family
festival
Florida
food
free
fun
game
historic
History
house
Island
live
local
Museum
music
national
North Carolina
performance
prize
Restaurant
roadtrip
shop
show
tour
travel
travelblogger
USA
world
Richmond International Film Festival (RIFF) brings more than 150 international cutting edge films to RVA, plus industry panels, Q&As, live musical performances, red carpet awards, and entertainment mixers that usher the spirit of Hollywood into Virginia's  Bowtie Cinemas, various music venues, and the historic Byrd Theater, a venue touted by USA Today as "one of the top 10 places to still see a movie in splendor in the United States."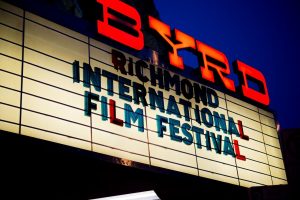 With more than 20 countries represented, the RIFF Official Selection consists of a diverse range of films (features and shorts), music videos, and screenplays across all genres.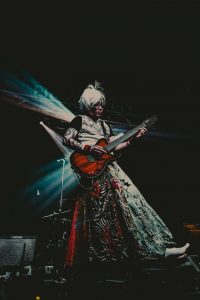 RIFF is known for placing a heavy focus on music each year. The 2018 Festival will again include more than 50 music performances, industry networking events, panels, music business roundtable discussions, industry mixers, and more. On top of providing great entertainment from some of the music industry's hottest talent, RIFF utilizes this area as a platform for filmmakers and musicians to forge new working relationships. Top awards will be given out across a variety of music categories during the annual red carpet awards.
2018 Special guests include: Kate Bosworth, Michael Polish, Danny Glover, Lee Aronsohn, Rene Balcer & Carolyn Hsu-Balcer.
It's a one-of-a-kind festival honoring some of the most singularly entertaining projects on the international film scene.
Location: Various
Date: Mon, Apr 23, 2018 – Sun, Apr 29, 2018
Tel: 804-219-0675
rvafilmfestival.com
For Regional Accommodations, Restaurants & Attractions: visitrichmondva.com
Presented by Henry Morrison Flagler Museum, the first museum exhibit devoted to the image of the World War I pilot-hero, Knights of the Air honors the daredevil pilots who risked everything for the cause at the dawn of aviation.
Imbued with a sense of adventure and fierce patriotism, aviators became the face of the War efforts back home. Works of art, souvenirs, postcards, and newspapers celebrated their valiant efforts. After the War, the romance of flight was embodied in new types of daring aviators, such as barnstorming aerial acrobats, air mail pilots, and bootleggers.
Popular pulp magazines such as George Bruce's Squadron and Hollywood films like Wings (1927) capitalized on the appeal of the brave World War I aviator, inspiring many future pilots who would serve America in commercial aviation and future military conflicts.
Organized by the Flagler Museum in commemoration of the 100th anniversary of America's entry into World War I in 1917, Knights of the Air features works of art, artifacts, and printed materials on loan from the private collection of Jean S. and Frederic A. Sharf, and other private and public collections.
Guided exhibition tours will be offered Wednesdays at 10:30 a.m. and 3:30 p.m., beginning October 25. The exhibition and tours are free with Museum admission. The Flagler Museum will offer free Museum admission to active duty, reserve, and retired U.S. Military each Wednesday for the duration of the exhibition (proper identification required).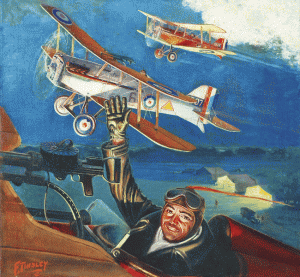 Illustrated Lecture
11:30 a.m. and 2:30 p.m. on Saturday, November 11, 2017
Free with Museum Admission
Space is limited, reservations are required.
Join exhibition curator Janel Trull on Veteran's Day for an illustrated lecture about Knights of the Air: Aviator Heroes of World War I, to learn about these heroic pilots and their lasting legacy.
Image: Collection of Jean S. and Frederic A. Sharf
Location: Henry Morrison Flagler Museum,One Whitehall Way
Palm Beach, FL 33480
Dates: until Dec 31, 2017
Hours: Sun – 12pm – 5pm, Tues – Sat – 10am – 5pm
Closed Mondays, Thanksgiving Day, Christmas Day, and New Year's Day.
Tel: 561- 655-2833
flaglermuseum.us
For Regional accommodations, Restaurants & Attractions: thepalmbeaches.com
The excitement of the fashion runway come to the Virginia Museum of Fine Arts this spring with Yves Saint Laurent: The Perfection of Style. showcasing highlights from the iconic designer's 44-year career.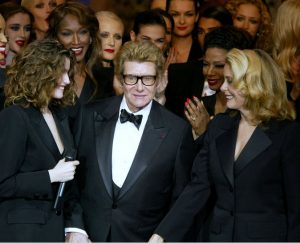 Drawn from the collection of the Fondation Pierre Bergé—Yves Saint Laurent,  and other private acquisitions, this impressive compilation offers an intimate and extensive view at the lifetime achievement of Yves Saint Laurent, one of history's most avant-garde  and influential fashion designers.
Fondation Pierre Bergé – Yves Saint Laurent,Paris.
Photo: Guy Marineau
Featuring 100 examples of haute couture and ready-to-wear garments—some never shown publicly before—this exhibition reveals Saint Laurent's artistic virtuoso, as well as his working technique, and the origins of his design inspiration. Witness his immersive operative process from his first sketch and fabric selection to the various stages of production and fitting before a final garment was realized.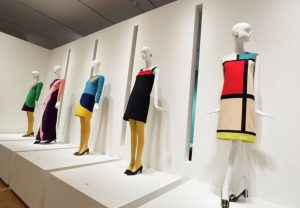 In addition to haute couture ensembles and ready-to-wear clothing, Yves Saint Laurent: The Perfection of Style also includes accessories, photographs, drawings, films, and video from the Fondation's vast archive.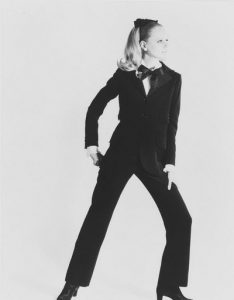 Photo by David Stover © VMFA
The exhibition traces the trajectory of Saint Laurent's style as it developed over the course of his career, beginning in 1953 with the Paper Doll Couture House that he created when he was a teenager, the exhibition is a journey from his first days at Dior in 1958, through his groundbreaking designs in the 1960s and 70s and the splendor of his final runway collection in 2002.                            
Fondation Pierre Bergé, Yves Saint Laurent, Paris. Photo: Gérard Pataa
Location:Virginia Museum of Fine Arts, 200 N. Boulevard, Richmond, VA 23220
Dates: Until August 27, 2017
Hours: Daily: 10 am – 5 pm, Thu & Fri: Until 9 pm
Tel: : 804-340-1405
vmfa.museum
For Regional Accommodations, Restaurants & Attractions: visitrichmondva.com
Last chance to see Heart and Seoul: Growing Up in Korea is a new, cultural exhibit in which five modern-day Korean kids will open their hearts and invite you to take an intimate look into their lives through their diverse interests, customs and ambitions. The traveling exhibition will be in town only until end December at Stepping Stones Museum for Children.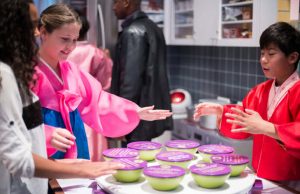 The exhibit, both fun and educational, will use traditional folktales as well as current day personal stories told by Korean children to engage visitors in learning about time-honored cultural values and life in South Korea's highly urbanized and technologically-advanced country.
Children and visitors will be able to explore gallery areas that recreate the settings that characterize the lives of typical South Korean children in Seoul, such as an apartment, classroom, taekwondo studio, and K-pop stage. Throughout the exhibit, these spaces will be embedded with traditional folktales and games to show how values like respect for parents and elders; the importance of scholarship; loyalty to family, friends and community; and hospitality are still an integral facet of 21st century Korean life.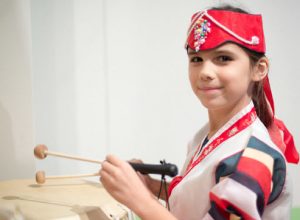 Hands-on experiences include:  an animation studio where visitors can try their hand at stop-motion animation. (The popular television series The Simpsons and Family Guy were created in Korean studios, as was the film Avatar.) Musically inclined kids will take the stage at K-Pop Stars Studio, where they can get on camera and "perform" with popular K-Pop singers. There's a Taekwondo studio, where kids can practice their moves and learn this martial art based on 2,000-year-old ancient techniques.The exhibit also includes a plaza, a restaurant, an apartment, a classroom and a Hanok guest house.
Location: Stepping Stones Museum for Children, Mathews Park,
303 West Ave, Norwalk, CT 06850 |
Dates: til the end of Dec.
Hours: Mon – Sun, 10 – 5 pm
Tel: 203-899-0606
steppingstonesmuseum.org
For Regional Accommodations, Restaurants & Attractions: visitfairfieldcountyct.com
Wow. Instead of a night with the boob tube while you travel, why not get energized by a  live musical production. Located in the heart of Columbia, Toby's Dinner Theatre offers award-winning Broadway and original musicals with a tasty buffet-style dinner.
The featured production is Sister Act: A woman hiding in a convent helps her fellow sisters find their voices as she rediscovers her own. Sister Act is the feel-amazing musical comedy based on the smash hit 1992 film that has audiences jumping to their feet. Featuring original music by TONY and 8-time Oscar winner Alan Menken (Newsies, Beauty and the Beast, Little Shop of Horrors), this uplifting musical was nominated for 5 TONY Awards including Best Musical. A sparkling tribute to the universal power of friendship, Sister Act is a reason to REJOICE!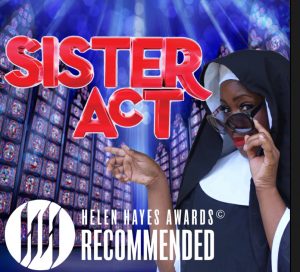 The quality of the performance would make New York proud.  The dinner buffet offers: turkey, ham, baked fish, chicken, roast beef, onion/pepper mashies, spinach phunque, fresh salad bar and "Make-your-own" ice cream Sundae bar for dessert. Keep an eye on your servers, for they become the performers.
Location: Toby's Dinner Theatre,5900 Symphony Woods Rd, Columbia, MD 21044
Dates:  running until Nov 13, 2016 (Tues – Sun)
Hours: Tues – Sat Evening – Doors open 6pm, Buffet Served 6:15-7:30, show starts 8pm, Sunday Evening – Doors open 5pm, Buffet Served 5:15-6:30, show starts 7pm
Wed & Sun Matinee Brunch Doors open 10:30am, Buffet 10:30-11:50,  Matinee 12:30
Tel: 1-800-888-6297
tobysdinnertheatre.com
For Regional Accommodations, Restaurants & Attractions: visithowardcounty.com
For some Halloween ghouly delight check out the popular Graveyard Shift Ghost Tours at the Mark Twain House. eerie enough to have been featured on SyFy Channel's acclaimed paranormal series Ghost Hunters and the Biography Channel's My Ghost Story, bringing their investigative teams to the house.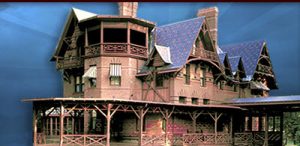 Prior to the tour, a short film will be shown: Ghost Tour, which was filmed in The Mark Twain House. On the tour participants will hear creepy tales and stories of spirits that surround The Mark Twain House and learn about Twain's own interest in the supernatural.
Filled with haunted history, dark tales and Victorian traditions encompassing seances and spiritualism, these nighttime tours are as educational as they are goosebump-inducing.
The tours sell out fast and are only offered seasonally, so be sure to make your reservations.
Location: The Mark Twain House and Museum, 351 Farmington Ave, Hartford, CT 06105
Dates: Thurs, Fri & Sat, Oct 20th, 21st, 22nd, 27th, 28th and 29th, 2016
Hours: 6 pm – 10 pm (Tours leave at 6pm, 7pm, 8pm, 9pm, 10pm)
Tel: 860-247-0998
marktwainhouse.org/visitor/events_programs.php#
For Regional Accommodations, Restaurants and Attractions: ctvisit.com
If you will be in the Los Angeles area, at The Grove www.thegrovela.com, an upscale mall (they even have a concierge!) will be o
ffering a great deal. For one month only, you can enjoy a 3-course dinner (including gratuity), a movie and parking for only $35 per person.
You can even sneak in a Valentine date as it lasts til Feb 19th – but you have to go during the week and Valentine's Day is on a Saturday. You can even shop for a gift in the mall.
Enjoy an inexpensive night out and catch an Oscar nominated film. Reach the Concierge if you would like help with any of the arrangements
www.thegrovela.com
Dates: Mon-Fri Jan 15-Feb 19, 2015
Just as we have our beloved famous Disney princesses, the Austro-Hungarian Empire had theirs – but she was for real. They call her by her nickname Sisi, and she was their Empress for 44 years.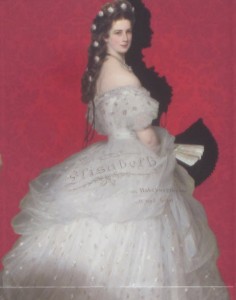 Their have been numerous movies, plays, operas, ballets, books and music about her in the German speaking world. It is probably the trilogy of romantic films about her life which starred a young Romy Schneider which made her a household name. She is so popular that  the 3 movies are shown every Christmas on Austrian, German, Dutch, and French television.
Though her husband Emperor Franz Josef  adored her, she felt stifled by Habsburg  court life and traveled extensively whenever and wherever she could. She loved learning and spoke English, French, modern Greek and Hungarian. Her domineering mother-in-law made her life miserable and even took away her children to raise. Her first daughter died as a toddler and her beloved son Crown Prince Rudolph, heir to the throne, committed suicide along with his lover, and she never fully recovered from that loss.
Empress Elisabeth was vain and did not sit for any portraits after she was 32  and would not allow any more photographs, so that her public image would always remain of her youthful self.  She was tall, and compulsively maintained the same low weight all through her life thru exercise (horsemanship, fencing, hiking) and fasting.
Her interest in politics had developed as she matured. She felt an intense emotional alliance with Hungary, and worked toward it gaining an equal footing with Austria. Elisabeth was an ideal mediator between the Magyars and the Emperor. She was a personal advocate for Hungarian Count Gyula Andrássy (he was a lifelong friend, and possibly her lover).
Finally, the Austro-Hungarian Compromise of 1867 created the double monarchy of Austro–Hungary. Andrássy was made the first Hungarian prime minister, and in return he saw that Franz Josef and Elisabeth were officially crowned King and Queen of Hungary.
Sisi was assassinated "by accident" in 1898 by Luigi Lucheni, who had planned to kill the Duke of Orleans, Pretender to France's throne, but the Duke had left town. Despite warnings of possible assassination attempts Elisabeth, now age 60, traveled incognito to Geneva. She eschewed the protection which the Swiss government had offered and only promenaded with her lady-in-waiting.
You can visit many of her residences: her apartments in the Hofburg and the Schönbrunn Palaces in Vienna, the imperial villa in Ischl, the Achilleion in Corfu, and her summer residence in Gödöllő, Hungary.
These plaques, mounted in Vienna, tell some of her story:

Harry Potter fans in Canada or anywhere else who wants to travel there, can see inside the famous wizard's world,  Harry Potter: The Exhibition opened at TELUS World of Science – Edmonton.
You can see the amazing craftsmanship behind hundreds of authentic costumes and film props from all 8 of the Harry Potter films. The show immerses fans in the experience as they get a firsthand view of authentic artifacts displayed in detailed settings inspired by the film sets, including the Great Hall, Hagrid's hut, the Gryffindor™ common room, and other settings from the films.
While touring through the exhibit space, discover iconic items such as Harry's original wand and eyeglasses, the Marauder's Map, Gryffindor school uniforms as well as costumes worn at the Yule Ball.  Enter the Quidditch™ area and toss a "Quaffle", pull your own Mandrake, encounter Buckbeak™ the Hippogriff and even a giant Acromantula spider.
Edmonton is the 1oth stop for the exhibition which is concluding its global 5-year tour. Harry Potter: The Exhibition debuted in Chicago in 2009 and has since been touring the world with most recent stops in Tokyo, New York and Singapore. The exhibition has expanded in recent years to include artifacts from all eight Harry Potter films.
Dates: until Mar 9, 2014
www.telusworldofscienceedmonton.com
When you hear the words "Ellis Island", you think of the immigrants pouring in from Europe yearning for a new life. The flip side of the North American tale of immigration is now on display at the Red Star Line Museum in Antwerp, Belgium. The brand-new museum presents the experience of the over two million people who emigrated from Europe between 1873 and 1934 aboard the ships of the Belgian-American company Red Star Line.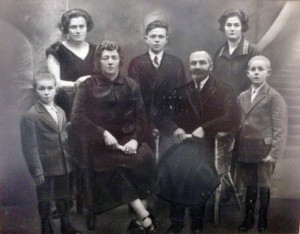 Visitors of the Red Star Line Museum get a glimpse of what an immigrant's journey was like – from the docks of Europe, across the churning waters of the Atlantic, to starting a whole new life in North America.  You can read personal tales of present and past immigration as well as view the plates used on the ships, smell the scent of the disinfecting showers, and try your hands at a puzzle once used to assess newcomers' intelligence. Anyone can search the genealogical database, or even add personal comments and family history.
Among them were famous passengers such as Albert Einstein and Golda Meir. The museum lets you trace their travel across the ocean. When you sing "God Bless America" or "Puttin' on the Ritz," you're paying tribute to a Red Star Line immigrant named Israel Baline (better by his Americanized name, Irving Berlin). By the time of his death, his songwriting included 1,500 songs, 19 musicals and 18 feature films.