Tag Archive
activity
art
artist
Austria
Canada
children
city
CostSaver
display
Drivei-95
drive i-95
entertainment
Europe
event
exhibit
family
festival
Florida
food
France
free
fun
historic
History
landmark
live
local
London
Museum
music
performance
Restaurant
roadtrip
shop
show
sights
sightseeing
tour
tourist
Trafalgar
travel
travelblogger
USA
view
world
The 2nd annual Clean Water PaddleFEST in Annapolis is to celebrate and bring awareness to clean up efforts in Spa Creek while enjoying a day full of fun.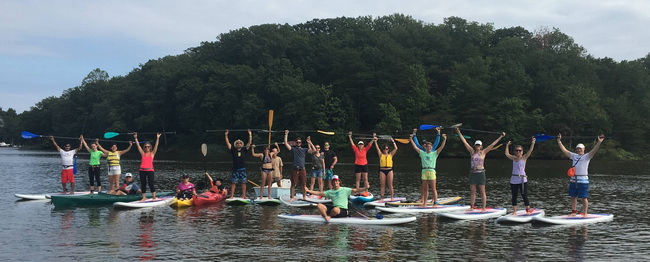 Paddle at your own pace or take a guided on-water tour of Spa Creek. Guided tours available at 2pm. See educational stops along Spa Creek detailing conservation efforts which aim to make it again fishable and swimmable. Afterwards attend the Eco-Fest with informative exhibits from area environment groups with plenty of activities for kids.
All human powered paddlers and vessels are welcome to attend. Bring your own craft or use a stand up paddle board or kayak from Capital SUP. There will be a mass paddle and foot show of support for clean water in Spa Creek at 12 noon, on and in the water around the Spa Creek bridge.
Fun activities and prizes for all ages. Kid and dog friendly. All proceeds benefit Spa Creek Conservancy.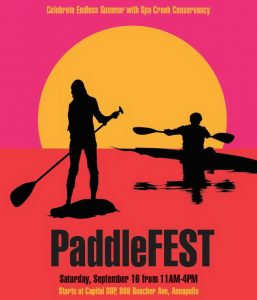 Your ticket includes:
On-water guided or self tour
Food BBQ beverages
Wine and beer
Event tee shirt
Admission to EcoFEST
Dry Bags to first 200 ticket holders
Live Music from 1-3pm
Location:Capital SUP on Spa Creek, 808 Boucher Avenue, Annapolis, MD 21403
Date: Sat, Sept 16, 2017
Time:  11  – 4pm
spacreek.net/index.php/events/special-events
For Regional Accommodations, Restaurants & Attractions: visitannapolis.org
If you are looking for fresh local seafood near Coastal Georgia, head to Clay's Sapelo Station, where the locals eat. Though this place is small in size they say its big in service and taste. Stop in the heart of historic McIntosh County and enjoy dinner in charming, rustic coastal ambiance.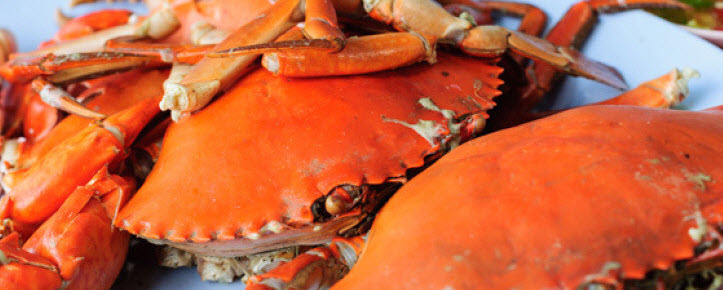 Your experience starts with the owner greeting you at the door. Treat your taste buds to the local seafood, including sweet Georgia shrimp, scallops, Sapelo Clams, oysters and a variety of fish. Or you can devour steam fresh crabs, freshly caught and steamed to order. The celebrated McIntosh County Buffalo Steaks are grilled to perfection, taking the South's flavor and the North's flair: Treat yourself to a tender buffalo steak and you'll see why this is a house favorite.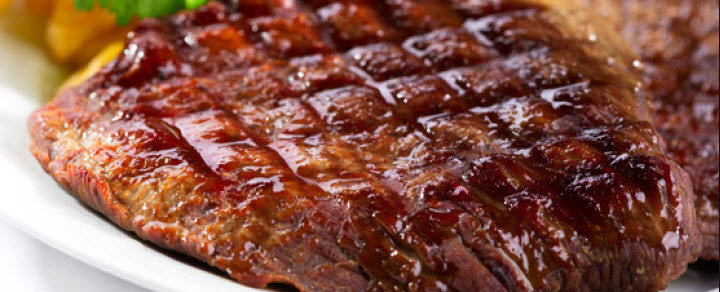 Standouts are Boom Boom Shrimp, Pecan Crusted Fish, Shrimp and Grit Cake, Crab Stew, Fish Tacos and the LCB (low country boil). Eat in the dining room, the bar area or one of the porches. Often you can enjoy live music and that's when the place gets packed with lots of dancing – and fun. Why not take a break from the road and savor their authentic warm Southern hospitality.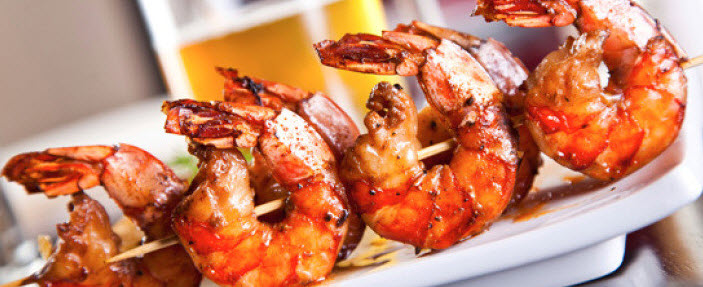 Location: Clay's Sapelo Station – 15600 US Highway 17, Townsend, Georgia 31331
Hours: Wed – Sat 5pm – 10pm,
Sun 12pm – 10pm
Tel: 912-832-2013
clayssapelostation.com
For Regional Accommodations, Restaurants & Attractions: visitdarien.com
mcintoshcountyga.com
Wow. Instead of a night with the boob tube while you travel, why not get energized by a  live musical production. Located in the heart of Columbia, Toby's Dinner Theatre offers award-winning Broadway and original musicals with a tasty buffet-style dinner.
The featured production is Sister Act: A woman hiding in a convent helps her fellow sisters find their voices as she rediscovers her own. Sister Act is the feel-amazing musical comedy based on the smash hit 1992 film that has audiences jumping to their feet. Featuring original music by TONY and 8-time Oscar winner Alan Menken (Newsies, Beauty and the Beast, Little Shop of Horrors), this uplifting musical was nominated for 5 TONY Awards including Best Musical. A sparkling tribute to the universal power of friendship, Sister Act is a reason to REJOICE!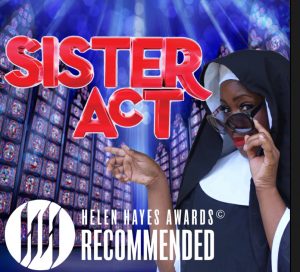 The quality of the performance would make New York proud.  The dinner buffet offers: turkey, ham, baked fish, chicken, roast beef, onion/pepper mashies, spinach phunque, fresh salad bar and "Make-your-own" ice cream Sundae bar for dessert. Keep an eye on your servers, for they become the performers.
Location: Toby's Dinner Theatre,5900 Symphony Woods Rd, Columbia, MD 21044
Dates:  running until Nov 13, 2016 (Tues – Sun)
Hours: Tues – Sat Evening – Doors open 6pm, Buffet Served 6:15-7:30, show starts 8pm, Sunday Evening – Doors open 5pm, Buffet Served 5:15-6:30, show starts 7pm
Wed & Sun Matinee Brunch Doors open 10:30am, Buffet 10:30-11:50,  Matinee 12:30
Tel: 1-800-888-6297
tobysdinnertheatre.com
For Regional Accommodations, Restaurants & Attractions: visithowardcounty.com
Colleton Museum & Farmer's Market was re-purposed from a former grocery, the Colonial Food Store, and it explores the history of Colleton and is home to thousands of objects from Colleton County and South Carolina.
The outside window offers a peek into inside exhibits, like the old time general store, the story of the Tuskegee African American WWII pilots, animals of the ACE basin, a postcard and Coca Cola collection and local silhouette artist Canew Drew's cutouts. We marveled at the shoe-fitting Adrian X-ray fluoroscope machine which showed you, your Mom and the salesman how the bones of your feet fit into your shoes.
You can watch a video about rice plantation culture and how the black slaves brought the techniques and tools that made their masters rich. See if you can find the snake, turtle and fish painted into the floor. There's a gift shop and a yummy cafe. The range of exhibits are free and open to the public.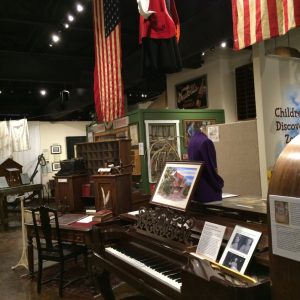 Location: 506 E. Washington St, Walterboro, SC 29488
Hours: Tues 12-6 pm, Wed-Fri 10-5 pm, Sat 10-2 pm
Tel: 843-549-2303
colletonmuseum.org
For Regional Accommodations, Restaurants & Attractions:
walterborosc.org
Noisy lobster dinner at Baddeck Lobster Suppers. The fish chowder was loaded with large yummy pieces of every fish you can name.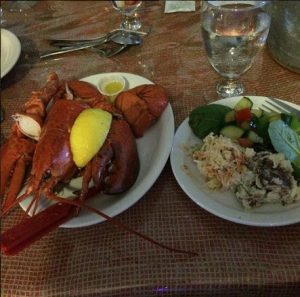 This is how you chop lobster meat to make a tasty lobster roll at the Arichat Fish Market in Cape Breton.
This 3 pound blue lobster is living temporarily at the Arichat Fish Market until they let him swim back home. Very unusual.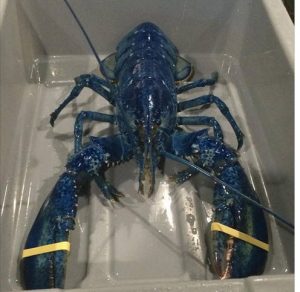 Blue lobsters are rare, but take a look at the other one. How does this happen? He lives at the Arichat Fish Market.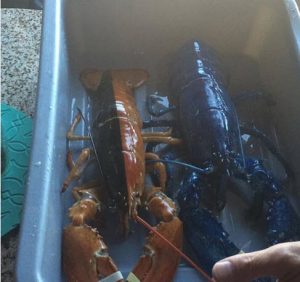 In the eighteenth century at Fortress Louisbourg, Cape Breton, Nova Scotia, the lower class diet included locally prepared bread, spruce beer, meat or fish. Staples like butter, cheese, and rum were imported. Here I dined on pea soup and an apple tart for dessert. They ate with spoons. Gathering for a meal was not only for sustenance but also for news, companionship and games of chance.